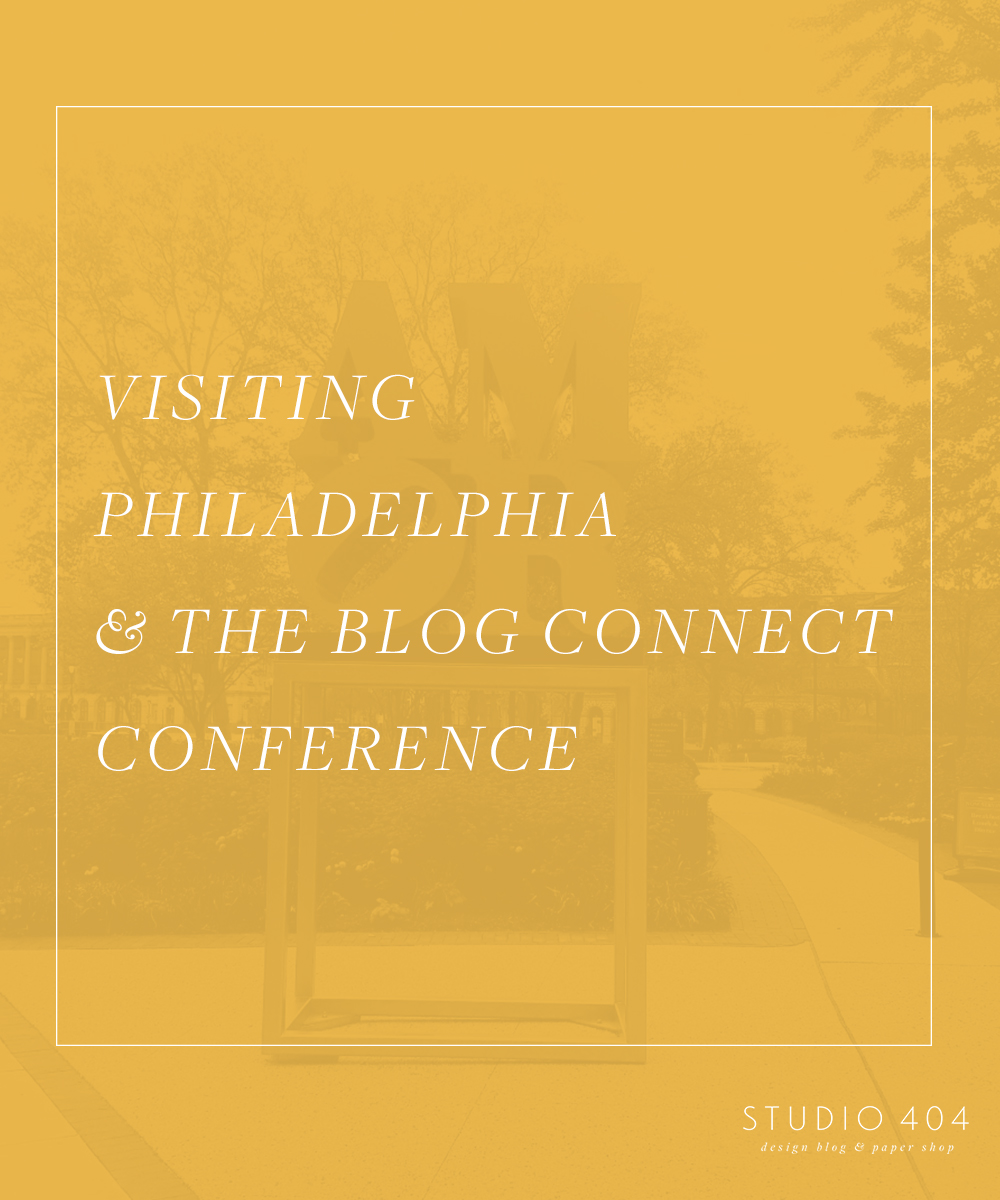 Hey, this is only almost two months late. In April, I had the privilege of sharing a workshop on podcasts at The Blog Connect Conference in Philadelphia. If you didn't get the memo from our time in New York last year, I had never visited Philadelphia before. This was also my first solo trip and being it was for a speaking opportunity, I was a little nervous on the days before leaving. However, I know lots of amazing bloggers who live in Philadelphia was extremely excited about meeting people who I've connected with online for years.
Logistics & Planning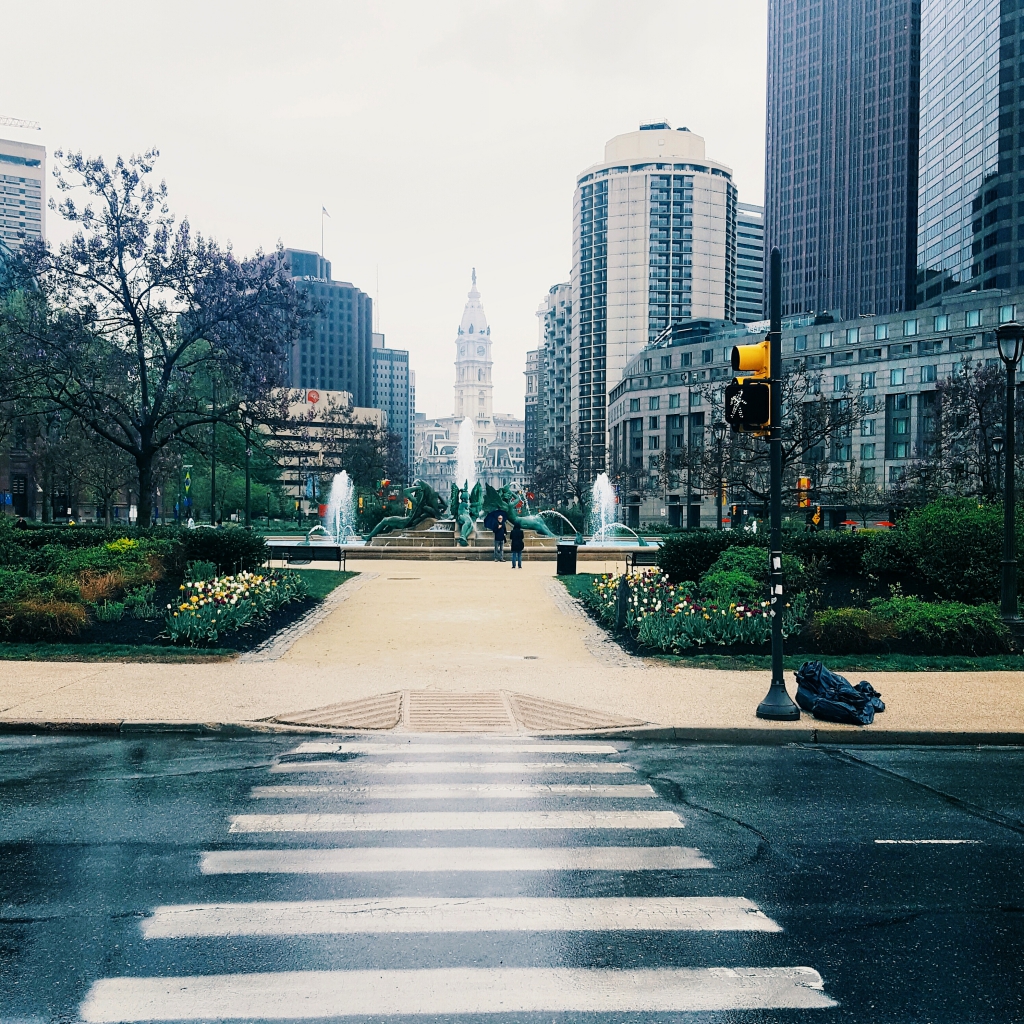 Planning this trip was interesting because I only have a handful of friends who've actually visited Philadelphia. I was lucky enough to be linked to this amazing planning guide from The Blog Connect conference organizer, Chrystina Noel. I could not say enough amazing things about Chrystina. She was a fantastic contact and she treated each attendee like we were all of her children. I kept her blog post bookmarked and referenced it only a million times. Originally, this was going to be a trip for my entire family but after finding out we were headed to DC a month later and are headed to NYC next week, we decided that it'd be easier for me to travel alone. As per my usual travel plans, I decided to book an Airbnb and settled on the Fairmount area.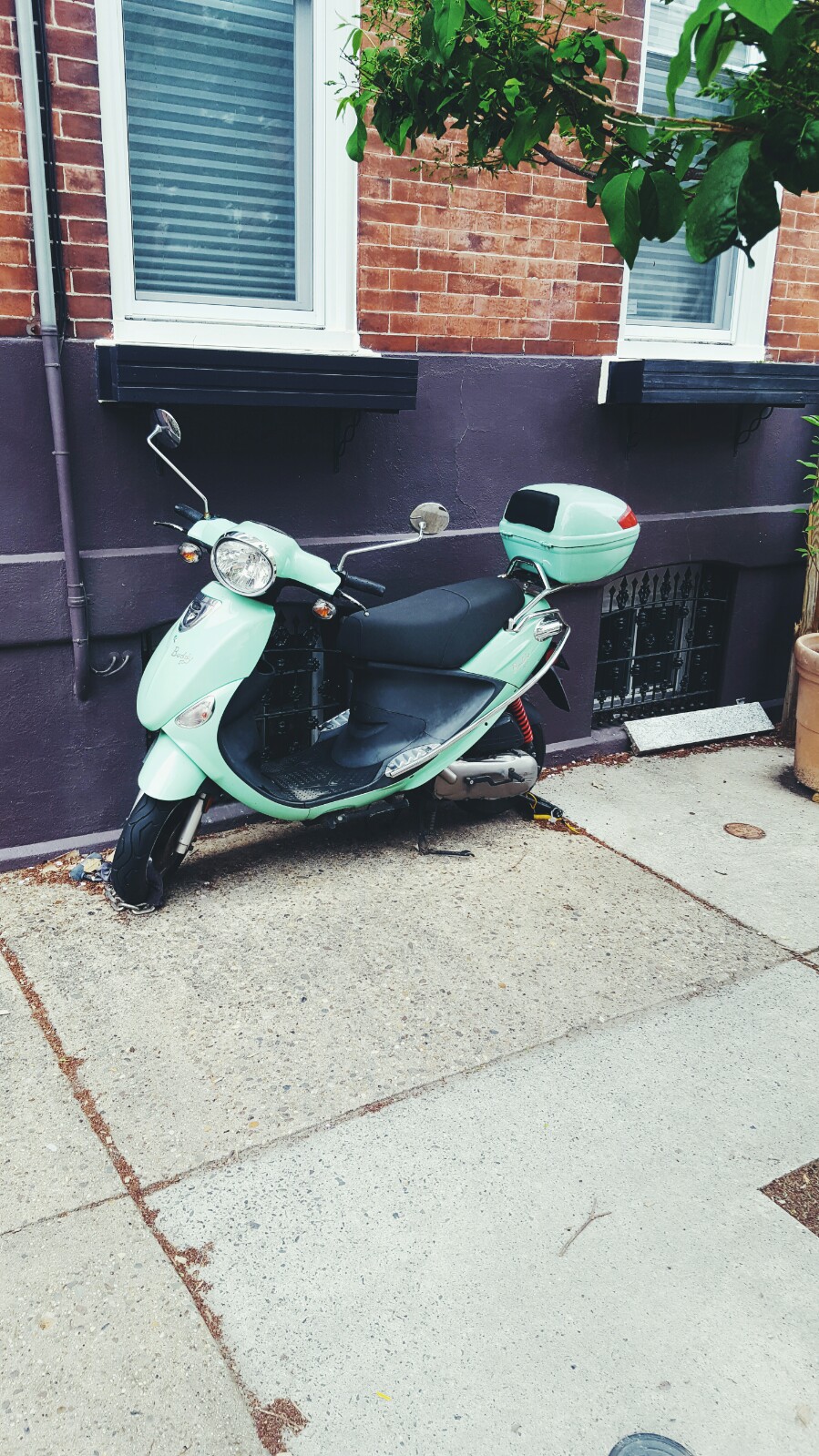 Philadelphia is extremely walkable so I axed the notion of renting a car. I did Uber quite a bit while I was up there (I know, I should not be using Uber) due to the rainy weather but for the most part I walked all over with no issues. I also have no idea how buses work so I skipped them for the most part and I have no regrets. I spent most of my time in Rittenhouse, Washington Square, Chinatown, and Old City. If there is anything I regret, it would be not using any of the ride-share bikes to get around the city. I definitely recommend seeing as much as the city as you can on foot because it's gorgeous. Some tips of things I do prior to visiting a new place:
Read Design*Sponge City Guides. I have been using these as travel references since heading to Jacksonville for One Spark four years ago. Back then, I would create a Google Doc of all of the places that seemed interesting and made note to visit them. Now, I just bookmark things in Google Maps so when I'm in an area I can reference restaurants, shops, or museums nearby. These guides have never failed me since I've been reading Design*Sponge for years. I also try to reference posts from local blog friends or browse other people's Instagram feeds for places that look interesting.
Watch Flight Prices. So I've been using Hopper now for a while to track prices and when it's the best time to purchase tickets. This allows for me to save some money while planning logistics.
Budget. While I'm not insane with spreadsheets, I do like to keep an idea of how much I will spend on food and transportation. Knowing how much I'm allocating allows me to not become an insane person or waste money on things that won't be beneficial for my trip. For instance, I'd rather spend a little more money on museums or culture-related things than buying really expensive coffee.
The Blog Connect Conference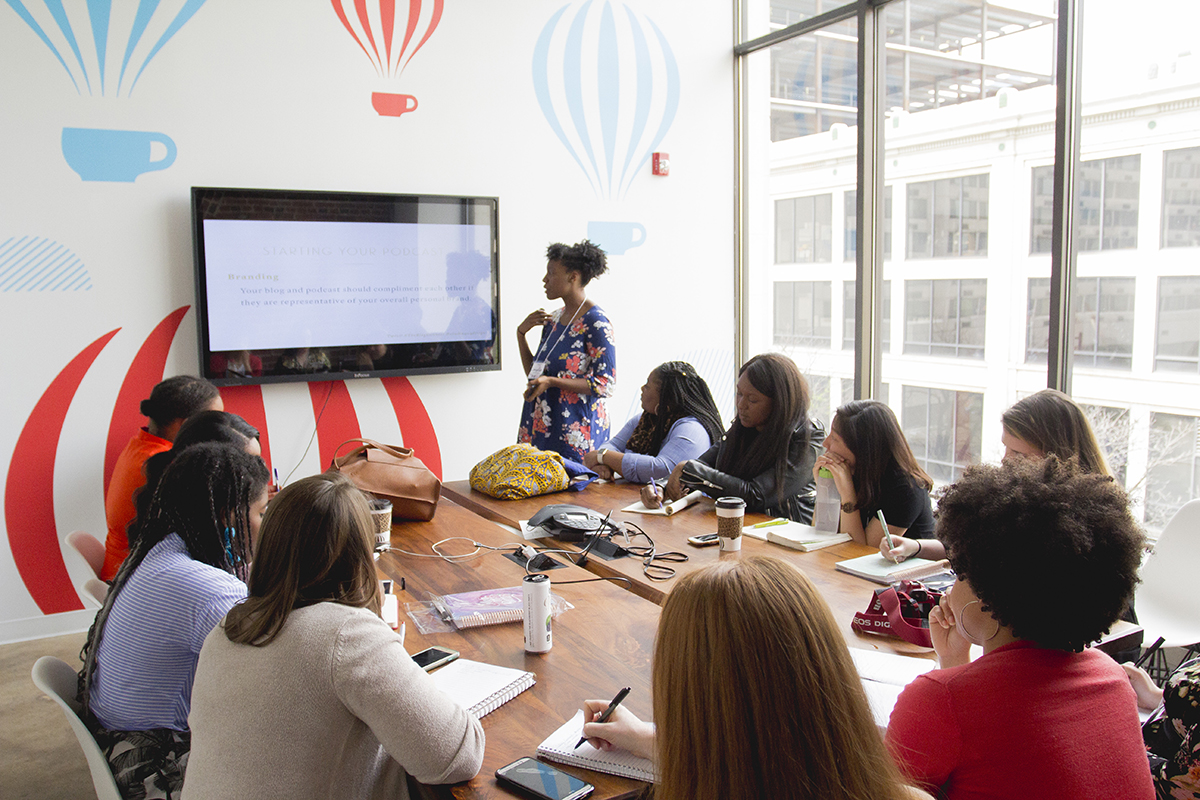 This was the conference's second year so I was completely surprised by being accepted as a presenter. I knew I was in good company with the PHL Bloggers organizing this amazing event. As I said before, I knew some fun people in the Philadelphia area like Amber Burns of Space on Third and Lisa Yoder. I was completely stoked about attending another blogging conference after my time at Blogalicious last year. The conference itself was an all-day event on Sunday with fun things like a speaker's happy hour and a conference hour on the Saturday before.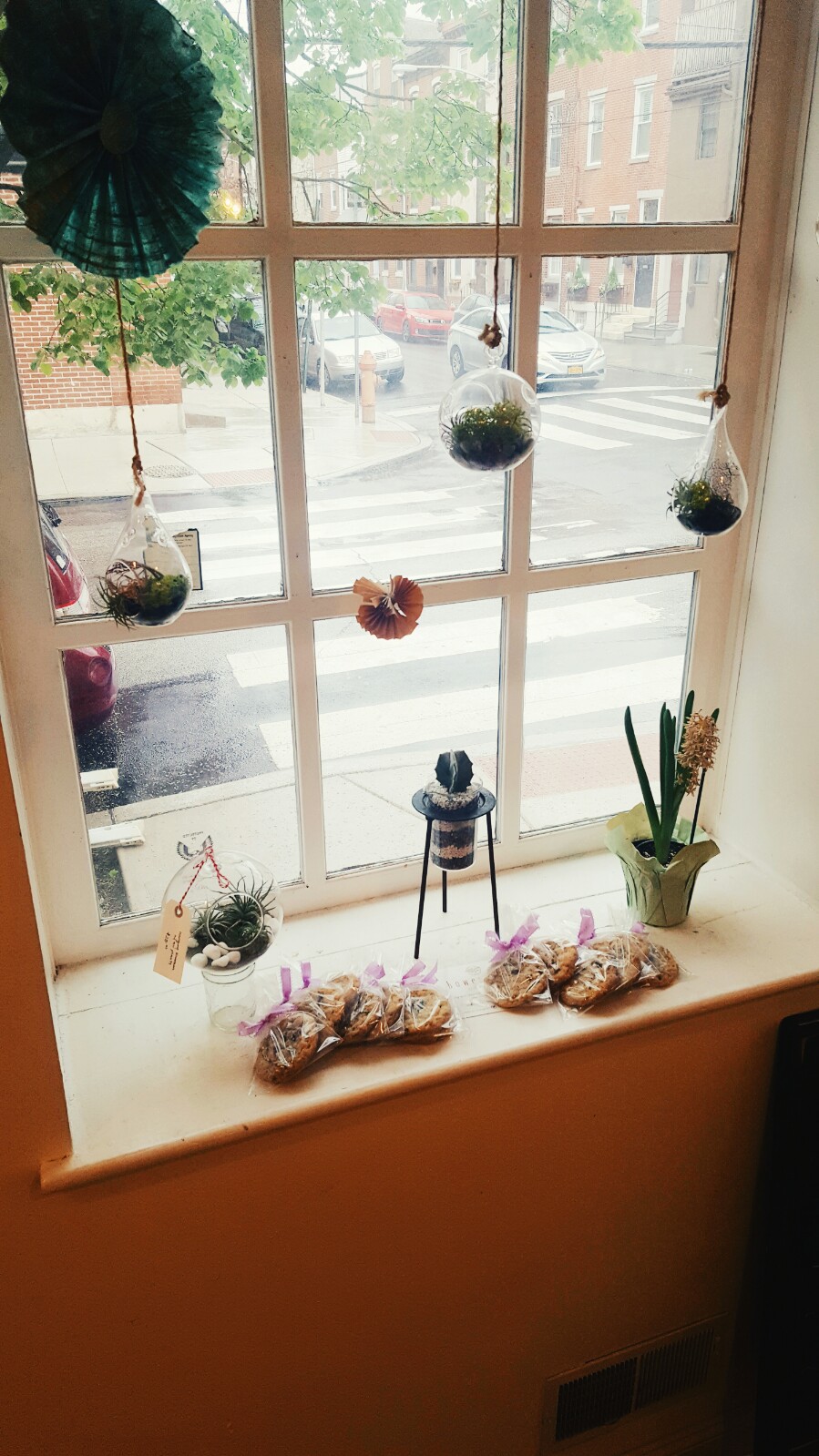 I had a fun time getting to know the speakers and organizers beforehand at The Baker's Jar, as pictured above. It was an adorable bakery where I got to meet amazing people like Angela, Erica, Nicole, Jennifer, Jess, Melissa, and Sarah. I could not say enough nice things about these humans. It was great to have people to talk to and navigate the conference with. I really do think speaker happy hours are an easy way to get out-of-town guests comfortable with the experience and I learned so much about the city. Thank you to everyone for letting me ask a million questions about everything.
Saturday night ended with a crazy fun time at ellelauri. I had an amazing time to talking with the owner Liz Rymar about her shop and her label. I also met the adorable Kareema who was really excited about her blog journey and drank way too much kombucha from Inspired Brews. I'd been running nonstop on Saturday since landing so by 10pm, I was more than exhausted. I definitely slipped out early and had a good time introverting back in the Airbnb.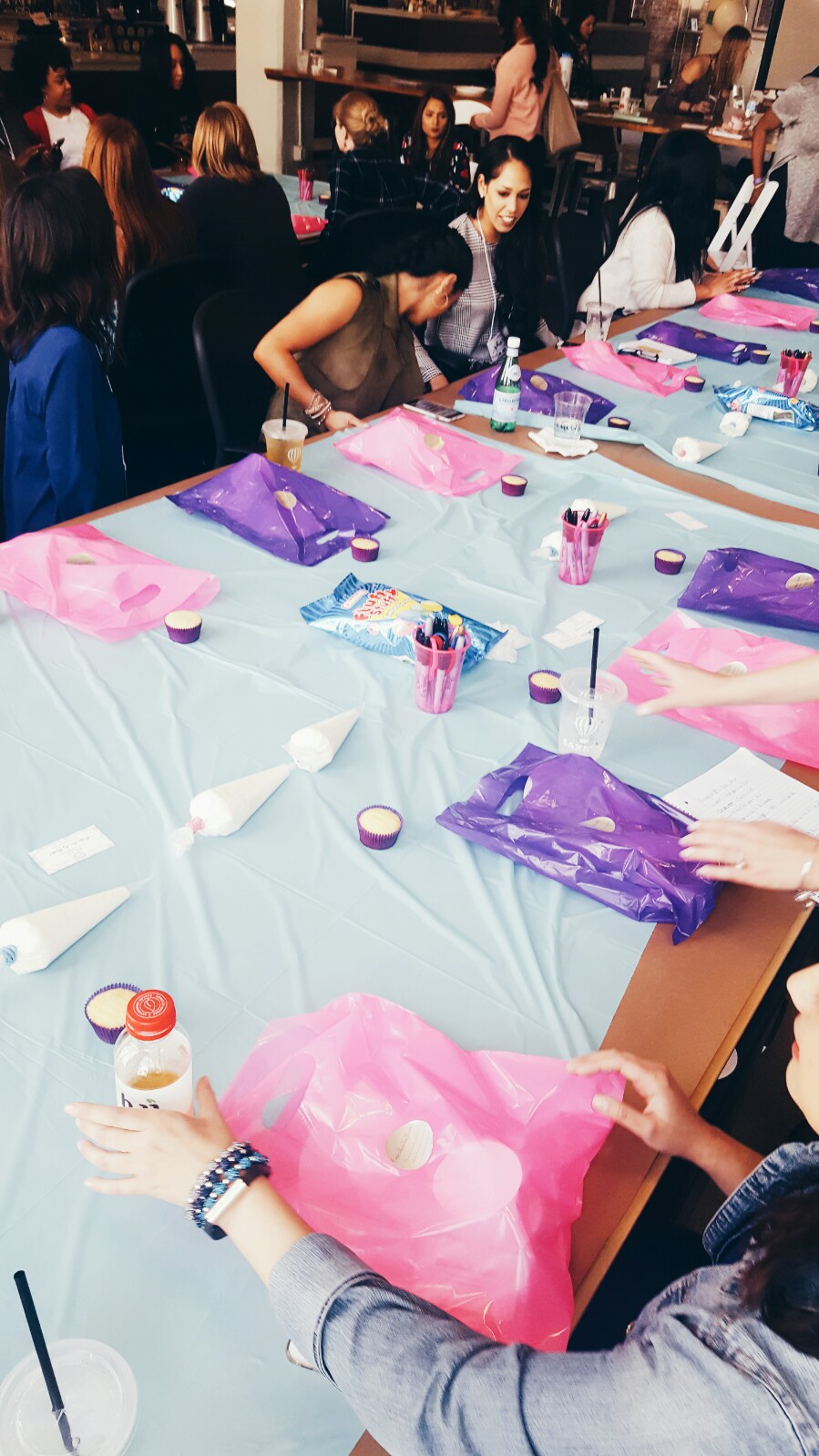 The actual conference was tons of fun. I also got to meet, finally in person, the conference's keynote, Sarah Morgan of XO Sarah. Sarah was incredibly kind and her keynote was great. She brought amazing energy to kick-off an early Sunday morning after a late Saturday night which was perfect. Every speaker was fantastic and I really enjoyed being an attendee and not a psuedo-organizer. There was a cupcake decorating workshop from Cupcakes by Ruth which was a great way to break-up the sitting and relaxing after lunch.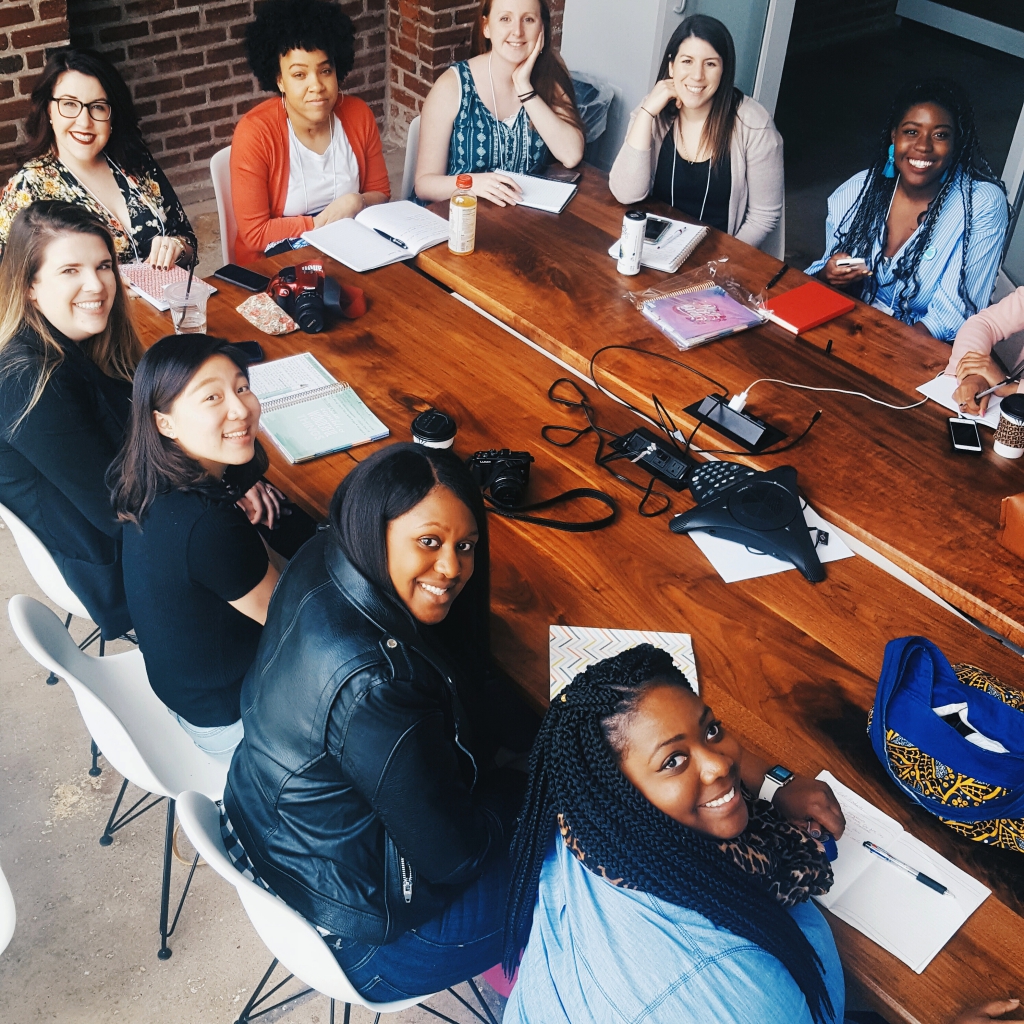 I was one of three break-out workshop sessions. It's always a little nerve-wrecking presenting a new talk you've never given before. I was completely worried about not having enough information. However, I found myself only about a third of the way into my slides when I was given the ten-minute reminder. Luckily, I made it through everything in an informative way and still took a few questions without going over on my time. Some additional key take-aways I have on this experience were to:
Be casual. I know it seems harder than it sounds but it's not. I really just felt like I was chatting with a bunch of girlfriends. Everyone was extremely kind and helpful. They asked important questions, listened intensively, and wrote everything down. By setting the mood, the speaker really has the power to set the tone of the talk. If you're nervous and unsure, attendees will pick up on it. Just relax and breathe.
Know your stuff. Luckily, even though I spent a lot of time on the top-half of the slides, I knew them in and out. Knowing what is in your talk really helps navigate any last minute difficulties. I always prepare as if I won't have the slides to guide me just so I can avoid any problems with technology.
Be yourself. I'm never super serious when presenting. I always make jokes. I talk about my failures. This is me on any other day so I don't have a special conference persona. This allows me to navigate speaking in new places without being stressed. I can just be calm and collected. The worst thing that can happen is that everyone hated it and honestly, that's not as bad as it sounds.
Exploring Philadelphia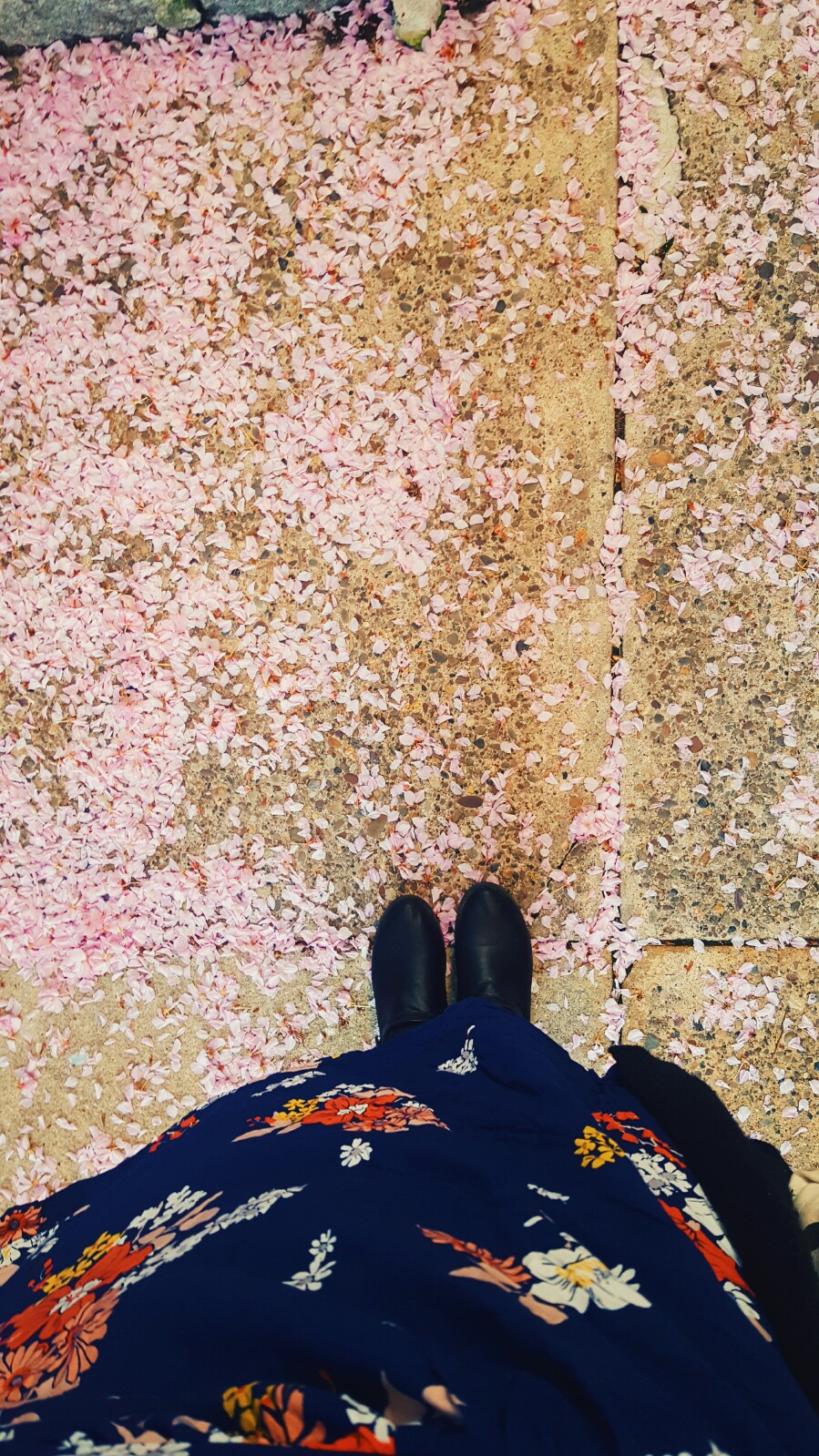 I had a day and a half to navigate the city without any serious plans. I did meet with Bee of Black Girls Laughing at Mugshots and Cafe to talk being creatives and podcast hosts. She gave me good insight on some of the city's art scene and we talked about how podcasting is insane. Other than that, I allowed the conference swag bag to guide me most of the day on Monday. It started with my very first SoulCycle class in Rittenhouse. I took advantage of a free chai break from Saxbys Coffee not too far from SoulCycle. I was hosted for lunch by Chrystina at Smile Café which was fantastic. (I also must note that on Saturday I had lunch at Giwa which was about the best Korean food I've had to date.)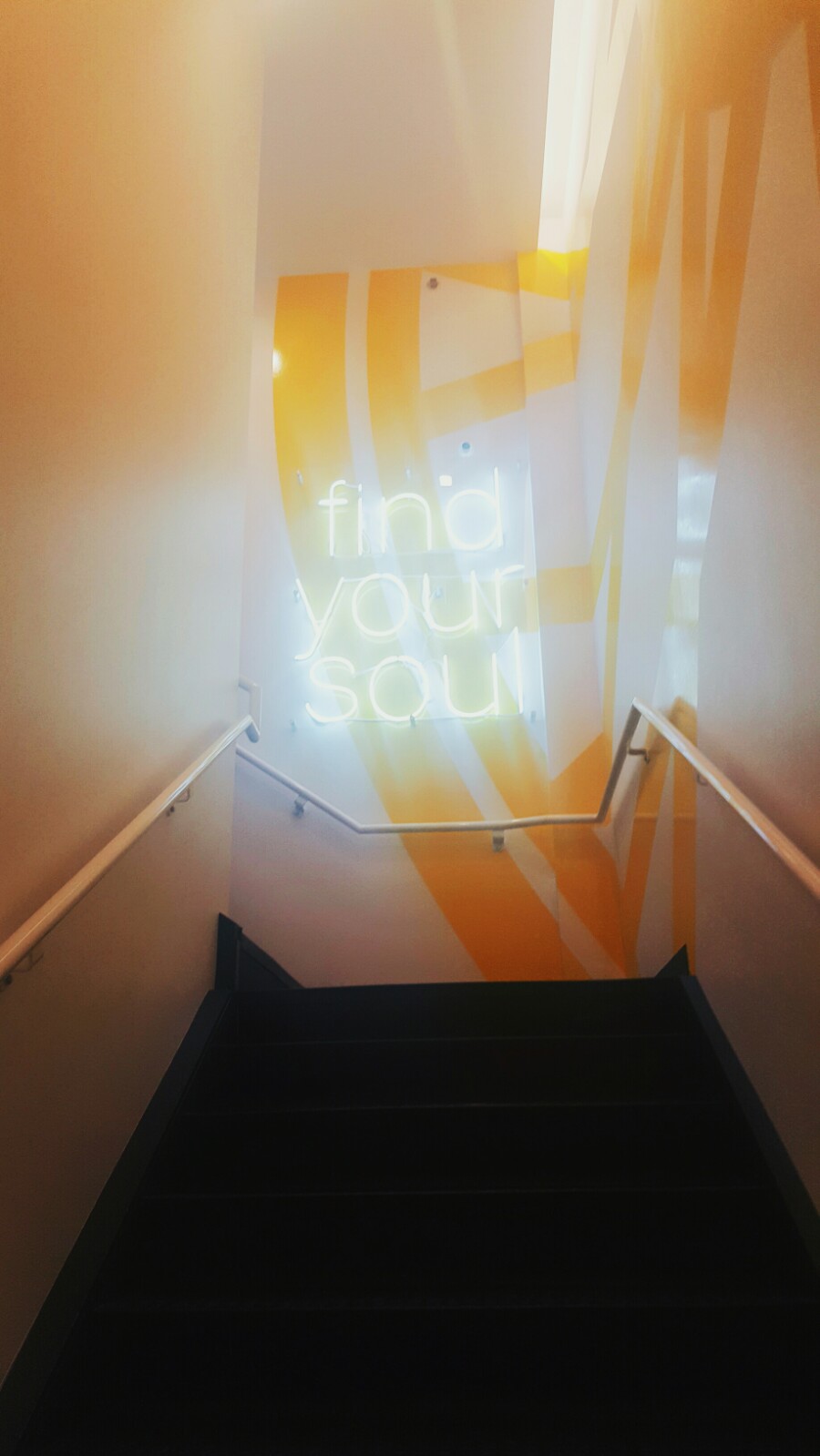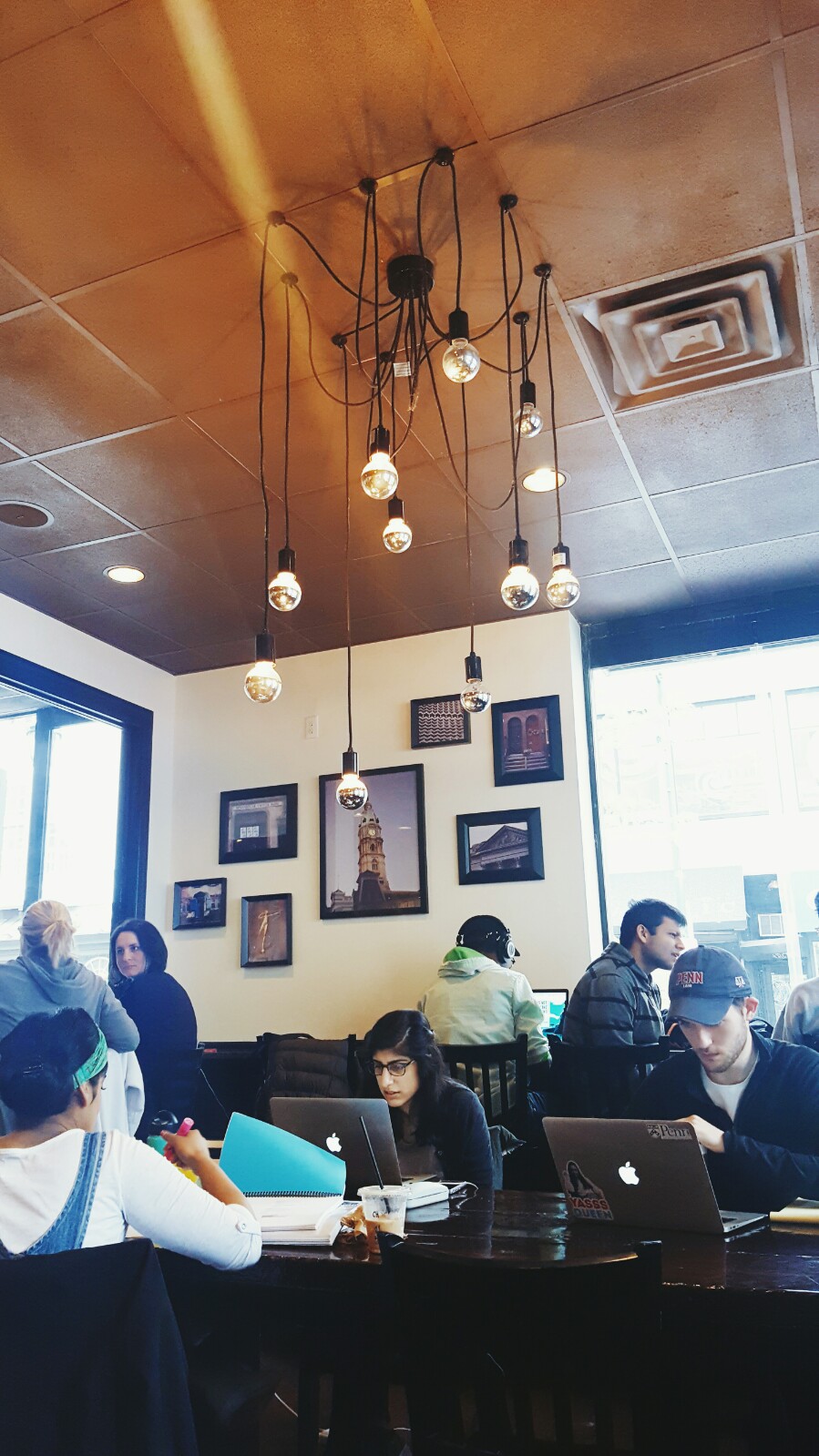 After leaving Chrystina, I walked over to Reading Terminal Market to play tourist. This may have been one of my least favorite things I did in the city. It's not my jam but I could certainly see why everyone says it's a must-visit. I walked down to Chinatown and avoided buying all of the things. Visiting Chinatown was on my list as Philadelphia's Chinatown is the backdrop in a lot of novels I've read in the past. It was adorable and busy. This led me down to do what all tourists do when in Philadelphia, which is visiting The Liberty Bell. By this time, it was mid-to-late afternoon, rainy, and I was pretty done. Afterwards, I spent the rest of the time hiding in the library until it was time for my flight. Three days in the city were definitely enough to do everything that I wanted to do. There were still so many places I didn't get to explore but I was really happy with my trip. I feel like this post is long enough so here are more pictures! Maybe in another month, I can talk to you about that road trip to DC we took two weeks ago. Until then, stay in touch via Instagram!