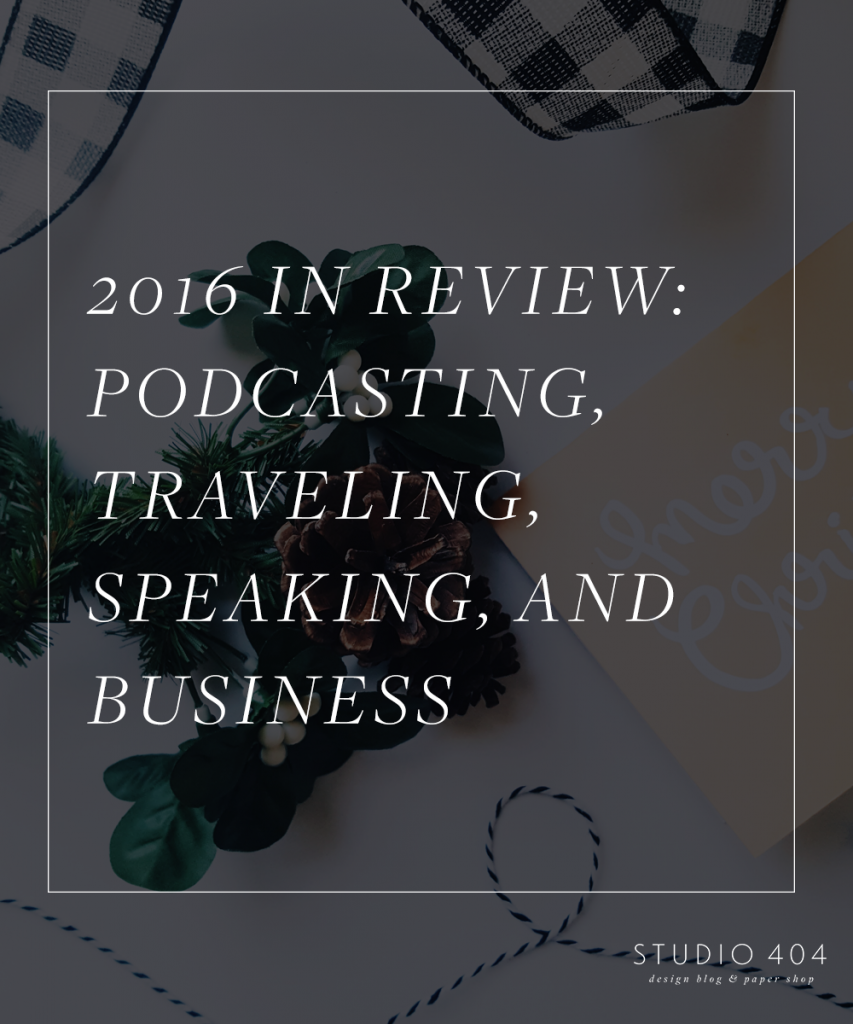 Hello! It's December and I'm here, around, and still functioning. This has been my quietest blog year in over four years. With only twenty-one posts thus far in 2016, I've been struggling to find the words to share here. This has been our busiest year in business and combined with a toddler, it's made for very little time to do many other things. Today I'm here to play catch up and get everyone updated on what I did in 2016, besides blogging. I'm also going to talk about what are some regrets I had about 2016 and what I plan to do in 2017 to get back on track. Let's review!
January 2016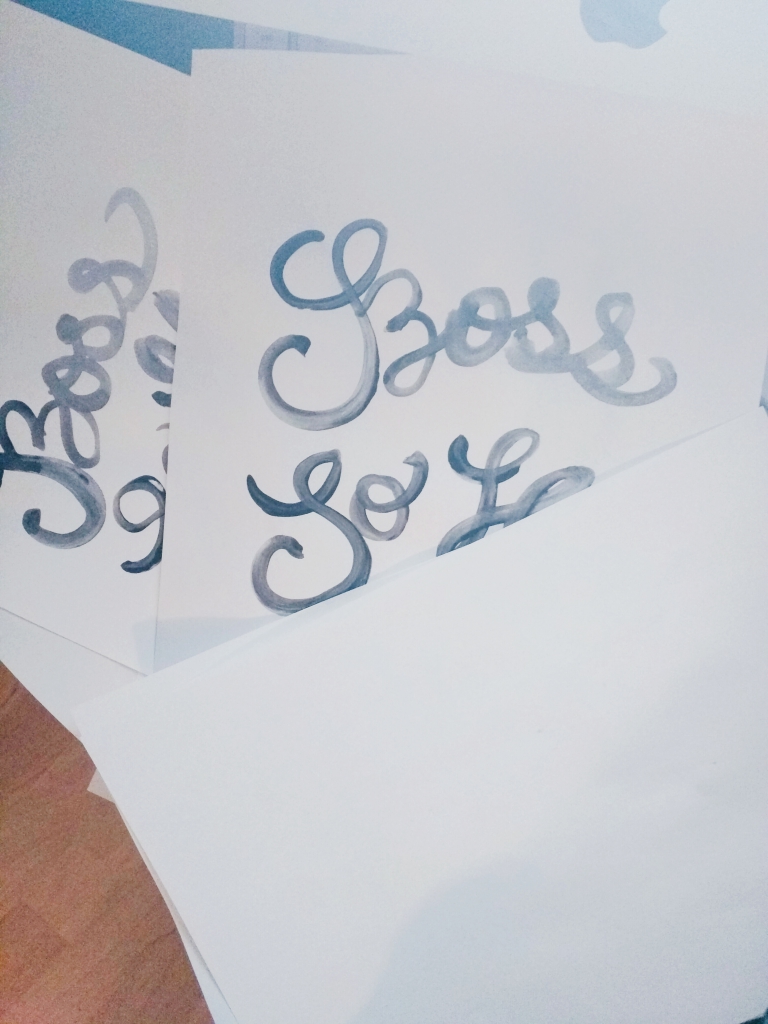 January was so overwhelming! Being a new mom to a one year-old meant getting my butt in gear. We made the decision early on to put A in childcare at one and she started her first day during the first week. With David onboard at Sevenality full-time for at least three months at this point, we knew we needed to really get going to make 2016 a good year for business. I also decided to make 2016 the year I really kicked fitness in the butt which was a decision that would pay off in the long run.
Honorable mention: Launched the Heart + Hustle Podcast
February 2016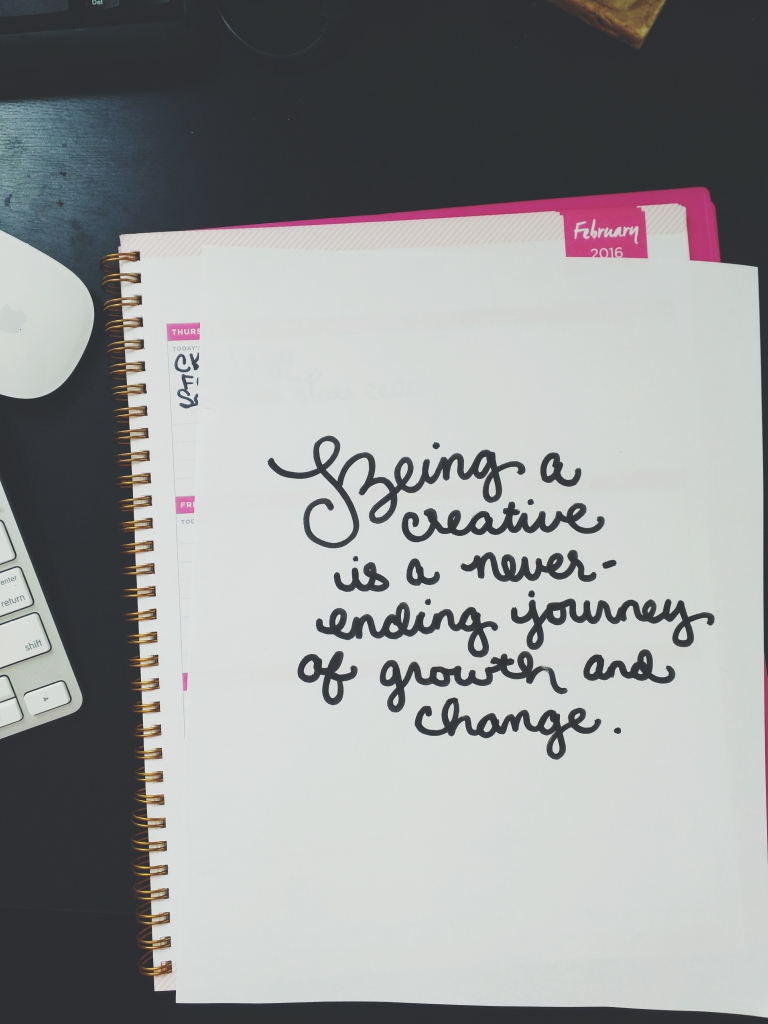 February was quite a blur to me. Heart + Hustle Podcast got featured on iTunes for the first time which was a huge surprise for us! We didn't really plan on the podcast growing as quickly as it did but it was safe to say that weekly recording was taking over my life. Things obviously slowed down a bit more here. We also went down for our first trip to WordCamp Miami where David spoke on Improving the Project Handoff Experience. Miami is only a two-hour drive so we only did one day at our first of five WordCamps for the year. It was good to experience a road-trip with the toddler as she would be taking a few road trips this year on our behalf.
March 2016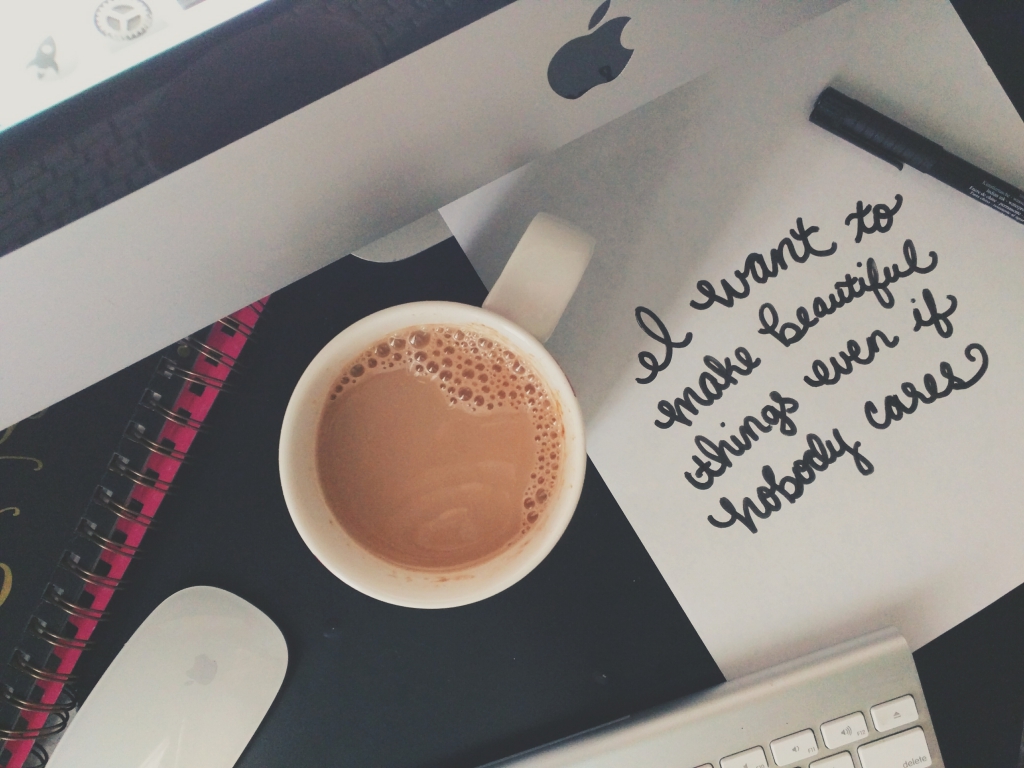 March was the finalization of one of my favorite branding projects for The Lower School at Creation Kids Village. I worked on my first splash page design in Sketch which was an easier transition for me than I thought it would be. This project is near and dear to my heart as being a student of private school from K-12, it's pretty cool to see the brand you designed on tiny backpacks and sweaters. I also had the pleasure of attending WordCamp Atlanta and speaking on Creating Content for WordPress. WordCamp Atlanta was so much fun and it was a good time to play tourist in my own hometown with my daughter. This was my first out-of-town conference public speaking and I learned so much!
April 2016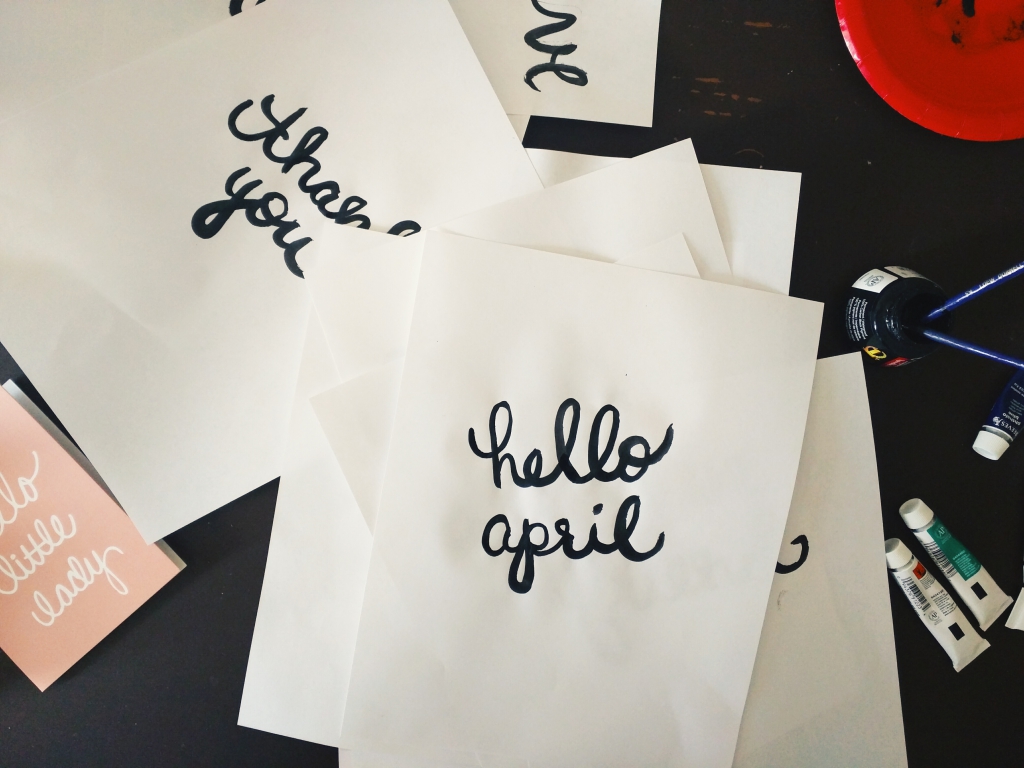 April really kicked off with me changing the direction of the paper shop by switching to brush lettering. I really enjoy the products I made in 2016, as they weren't many, and very spread out. I really took a lot of time in the process versus just churning out products for the sake of doing that. Turning twenty-six was an adventure of its own. I also ramped up some fitness things, adding more running after meeting the fitness love of my life. I had the pleasure of being selected to do the same talk at the inaugural WordCamp Jacksonville. This was probably my least favorite travel experience and not because I don't love Jacksonville, because I do! I learned a few things about traveling for us that we took into account for the remainder of the year:
Airbnb location does matter (more so with kids).  Back in 2013, we stayed in an amazing loft just right outside of downtown Jax and had a great time. I found a loft in the same building but they were booked WCJAX weekend which sucked so hard. I ended up renting the bottom half of a duplex in Riverside. The location was still under development so there wasn't much to do in the area. We were 5 minutes away from the venue which was awesome but the area wasn't my favorite. It also wasn't the safest, which would have been fine for us but not ok with a baby.
No carpet please! This is also where I learned how much I hate carpet in Airbnbs. While our place in Atlanta had carpet, it was newer and more renovated. I just couldn't handle the carpet, rugs, throw pillows, shaggy items without wanting to go over everything with a steamer. Our host was awesome but his décor wasn't my favorite.
Make the best of it.  After staying over one night, we decided to spend the next night at home, losing out on some money. It was the best decision. Our kid didn't sleep at all that one night and Jacksonville is close enough to drive up. We spent the next day at the Ponce Inlet to recover for the lack of sleep which I recommend to every human who comes to Florida.
May 2016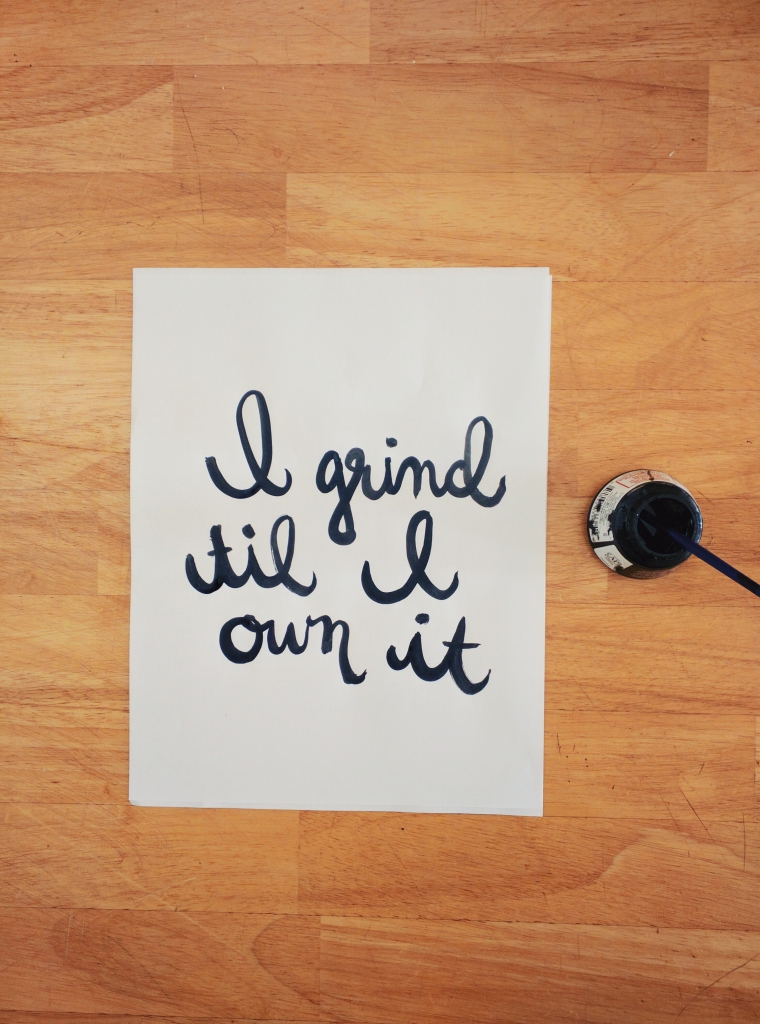 May was very much a recovery month from all of the back-to-back traveling. I posted some amazing inspirational illustrators here. I spent a lot of time developing new relationships and really kicking the fitness into gear. It also began to get hot here which started to become miserable.
June 2016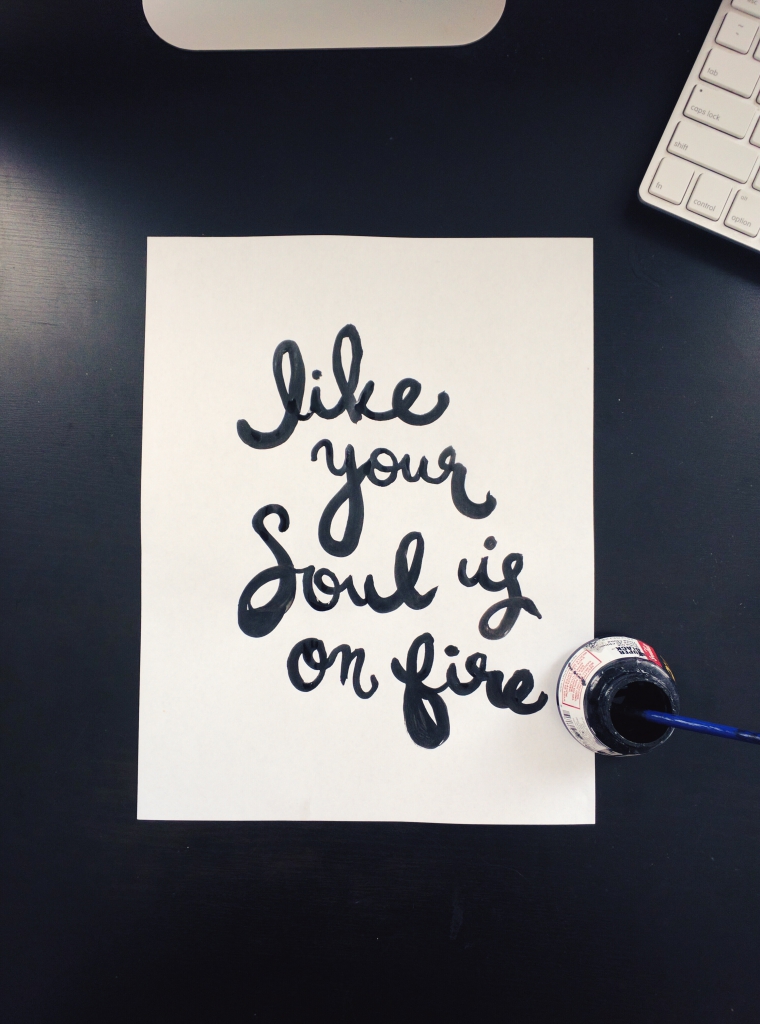 June was such a tough month. It started out with promise but halfway through, Orlando had the roughest week it'd had in a long time. Dealing with the Pulse shooting was hard and took a lot to process for a while. We spent a lot of time just rallying around the local community by supporting small businesses, attending a vigil, and honoring the space. It's still so strange, six months later, but it's important that those lives continue to be honored. I think June was a little slow for work which resulted in doing some fun lettering pieces like the one above just for fun.
July 2016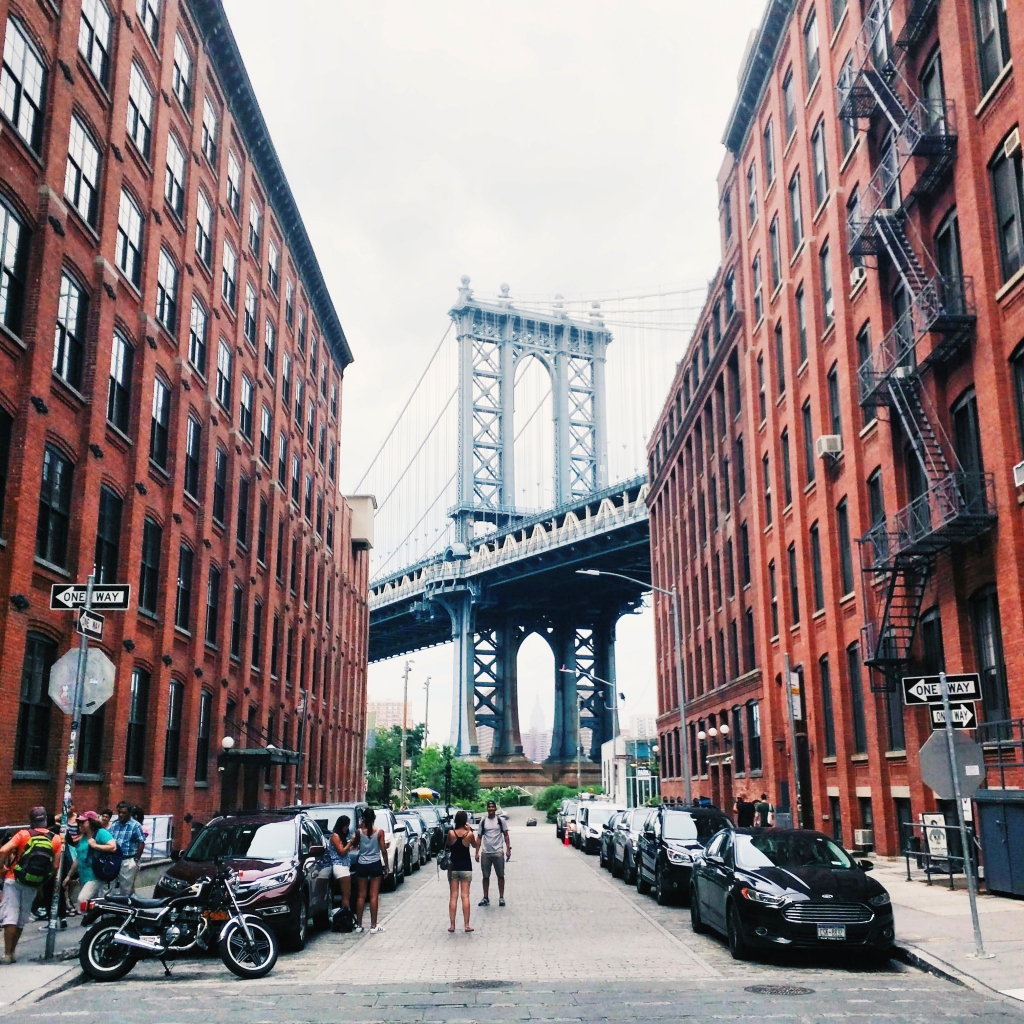 July was wonderful. Every hot, boiling moment of it brought new memories. I usually abhor July because of how hot it is but this July was fantastic. We spent so much time with our wonderful friends, celebrating babies, and then getting on a plane to WordCamp NYC where I spoke at the United Nations building. I talked about how much I've always been obsessed with NYC and this was easily my favorite trip of the year. I will totally finish the part two of that post sometime, I promise. WordCamp NYC was also my favorite WordCamp of the year. We had so much fun meeting amazing people and getting to know the city my heart has dreamed of. I can't wait to go back and I'm watching tickets like a hawk on Hopper. My sister also came down to visit which never happens so it was fun to see her get auntie time in.
August 2016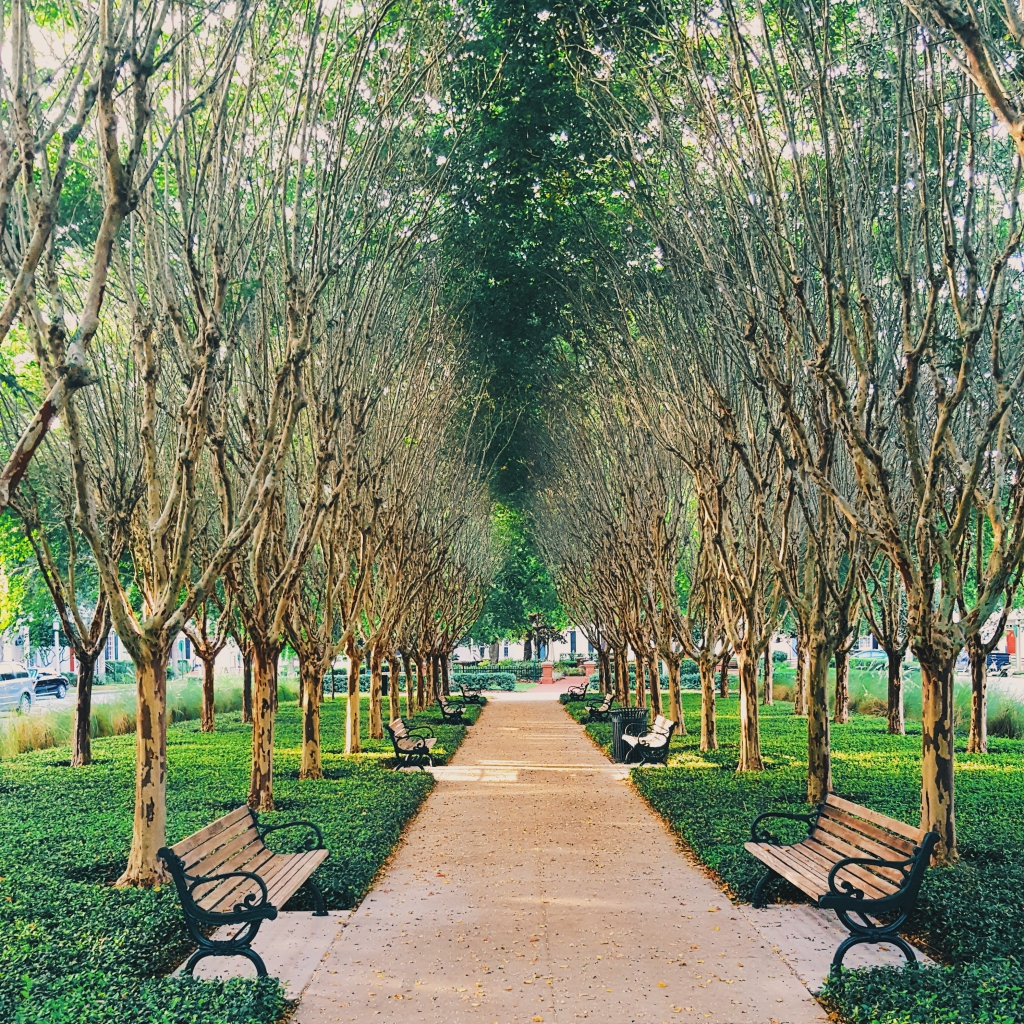 August was the hottest month and ironically the month were I spent the most time outside. I worked out a lot in August which helped me really get ramped up for my fall journeys. We didn't do any traveling but I spent a lot of time with the Central Florida Lady Bloggers. I never really covered events here in this space but it was nice to review the restaurants at Disney Springs. I did two more events this year that I have to cover here (BAH) but I really enjoyed getting to know more bloggers in the area. I am always open to making new friends and stepping outside of my comfort zone worked out in my favor.
September 2016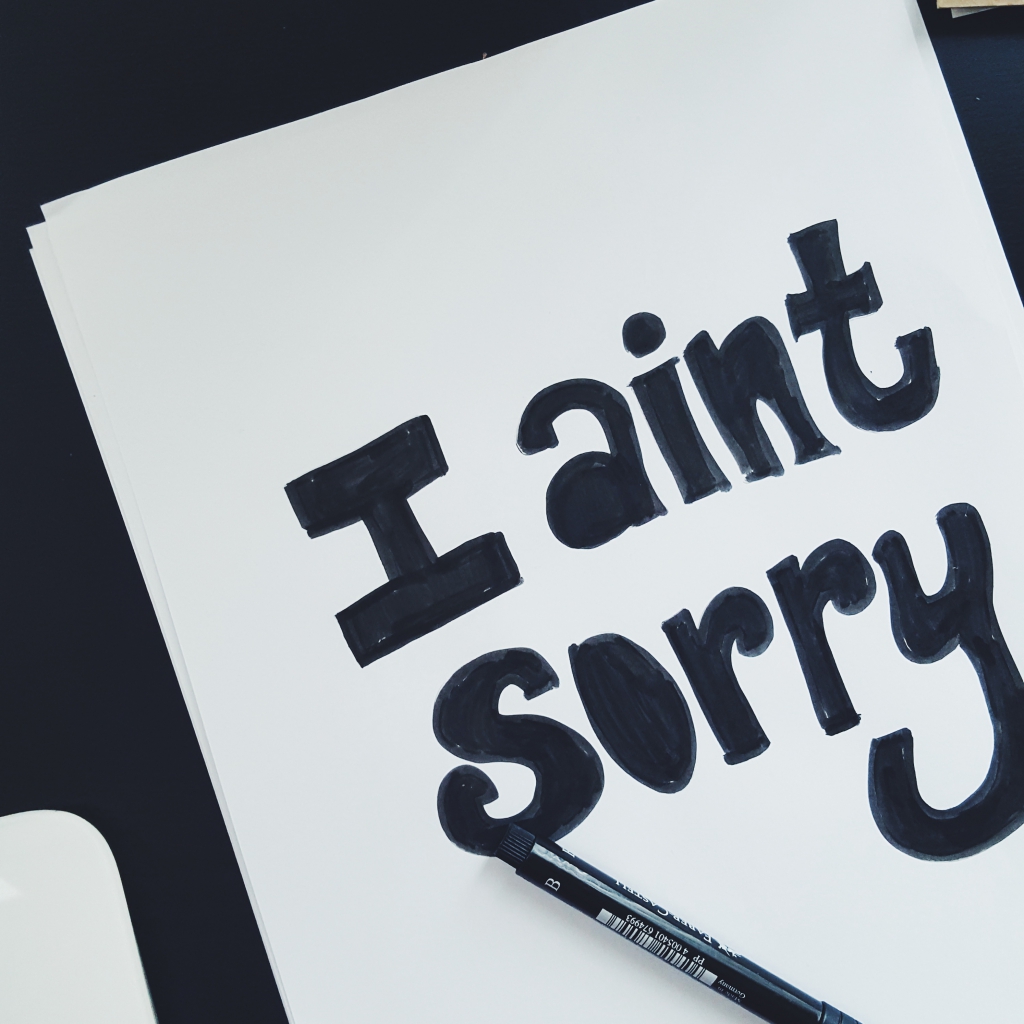 September was my first BodyBack experience. After working out with Fit4Mom for a year, I decided it was time to invest in kicking things off. By this time, I'd already lost twenty pounds which I very much didn't notice. Waking up at 5:45 am to get my butt kicked was tough but I don't regret it at all. It kicked my fitness into a different level and I did an insane 100s workout twice and ran up four flights of metal stairs outdoors so I'm a champion of my own body. On a personal note, breastfeeding and postpartum hormones really made my body wacky so losing weight was so much easier when I stopped. I also got to attend and speak at FLBlogCon for the very first time. FLBlogCon is the largest blogging conference in the state and I can see why! Bess does amazing things in the community and the conference was no exception. I had a blast hanging out with all of my blogging friends and got to meet Pamela for the first time in person. We were sitting next to each other and I just called her out! She is such a dear blog friend now and I am so glad we met.
October 2016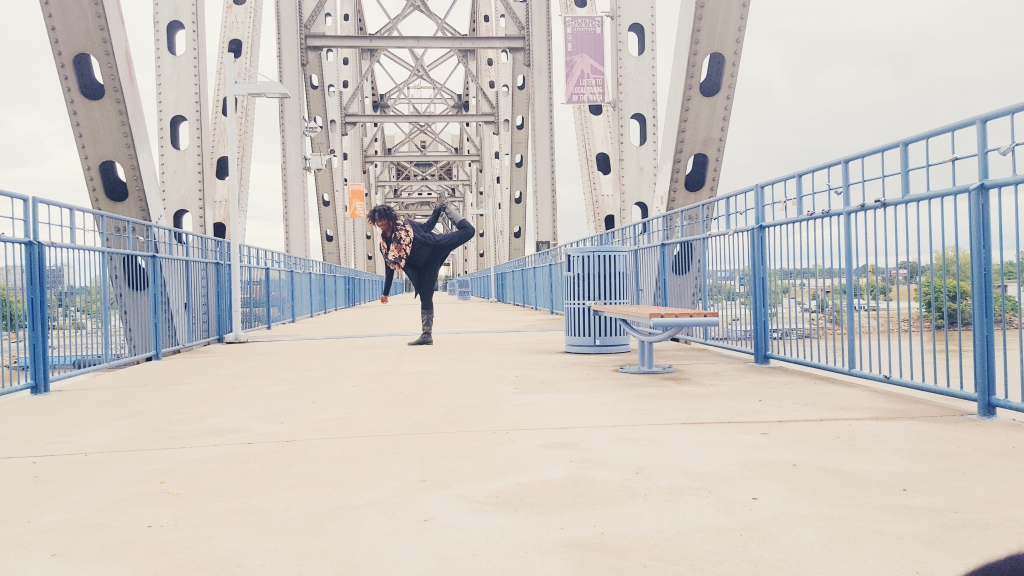 Ode to October! Octobers are my absolute favorite. We survived Hurricane Matthew (baby's first hurricane), I met the lovely Jamaya for the first time in person, celebrated my anniversary, and I ran my fastest 5K to date at 38:48. We also did a very silly thing by driving all the way to Little Rock, Arkansas for David to speak at Little Rock Tech Fest. After 18 hours in the car and crossing five states, we became delusional. What I didn't expect was to fall in love with Little Rock! I talked so much garbage about it and then didn't want to leave. We also did the entire trip in only two days so we're a little nutty. I wouldn't trade this trip for anything in the world. So much good food, a fun kids museum, and a beautiful historic city overall. We will be flying back for our next trip for sure but we can't say we didn't survive.
November 2016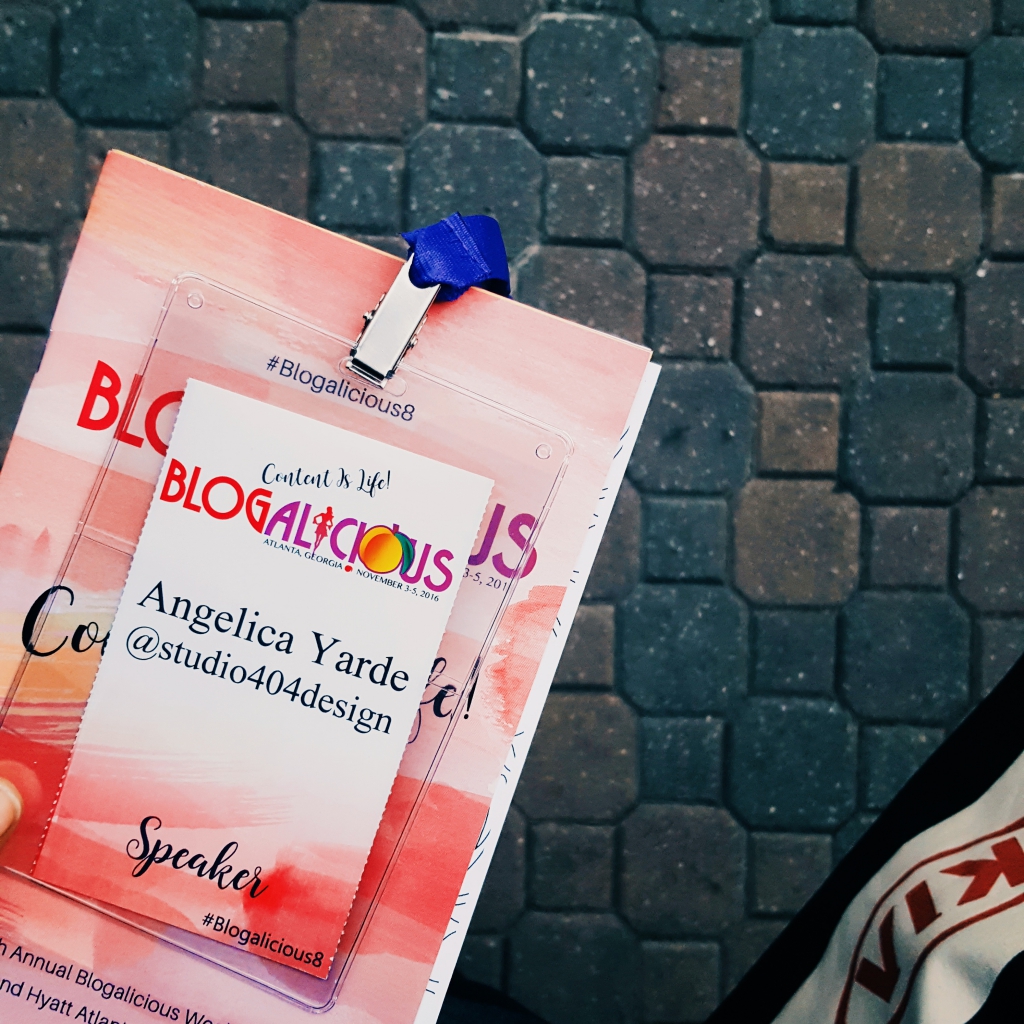 Only two weeks after LRTF, we drove back up to Atlanta for Blogalicious 8. The weather was fall perfect, the conference was overwhelmingly fantastic, and I had a great time. It was even more fun because Pam and Maya attended as well and I met so many bloggers I'd known from online for years. I was so inspired by the ladies at Blogalicious for being so beautiful and inspiring. I really left full of ideas and ready to get back to work. We also started sponsorships in October for the podcast which was new for me since this blog has never had a sponsorship. We spent the middle of the month at WordCamp Orlando where David spoke and I sat on a panel. November was a month of launching the new holiday line and also venturing into some more portrait shoots which are just a fun way for me to get creative.
December 2016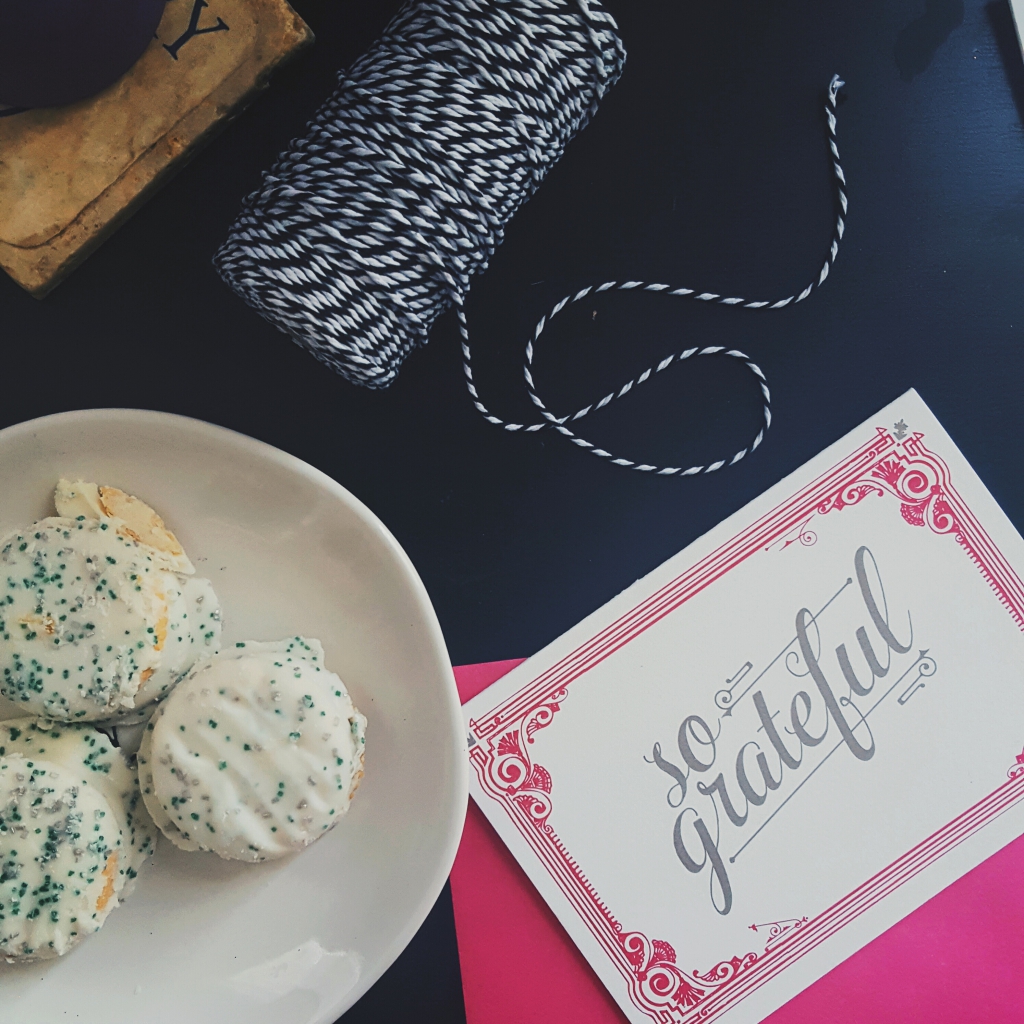 December has been challenging, not gonna lie. Business has been pushed back a lot into 2017 which looks phenomenal but it was preparing for this month which I haven't had too much time to do. Also, I'm exhausted. I started dragging around the end of November and I realized we just did a lot of traveling this year, comparatively to last year. As of around the first of the year or so, I'd lost twenty-eight pounds total which has pushed me towards my fitness goals. I really was stuck in a rut with trying to figure out my next moves when really, I could have just chilled and reflect on how awesome this year was. Which is how I got here to write this post. I really needed perspective of what I did accomplish so I could feel less like I hadn't accomplished anything at all. Isn't being a creative so silly?
We're just hanging out here planning for an awesome Q1. We have some cool projects lined up with some fun people. I'm super excited about them so much! I also finally went through the process of cutting off my hair or doing a mini big-chop. After almost two years of transitioning hair, it was time. So there are new headshots to be taken, new designs to be done, blog posts to be written, newsletters to be planned, and dealing with being the mom of an almost two-year old. 2016 was an adventure but I would be lying if I didn't say I was ready for 2017. See you all in 2017!