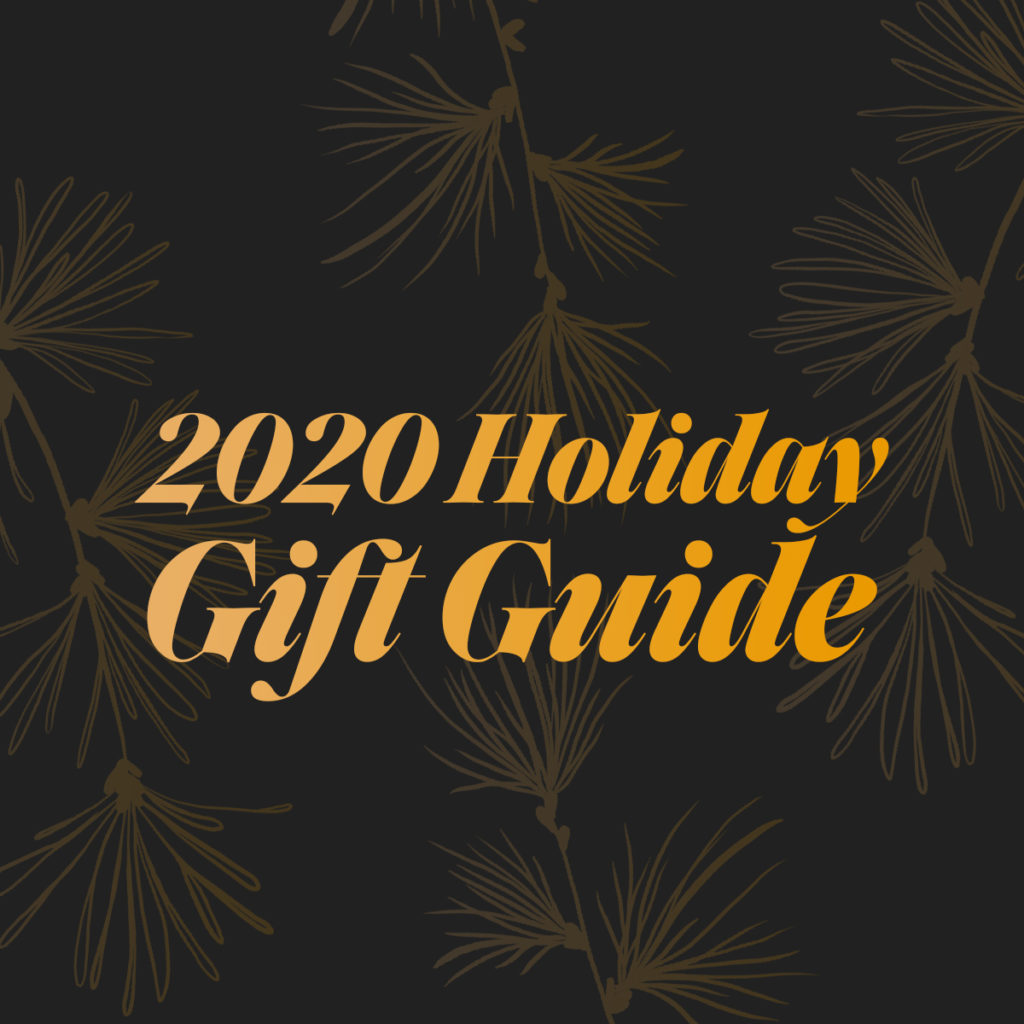 Remember yesterday when I said I'd have a gift guide for you? Well never fear, that day has come. Unsolicited gift guides are a longstanding blogger rite of passage. Due to the nature of our fun year, I've decided to share gift guides in six different categories, highlighting some of my favorite small businesses that are doing amazing things. It's very hard to navigate the holiday shopping noise so I hope I can introduce you to some fun shopping ideas, not only during our generic winter holiday season but all year-round.
My Holiday Shopping Must-Haves
Quarantine Holiday Gift Guide
2020 gave us a unique perspective on living indoors for prolonged lengths of time. Now that we're heading into cooler weather that is typically a tricky time for many people health-wise, we are extra-vigilant on keeping our outdoor time to a minimum during the COVID-19 pandemic. Here are some fun things to keep you occupied while you make the best of your physical distance winter season.
Art Enthusiast Holiday Gift Guide
Fellow art nerds, assemble! Some of my favorite items to express how much you love the visual arts. If none of the things vibe with you, I recommend donating to your local theaters and community art groups as they are all looking for support while keeping their artists safe.
Entrepreneur Holiday Gift Guide
Your entrepreneur friends always need a gift, no matter what they say. We are running around and we're thriving in making it up as we go along. Supporting small businesses while uplifting your friends who own small businesses is a win-win anyway. 10/10 would recommend.
Plant Lovers Holiday Gift Guide
If you follow me along on my very rare Instagram sharing journey, you probably know that I, too, have fallen into the trap of millennials with plants. What better way to raise your serotonin levels, than with plants that spark joy? If you're not sure where to start, never fear, I've got some gems below.
Holiday Gift Guide for Kids
If you don't interact with kids, it's not the easiest to just jump in and buy a gift for one. There are various things to consider and so many places to buy gifts. Here are some fun things I've found that aren't your typical pickup in your local superstore.
Home Holiday Gift Guide
If you're looking to try some fun things at home or buy for friends who may be living in a new space, here is the gift guide for you. It's been a good time to try some new products from companies you may not ever have had the opportunity to support to help make your living space a home.