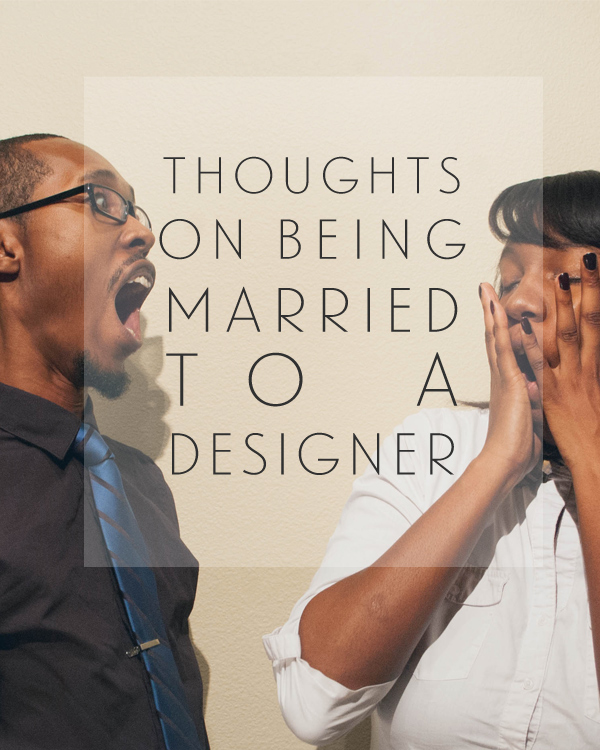 In honor of Valentine's Day, I thought I would share my infinite wisdom on sharing a roof with someone who is as passionate about design as you are.
Sharing is Caring
We have one printer, one DSLR, one tripod, and one Wacom tablet. All romance is out of the door when you need to print something at the same time. It's also pretty rough when you're trying to get your #openheartyogachallenge on Instagram and someone is obsessed with creating good stock photography. Or it's 2AM, you've shot your new products and you have to sit through Lightroom fishing through 1,000 photos because one of the memory cards hasn't been emptied since you bought it.
Lessons learned: Be happy that you have someone who understands why you're trying to stand on your head in twenty seconds. Give kudos when one of you creates an amazing DIY light box. Also, take all of that extra cash you're saving and spend it on fonts!
Type Talk
I'm a bit of a type snob, sorry. One day, I can imagine having an argument with a bratty teenage child of my own in which I just hear "Well, I don't like YOUR font choices either!" I'm very understanding of your love of Verb, but one day, I'll get you to use Benton Sans. You might get crazy, and get into Brandon Text. The possibilities are endless! Five years ago, you were browsing Dafonts, so there's always room for improvement.
Lessons learned: Don't buy me flowers, buy me font families. Good kerning is an expression of love.
Friendly Competition
I tweeted that same article and somehow got fewer retweets. Oh, I see the recruiters are filling up your inbox with opportunities for positions in Seattle and San Francisco. Why yes, yes Joy Cho did pin my image. She now has a line in Target so that means I'm totally semi-famous (not really). Don't shove your extensive knowledge of Git in my face. I can make pretty words with my hands!
Lessons learned: Our competitive natures have really made us strive to always be better. It's like having one classmate who scored one point better on yesterday's pop quiz, except they live with you. You will always study harder and practice longer just to make each other proud.
We Always Have Each Other
When our friends show you something they've created for a presentation or in Photoshop, it always starts with the phrase "Don't judge me." Maybe we were a little harsh on that restaurant with the backwards D's in the logos. Maybe we shouldn't comment on the Comic Sans on this wedding announcement.  Keep your conversations about the new (not new) Twitter UI to a minimum.
Lessons learned: Even if they hate it, our friends can now pick out good design without our help. If they can't, at least there's always one person that I can poster design hunt with.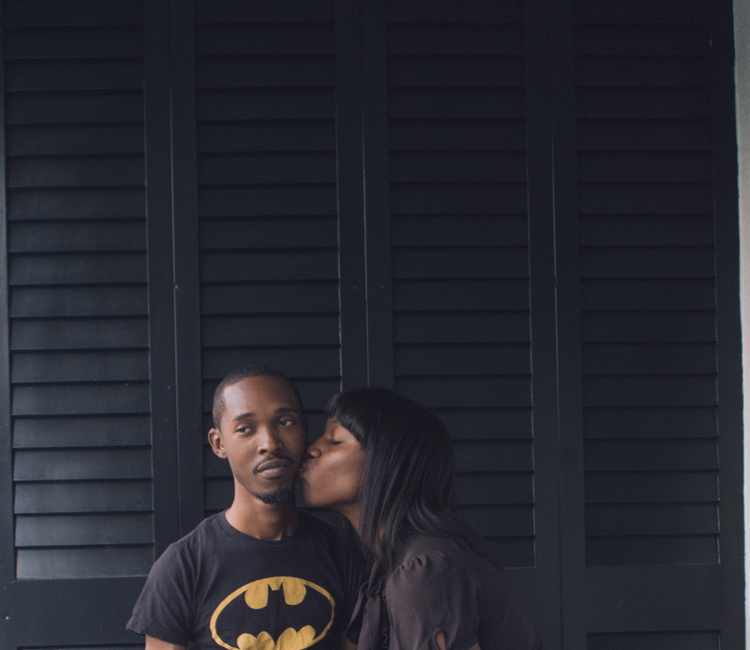 All jokes aside, it's been pretty awesome being in business and a relationship with someone who does the same things you do. While we have the same titles, our skill sets are completely different. We have plenty of variety and the overlaps just make us better!
If you're in a relationship with a creative, get in touch with me as I need Creative Couples to feature. Happy Valentine's Day friends!