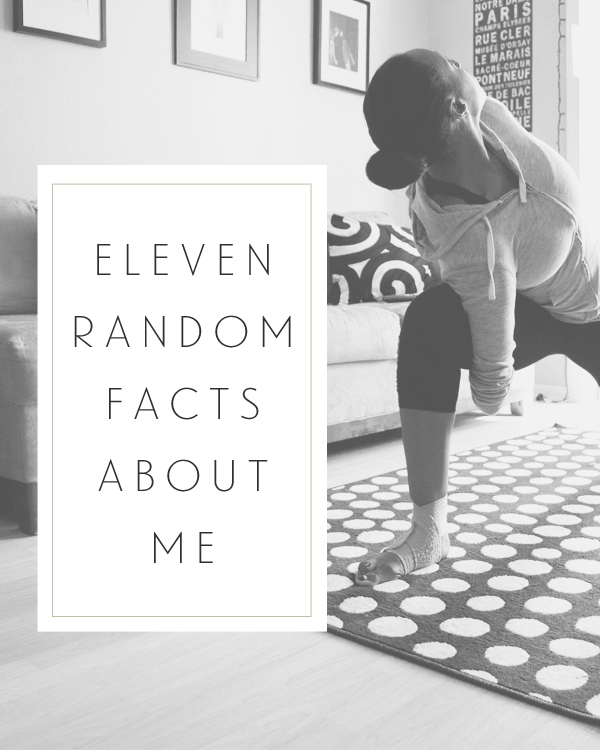 A couple of weeks ago, the lovely Anna-Rosa of myLifebox tagged me in her 11 Questions Game. It's been fun seeing these random games pop up around the blogging world to get more information about bloggers. As I don't post much about my life here, I sometimes stray away from these but I thought I'd give this one a go! Also, yes that is me in a bound side angle pose with a busted ankle because that's just my life.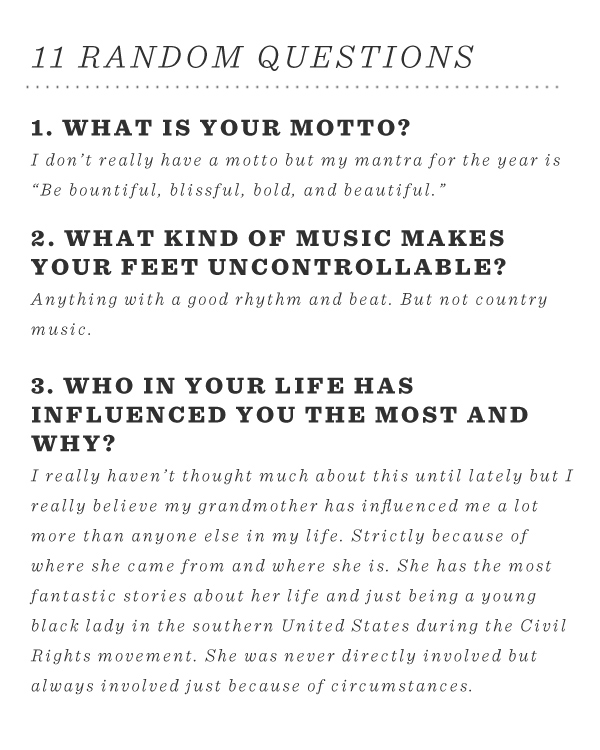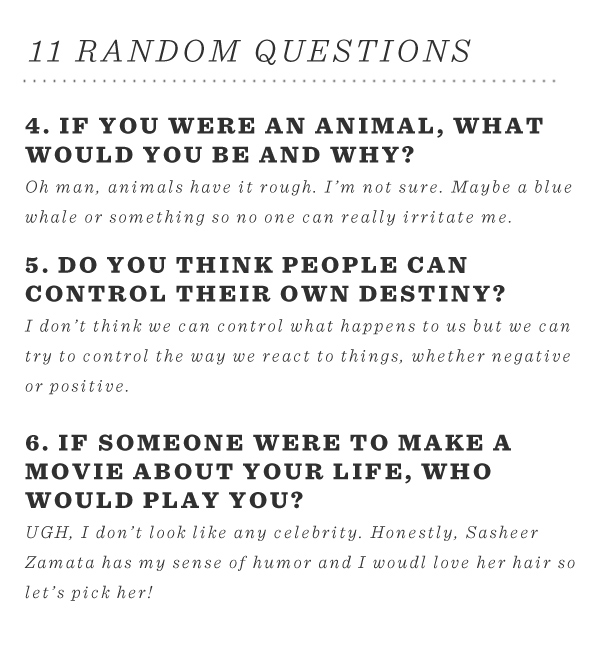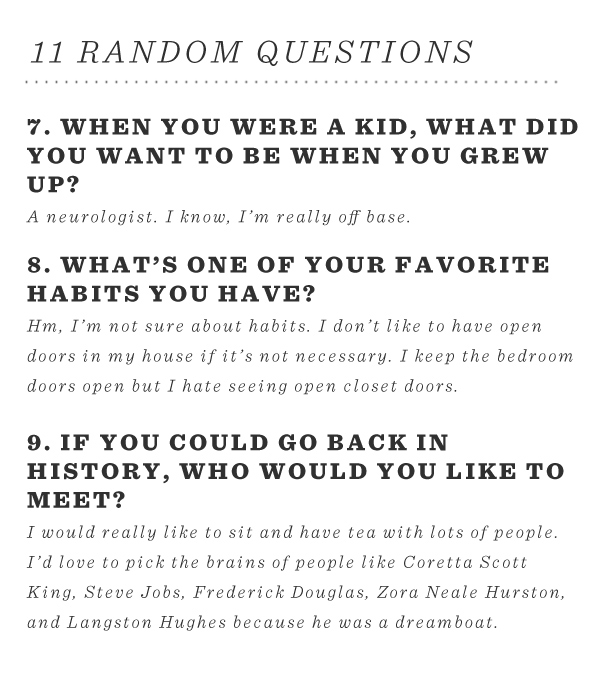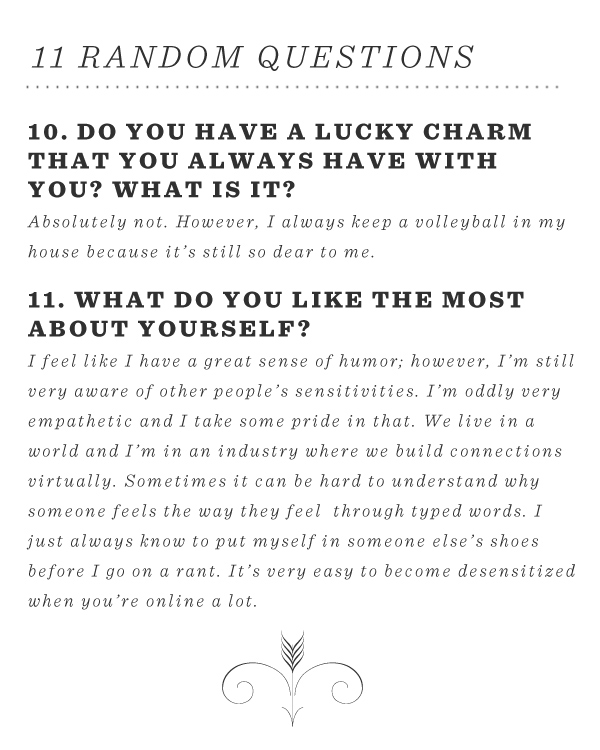 Here are a few notes/links for my answers:
Question 1: Here's a print for my mantra in case you're into that sort of thing.
Question 6: I want to be Sasheer Zamata in another life.
I'm supposed to tag eleven different bloggers to participate in this so I'm tagging anyone who wants to do this because why not?
For your questions, answer the following:
What was your favorite vacation?
How did you become a blogger?
Where would you live if you could live anywhere in the world?
What is your favorite form of exercise?
What is your favorite blog?
How did you meet your best friend?
If you could volunteer for any charity, what charity would you choose?
What is one unique talent that you have?
When was the last time you went to the movie theater?
Color or colour?
How did you overcome your biggest failure?
Have fun friends! Also, tomorrow is Friday and I'm sending out very special Valentine newsletter so if you're not in on the mail drop, you should join in!