It's President's Day which was a perfect day to post the year's first This or That post. Both of these designs are using very graphic, black and white packaging. More graphic and bold packaging designs are popping up in contrast to the solid, minimal style that has been so popular for the past year. I'm excited to see where this trend goes and if any brands will be re-designing their packaging anytime soon.
The Uzuri Makeup classic packaging uses various elements in a standard black and white approach. The elements in each design allows for a different effect in each piece of the packaging. Not only are the patterns creating a unique design, but they are allowing for movement and texture to take place.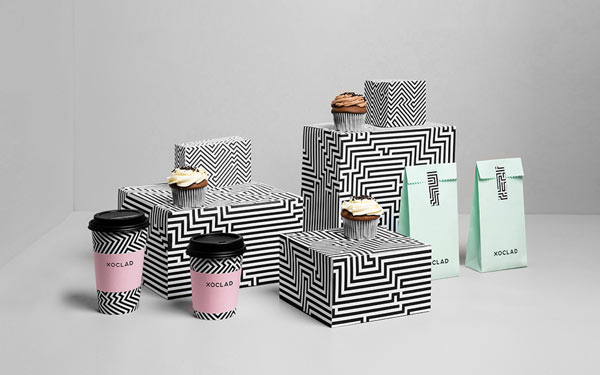 As a pastry and confectionery shop, Xoclad uses one black and white pattern in multiple angles to create a solidified branding design on its packaging.  Paired with the pastel pink and mint green, the pop of color allows for minimal focal point with the sans-serif logotype.
I'm leaning a bit towards Xoclad on this one.
Which one is your favorite?