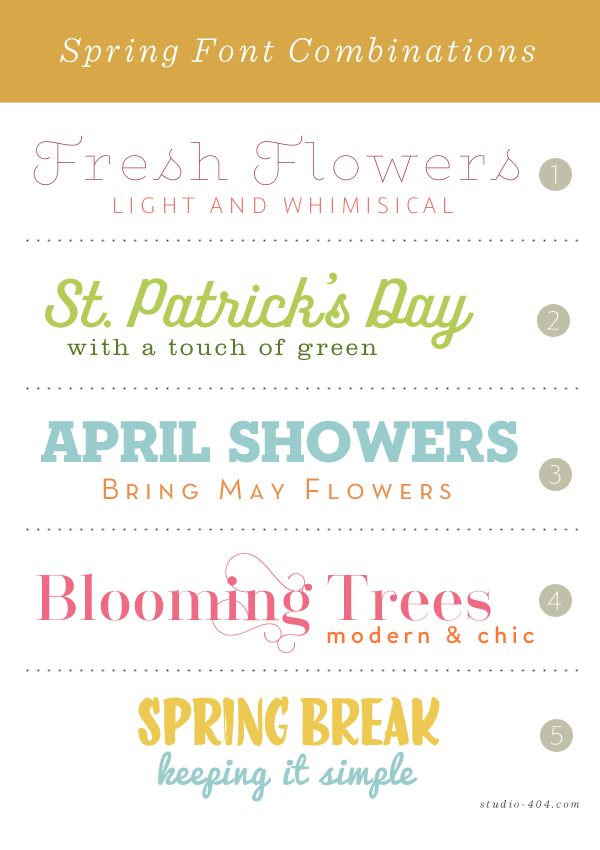 So I might be pushing spring a bit much this week, especially with the impending storms out on the east coast. Yesterday, after a crazy weekend, I was able to reconcile with some font therapy. I did this feature for the holidays and I figured it'd be a great one to bring back for each season. I know it's hard to find new fonts or great combinations, so this is a fun way to pair and share!
Fresh Flowers – Gist Upright Line & Graublau Sans Pro
St. Patrick's Day – Benson Script & Clarendon
April Showers – Neutraface Slab Display & Neutra Text
Blooming Trees – Santis & Brandon Text
Spring Break – LiebeDoris & Pacifico (FREE!)
What are some of your favorite fonts for spring?