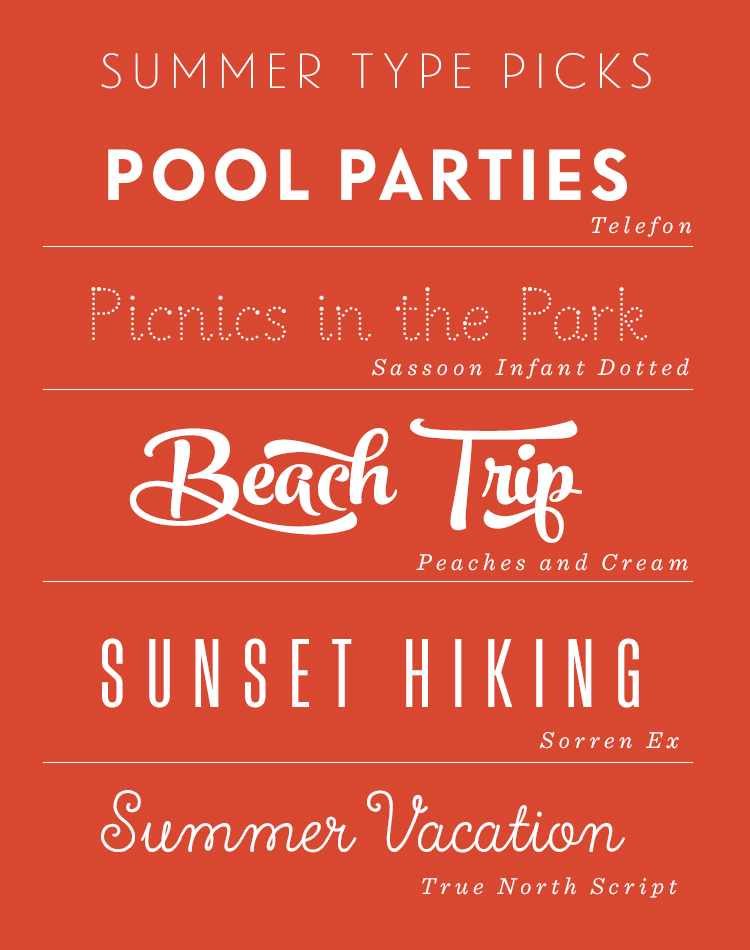 I've enjoyed some type therapy over the past few weeks and figured it'd be an amazing time to share some of my favorite type picks for this summer. Not all of them are new but it's fun to find new typefaces to share here on the blog. I really really love True North, it comes with several different styles and the script is gorgeous. I can talk type all day on this blog so I'll try to end it here. Be sure to check some of these out, especially since a few are now on sale.
Telefon | Sassoon Infant Dotted | Peaches and Cream | Sorren Ex | True North Script
Have you had any recent type finds?