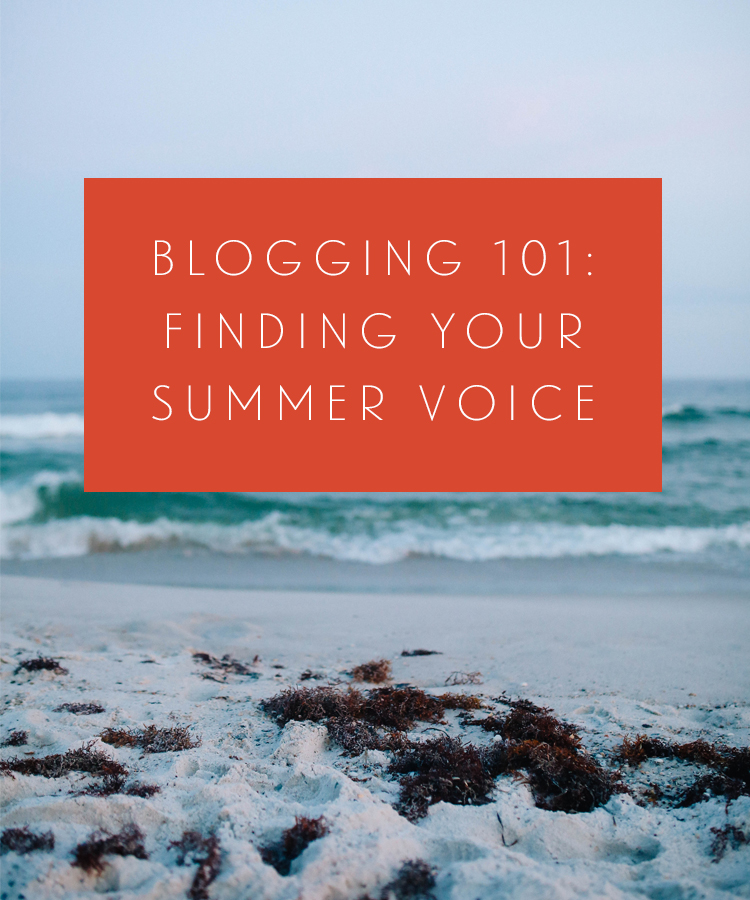 Summer is in full swing, in case you haven't walked outside lately. While we're in the low 90's/high 80's which is very mild for Florida, it's been very busy for me. I spent June pushing myself beyond belief so hopefully this July is a lot easier. One thing that hasn't changed during this summer is that bloggers are pretty quiet. If you were blogging in the fall and winter, you may have noticed how active everyone was. Now it seems that readers are too busy enjoy vacations to read your blog, which might be difficult for you. How hard is it to blog when you know your audience isn't as active? I'm going to share some tips on finding your summer voice to help you get through these traffic lows and keep your passion for your blog.
Stop Studying Numbers
If your blog hasn't been around for a couple of years, you might be feeling really depressed at your summer traffic numbers. Summer, for me, has always been a little slow. It's not a huge difference in traffic but statistically speaking, the summer months are my lowest. The numbers don't matter! It doesn't matter if you have 500 visitors or 50, keep blogging. Your audience may be smaller but you still have one. Allowing the numbers to affect the way you publish content is a huge mistake. Keep your blog true to your intentions and do what works for you.
Decrease Quantity, Increase Quality
If you're posting five to seven times a week, you might do better by decreasing your posting schedule a bit. Spend more time focusing on the quality of your content instead of quantity of weekly posts. Having concise, premium content will always attract more visitors than several posts that aren't offering much of anything. Figure out what works best for your blog audience. If you see more interaction with less posts, perhaps you can think of permanently changing your posting schedule. Summer is the best time to experience with new things!
Guest Posts
Connect with other bloggers and offer guest posts for their blogs. You can always connect with a new audience through some one else's blog. It's a great way to get new readers interested in your blog while offering your blogger friends a break from dealing with the summer slump. If you're willing, accept guest posts on your space as well. Again, it offers you a break from developing content when you want to spend the day at the beach. Automating as much as possible with your blog can help you tremendously.
Experiment
As I stated before, now is the best time to experiment with new things. Start a new blog series. Offer a new freebie such as an e-book or an e-course. If you want to get an idea of how things will work out but you don't want to overwhelm your audience, start to roll them out in phases. Do you have a redesign or rebrand you want to try but you're not sure? Test it out on your blog one week and get feedback from your readers. Experimenting is a great way to offer something new to keep your audiences interested without throwing things off too much.
Most importantly, it's important to just stay true to yourself. Don't become overwhelmed or stressed about your summer traffic. Numbers are just numbers and you should enjoy your blog! Also, take this time to get out and take a vacation of your own. Seeing a new place may inspire you with new ideas!
How are you managing your blog this summer?