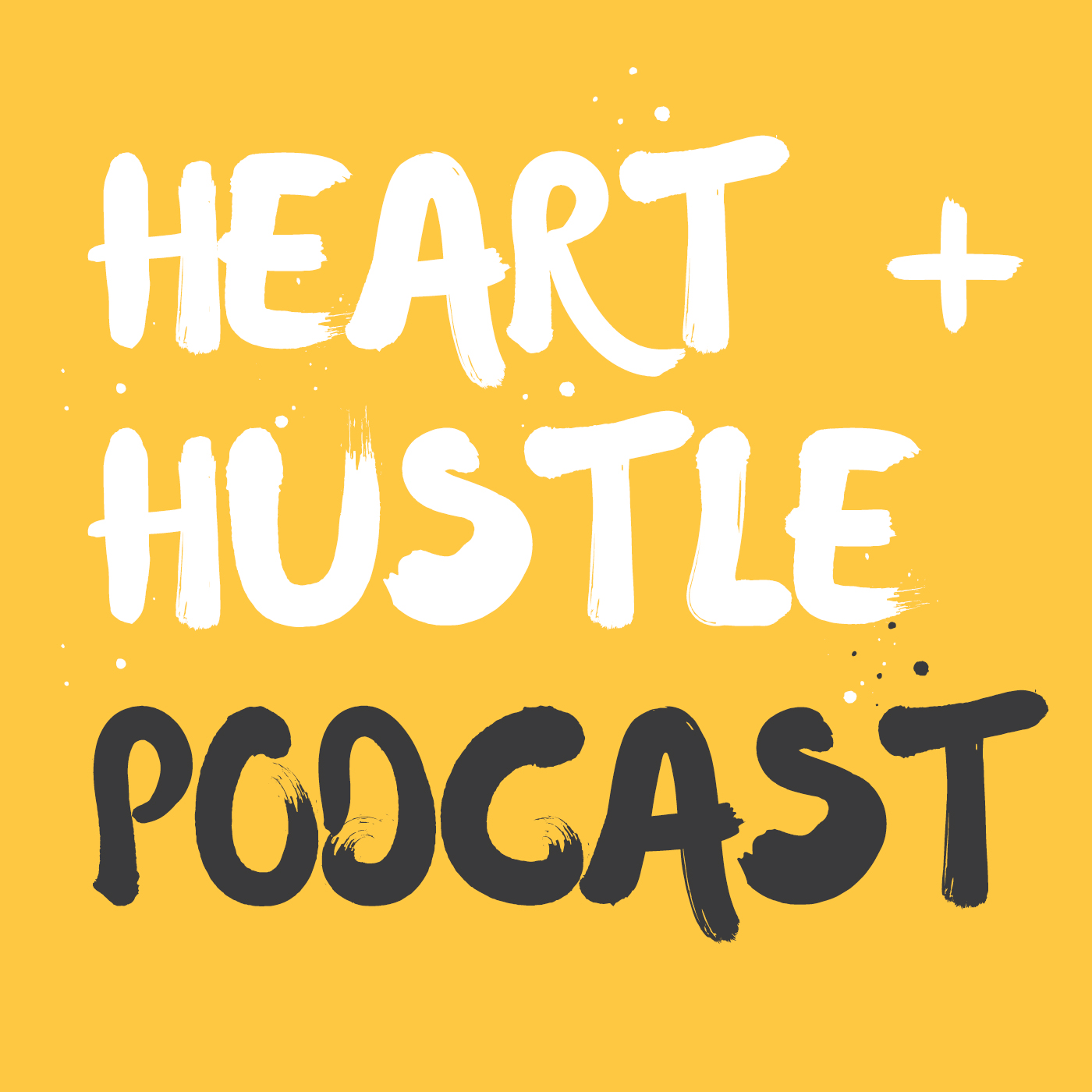 Hello friends! I'm super excited to announce that my wonderful friend Charisma and I have started a business-lifestyle podcast. After getting into podcasts a few years ago, I really got excited about the opportunity to create more content in a different space. I really have been thinking of new ways to create content outside of this blog and podcast with a blog friend seemed right up my alley. Charisma and I always talk business whenever we're together and it just made sense for us to work together. She is definitely the more balanced and understanding of the two of us while I am the go-getter who is driving for more and we need each other to help grow as entrepreneurs.
Heart + Hustle Podcast is a weekly podcast that will focus on business, life, and everything in between. We've already have a fantastic array of topics scheduled from time management to health and wellness. We have some fun people who we will be interviewing which I'm so excited about. Right now on the website and Soundcloud you can listen to our first three episodes. We're still waiting on iTunes to approve us and I'll be adding everything to Stitcher at the end of the week. I will be sharing here when episodes are added (Wednesdays!) but it's super important to go over and subscribe to the newsletter so you don't miss out on anything.
I do want to talk about some things that Charisma and I thought about and did prior to even recording our first episode. With creating anything new, it's important to have an idea of what you want to do and how you want it to be done. It's overwhelming sometimes to think about the possibility of creating another identity under your brand but it's worth it to just go for.
Make It A Reality
After meeting for lunch and coffee a few times, Charisma and I noticed that we mostly talked about business. Being two entrepreneurs who have many roles and love what we do, it was almost impossible not to. We joked about the idea of recording our conversations but eventually the idea came up more and more. We finally decided around last spring to make it a reality. Knowing that we were actually going to create something new together really solidified the conception of Heart + Hustle.
Being Partners
I run my business with my husband so it didn't bother me at all to decide to partner with Charisma. I think it's often frowned upon or even discussed at length integrating business relationships and friendships. As I got into my third year of working solely on my own, I've found that friends have made the best business partners. It's not easy for everyone but I think some personality types are easier to collaborate with. (Charisma and I are about INFJs.) I really have enjoyed working with her throughout this process and cannot wait to see where this takes us, even if it's just our offices 🙂
Allowing Room for Growth
Adding another thing on my plate is definitely not what I needed to do. I have a toddler, an agency, a blog, and a paper shop just to name a few things. I really needed time to get things automated and in order before committing to this. Knowing I want to do something and having the ability to do them are two different things. Learning to surrender some of my "free-time" to make this happen wasn't too hard of a process for me but it was something I needed to do. Sometimes the best opportunities arise out of sacrifice and that's ok.
I won't keep bothering you guys on this busy Wednesday. I'm just so pumped about this podcast and being able to reach you more without doing less! I hope you enjoy!