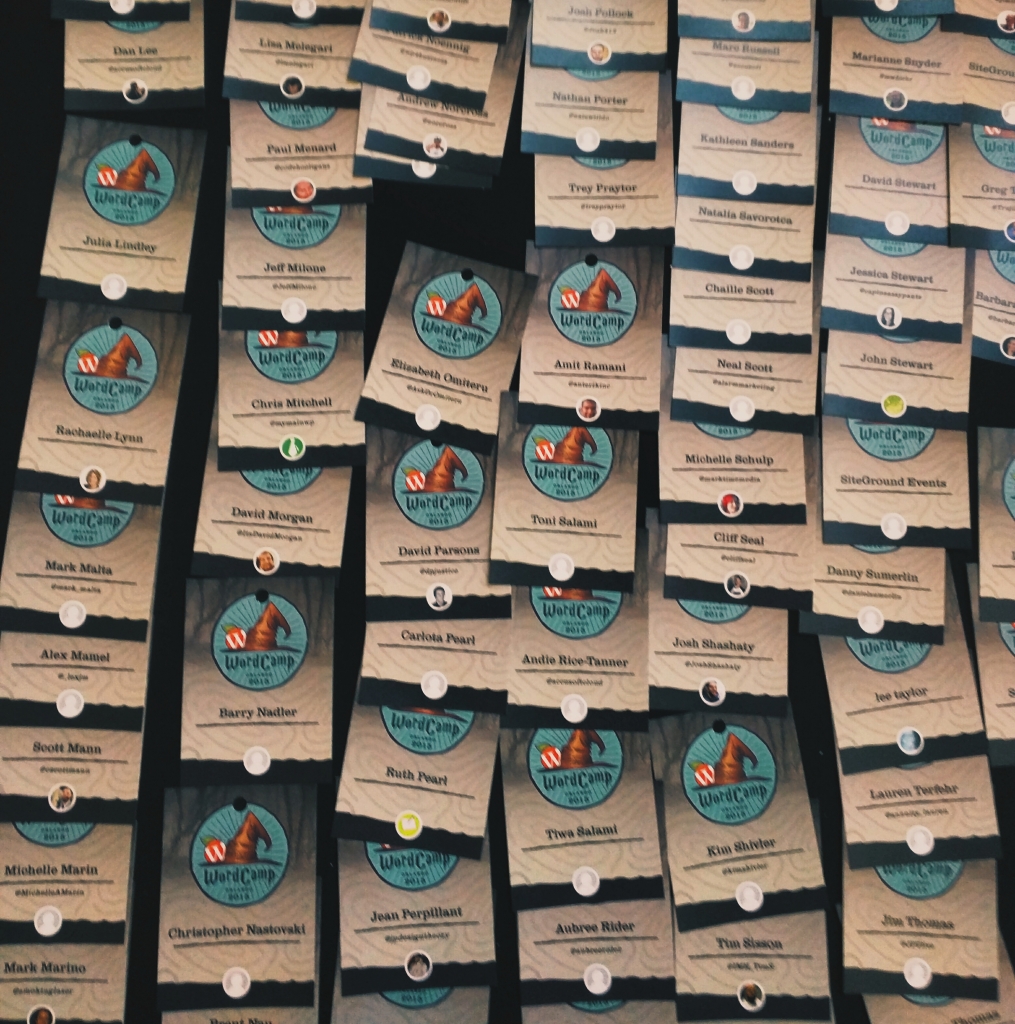 Hi friends! I'm finally back to write about my experience attending WordCamp Orlando 2015. It was such a jam-packed three days, being a speaker and as-needed volunteer. My husband is an organizer so we are just always involved and I love it! The Orlando group is full of amazing people who are doing great things with the WordPress foundation and local tech scene. I really have enjoyed spending the past two and half years getting to know them and working together to put on a great event. Last Friday was the kick-off of WordCamp with a day full of workshops. We then had two days of talks with six (seven?) different tracks that featured 40 different speakers. Now that I've attended a few conferences and have seen things from the attendee, volunteer, and organizer perspective, I thought I'd share some tips on attending a conference.
Invest in Yourself
I think the biggest thing that people have when it comes to conferences is spending the money on the tickets and the travel. It's hard to quantify results from conferences or how it will improve you or business, but aren't you worth taking a chance on? We had planned on attending conferences for quite some time so when Creative South came onto my radar, we decided to buy tickets. It's now a "must-attend" in our books because we are filled with some much inspiration after each one. I am constantly creating new work and feel inspired to connect with other creatives. Try to figure out how you want to invest in yourself and do it! You never know what opportunities may come of it.
Do Your Googles
It's so important to research any conference and know why you want to attend. I spent the weekend mostly listening because I love hearing the attendee perspective. The people who were the loudest complainers or were unhappy were those who clearly didn't understand what the conference was, hated WordPress, or had no interest. If you hate WordPress, you probably don't want to attend a WordPress conference. Make sure you understand what you want to accomplish and reach out the conference organizers beforehand if you have any questions. They are usually happy to help! There will be things at any conference that don't apply to you, and that's ok! Just know what your plans will be.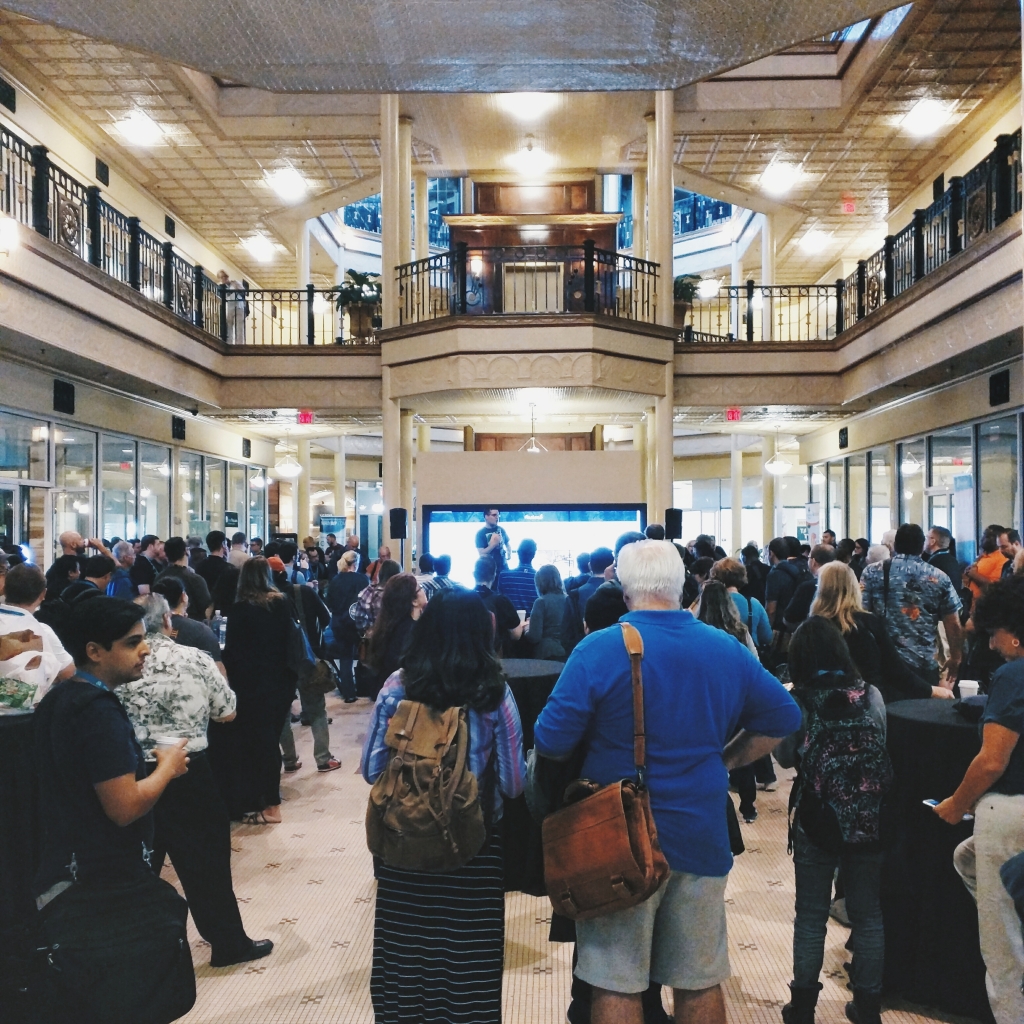 Have a Conversation (or Five)
Most of the people attending conversations are just like you. Don't be afraid to say hi or be approached because that's usually what happens. If you have any questions, get in touch with speakers after they're done. You can always learn so much more and meet people at conferences. It also helps to go with a friend to help break the ice. I noticed the groups of friends or couples seemed to have a lot of fun being able to spread out and see more talks versus having one person trying to see anything.
Be Prepared
Know what tools you'll need and bring them! At a WordCamp you should probably bring your laptop, notebook, business cards, cell phone, and extra charger. Workshops are hands-on, there are opportunities to contribute to WordPress core, and the Happiness Bar is a place where anyone can go to give or received help. I was fully prepared each day for anything that could happen (and with a baby no less) and it helped so much. Take some time to figure out what you need and have plenty of it.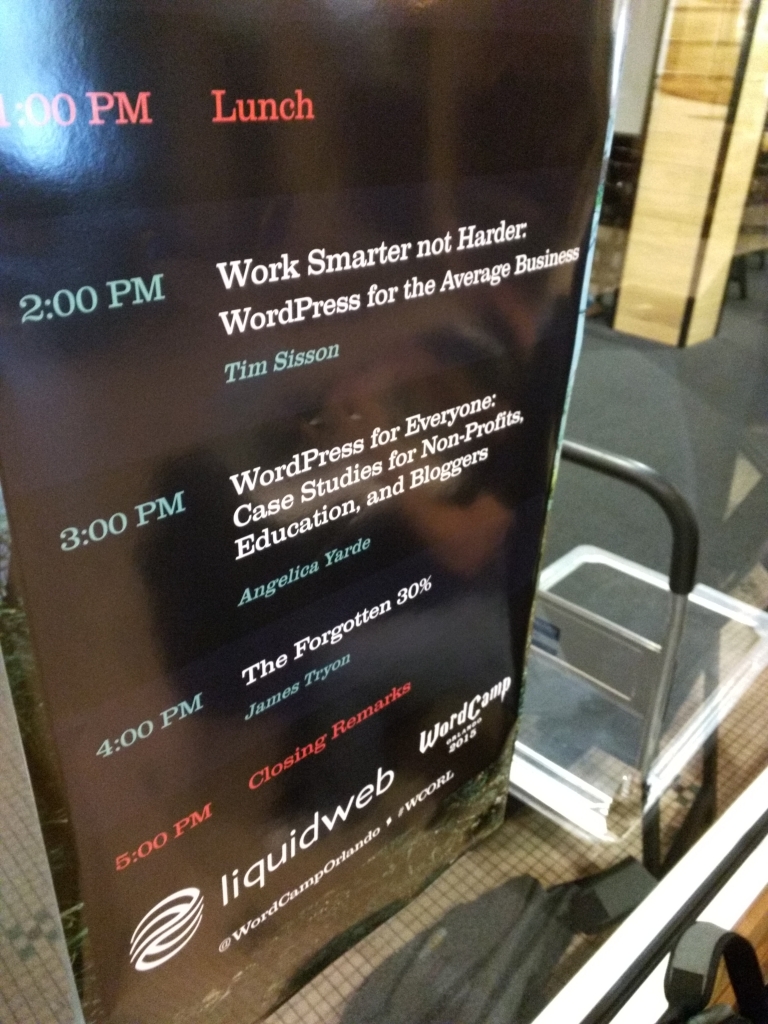 Enjoy Yourself
Don't forget to enjoy yourself! There is just so much to learn and you have to enjoy yourself! Our WordCamp was great, offering a fun theme (Hogwarts!), and making sure everyone was taken care of. I was sad towards the end because it was over but happy for the opportunity to do it again! When you get to attend an active, fun conference, you're definitely lucky. Take some time in 2016 to go out and attend a conference or two.