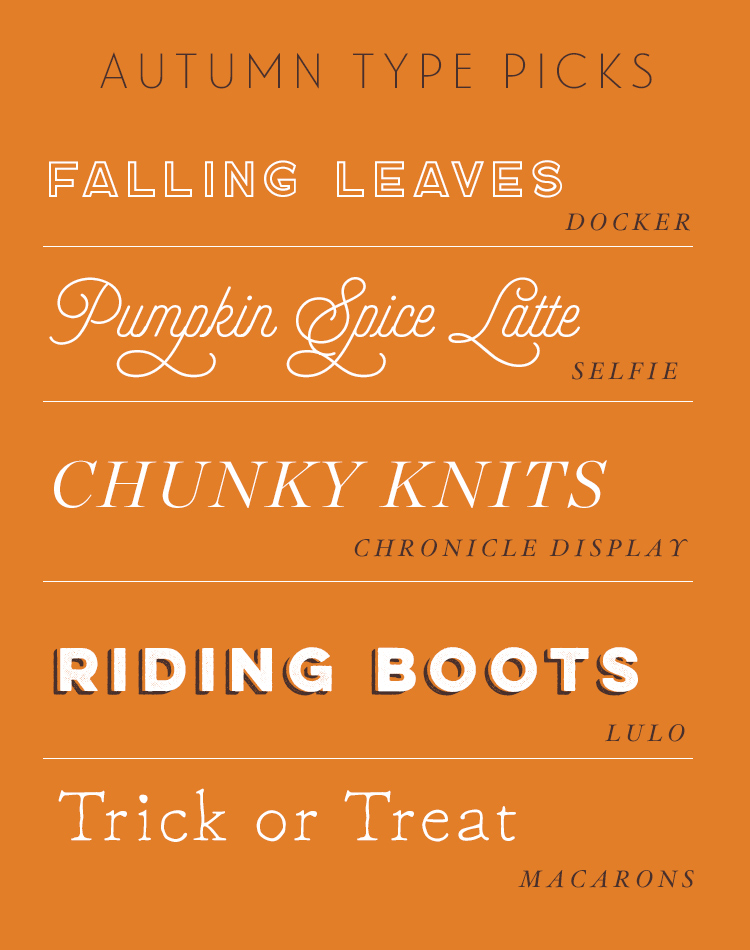 It's a new season which means it's time to share new type picks! I'm very excited about some of the font families that have been released in the past few months and even though these aren't all new, they are some of my favorites right now. Do you have any favorite type picks for the fall?
Docker (Free font!) | Selfie | Chronicle Display | Lulo Clean | Macarons
Subscribe to Our Newsletter
Sign up below for 15% off your first order, blog updates, sneak-peek product previews, free wallpapers, and information get you ready for what's to come.