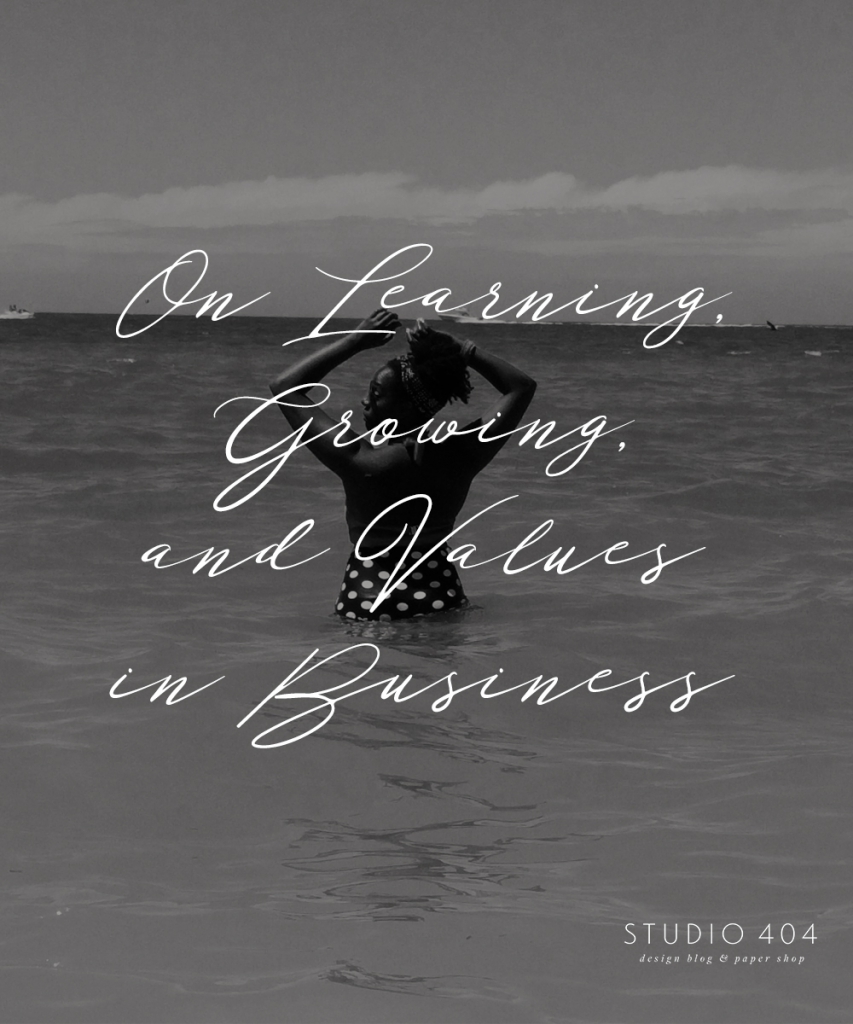 Every other week, I ask myself why I don't blog more. When I decide to, like today, it then takes three hours for me to finish the content outline. Just kidding, I don't write content outlines for most blog posts. It took me two and half hours to decide on a typeface for this photo because that's my life and I accept my flaws. To recap, the last time I wrote, I'd just finished the 100 Day Project. I was very much on the fence about it and yet here we are, three days into my second 100 Day Project. Since then, I've become the mom of a preschooler, we had a great time wrapping up conference season at WordCamp Orlando, kicked off this year's conference season with WordCamp Miami, have become slightly obsessed with powerlifting, and hit 100 episodes of the Heart + Hustle podcast. I've also just had a birthday which has concluded a few months of retrospection that I've decided to culminate and share here, especially the things I've been thinking about entrepreneurship.
Learning to Check-In and Adjust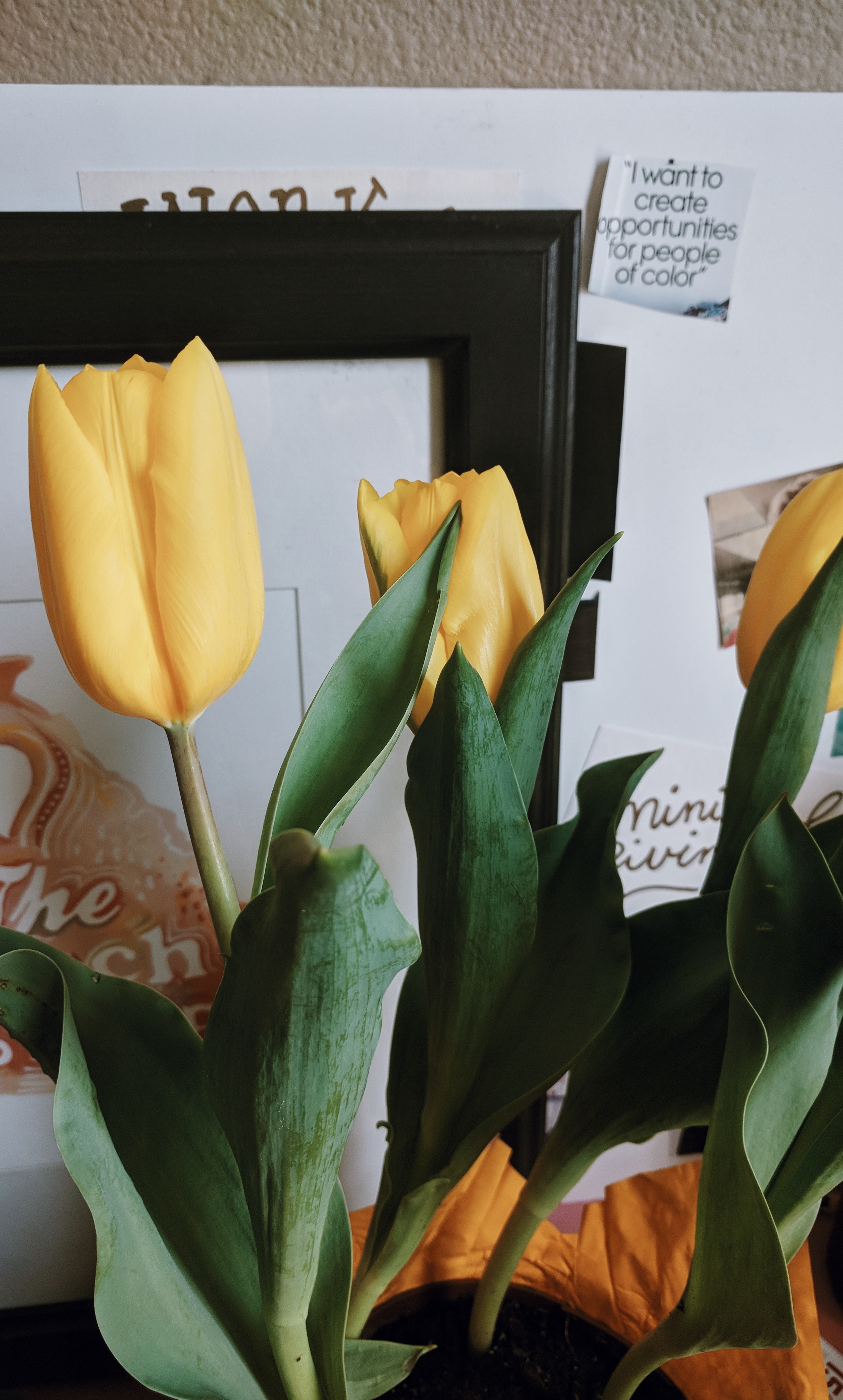 When I quit my job to work for Sevenality full-time, I was at a crossroads. There had been a lot of events that lead me to figure out what I needed to do for me. What was best for me at the time was to take a break from working for someone else and to carve a path for a creative business. That was the very last time I took time to do something specifically for me. Following that BIG decision for me at the time, I became a mom. I became co-producer of a podcast that grew quicker than I expected it to. (We're two years in and hundreds of thousands of listens later!) David came on to Sevenality full-time. We decided to travel and speak publicly a lot. November 8, 2016 happened. I went through trauma and didn't realize it.
I experienced all of those things and kept pushing forward because as an entrepreneur that's what we're told to do. I embrace being the hustle-half of Heart + Hustle. I like the challenges of building a business. It's frustrating, exhausting, and tiring; however, I am so privileged to be a creative entrepreneur so I embrace the good with the bad. As a creative, I've had burnout before. I've written about creative overload. I've never been stuck but I found myself stuck a lot last year.
Every single meeting, email, and phone call was met with dread. We worked on cool projects and I just wanted to move through them. I was pushing and getting drab results. It honestly wasn't until Danielle Evans wrote about her trauma and recovering from trauma as a creative (See date: December 2017) that I was forced to face the reality of the past three years. I'd experienced life and major life changes and really didn't spend a second checking-in and adjusting to create balance.
Here are the things I've learned about myself and learned to do which has created some balance.
Play on your strengths. Being good at staying focused and pushing through is an excellent thing when you have to. It's important for me to reserve that energy for when it's needed. We're a business who runs on all cylinders all of the time but that doesn't mean we're exactly swamped all of the time. I'm hustling when I need to not because I feel like I have to.
Do less. Delegate more. I've been saying this for two years but scaling is a pain. You have to take chances on yourself in order for your business to grow. We're doing less this year and focusing on growing a team that can help sustain and grow the business beyond what we can do.
Keep your calendar balanced. I'm fantastic at staying balanced with family life, social life, gym life, and business life. So I've learned to keep doing that and add in more me-life. If you find me sitting outside at 2pm reading, it's because I'm done. Four years ago, I would've been working from 8am until 8pm. Yes, I'll still have 6:30pm or later meetings and that's ok too. Just stay balanced.
Growing with Goals and Intention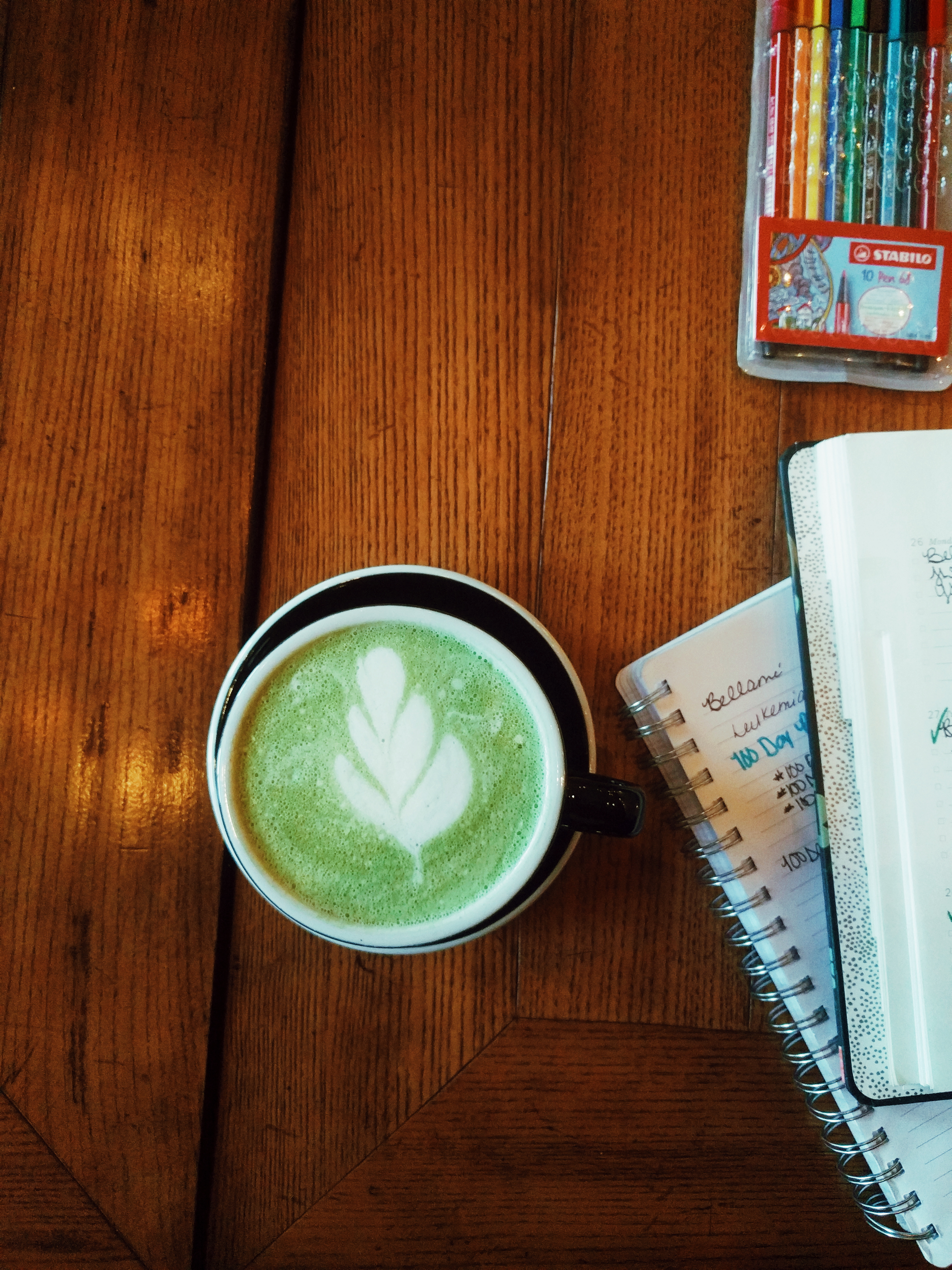 [Tweet "We are so lucky to have opportunities to talk with thought leaders and other amazing people who've done what we do or other things that are similar."]
I love our business because it's growing every year. We've experienced so much growth and seeing that in reports and charts sounds fantastic. We're not always where we want to be but we're doing things correctly to serve the community we're fostering. That's not to say it has been easy. We've taken chances on clients who weren't good fits and that showed prevalent quickly. I still own a paper shop that makes literally no money because I couldn't imagine even a second of my day where I'd be able to actually manage it properly. I've been repeating the same script over and over for the past two years when really it's just time to shut up and scale the business properly.
We are so lucky to have opportunities to talk with thought leaders and other amazing people who've done what we do or other things that are similar. They've weighed in, given advice, mentored, talked us through new opportunities, and really shown us the potential that is out there. We're planning, moving, and trying to make decisions on what the best steps are in order to reach certain benchmarks as efficiently as possible.
There are still so many things I'm stuck on that currently give me so much anxiety, I try not to think of them.
Roots. Not the book by Alex Haley but honestly, where do we want to place roots? The better question is do we even want to place roots anywhere? I'm a millennial; I have lots of avocado toast to buy. We are technically digital nomads right now and life's not awful? However, when your kid starts SRS BZN preschool in August, you have zero desire to homeschool/unschool, and you know you love the school she'll go to (probably forever, thanks private school!), you should probably live in one place for the school year at least. We'll have to make hard choices sooner or later about this.
Hiring and Operating. When Allie Lehman was on the podcast, she gave fantastic advice about the Wonder Jam's hiring strategy. When I look at businesses that are similar to ours and people I know who run them, I think of The Wonder Jam, Wildcat Echo, and The Banner Years. I really admire things about each business. I like these things a lot and that's some of what we're growing toward which is nice. It's just the HOW that burns me but knowing it's possible by means of delegating. We need to build the people around us so we can, at the very least, update the damn website.

I love the way Allie and Adam have built their team and their hiring practices. I love the way they pour into their community.
I really admire Elizabeth (She's also chatted with us and got me in order on the podcast.) and Jared for taking time to really pour and invest in their business. I can't even imagine doing that but it's obviously paid off through a rebrand that makes sense.
I couldn't say enough nice things about Tara and Brad. They take design above and beyond and really work on building the creative community. Having a single conversation with Brad makes you feel like you've stepped into a breadth of knowledge and someone who gets it and wants to make the community around him better. They are also working on creating a space for mental health.
Values Keep You Grounded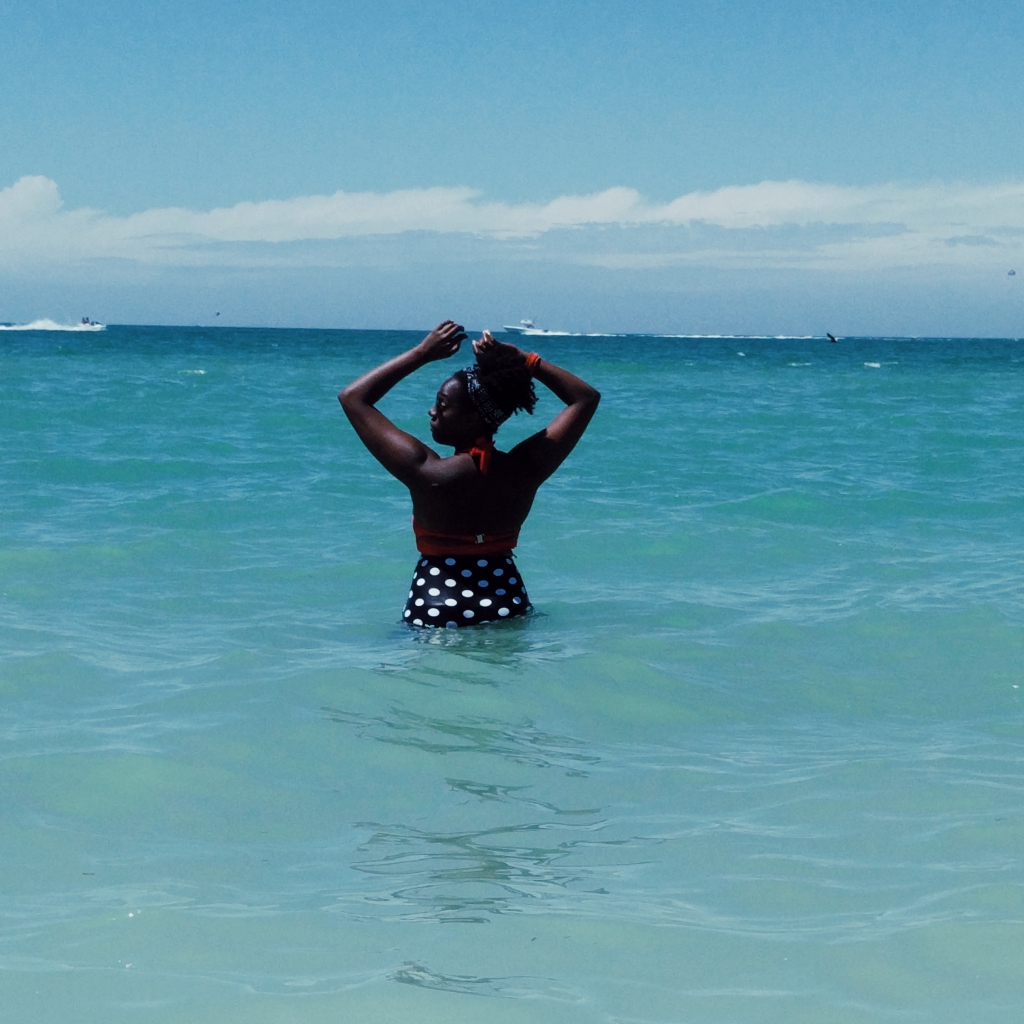 [Tweet "If your communities aren't maintained, how will your clients be able to thrive in them to work with you?"]
I surround myself with good people (most of the time) who share similar if not the same values as I do. I have been able to have more black women in my life and cultivate friendships with them to help build them up. It's been fantastic and I adore them. We purposefully decided last year to take on more work from women, especially women of color because it was important to us after November 8, 2016. I worried about this for way too long about talking about values so publicly. Things are taught to be "taboo" in business. However, having Christie Chirinos of Caldera Labs tell us that her company is a feminist organization who is creating a zero-tolerance sexual harassment policy really challenged me to talk more openly about building a business surrounded by values.
Pour into the community. If there is nothing we can do to help build our business, we will always pour into the communities it finds itself in. Locally, digitally, and beyond. I was so excited to spend time with our local Girls Who Code chapter and will be participating and helping out with Girl Develop It next month. I support the women of our FemCity chapter. We've done enough and will keep doing enough WordCamps until we can't move anymore. (See you soon, Chicago!) We find things and we prioritize them when community is involved because that is what keeps us going. If your communities aren't maintained, how will your clients be able to thrive in them to work with you?
Knowledge is power. Yes we can build things and create things but we won't be anything without being consultants first. We will always use our expertise to empower you and your business towards your goals. We're working on more long-term consulting offerings for people because it's hard for people of marginalized groups to get the same business knowledge that people of privilege receive. I love Arsha Jones's Brand, Build, and Sell group for this very reason. There are so many people who have shared in their success that otherwise we wouldn't have been able to talk to. We will always keep learning so that we can keep educating. Pro-tip: Find a Facebook group that works for you. I've learned so much about powerlifting business from Facebook groups!
I can go on and on and on and that's why I blog whenever the tide tells me to. TL;DR – I've learned things and I'm growing from what I learned. Also, super quick shout out to #WriteNight for making me want to blog again. I've spent way too long writing this post so I need to go do real work so I can go sit in the sun at 2pm! I'm on Instagram specifically for the next 100 days, we're pseudo-regular on Heart + Hustle, and I tweet a lot.
What have you learned in the past year? Share things with me!