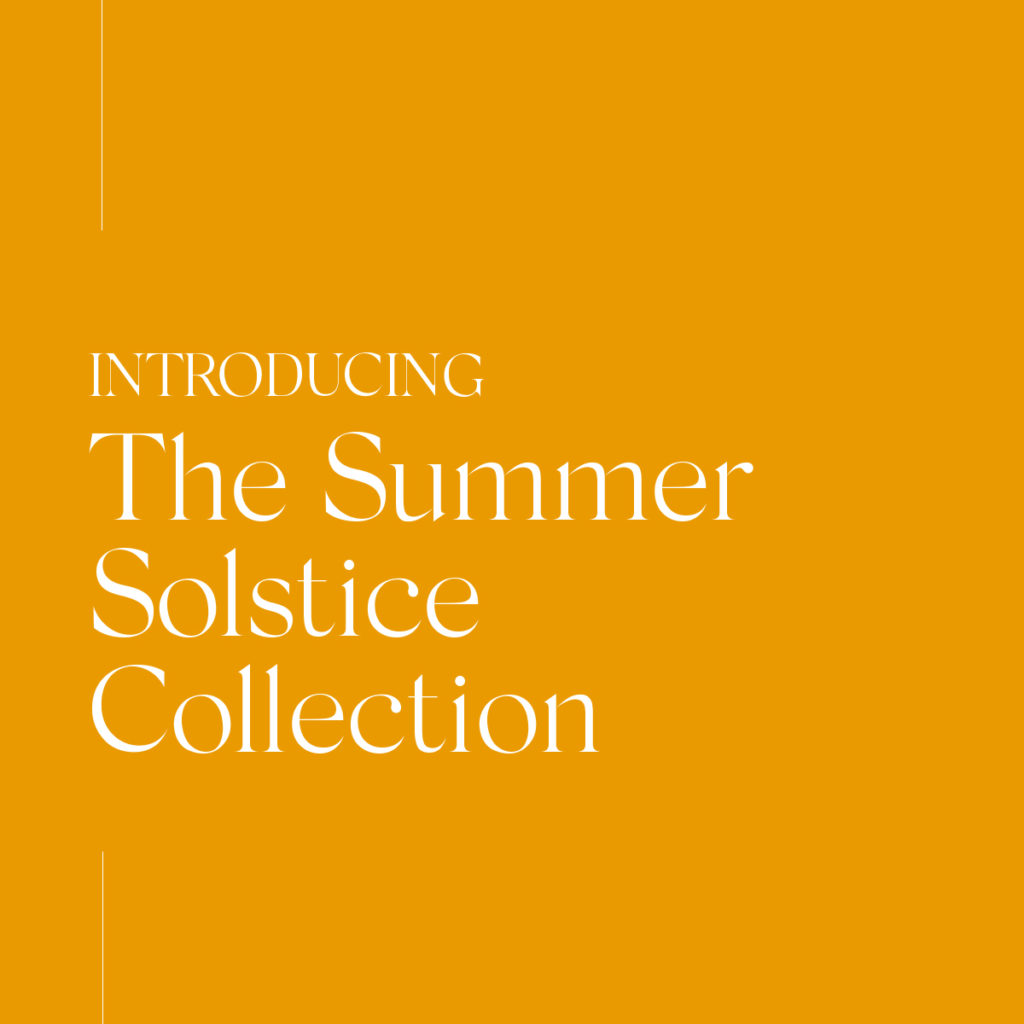 Welcome back is an understatement. I think I had to blow off cobwebs before logging into the Admin panel but here it is. I was never ready to release this into the wild but here it is. On Saturday, June 20th, I launched my very first Studio 404 Paper collection of 2020 and the first collection in over two years. I know there is a lot to explain about returning to this space after a two-year hiatus but I wanted to share some background about the collection, how it was born, and what to expect in the paper shop going forward. I'm an old-school, wordy blogger so I'll try to stick to the highlights.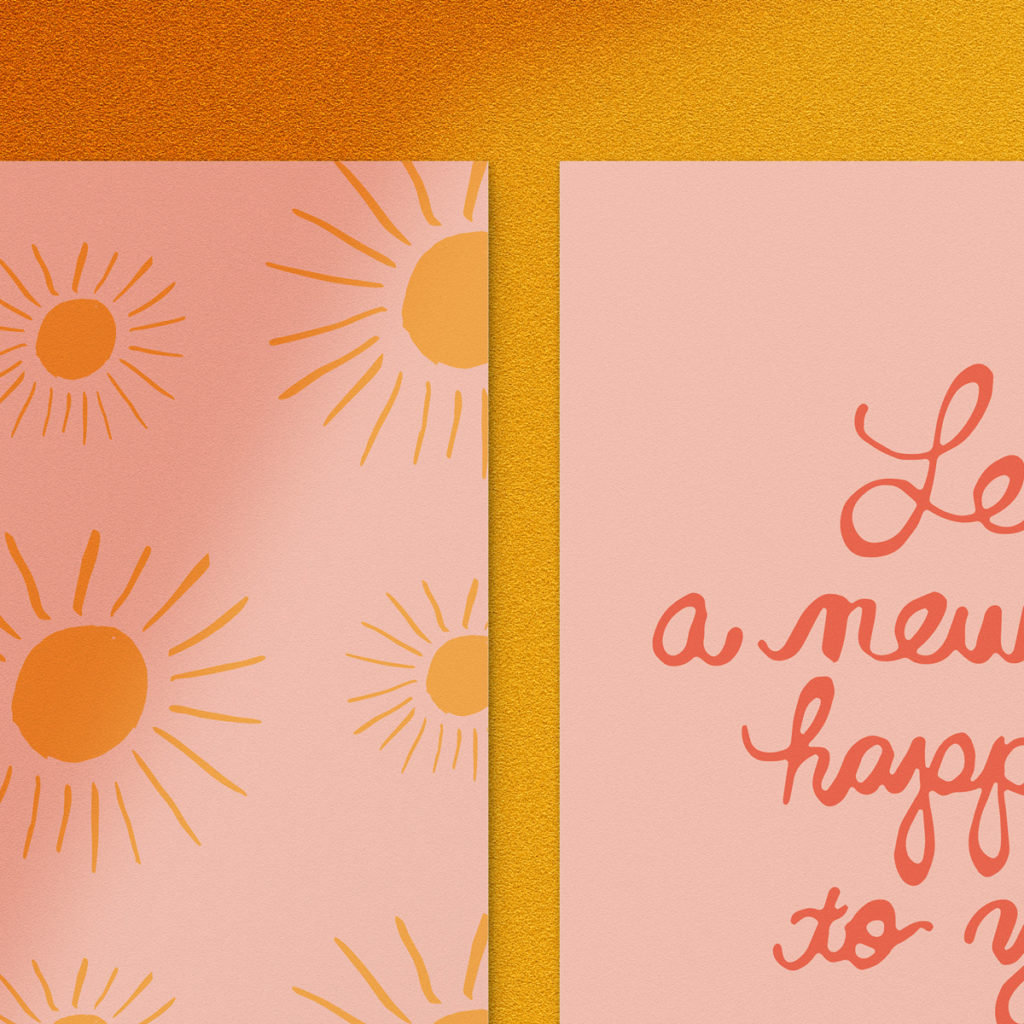 Choosing a theme
The summer solstice and winter solstice have been highlights for me after starting my yoga journey so many years ago. I decided a year ago that I wanted to go back to making products. As we've grown our agency, we've adopted several systems to help automate the process which made the thought of returning to product production alluring. I quickly dove into inspiration mode and began to seek inspiration in my daily work both online and offline.
With a global pandemic just around the horizon and moving into a bigger space at the beginning of the year, I decided to push for a summer launch. The summer solstice is the official beginning of summer, the day where we experience the longest amount of daylight, an opportunity to embrace on growth, and to allow yourself to embody the spirit of illumination. With all of these themes and words in mind, it couldn't be a clearer sign of rebirth to embrace the theme.
Embracing colors
As someone who regularly embraces an all-black-everything lifestyle, choosing to push myself outside of my comfort zone is a recurring theme in this collection. I knew I would have to use color in my personal designs in a way I wasn't accustomed to. My original plan was to spend as much time outside to soak in the surroundings around me but of course, in typical 2020 fashion, we were hit with a global pandemic.
I've spent a lot of with my own plants at home, watching nature, cooking, and travel documentaries, and being endlessly inspired by the works of those who are more color-conscious like Justina Blakeney. I found two distinct palettes that I could work from and pull inspiration from. I was able to come up with a "safe" palette of retro seventies-inspired colors and an "adaptive" palette of brighter colors that would be a little harder for me to embrace. In all honesty, I've struggled with the brighter palette but I'm looking forward to releasing newer products that are ready for these colors.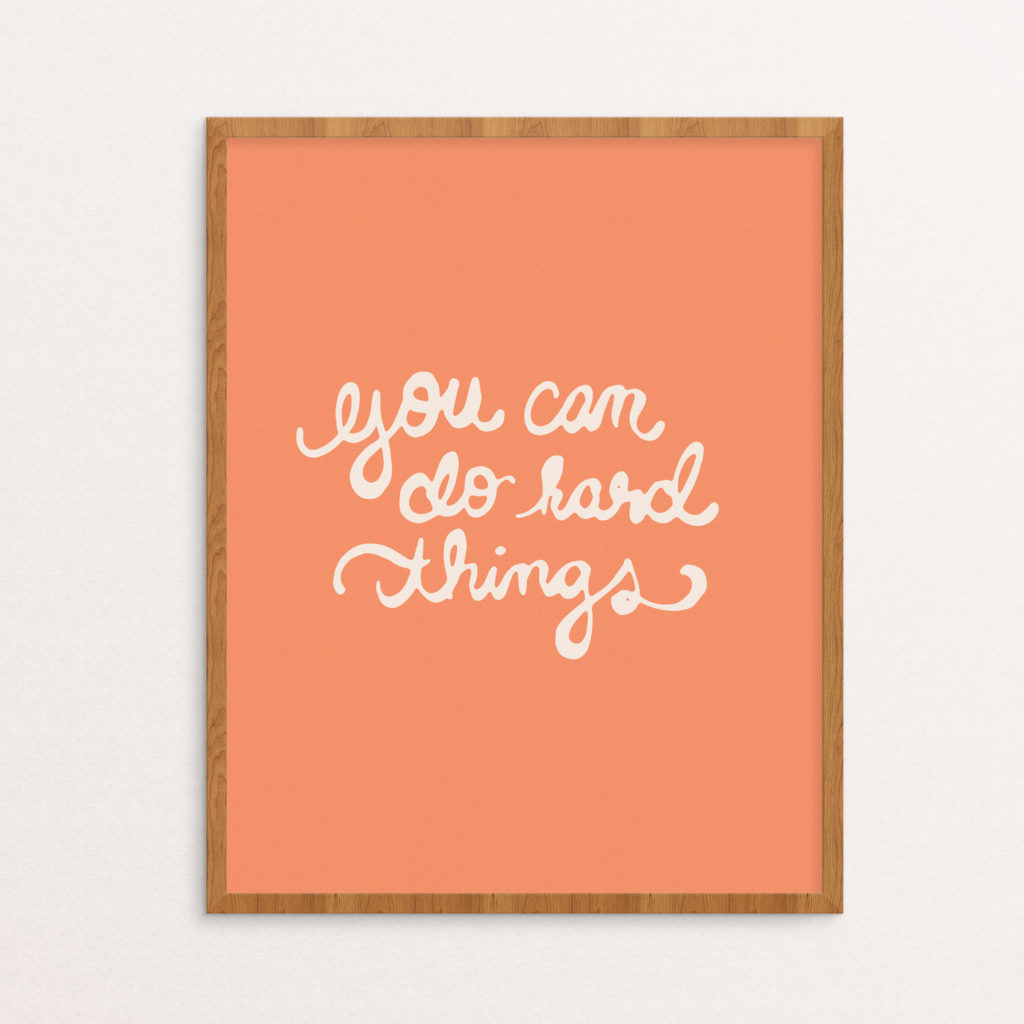 Product Development
I'm going to share a what-not-to-do post but as a creative challenge to myself, I wanted to spend less time thinking and more time doing. I decided on ten core messages for the prints and illustrations for the note cards that will be released soon! I went back and forth on which designs felt "ready" and reserved the "needs work" category for later. I'll share some tips and mantras I've learned to adapt in this process after learning on-the-go all those years ago.
Key Takeaways
There is no perfect. There's only finished.
This is so true. I am a perfectionist but over the years, I've learned to do my best and hopefully someone else enjoys the work I've decided to share out into the world.
Phases are essential for the busy.
I do so many things. I don't have all of the time I'd love to dedicate to this space so I'm releasing products in stages. There will be new products every other Friday and re-releases of some of my favorite heritage designs.
Get passed the thought of no one asked for this.
No one did. I think about this all of the time. I know no one specifically requested for artwork from an unsuccessful stationery business. However, in the past two years, I've been surprised by the number of people who still have those prints and cards around or in their homes. No one requested this but it's ok to share your art anyway. Someone who didn't ask for it may discover it and love it.
Failure is what you make of it.
Hillary Kerr's Second Life podcast inspires me so much as it shares the seasons of change that have elevated so many women's lives in a different direction. If this failed (With past releases, it's already done so much better.), I would be ok with it and make the best of it to pivot with the next release.
Never stop creating.
As a creative and a maker, this process has been so therapeutic. It's been hard to exist as a black woman, especially in 2020. I don't want to take the time that has been given to me for granted so I'll spend some of it creating products I love. I'm looking forward to sharing them with you.
Subscribe to Our Newsletter
Sign up below for 10% off your first order, blog updates, sneak-peek product previews, free wallpapers, and information get you ready for what's to come.