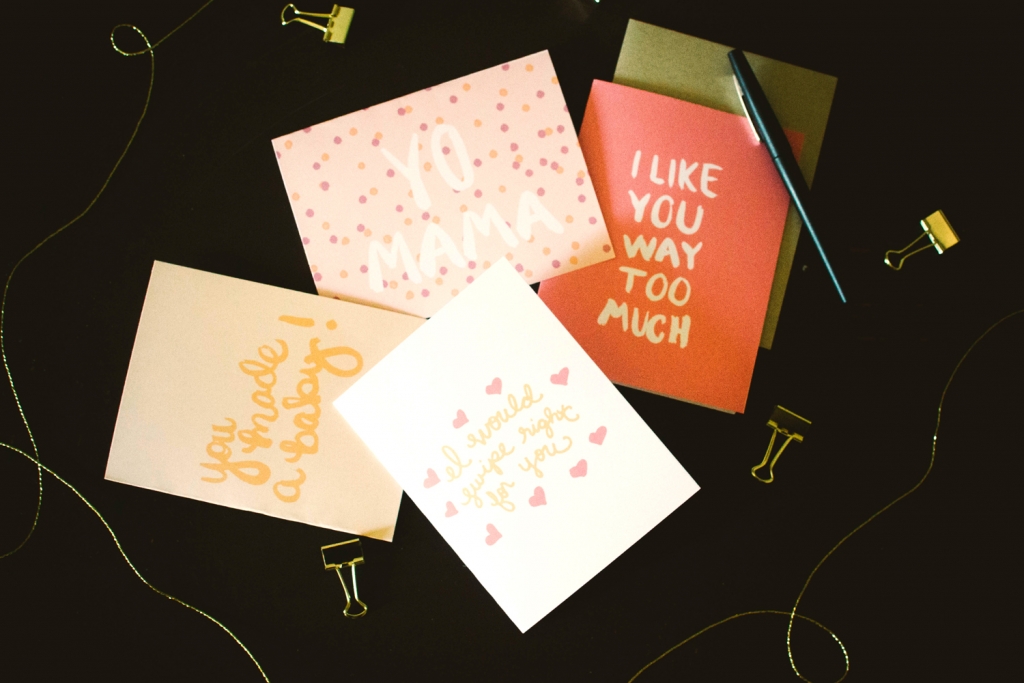 I'm so excited to announce the launch of the Studio 404 Paper Spring 2016 Line. I talked about the background of the launch today on the newsletter and won't go into many details here but testing a new style was very important to me. I really wanted to push myself creatively with this project and really make the shop a place to focus on things that really mean something to me.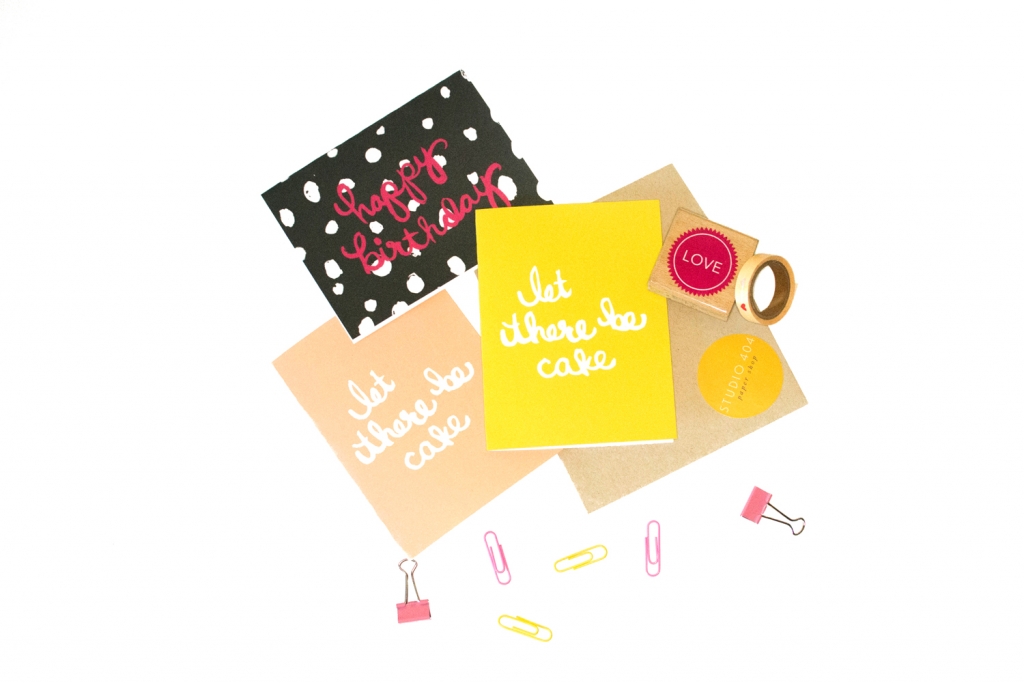 Some of the styles were heavily influenced by my love of other designers, especially early 200s Betsey Johnson which you can see in the Happy Birthday cards. I wanted to focus on bright colors as well as muted ones which are polar opposites. I've also admired the work of fellow designers like Amanda Jane Jones and Belinda Love Lee who I have been in awe of for years.
I wanted to focus on inspiring phrases and textures which is why I mostly abandoned my brush pens for more of actual paintbrushes. Handlettering is dear to me and while I have used typefaces on some of the products in the past, I want to focus on making the best usage of my own style. I love that in today's Heart + Hustle episode, Charisma made mention that while the line is very different, is still my style.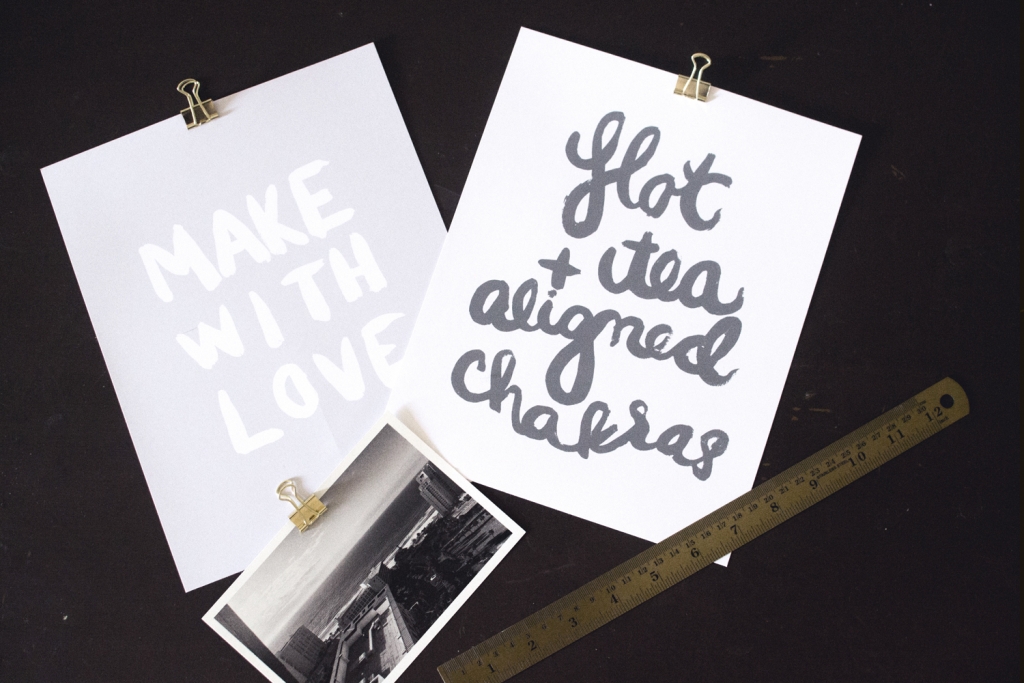 I'm very much looking forward to sharing more artists who are aligning with my vision in this space. I think my writing has evolved quite a bit this year in terms of business-thinking and sharing the most in-depth information I can as possible. I hope you enjoy the line as much as I do and continue to stay here for updates on some new products coming next week.