I am SO happy it's Friday. I've gotten accustomed to handing out business cards, narrowed down some things for the shop, I'm slowly adding things to my portfolio, and I've spent time creating with my hands which has been wonderful. This weekend I hope to finalize some of the product lines and get some fall decor in the house. It's been way too long since I've done any decorating. I'm also debating dedicating some time for writing since it's been too long since I've done that. On another note, thank you all so much for all of your feedback on supporting other bloggers yesterday. It was great to hear that I'm not alone in my love for others which is why Links I Love is so important to me every week. Never feel like you can't suggest Blogging 101 topics. I'm dedicated to discussing what you're interested in. Let's get to the fun stuff!

A lot of you commented on last week's October type by Danielle Evans so after seeing her collaboration with Target, I knew I had to share it here this week. You just can't go wrong combining food with great type. Danielle is so inspirational.
---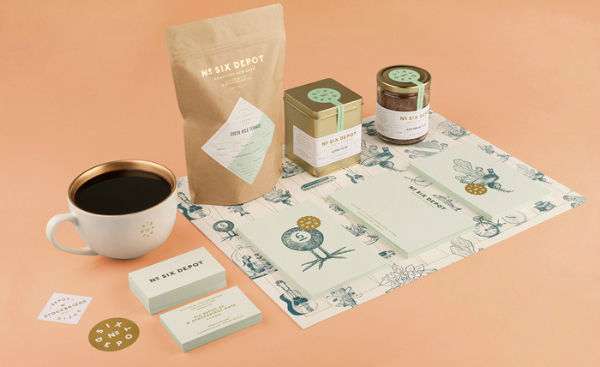 The packaging and branding for Nº Six Depot has been sweeping Pinterest and for good reason. Branding well done! You know how much I'm a fan of vintage scientific illustrations so I'm still enjoying this trend. I like the colors on this project because they're not used as often. All around, it's a great project and the staging for the project is fantastic.
---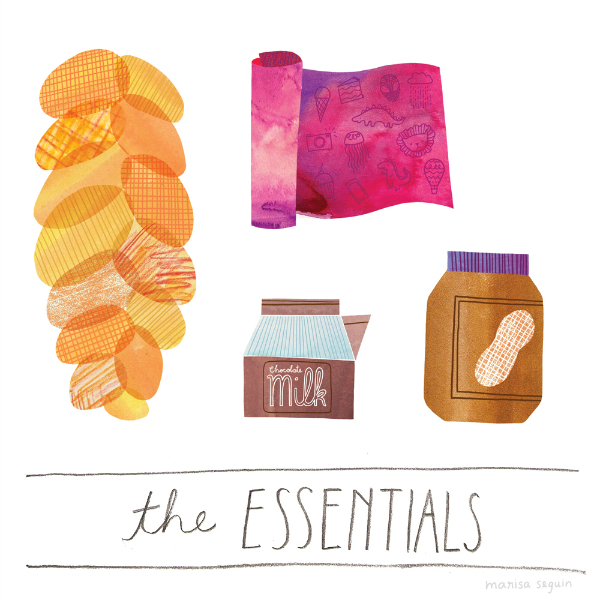 I've shared Marisa Seguin's work here before but today I'm showcasing her fun new project, The Essentials. Born from illustrating items from one of her friend's shopping trips, Marisa now takes submissions from others to illustrate what their essentials are from their grocery trips. We've all been to the grocery store after a craving that resulted with us in the 10 items of less checkout line. The Essentials Project is a fun way to see what others love to buy and also to showcase Marisa's amazing illustration skills.
---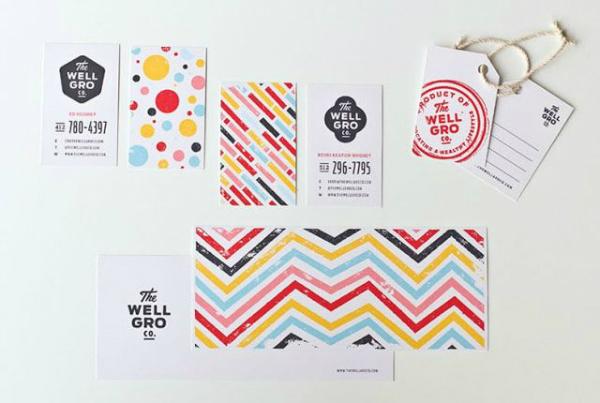 Who doesn't love a colorful branding project? The Well Gro Co is a lovely company which provides healthy food choices for children. I'm all ready to sign up and I'm 23. After working with an early childhood development center, I've been very aware of designing for children. Bright colors and fun patterns are a must.
---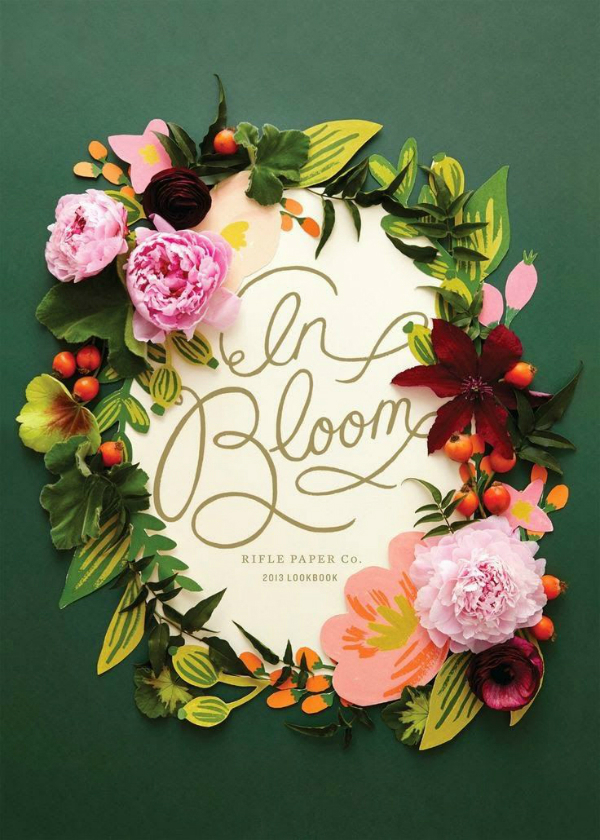 Rifle Paper Co always has a special place in my heart. It's proof that a stationery company become an international sensation just from a small space in Winter Park. This year's 2013 Lookbook was released this week and I loved the styling of the products with gorgeous floral arrangements.  Maybe there's hope for me even in Orlando.
---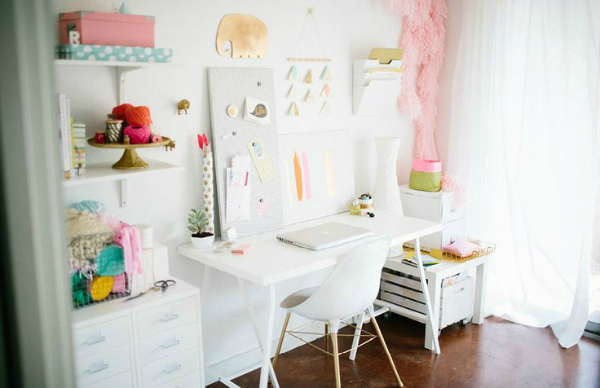 The EveryGirl shared the beautiful townhouse of blogger Ashley Rose this week. While I've been adverse to having a white office space since the beginning of time, I really love the versatility of being able to add random splashes of color. Of course, that's hard to do when you have a pink bookshelf.
---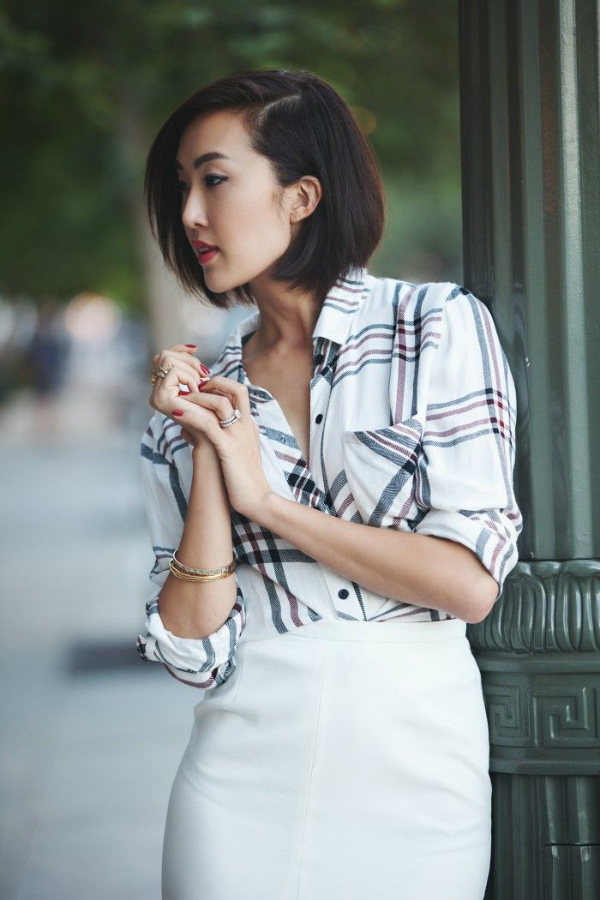 I don't really follow too many fashion bloggers which is why I'm late to display my admiration for Chriselle of The Chriselle Factor. As her style is extremely polished and neat, I love that every post is like getting a tiny Vogue editorial in my Feedly.
---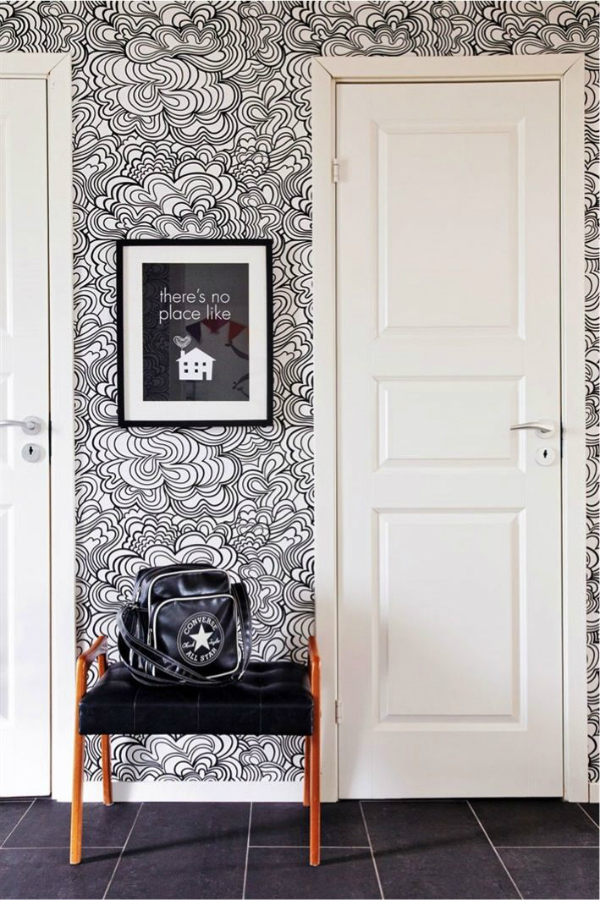 In another world, I don't live in Florida where the humidity is awful and most walls are textured. So in whatever world I live in, I'll be able to have a stylish black and white entryway with fun wallpaper to greet me every day. A girl can dream.
---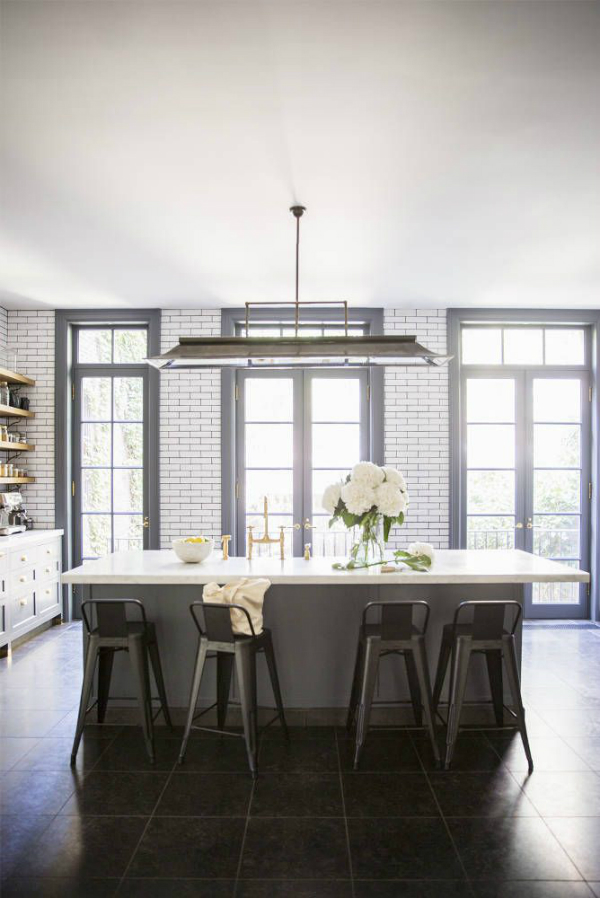 This kitchen is a perfect mix of industrial and chic. The french doors, the tiled floor, the gorgeous counter tops, and gold fixtures are inviting me to come in and live for a while. I'm allowed to dream about two interiors in one post, right?
---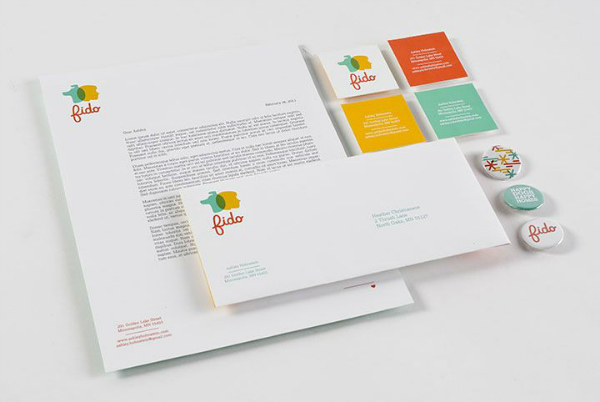 Upon stumbling across the portfolio of Ashley Hohnstein this week, I felt I had to share the branding work she did for Fido. Fido is a wonderful service that helps assist families in finding the perfect dog to join their family. I really love the colors, silhouettes, and type used in this project. Be sure to see more of Ashley's work on her portfolio.
---
This week has been wonderful and I cannot thank you again for all of your support and thoughts you share on each article. Also, be sure to subscribe to the newsletter to receive updates, promotions, and news about the shop. If you ignore me during the week, be sure to stop by on Tuesday for a very fun feature with some thoughts from two very lovely ladies. Have a great weekend!