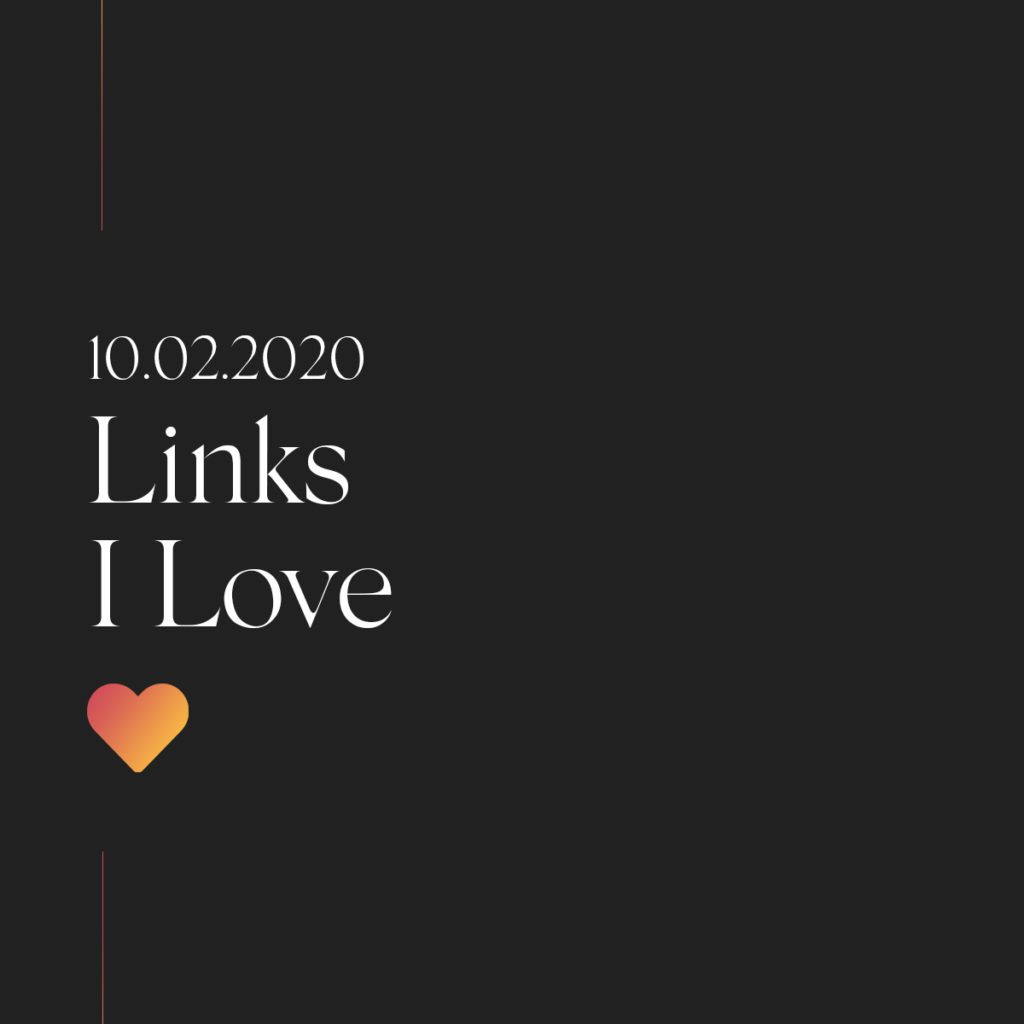 If you are new here, Links I Love is my Friday wrap-up series. I am online and reading so much content so I wanted to use this to share with my friends without having to blow up their inboxes (Yes, this blog is that old.) Every Friday, that I can, I'll try to share some things I've seen on the internet that are interesting (in my humble opinion).
♥ My talented friend Melissa released an amazing new to-do list Instagram filter. You can get it on your stories by visiting her profile (in the app!), and selecting the filter icon. (It's the icon we normies don't have.)
♥ Speaking of friends, my friend and podcast co-producer Charisma has just released her fall collection of candles at Kismet + Charisma. I cannot wait to get the pumpkin king candle in my house ASAP.
♥ It's been my very first Grace Hopper Celebration and I cannot rave enough about how amazing this conference has been. There are so many sessions and tons to enjoy.
♥ Sherell Dorsey has released the Clark Street Project podcast which is a narrative look at the evolution of black business and entrepreneurship.
♥ I have been making these mini cinnamon sugar pretzels from Mike Bakes NYC for the past two weeks and they're so great. It's an easy recipe to follow for someone who has never made pretzels ever in her entire life.
♥ Little Occasion is the cutest small shop of clothes for the littles. I love button-downs on tiny kids. They're so ridiculous and it's fantastic.
Around the Studio
♥ I talked to Andrea Flores of Drea Flow on this week's Artist Showcase and I was not disappointed.
♥ We shared ALL of the things we're doing for content for our businesses and our clients in 2020.
♥ I'm currently getting the 2020 Holiday Gift Guide ready to go. If you have small businesses you're wanting to recommend, please comment below!
♥ The holiday catalog is going out NEXT WEEK to newsletter subscribers only so you need to subscribe below so you don't miss out.
Subscribe to Our Newsletter
Sign up below for 15% off your first order, blog updates, sneak-peek product previews, free wallpapers, and information get you ready for what's to come.