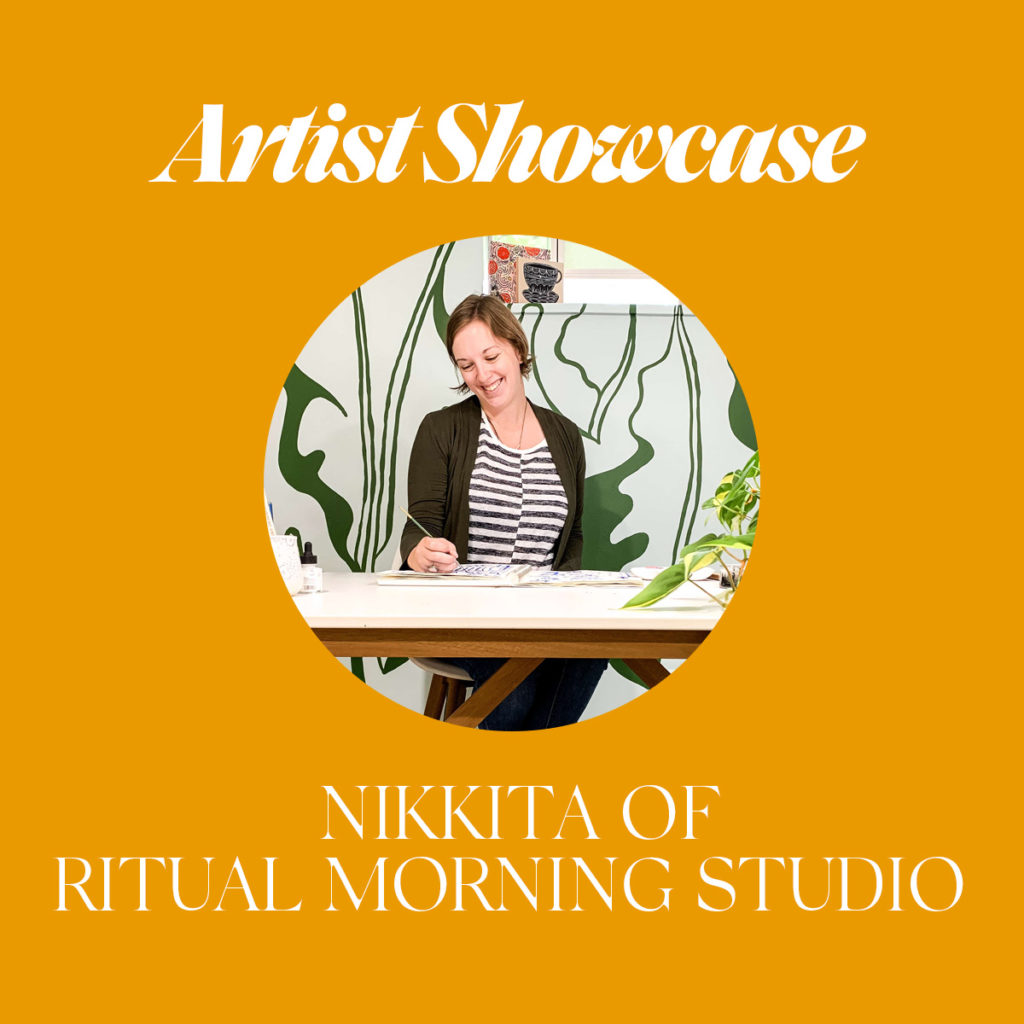 Hey friends! We are continuing with the Artist Showcase series after five years of hiatus. I'm thrilled to restart this series to interview and showcase amazing creatives that I've found influential for me and are willing to share information about themselves. It's 2020 and I enjoy having a space to showcase creatives without having to do so many things or even pay to be featured. It's a bit of the old-school blog vibes that I miss.
Today's guest is someone who I've been following in the blog world from way back when. She has been so inspiring to me, personally, and I'm grateful to have been following her journey via Instagram. She's grown so much creatively since I stumbled upon her blog and she is so supportive of other creatives.
Nikkita Cohoon is an artist who designs holistic brand identities for business owners with big vision to help them convey their value with clarity and build trust with their people. She also designs patterns, art, products, and planners to help you find the ritual in the everyday and make the everyday a ritual.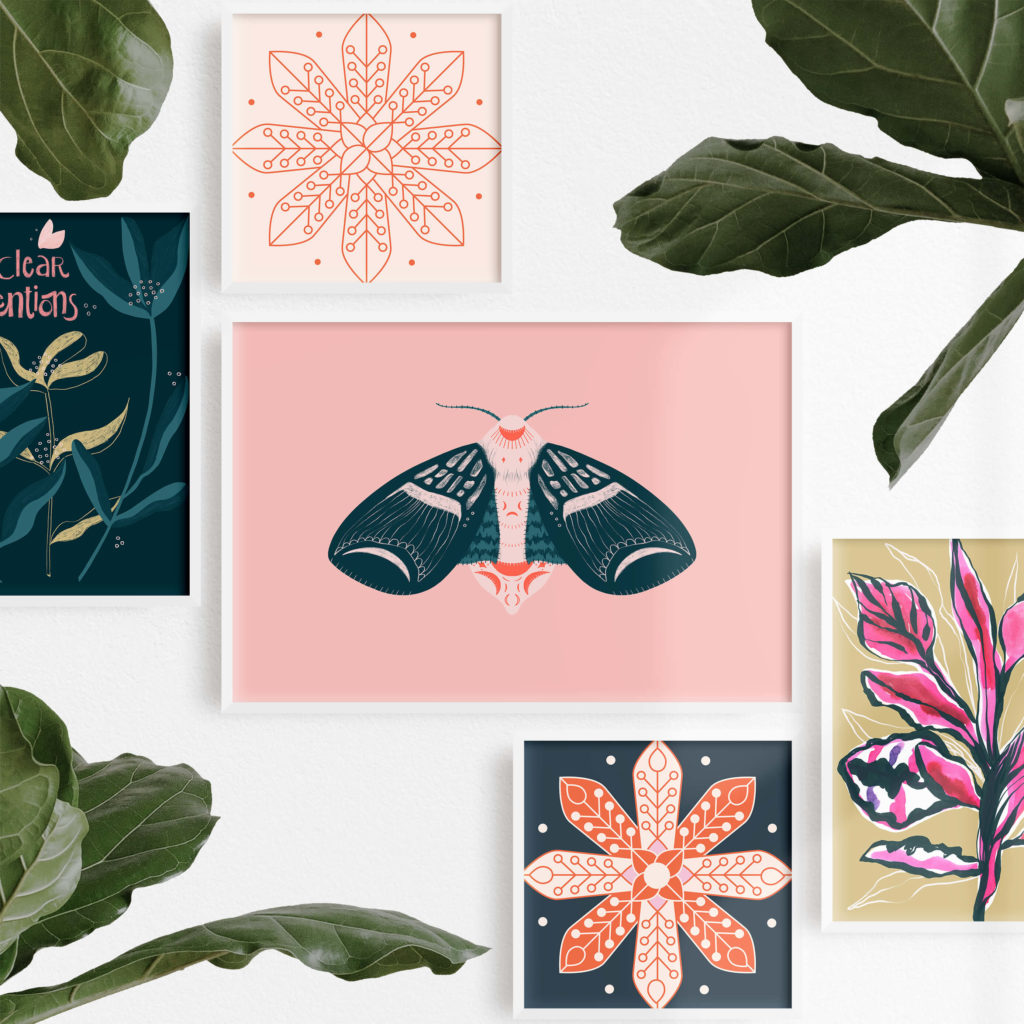 What are your favorite ways to create? 
For branding, I work mostly digitally, but I always start in my sketchbook because I love working by hand. I love trying a variety of techniques including printmaking, playing in Procreate, painting on ceramics, and working with ink.
After getting my MFA in poetry, I started work as a communications director for a non-profit management company. My writer friends often needed posters for readings, banners for their blogs or websites, and different promotional materials, and I also started designing books for a few poetry presses. I realized I loved helping creative professionals and businesses translate their vision into holistic design, so branding was the natural combination of those things. I started creating patterns for some of my clients and fell in love with surface design as well.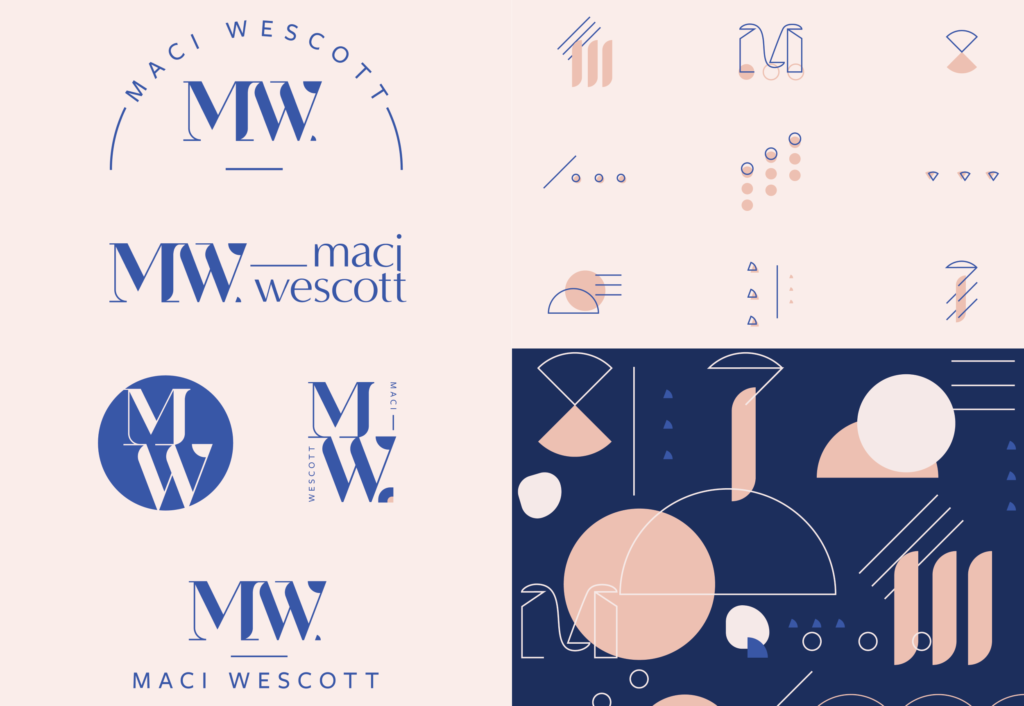 Where do you often find inspiration?
I take a lot of walks and am always snapping pictures of different elements of nature that I encounter, or even collecting specimens. I'm inspired by architecture and the geometry found everywhere you look. I love the bold graphic appeal of vintage paperbacks, and I used to collect lots of collage material and inspiration from a book repository in grad school. I've always loved patterns found on textiles, wallpapers, and inside book covers. Really I'm just always filing away visual information!
How do you find a balance between your service-based offerings and your retail business?
My clients are always a high priority for me, and I truly gain inspiration from the collaborative process of creating a brand identity. But I also find it necessary to follow my own creative curiosity, and I love seeing things I create on tangible objects that can enter people's homes and give them a moment of joy, pause, or reflection. I find with each season the different things I do ebb and flow, so I can focus on what is most needed at the time.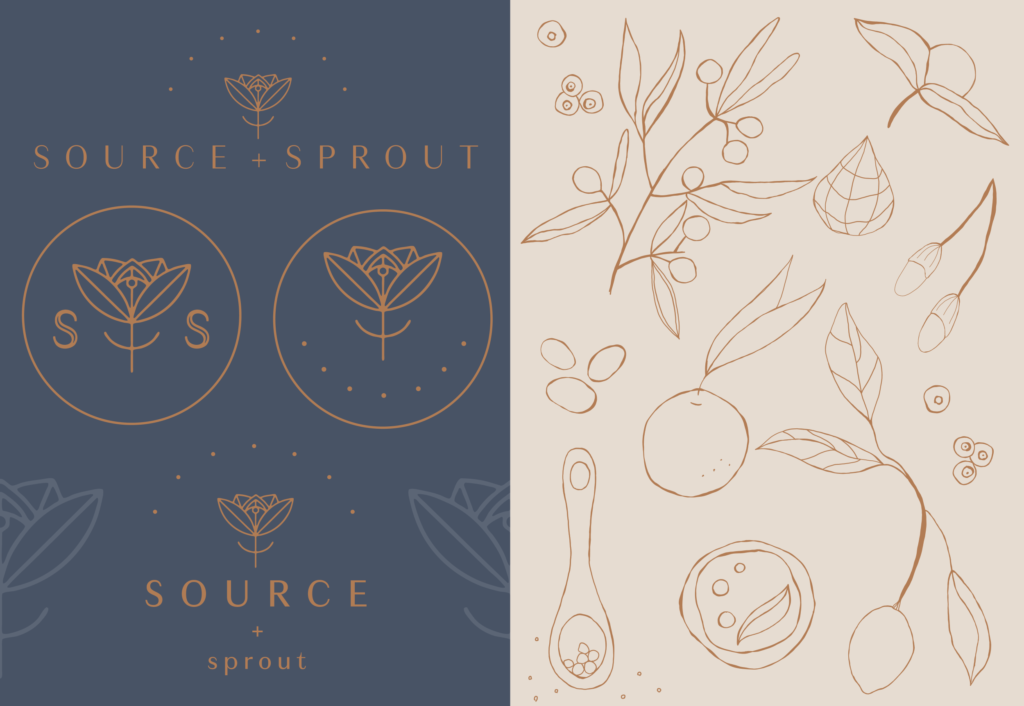 How do you find your voice among all of the design trends?
While I'm aware of some trends because I'm part of the design community and love seeing what my friends are doing, my design work is always informed first and foremost by my clients themselves. We spend a lot of time in the discovery phase developing a strategy that considers who will actually be seeing the designs, how they will interact with it, what they'll be attracted to, the impression the design might make. Those are the driving factors for choices like color, type, and the design itself. For branding especially, we're trying to create designs that will hold up as time passes, and grow with the business. So I'm using my voice to express that, rather than speak to a trend.
What has been your biggest challenge as a creative?
I'm a very creatively curious person, and for the most part this serves me well. But I don't have time to do all my ideas justice (at least at one time), so my biggest challenge is focus and what to give time to when.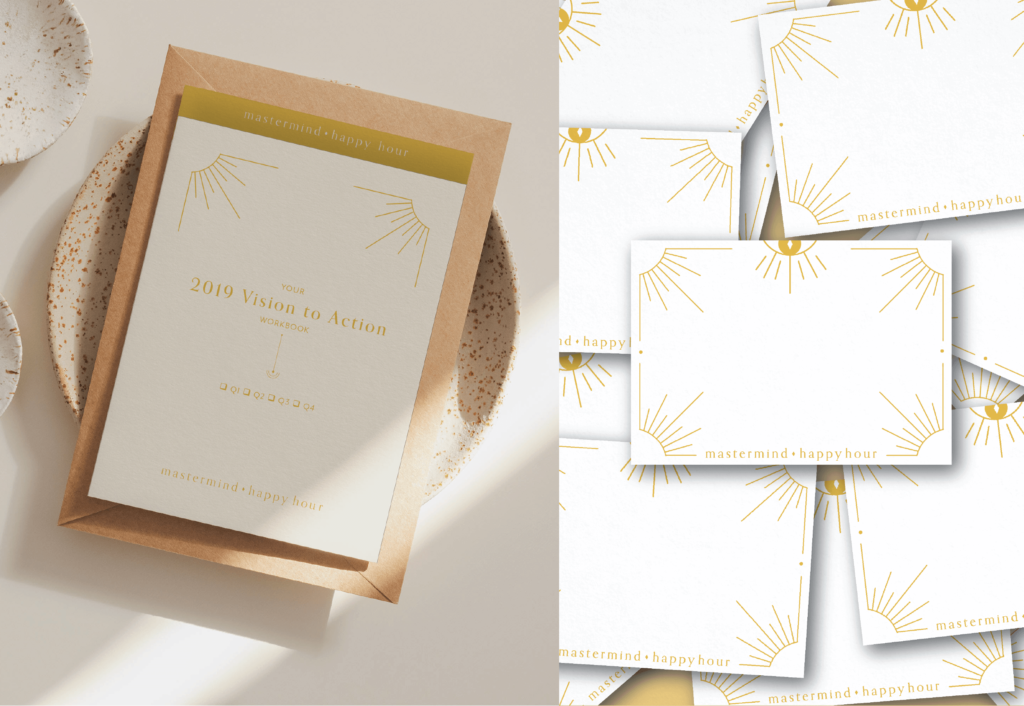 What advice would you give other creatives who are thinking about opening their own business?
First, is it something you truly want for yourself, and do you have something to offer that people need or want? Sometimes people see a person creating, doing, or making something unique and tell that person they should start a business. So I want to say first it's great to do something just for the JOY of it and it doesn't have to be a business because someone told you it could be.
But there are also people who just have that entrepreneurial bug and they will feel that calling regardless of what those around them say. For those people I would say make sure you're ready to wear all the hats, because early days of running your business especially you'll be spending just as much time on accounting, administration, client/customer management, and logistics of running a business as you will with the creative component (and sometimes more). Make sure you take a lot of notes on what's working and what isn't, track your time so you have a realistic picture of how you're spending it, and set up systems to help automate what you can.