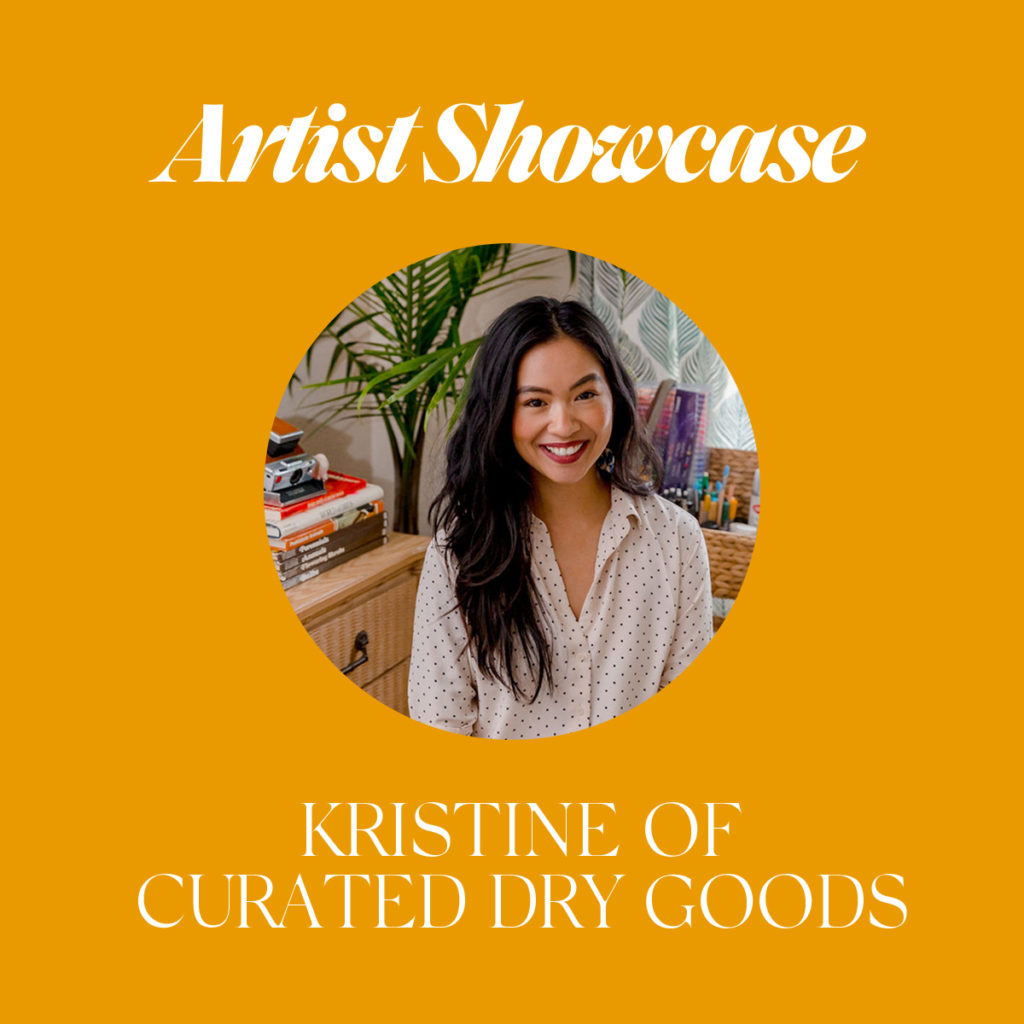 Hey friends! We are back with the Artist Showcase series after five years of hiatus. I'm thrilled to restart this series to interview and showcase amazing creatives that I've found influential for me and are willing to share information about themselves. It's 2020 and I enjoy having a space to showcase creatives without having to do so many things or even pay to be featured. It's a bit of the old-school blog vibes that I miss.
Today's guest is hyper-local as another Osceola County resident. I was thrilled to find Kristine's Instagram and have really enjoyed following her journey as an artist. She's very transparent with her process, how she creates her work, and she's undoubtedly talented.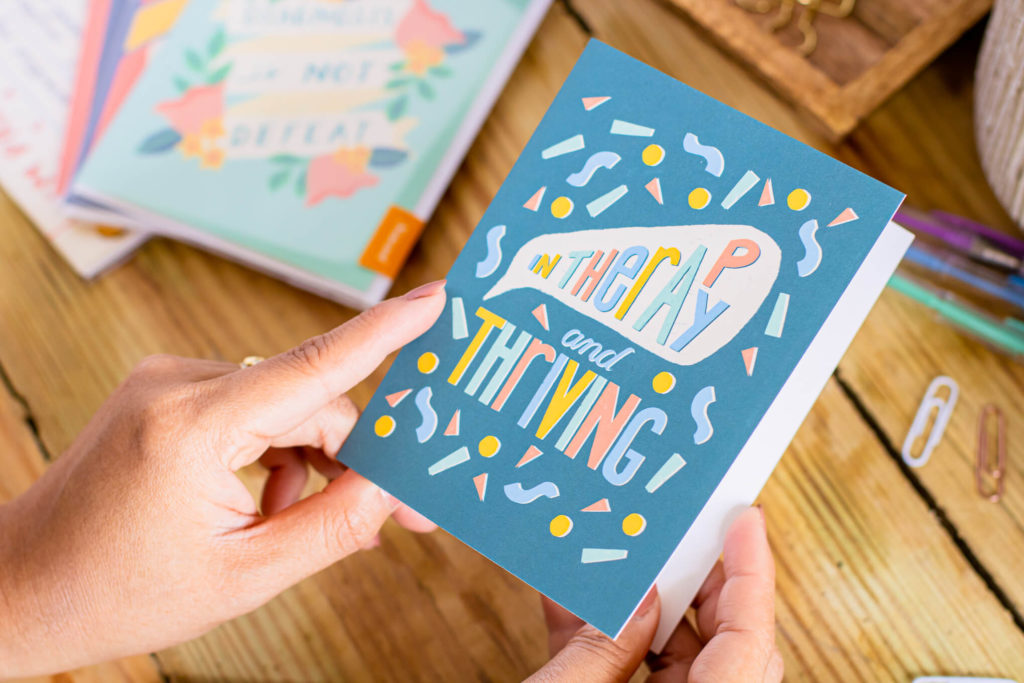 What are your favorite ways to create?
I started with gouache and acrylic paints but have really loved learning digital illustration. I am mostly using my iPad and Procreate to do it.
I wanted something that could grow with my brand. I have big dreams to put my art on lots of different products and didn't want to limit my brand to just paper products. So, I chose Curated because I make art and Dry Goods for all the future products I'll put that art on.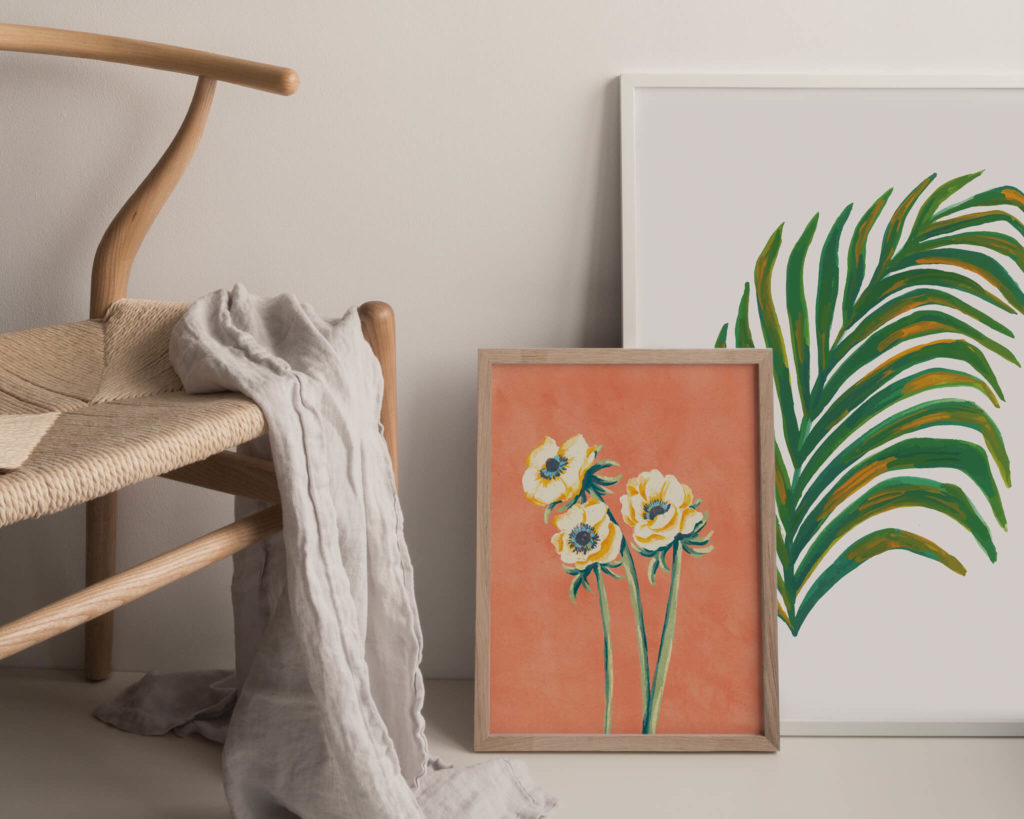 Where do you often find inspiration?
Gardens! My mom has always been a gardener of exotic fruits, plants, and flowers. I grew up surrounded by nature. So I love to visit botanical gardens and her home garden to find inspiration when I need it.
Four years ago, I was Baker Acted for suicidal ideation and was diagnosed with Bipolar Disorder. At the time, my friends and family didn't know what to say to support me. They loved me and stood by me, but no one knew how to talk about it – I didn't either.
So I created mental health greeting cards to make those conversations easier for people who have experienced the same thing themselves or with their loved ones. It's so important to have a support system because caring for your mental health is challenging sometimes. We need our loved ones to say "You're doing great, I'm really proud of you."
Going to therapy, taking medication, and making art have been life-saving for me. Giving to organizations like MHACF, who make finding treatment possible for everyone, is the least I can do to pay it forward.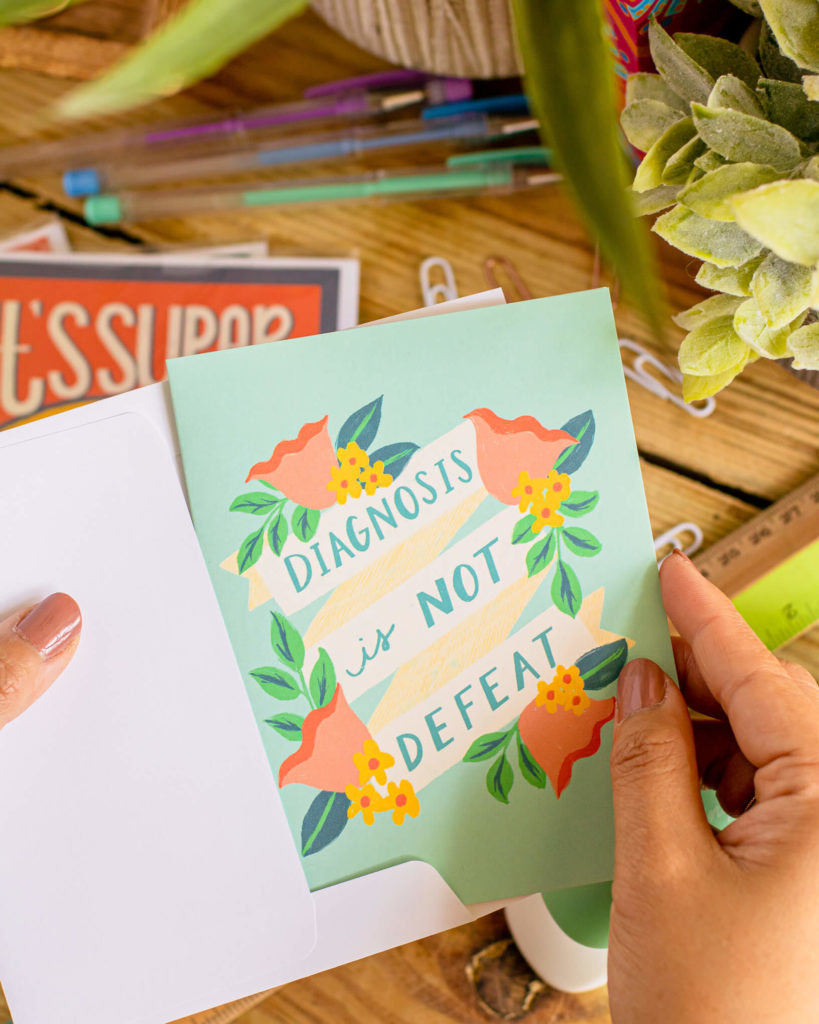 How do you have a voice among all of the design trends?
I thought about this a lot when I first started and to any artist who is struggling with their style or voice – it will come with time. I'm doing a challenge where I'm only posting old artwork on Instagram for 30 days. I'm surprised to see each of them together creating a cohesive look when I thought I didn't have a voice or style at the time I made them. So, every artist has it even if they don't know it! Keep honing it.
What has been your biggest challenge as a creative?
Comparison and perfection! Hands down. I have to remind myself often to create imperfect things just for fun because it makes me happy.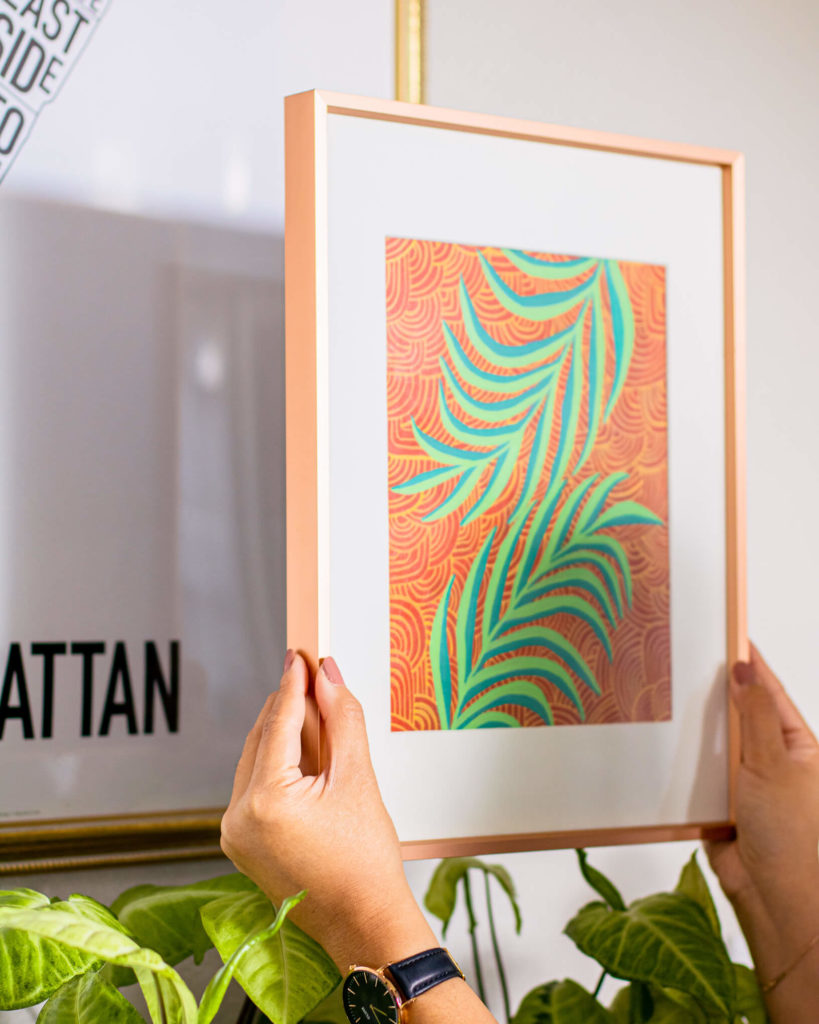 What advice would you give other creatives who are thinking about opening their own business?
Do something you really love and find a way to pay it forward.
Connect with Kristine: Shop |Facebook | Instagram | Twitter | YouTube