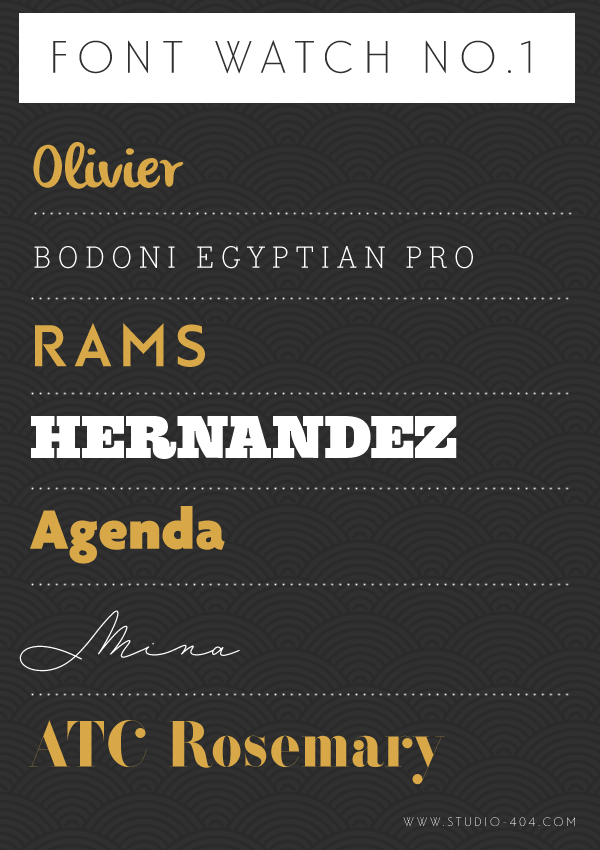 I talk about fonts a lot, and I occasionally share the ones that I'm admiring, but I've never done an actual list of multiple fonts I've been admiring or using lately. So today I'm happy to introduce you to my new Font Watch series, where once in a while, I'll gather up my favorite fonts and list them out for you. I know, in advance, that purchasing fonts can get pricey, especially with super font families but remember Christmas is around the corner. There's nothing wrong with putting fonts on your wishlist. 😛 I hope you'll like them as much as I do!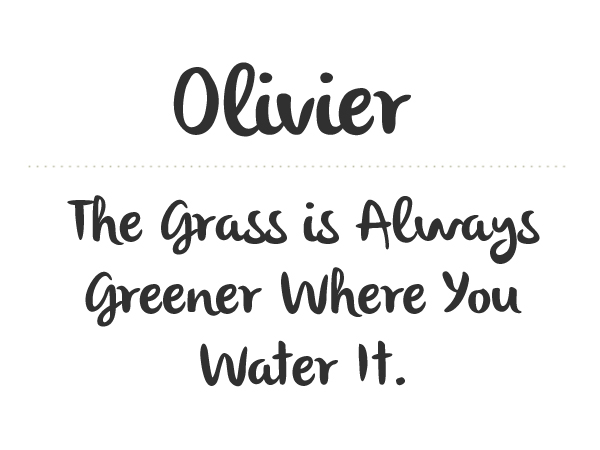 Olivier is a fantastic font based on black ink hand lettering by type designer Ursula Hitz. Released in March, Olivier has been on my list due to my love of hand lettering. While I've been enjoying brush lettering myself, it's great to have a quick digital alternative.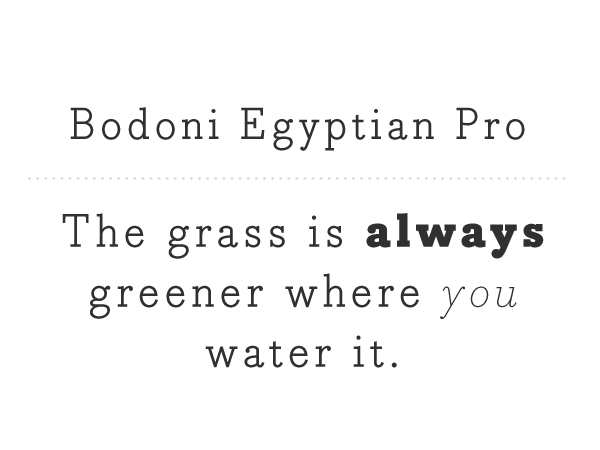 As my love for Archer has been evident for quite some time, I've been looking for an alternative and Bodoni Egyptian Pro was perfect. Designed in 2010 by Toronto-based Nick Shinn, it's a shame that I didn't come across this years ago. I live for the italics in this font family.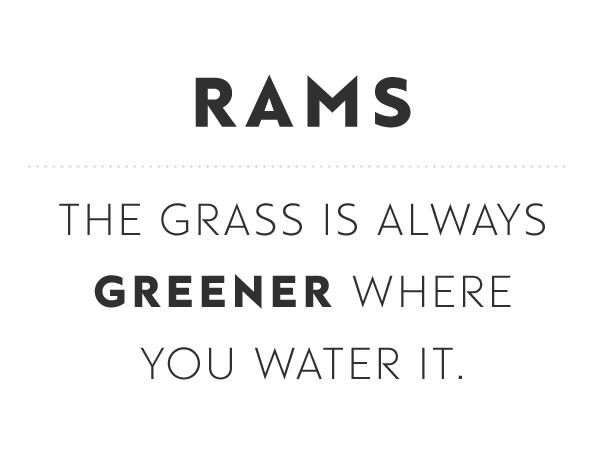 After seeing the font details of Rams on Behance, I knew I needed it. Released in April by Ramiz Guseynov, Rams is a bit edgier than my normal sans serif favorites which is why I love it.  It's sharp, clean, and the R is fantastic.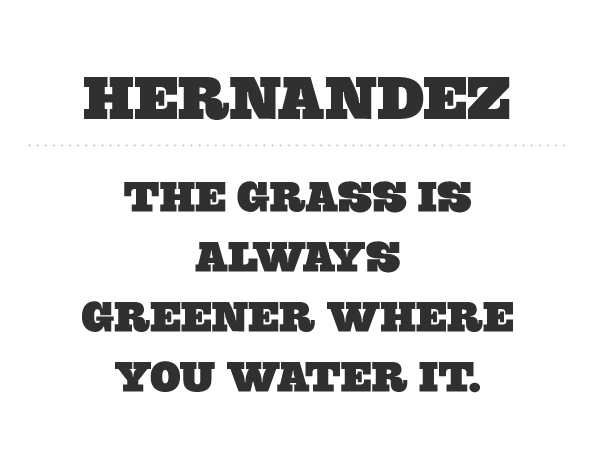 As you can see, Hernandez is best in its display form but when it's good, it's great. There's no secret when it comes to Sudtipos and their many fantastic font choices including Buffet Script. Hernandez was also released in 2010 and I remembered thinking nothing of it at the time. Three years later, I can't find enough projects to use this on and it looks fantastic printed.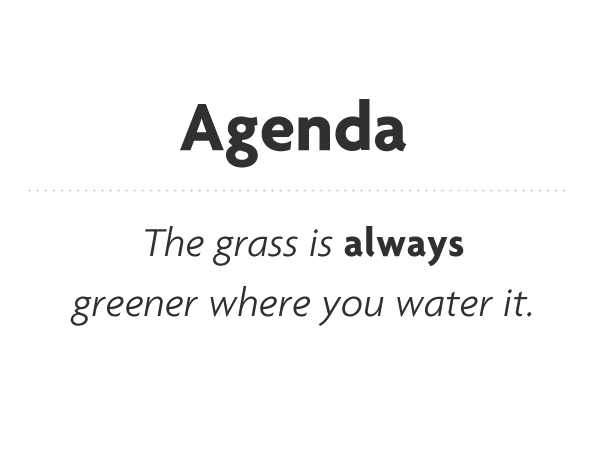 Described as a high-style alternative to the Swiss sans, Agenda is one of those super font families you just need without questioning why. The entire family is a little expensive but look at those letters. Is there any excuse? Agenda was probably best recognized in the old Envato branding but I can't say I don't blame them for the upgrade.  Avenir Next Rounded is an excellent choice currently on my wishlist as well.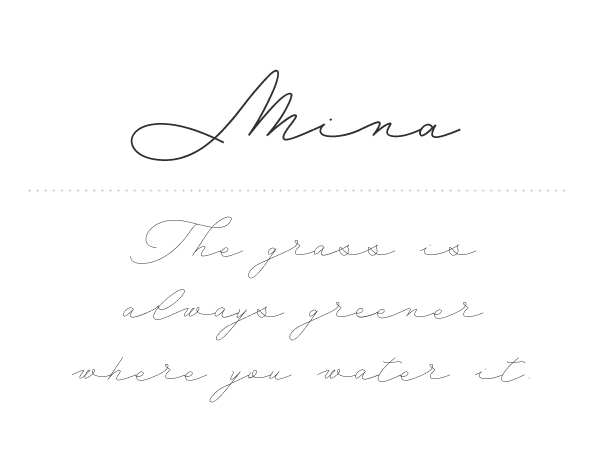 I have a major type-crush on Giuseppe Salerno which I wasn't surprised to fall in love with Mina when I saw it. A font family of 15 scripts, Mina is rightfully priced on the high end but rightfully so. You guys know how much I like my scripts to have great curves.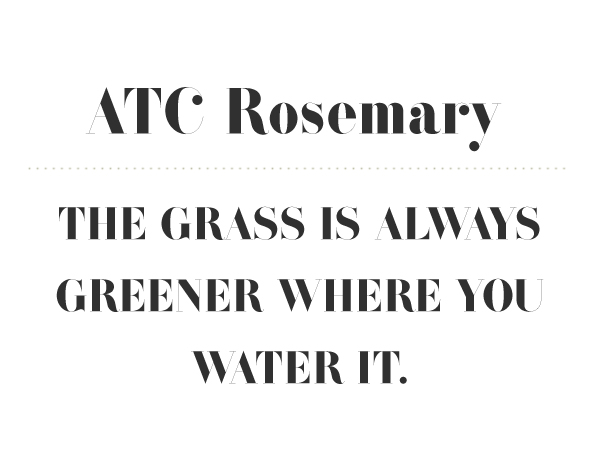 ATC Rosemary is one of the debut fonts by new name-your-price type foundry, Avondale Type Company. I love this typeface because it taught me that didone was a word and I love hairlines so much. I haven't found a good, cheap, didone font in a while so ATC Rosemary is perfect. You won't regret the download. Plus the guys at ATC rock!
Olivier / Bodoni Egyptian Pro / Rams / Hernandez / Agenda / Mina / ATC Rosemary
Do you have any favorite font recommendations?