Happy Monday! Today is the third entry in the Creative Couples series, which has easily grown to be one of my favorite things to share here. Yesterday, I celebrated my fourth wedding anniversary (eight years total) with my husband and to semi-celebrate here, I decided to showcase ourselves. Like Adam & Allie, we co-own a branding strategy studio which we've worked on for years. I've actually started to share my work from some of our previous projects in my slowly growing portfolio. So I blabbed a little too much and I want to get the interview on the way. Let's get started.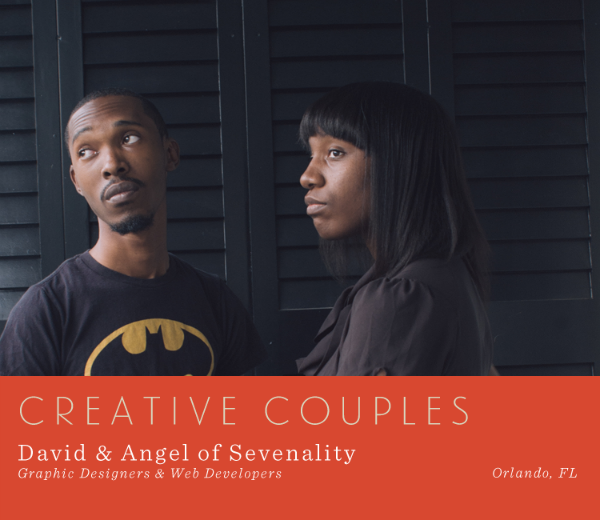 What makes you a creative couple?
David: Everything! More specifically speaking, we're a unique mixture of design and development. In the early days it was our passion for design that brought us together. Along the course of time, my passion evolved into becoming a web development super hero. With this unique mix, it has introduced us to many amazing people and a renewed vigor for being able to accomplish various projects together.
Angel: We're both designers, developers, and writers. I specialize in print and identity design. David specializes in UI/UX design, front-end development, and brand development.
How does your relationship inspire you creatively?
David: Quite simply, it opens my mind to ideas that I may never have come across on my own. The complete unpredictable factor of being a creative couple keeps things exciting.
Angel: As business partners, it's important to work to together to for the sake of the business so sometimes I think this questions seems like a no-brainer for couples who work together. However, our relationship inspires me because it's what got me into design. I've always had a love for art, drawing, and writing but my love for design came from this relationship. So I'm always seeking to grow, learn, and develop my skills because I'm always inspired by what we can create together.
Do you think being creatives makes it easier to understand each other?
David: Being a creative, that view point of life is like a device that can translate and sync people on many different wavelengths. Having such an immense level of creativity between us allows for a much easier method of understand where the other is coming from.
Angel: Yes, definitely! I don't think I can have a conversation on my love for slab-serifs with anyone else who "gets it." It's not that I can't talk about things with other designers but due to how we've developed our skill set together, he definitely understand why I do what I do. We're consistently looking at branding, advertising, and type everywhere we go. We can't help it! It's slightly obnoxious to be friends with us but then our friends will go out with us and say "Oh no, this logo is awful." It starts to rub off on people.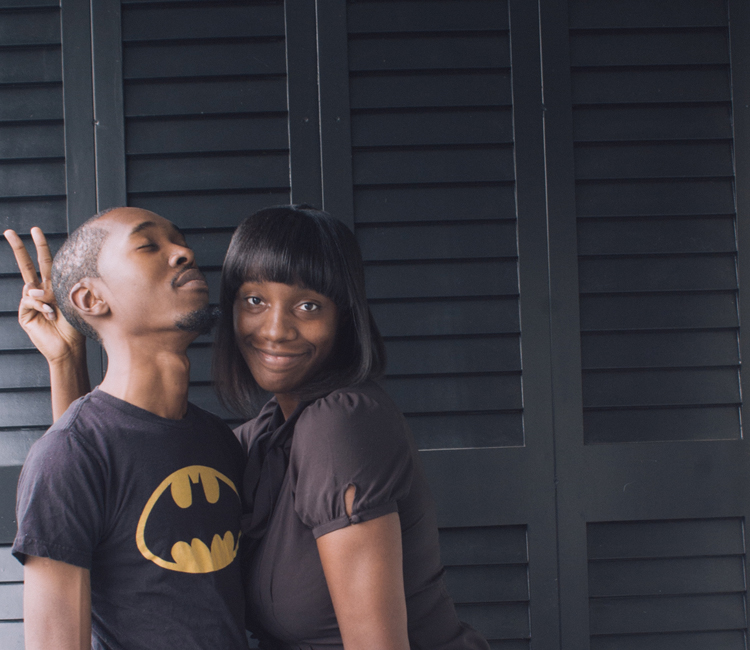 How are your creative styles different?
David: I'm more color, and shape focused. Also a big fan of blues and yellows.
Angel: I'm very, very type-oriented. In the beginning, I was very meticulous about color selection. So now, as design has sort of evolved and you can get away with putting white text on a hard-to-read background, I've put a lot of time into type over the past few years. Not just fonts, but studying the processes behind creating letters, and absorbing way too much information about type and lettering. I think I'm also very structural and organized because that's my nature, which probably makes me a bad creative.
I feel like David is more flow-oriented. He goes with the flow but he still very calculated. It's what makes him an amazing developer and just the skill set he's picked up in the past 12 months is incredible. He's writing in Ruby and I'm just like, Git 101 please and thank you.
Having such an immense level of creativity between us allows for a much easier method of understand where the other is coming from.  – David of Sevenality
What is one trait you admire in your significant other?
David: Her warm spirit. Regardless of the person, everyone is treated fairly and equally. A modern day Wonder Woman, who keeps surprising me daily.
Angel: I touched on this above, but I admire his tenacity. He's very, very good at what he does. If he doesn't understand something, he's going to learn it. I think that's what makes people really appreciate us being self-taught is that we are just good at what we do. If we aren't, we will be eventually because we will put in the work. David puts in the work and it pays off. The projects he's contributed to are nationally recognized and I'm proud of him. He deserves it because he works hard for it.
How does your environment affect your ability to create?
David: I pull a lot of my creativity from my environment, if for some reason I'm trapped in an office too long, I'll grab the laptop and work outside. The calmness of nature in the early mornings and evenings allows me to escape any stress and enter a flow of productivity.
Angel: I'm organized but I need to be surrounded by inspiration. My office is sort of a mess right now so I don't work in it. I like creating in long periods of time where I just create and I need a clear space to do it.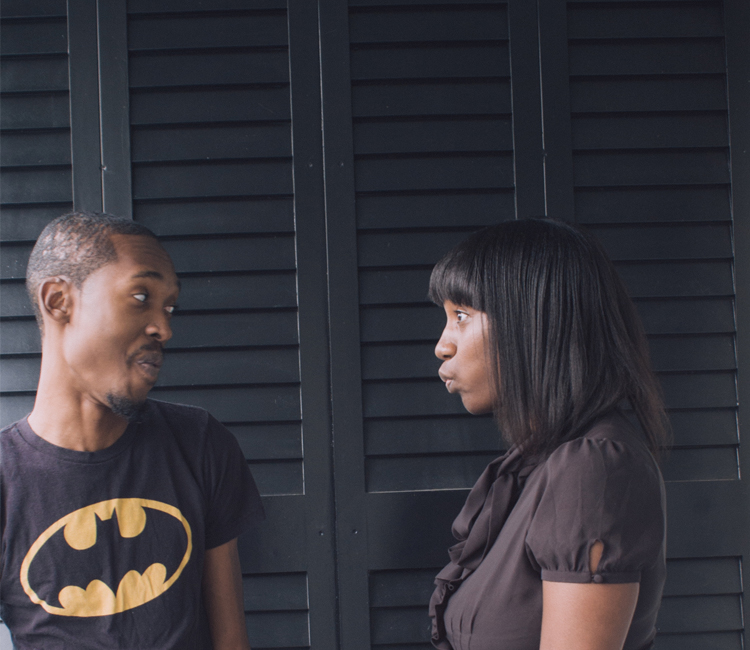 What is your dream project?
David: To create a unique creative incubator for individuals that will allow their creative juices and passions to flow. Ultimately leading to better communities and people.
Angel: My dream project is to brand a coffee shop. I know it's a small project but that's what I want to do. If you're starting a coffee shop, call me.
Seriously, I'd like to teach what I've learned. I'd love to do a conference or a small group and just be realistic. I think sometimes the conferences are a little too optimistic. There's just a lot of "You can do it if you try!" The truth is, "You can do it if you work your butt off." It's fun work but seriously, it's hard work.
What advice would you give to other creatives in relationships?
David: Support each other. As creatives, getting stuck in a rut sucks. Especially if you are in one by yourself. Cool thing about being a creative couple is that you aren't alone. So keep the support system strong.
Angel: Don't be angry when your husband wants to use one typeface for three months. Let him have it. Seriously. enjoy each other as much as you can. The great thing about being a creative who is in love with another is that it's never boring. You have plenty to admire, debate about, and enjoy so enjoy that company with the person you love the most.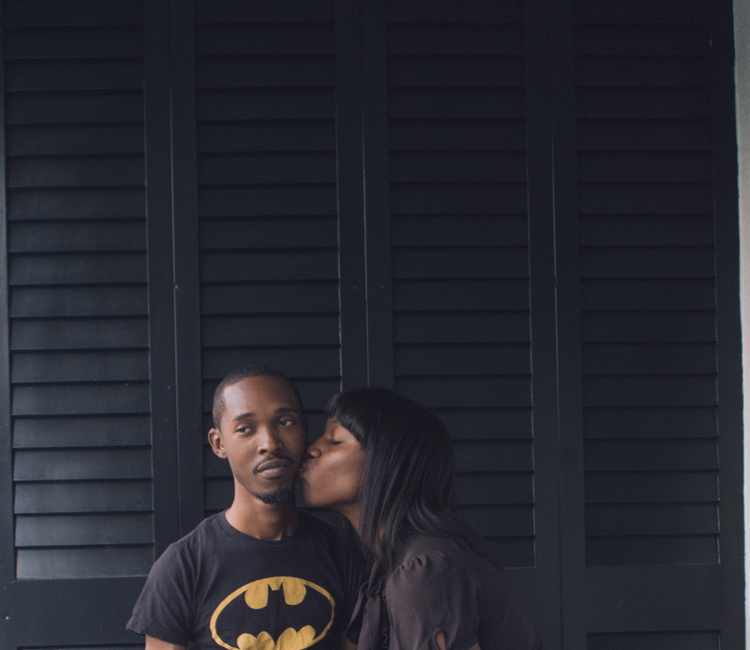 Big big thank you to David for putting up with me on a Sunday and getting this done. We are always available for hire, especially for projects in the upcoming year. We do everything from logo design, print design, web design, and web development. We love working with other creatives so if you have any questions, get in touch! Next month's Creative Couples will feature a very lovely bright young designer and her photographer husband and I'm really excited to have them!
If you think my husband is interesting or insane, you can follow him on Twitter or Instagram.