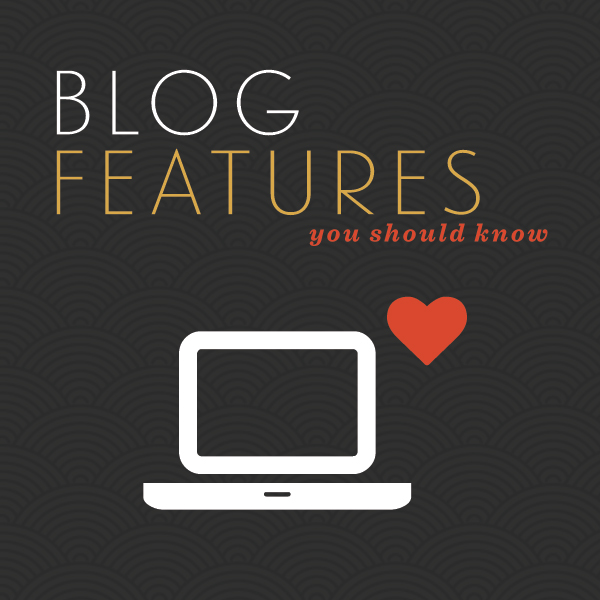 First of all — I want to say thank you! Thank you so much for all of your tweets, emails, likes, and comments yesterday about the new site. I had no idea so many people would be so vocal about liking what we worked on. I'm extremely touched and can't put into words my gratitude but thank you. I cherished each sweet word I received yesterday in my sleep deprived state.  I still have so much work to do with the portfolio and shop but I'm glad you're here. I really cannot say thank you enough.
I know I've said this a lot and only because it's true but I read a lot of blogs. Some time in the very near future, I'll be sharing how that's been beneficial for me over the past seven years but today I wanted to introduce a new potential series sharing some of my favorite blog features from around the web. I've narrowed down today's picks into the top five that have helped me with this move or have been on my radar for quite some time. I know it's not easy to maintain regular blog features and I want to be sure these ladies get the appreciation they deserve. It also doesn't hurt introducing my readers to something new! There's enough blog love to be shared all over the Internet.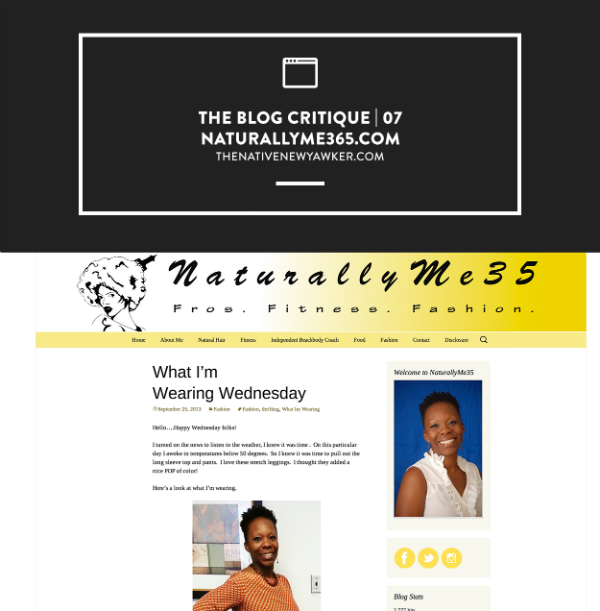 I couldn't imagine how frustrated blogging must be without having any design or development knowledge. You're using complicated platform that operate in several different languages and you just want things to look great. Designer and blogger, Laura of The Native New Yawker, has an amazing series, The Blog Critique. Through The Blog Critique, bloggers can submit their blogs for quick helpful tips and suggestions on what they can do to improve their user interface and user experience.
When I started blogging years ago, several bloggers would critique other blogs but not in a nice or helpful way. Often times, bloggers were bullied into shutting down their blogs because of the mean comments from other bloggers. I enjoy that Laura is offering this column and service to help support fellow bloggers and offer suggestions that are easy to follow. I enjoy the series the most because it also opens the post to suggestions from commenters that the bloggers also find helpful. It's really unique feature that I've enjoyed for the past few months and I suggest you head over and check it out.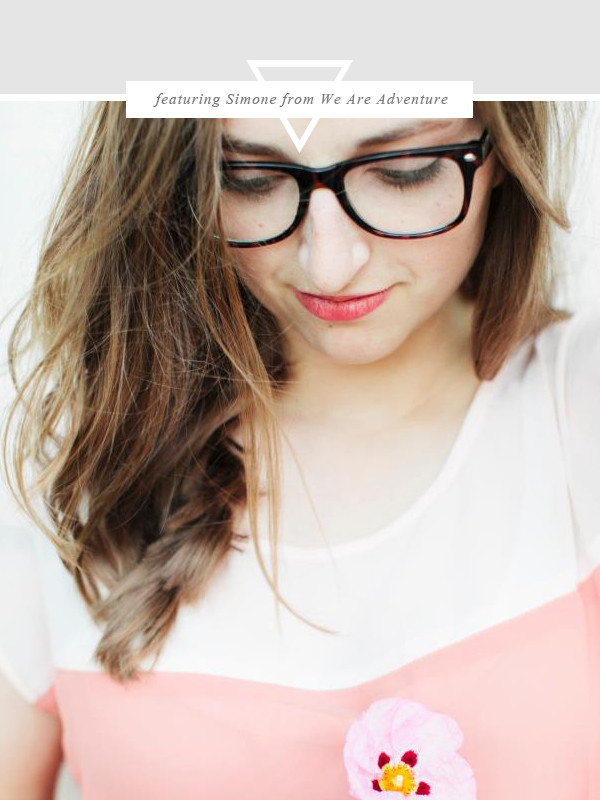 I really enjoy getting to know the stories of bloggers. A quick snapshot into the life and thoughts of a blogger often provides insight that you may have never known from reading a person's blog regularly. Latrina of Of Trees & Hues has one of my favorite interview features—The Creative Collective. The Creative Collective is a short and sweet introduction to the bloggers that Latrina has come to adore. If there's anything I can trust about Latrina, it's her taste in bloggers. Through Of Trees & Hues, I've been introduced to lovely ladies such as Corina, Victoria, and Heather. The Creative Collective has helped me by allowing me to understand the way other bloggers think and how they view blogging in general. It's a great way to stay inspired and get to broaden your blogging horizons.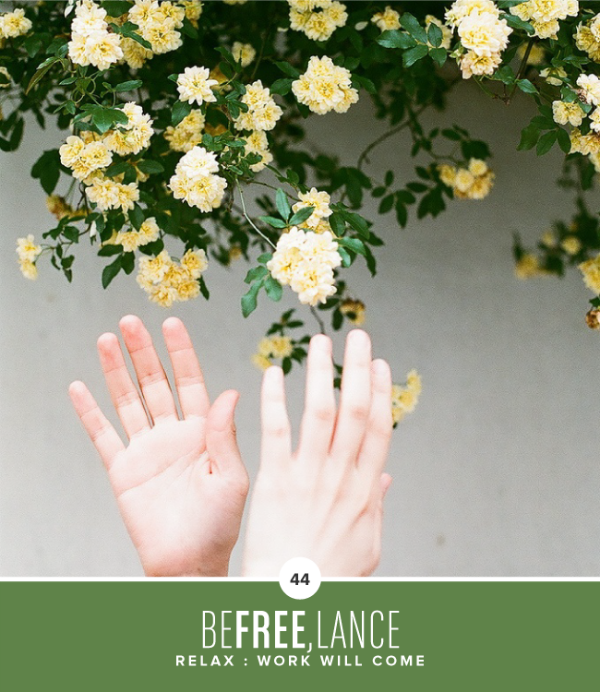 One of the things I've come to enjoy from Breanna Rose's blog over the past year of reading is her focus on her career as a freelance designer. She sticks to what she knows and it's what she's good at it. I have a lot of respect for her as a blogger for being able to keep her focus. Through Be Free, Lance, Breanna openly discusses her processes, triumphs, and issues of being a freelancer. She talks about the hard work, putting in time, and becoming organized. There's just so many great articles in the series which is why Be Free, Lance has made it to this list.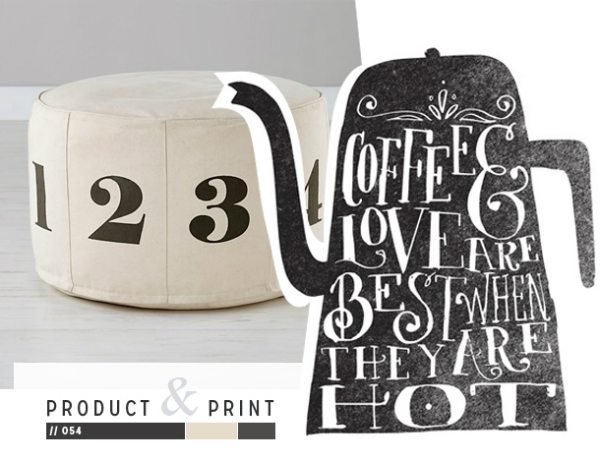 I love when I'm introduced to a new blog series and think "Why didn't I think of that?". Kyla's Product & Print series is easily one of my favorite series of all time. I've been introduced to several new designers, prints, and unique products through this  series alone. It offers color inspiration and I'm sure it challenges her as an illustrator. Seeing similarities in things has been helpful for me as a designer to recognize trends, avoid being too inspired, and staying present. While I'm sure most people think that comparing a print to a product is just what it sounds like, taking a peek at some of Kyla's collaborations might just allow you to view things in a new perspective.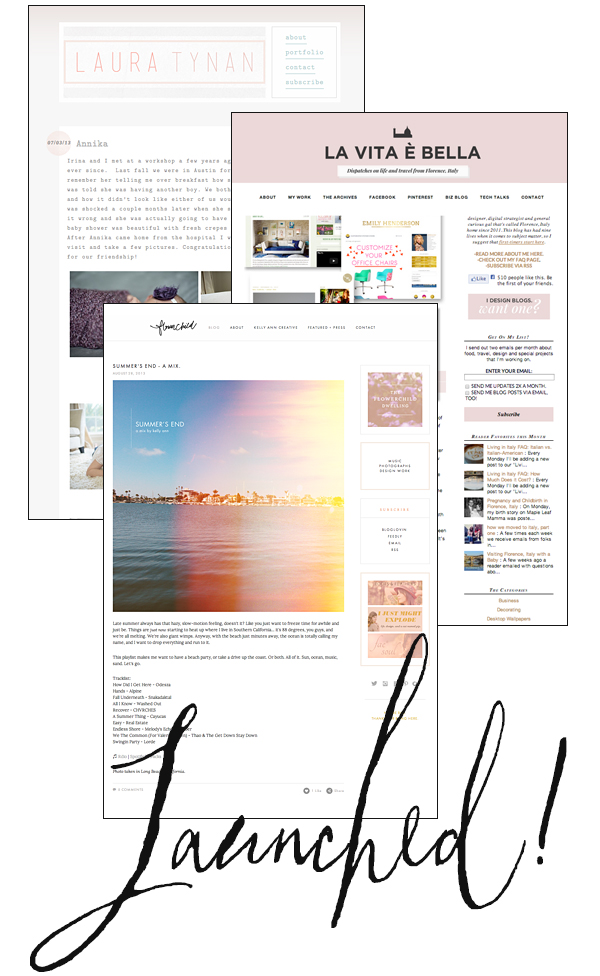 For obvious reasons, Pugly Pixel's Launched series has been the most helpful with my site move. Launched is a collection newly designed sites by designers and bloggers. It's a great way to see what some of my favorite designers have been doing and also take a look at some of the new launches from bloggers. There have been so many site redesigns and it was great to see some of them showcased in one place. Unfortunately, the last Launched post announced the indefinite end of the series. Maybe some one else should create an opportunity for bloggers to showcase their newly redesigned blogs. Any takers?
Do you have any favorite blog features? Please share them below!