It's finally done! After almost seven years and three months of chatting, I finally have updated my brand! If you're reading this from Bloglovin or your RSS Feed Reader, please feel free to take a peek. Studio 404 is the new home of Static-Romance. Who knew moving a over five years of blog posts over could be so difficult? I'm extremely thankful for my poor husband who was up with me until 3 this morning checking making last minute changes, troubleshooting the MySQL database, and moving over all of my images. Lots of deprived sleep time later, here we are. It's safe to say we won't be moving for a while!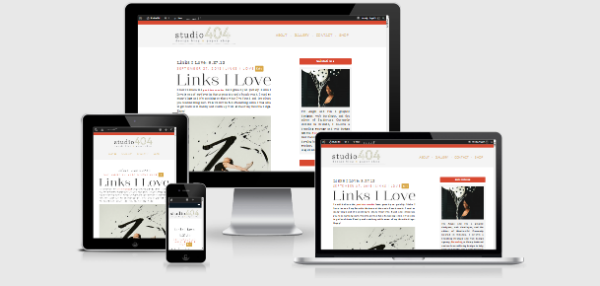 He's also responsible for all of the development work which wasn't easy. I've been designing less for web and more for print in the past years and I've never designed for responsive. (I can't say that I did this time either but he figured it out!) The design you're looking at looked completely different until around 8:00 p.m. last night when I realized what I was trying to do wouldn't work. As a designer, it's hard to let go of things you're comfortable with. The last time I designed a custom theme for my blog was well over two years ago. Adjusting to the magical powers of CSS3, which was barely around the last time I touched new code, wasn't easy. It was important to me to get the type right which was the central focus of the design.
Everything else is pretty simple. The biggest change was adding a portfolio which I've never had in my entire blog career. It's not up yet, so while it's exciting, I have some work to put into figuring out what goes in and what stays. I started sorting it all last night but I'm just not sure. It doesn't help that we're in the process of one of the biggest projects of our lives with the shortest deadline. I have a feeling there are a lot of sleepless nights in my future. You will also see a link to my new Etsy shop. I'm still in the process of product line strategy but I'm excited about what's in development. I can't wait to share it all with you!
Outside of all of my exhausted ramblings, I'm very excited. I'm excited about what's to come versus what has been. I want to spend more time focusing on delivering great content. I attended a Haute Blog webinar last month on increasing your traffic and pitching your blog. The one thing that stood out from Allie Lehman's talk was delivering great content. While I have been focused on sharing inspiration for such a long time, I realized that the quality of my posts and content suffered greatly. My goal here at Studio 404 is the be able to showcase creatives from all over the globe while offering content that is worthwhile. I no longer want to waste your time. I want to provide something that is worth your time.
It is the first of the month which means I'm overdue for a wallpaper post! I'm excited about this month's wallpaper because I've had a chance to play around with my lettering.  It's a very small token of gratitude to you guys for sticking with me through this crazy move and I hope you enjoy all of the things to come!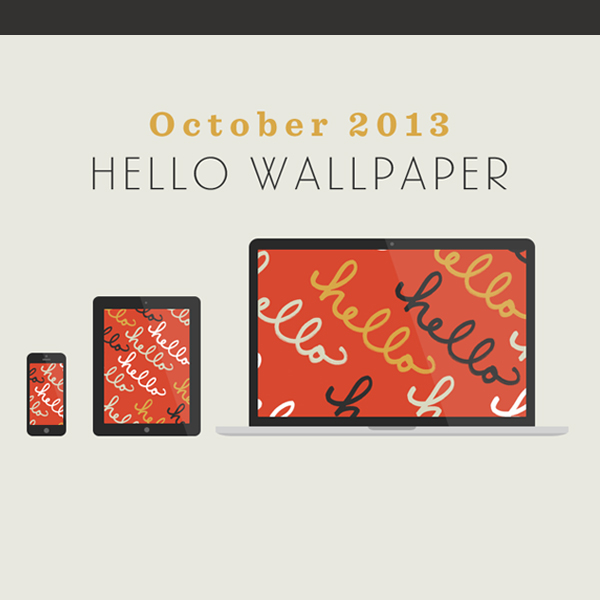 Download:  2560×1440 | 1920×1200 | 1680×1050 | 1440×900 | 1280×800 | iPad | iPhone