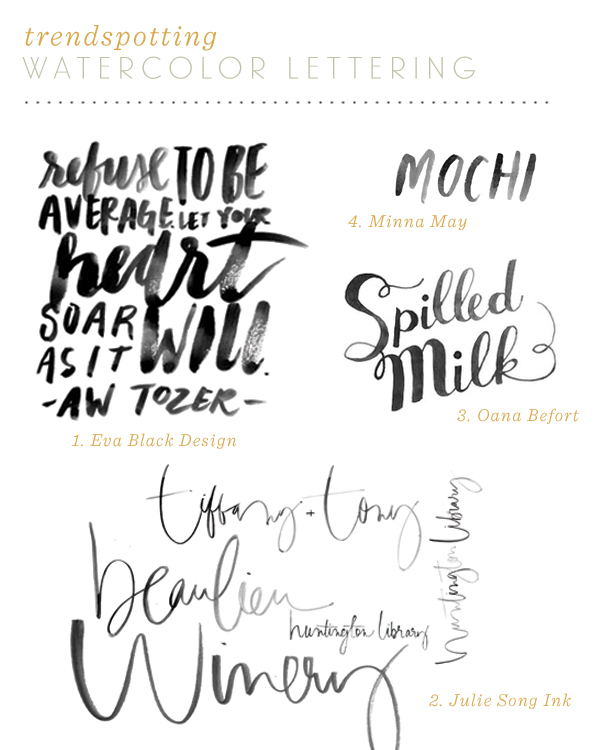 As I've been practicing my lettering, I've fallen more and more in love with ink lettering. Watercolor lettering is something I haven't dabbled into yet but from the looks of it, I can hopefully create something beautiful.
Sources: Eva Black | Julie Song Ink | Oana Befort | Minna May
Which design trends are becoming your favorites?