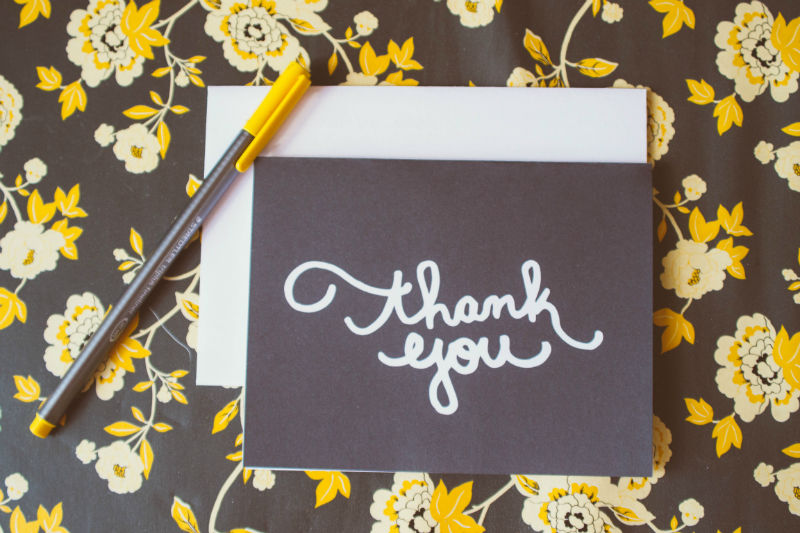 I shared in this week's mail drop that I wanted to talk about developing with the latest cards for the Studio 404 shop. I had a lot of conversations about the shop with other creatives in the past two months. My paper shop is a great side-outlet for me to creative beautiful things that tell stories based on what I would use. I buy cards quite often and it's just always hard to find something I like. After shopping for baby showers, wedding showers, and etc, I realized I needed to get back to the drawing board to create some items for summer that reflect where my aesthetic is leaning towards.
Planning A Line
When originally starting Studio 404, I had a pretty set schedule of when I wanted to add products to the shop. Towards the end of the first fiscal quarter, I'd decided on a schedule that would add new products twice a month. Unfortunately, at the beginning of the second quarter, we had some crazy career switches and a lot of new project inquiries. Looking at my current project schedule, I knew I'd have to hold off adding new products until mid-to-late June when most of my retainer clients would be on vacation.
In the interim, I started to pull together resources of things that were inspiring. I went to different restaurants, coffee shops, boutiques, and stores to pull inspiration from colors and resources. Online, there wasn't much to pull from but I did find some color palettes and images that really stood out for me: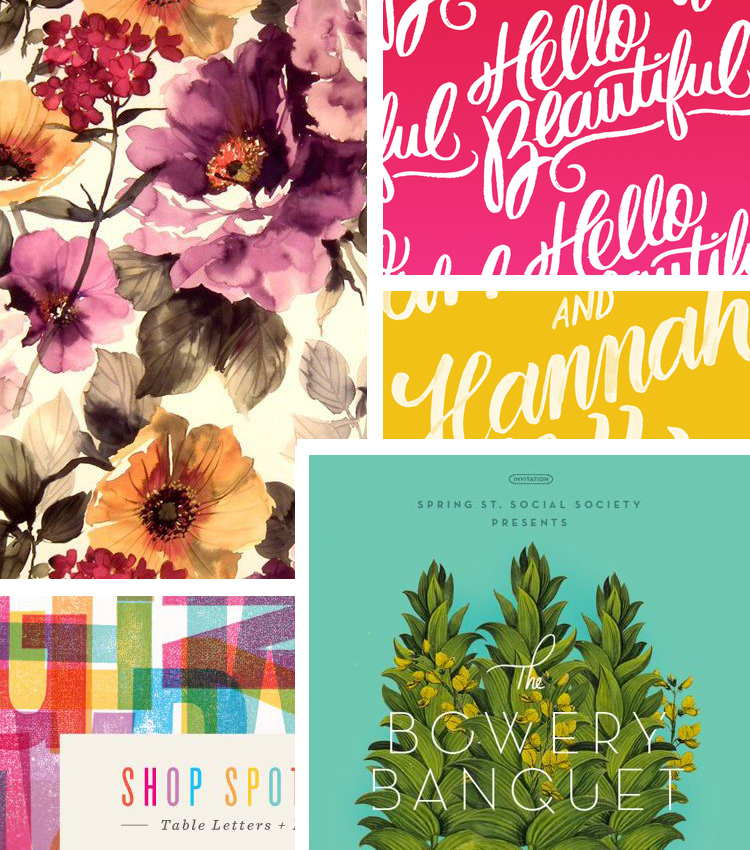 Sketching & Design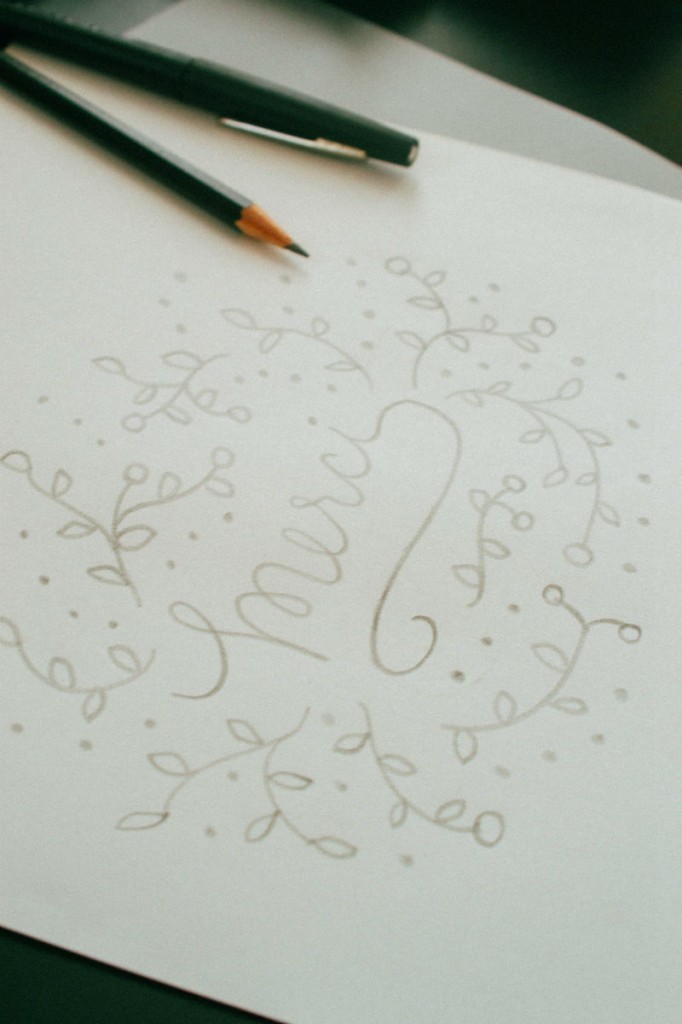 This is one of my pencil sketches. I generally sketch out 20-30 pieces at any given day when I'm working on new products. I actually spent a lot of time on lettering and illustrations for prints this round which didn't make it. I'm really picky about what prints I want and nothing I sketched stuck. I did some awesome things for cards which I decided to go forward with.
I usually trace over my sketches with a brush pen. I scan them into Photoshop and do some edits to the scan. Afterwards, I finalize edits in Illustrator with Image Trace and add color, etc. I spend a lot of time on Colourlovers searching for color palette inspiration but I had a pretty good idea from the moodboard above.
Printing & Photography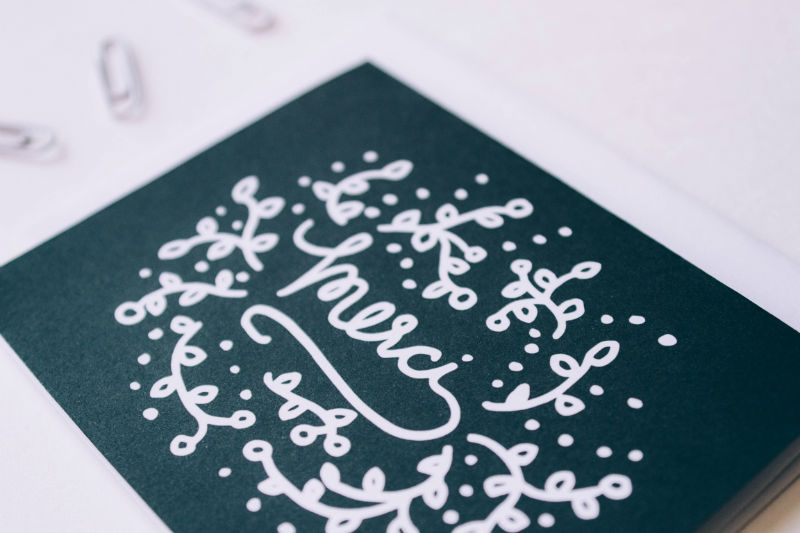 The above is the black version of the Merci card, produced from the sketch above. I test print all of my cards and prints at home before sending off to the printers. I actually print all prints in-house which is why my office is full of them. After deciding on which colors to stick with, I go into shooting all products for Etsy/promo. When I started the paper shop, we had a Nikon D40 but we've upgraded to a D3100 which made this shoot so much easier to work with. I only shoot in natural light which is usually early mornings. The summer light is a lot different than the winter light but the pictures came out pretty OK. I'm no photographer so don't yell at me about the things I'm doing (obviously) wrong.
This addition is definitely mostly cards. I want to get a few prints added to the shop very soon but I need time to work out something different. Hopefully you'll enjoy the few cards that have been added to the summer 2014 line and now you have an idea of how my mind works!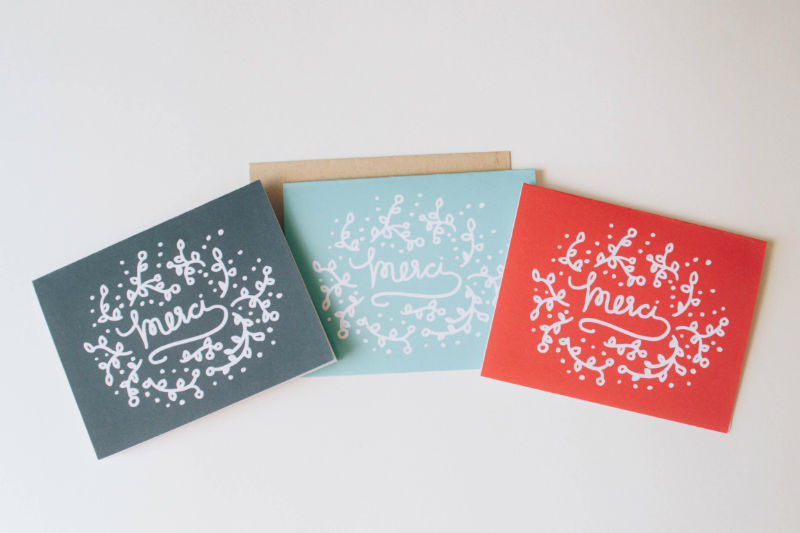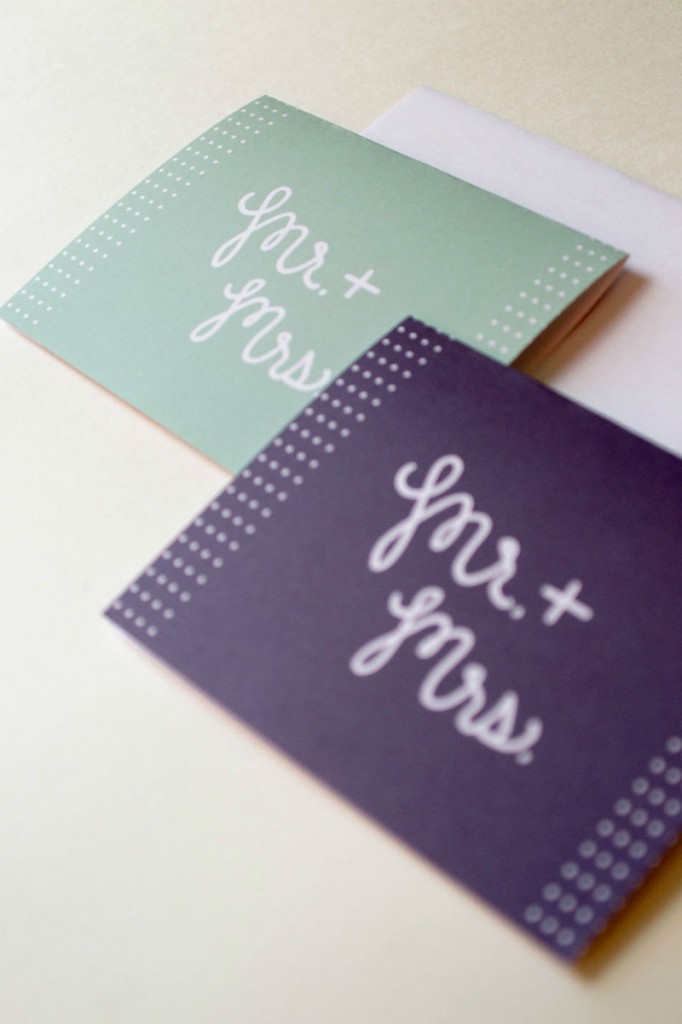 Moodboard: Floral Print | Hello Beautiful Wallpaper | Hannah Hill |  Shop Spotlight | Open House Promo