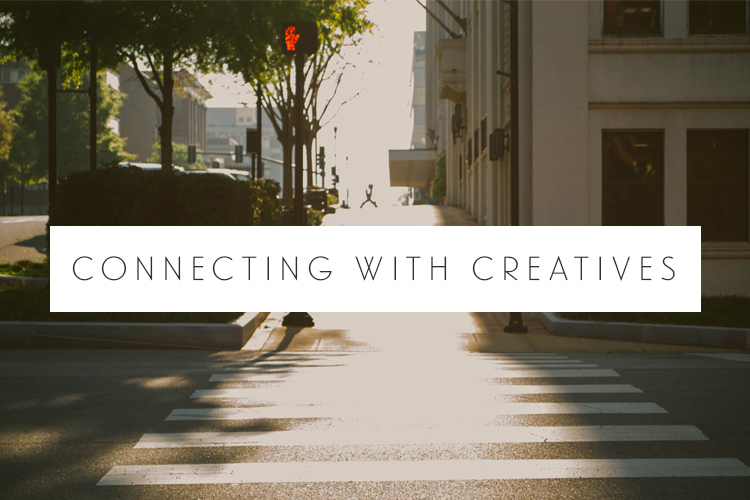 I'm collaborating on a bigger post on what Creative South meant to Sevenality as an agency with thoughts from my husband and I so I would stay tuned for that via our blog tomorrow. If you didn't know, almost two weeks ago I was in Columbus, GA for the Creative South conference—which was my first ever design/creative conference experience. I have three pages of notes (mostly random lettering of phrases) so I just want to focus on my personal thoughts after connecting with other creatives in a positive space. I talked about it a bit in this Monday's mail drop so this is a bit of a continuation of that.
Why Creative South?
In the past few years design and blogging conferences have been popping up all over the place. I've always been very hesitant to invest in conferences after hearing horror stories and seeing the expenses associated with these events. Some of my wishlist conferences have ticket prices upwards of $2,000 so you can see why I stayed away from the conference scene, until late last year. Hearing about Brooklyn Beta via the Happy Monday podcast and having a great experience with the first year of the One Spark festival, I decided to stay on the lookout for any close design conferences.
Once I received an e-mail from Peter Deltondo (who is amazing) about sharing the Design VS Cancer Kickstarter campaign on the blog, I went down the Internet rabbit hole which led me to the 2013 Creative South page. The speakers from last year looked cool and it seemed pretty awesome for a conference in its first year. After refreshing the page, the 2014 page was up and I was immediately sold. I got David intrigued. I immediately chatted about via Twitter. After seeing all of my favorite Orlando designers and illustrators talk about attending, I bought tickets for Creative South at the end of the week.
Creative South's branding and message were enough to keep me interested. However, just about the conference via  social media, I was instantly connected with Adam Grason, Shauna Lynn Panczyszyn, and Mike Jones (the mastermind behind the conference).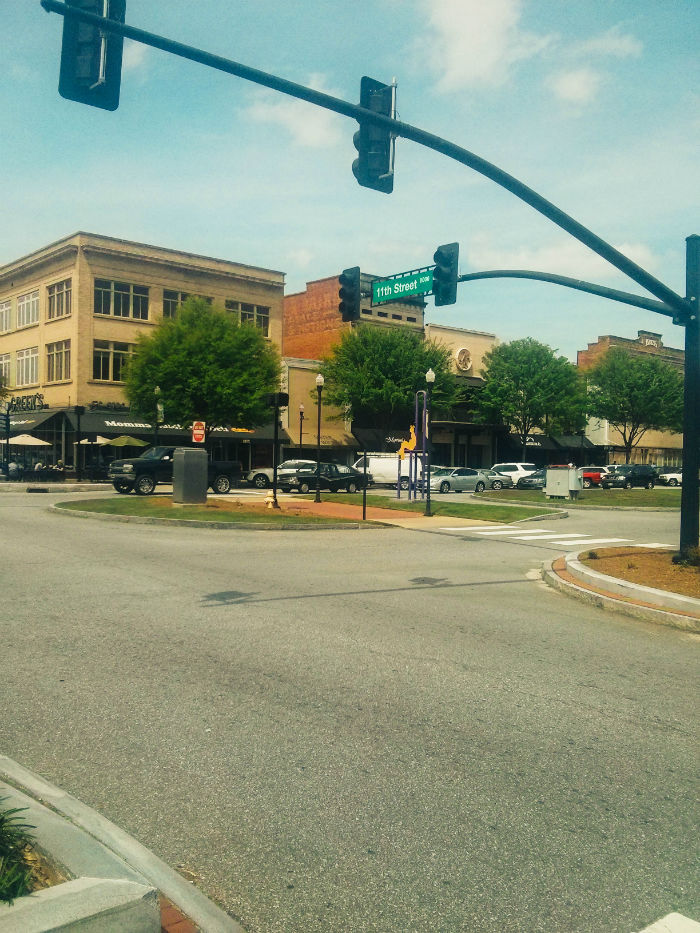 Planning to Connect
I think one of the things that made my conference experience wonderful is going in with an open mind. My mindset early on was to connect with other creatives, especially my local designer friends. I wanted to really take in the information each speaker was sharing and just staying connected, mentally. Although I work with my husband, I've never held a typical creative 9-5 job. I've always been the only designer in any position I've held. Being able to just connect about creativity, goals, the pressure of social competition, and perfection really helped me see beyond my internal bubble. One of the notes I have lettered in big words is "Fear in context of creativity is wholly illegitimate."
I also had the challenge of doing this in a shorter time span than most of the other conference goers. I was also fitting family time, a baby shower, and the fact that we were staying over 90 minutes away from Columbus didn't help. I had to create a mental space for my creative life, my work life, and my family life which isn't the typical conference experience. However, it helped me really appreciate the time I had with the people I met.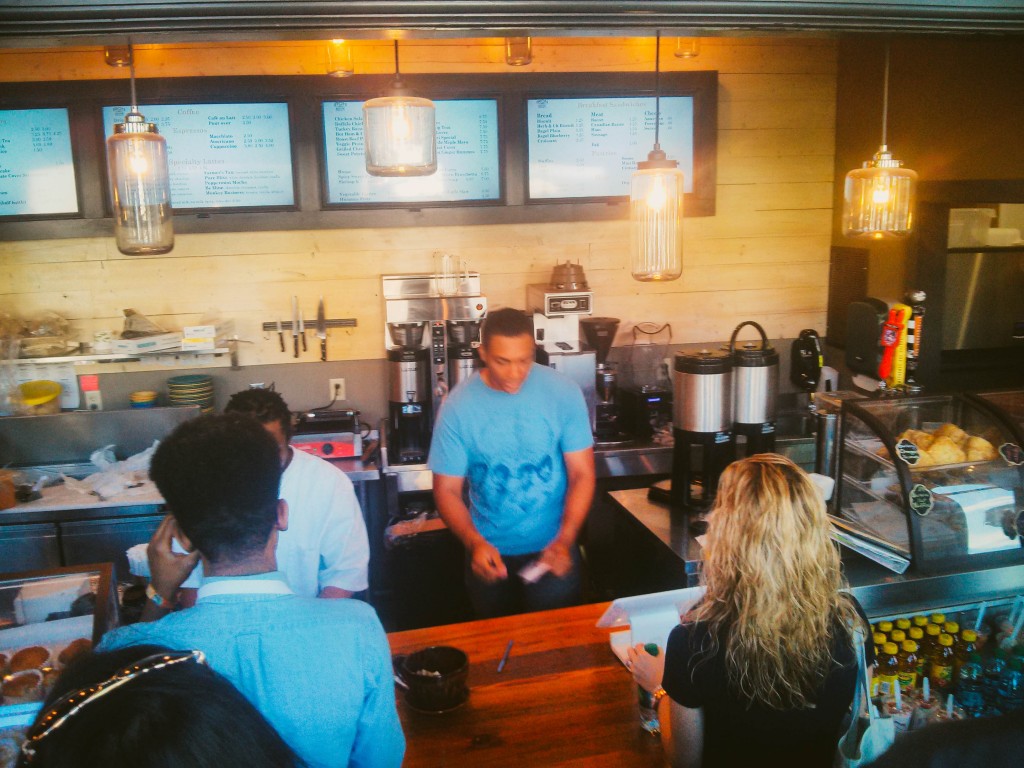 Creative Conference Connections
I always laugh when I hear people talk about the ascendance of plaid, glasses, and beards on towns that are hosting design conferences and it couldn't be more true. We were a bit of a plaid/button down army and it was awesome.  The connections I made were wonderful. Meeting people as far as Oklahoma and people who are just a few hours away in Tallahassee really kept me engaged. Chatting with Danielle Evans in the coffee line about family and her work was something I probably wouldn't have been able to experience without Creative South. Being able to have a conversation with Peter about Design vs Cancer and how this project has really helped him and so many others is a moment I'll always cherish. I had the tiniest part in the grand scheme of the project but it felt good to be a part of something.
It was also great to see how we were connected. My husband had a lot of those moments, being an agency alumni. He was probably eight degrees of separation from almost everyone from Orlando. I'm not saying everything about the conference was perfect but the imperfections made it exactly what it was.  There's nothing I regret other than staying ninety minutes away. I had a great time and I'm making notes to consider attending another creative conference or so.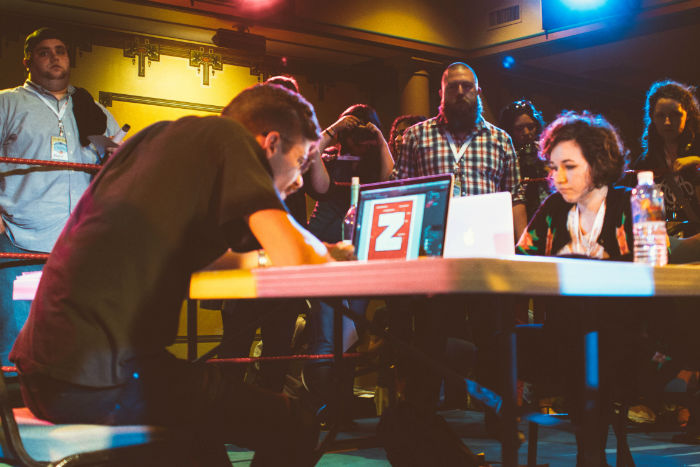 Yes that's Mary Kate McDevitt in a live Typefight. Where else could I have possibly seen this if it weren't for Creative South? So I will be basking in the Creative South afterglow for a bit. I'm a bit on creative overdrive. That's all thanks to spending 72 hours in an opera hall with other creatives and it was awesome.
I'm also checking out the conferences as potentials so:
In case you're interested in hanging out with me, Kelly is putting together When Creatives Meet in Orlando this August. I'll be here, hopefully!
All photography copyright – Sevenality.
What have your conference experiences been like?