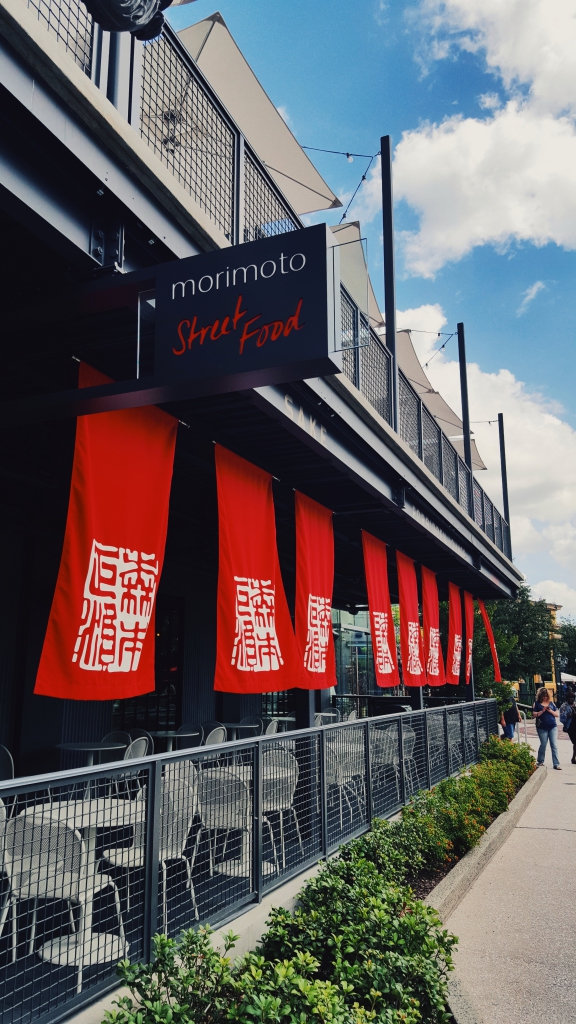 Happy September! I'm so happy for another month and so ready for it to be fall already. If you haven't heard, we're deep in tropical storm weather here so we're experiencing cooler temperatures but lots of rain.  Since I've been churning out content over on the podcast, I've been trying to get out during the week and experience some local scenes while meeting other bloggers and creatives. The ladies over at Central Florida Lady Bloggers have been so awesome at coordinating events for us to get together and last week, I had the pleasure of heading over to Disney Springs for Morimoto Asia and Vivoli il Gelato.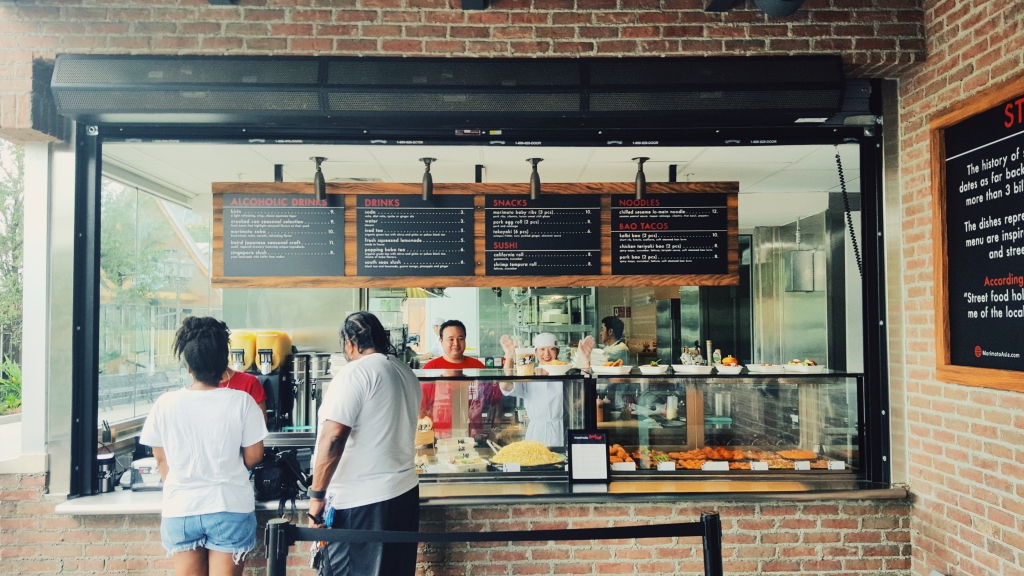 One thing I adore about Disney Springs and their choices for retail and dining is there are options for everyone. While Morimoto Asia, the restaurant of Iron Chef's Chef Masaharu Morimoto, is traditionally a more expensive dining experience, they recently opened a street food side that's open to everyone. Morimoto's Street Food menu contains most items you would traditionally find traveling abroad to many countries. Everything is packaged to-go so you're not contained to the outdoor dining area. Even with the casual nature of street food dining, there is still an eclectic menu full of delectable dishes and drinks that does not disappoint.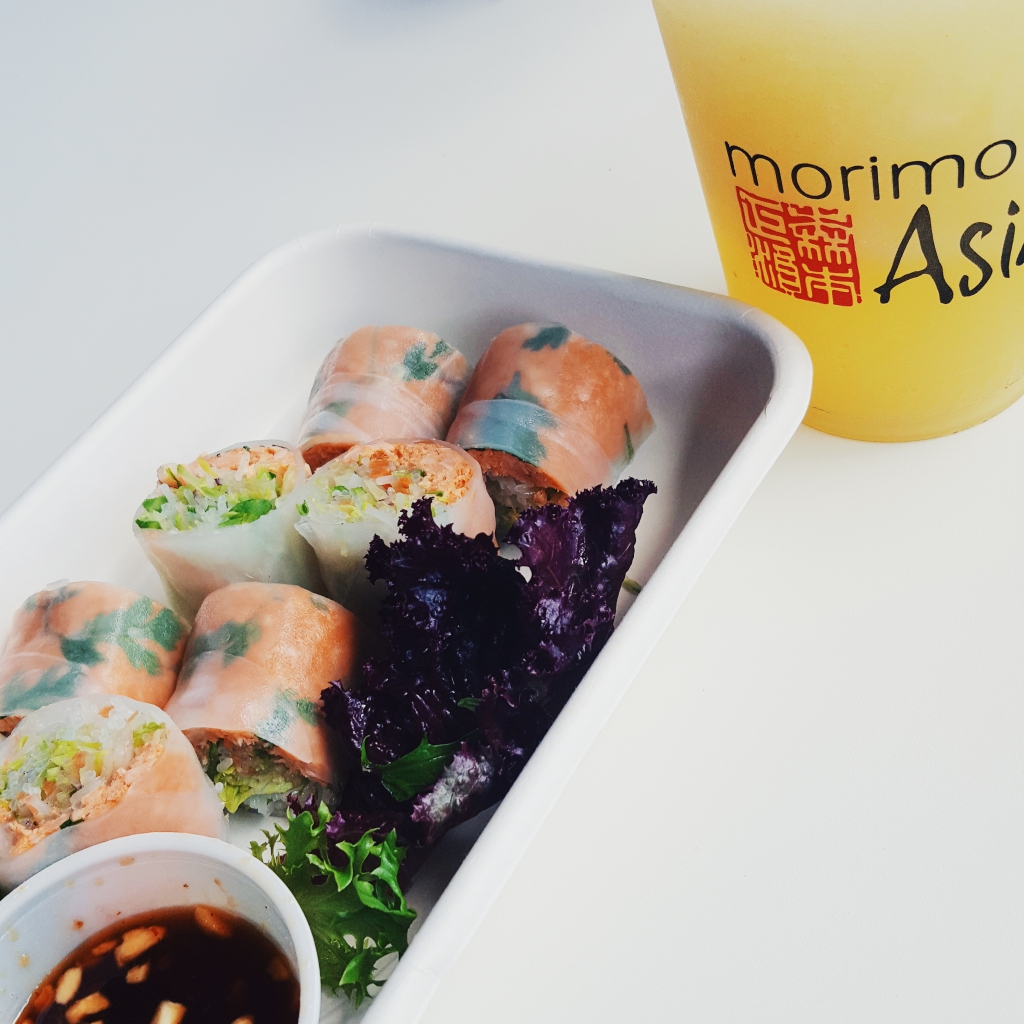 I was fortunate enough to try the roasted salmon summer rolls, one of the daily specials. Wrapped in rice paper, the rolls were paired with a sweet chili sauce. They were so refreshing and perfect for a humid August day. I also ordered a Singapore slush, my very first, and it was fantastic. We had the privilege of meeting Chef Yuhi Fujinaga who worked closely with Chef Morimoto in developing the street food menu. He shared with us that many of the chefs were from several different countries in Asia which explains their culturally-diverse menu. It offers just enough from several countries that I couldn't imagine ever getting bored dining here.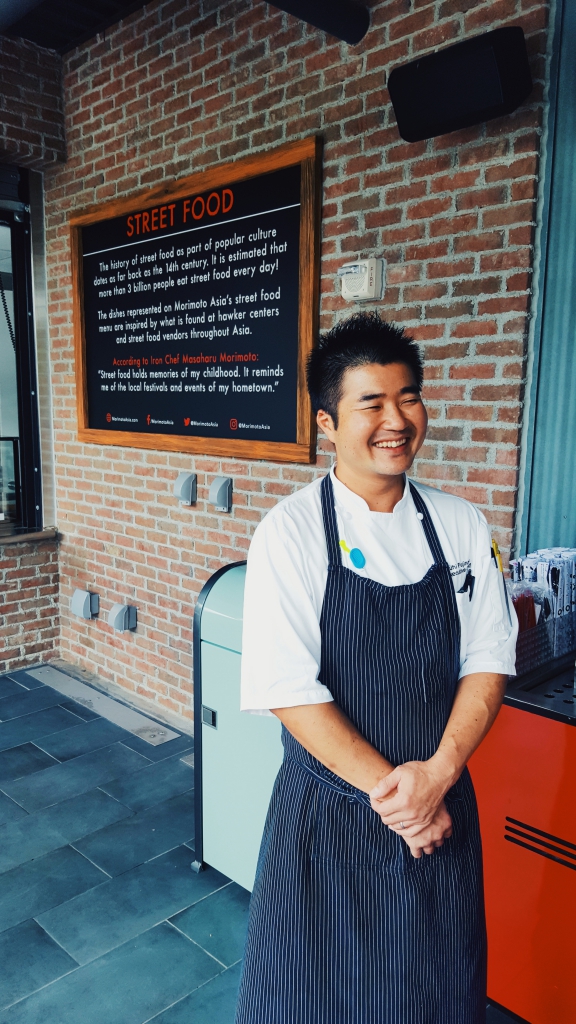 I also had the pleasure of sitting with Tian of TianShanae who is an absolute doll. I've really enjoyed meeting so many different bloggers here locally and there's no better way to get to know someone than over food. Before eating here, I've always avoided the Morimoto Street Food window because of the line. I've never been to Disney Springs without seeing the line curving around the building but now I totally get it. It's an amazing place to eat and I can't wait to make reservations to eat in the main dining hall.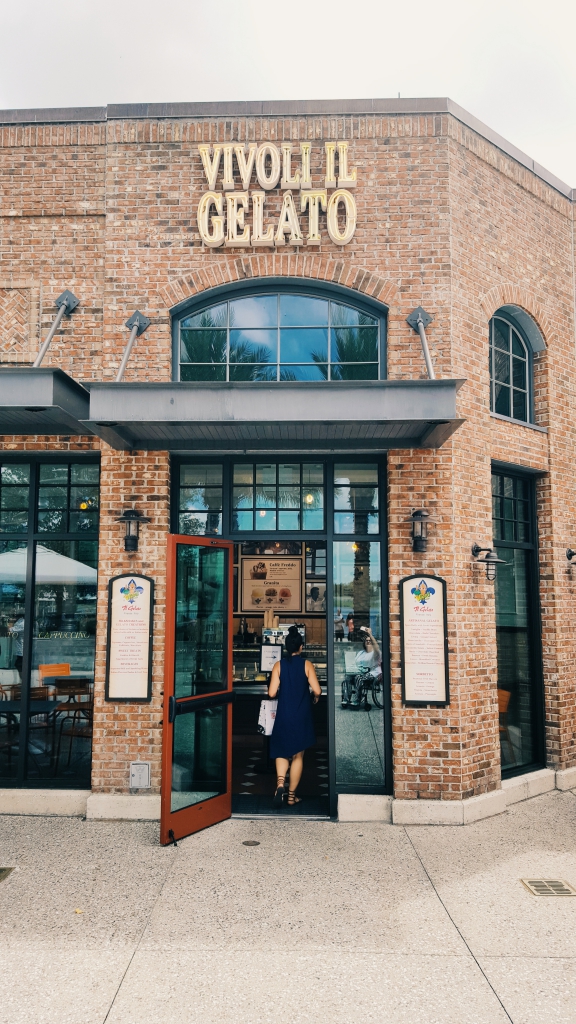 We then moved on over to Vivoli il Gelato. I'm not a huge frozen dessert person but some gelato is amazing. I was really excited to try Vivoli as they have been making their gelato the same way for eighty years since they opened in Florence. I don't even have words to explain how amazing this tiny cup of gelato was. I have been craving it for seven days and I can't wait to go back and try it. Vivoli has several different things they serve including coffee, sundaes, and milkshakes but a cup of gelato will be my new go-to. I tried the chocolate, because I'm boring, but Melissa told me to try the rice pudding the next time I go so I definitely will.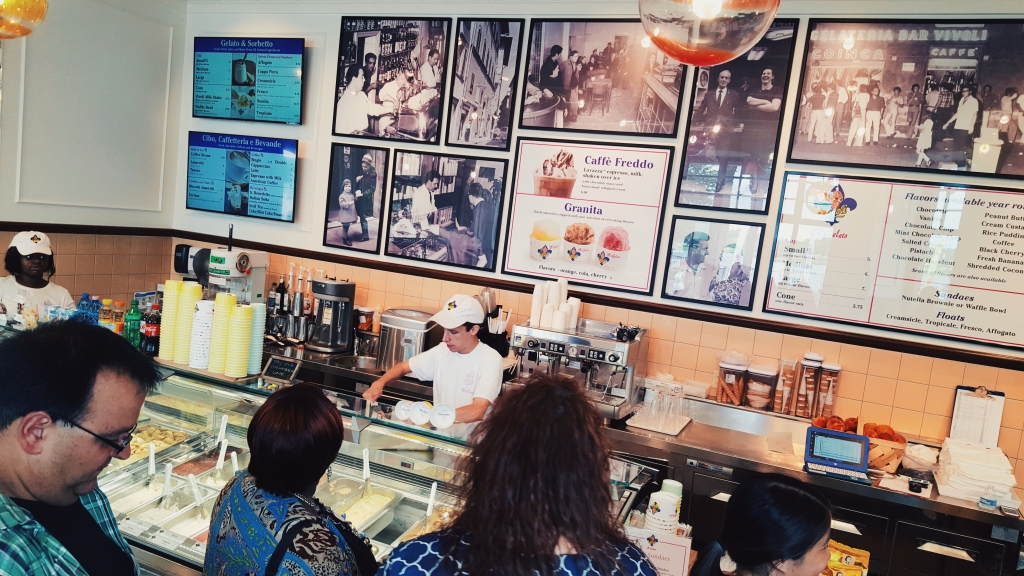 Do you have any favorite summer eats? Let me know in the comments, especially if you're in Atlanta, NYC, or Austin. 🙂
Thank you so much Morimoto Asia & Vivoli il Gelato for this experience. All opinions are my own.