I don't think I've done an Instagram post since my 2012 year round-up.  Since it's April Fool's Day, I will avoid playing any pranks here but will share some of the images from my busy March.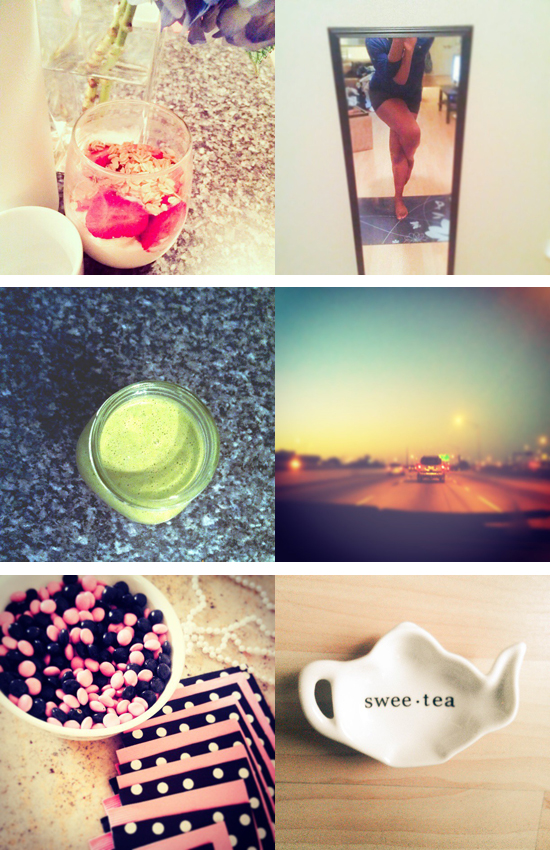 1. Greek yogurt parfaits were a hit in my home in March. I also kept hydrangeas for most of the month. | 2. Recovering from being sick,  I practiced my garudasana at home | 3. Green smoothies started to take over my life. I did 15 days of green smoothies and they were great. 4. | I caught a great sunrise after an impromptu late night trip to Daytona. | 5. Fun decor from a pretty pink, black, and white baby shower I attended. Love the polka dots and pearls. | 6. My sweet dear friend returned with a great gift after a yoga retreat in St. Petersburg.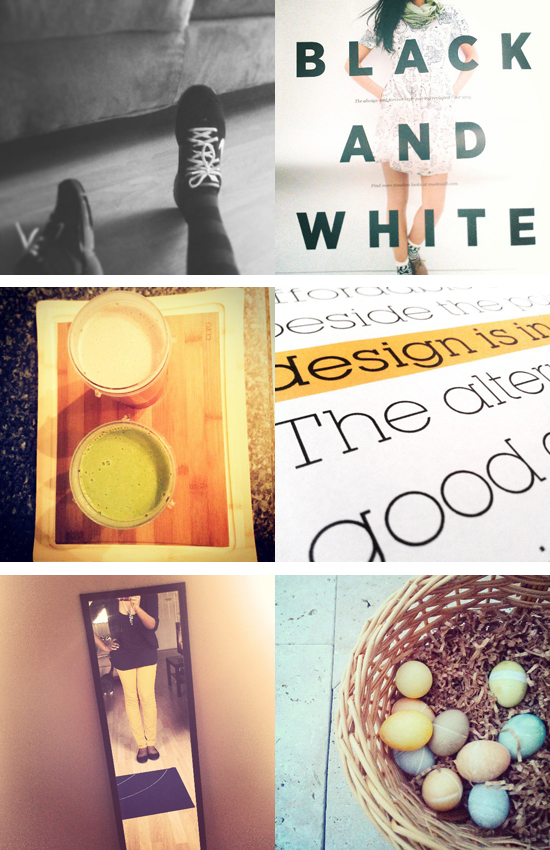 7. After being unable to sleep, I decided to try out this Morning Workout. It was a killer but so good. | 8. The latest catalog from Madewell was full of great type inspiration. | 9. More green smoothies? This batch included a great strawberry banana smoothie I made for my husband. | 10. My Design Is Inevitable print turned out pretty great. | 11. Taking a break from my usual black and white, to add a pop of color with mustard yellow skinny jeans. | 12. Naturally dyed Easter eggs from last night. Dying with teas and fruits will be my go-to egg-dying routine from now on.
Feel free to follow me on Instagram or share your Instagram URLs in the comments!