Happy Friday! I'm so ready for the weekend. I spent last night at a local restaurant enjoying time with the TEDxOrlando group for my first TEDx Salon. It was a pretty nice group and we watched a couple of very fun TEDx Talks. In other news, I have lots of fun things to share with you so let's get started.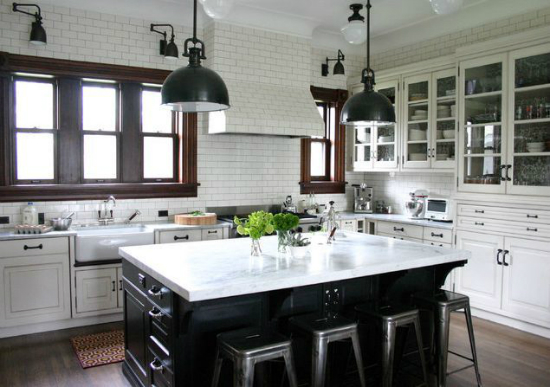 Home Edit showcased a few gorgeous rooms featuring industrial elements in home decor. The brick wall and light fixtures in this kitchen are a great example of bringing the industrial trend while still keeping a clean, modern kitchen. If you couldn't tell, I am sort of obsessed with the industrial look right now.
---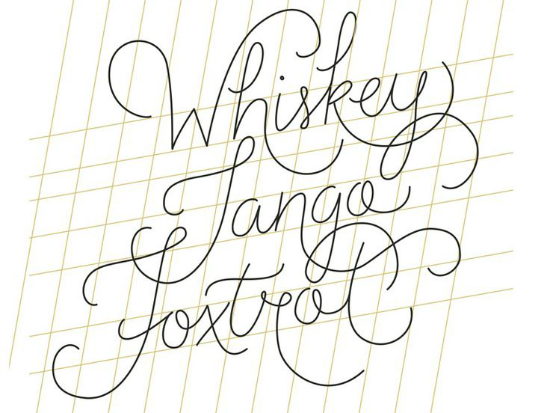 I'm not sure how I've managed to never share the work of Katie from What Katie Does until today but I'm learning from my mistakes! This week Katie shared a gorgeous WTF lettering shot in her Dribbble account.  I've been practicing using the phonetic alphabet for the past two months so this shot is perfectly timed.
---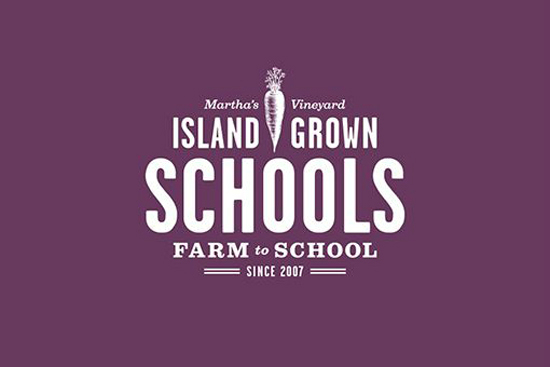 What's not to love about the idea of a non-profit farm to school program? Add in amazing branding by Bluerock Design Co and you have Matha's Vineyard Island Grown Schools. I love the alignment of the text in the logo. It's perfect.
---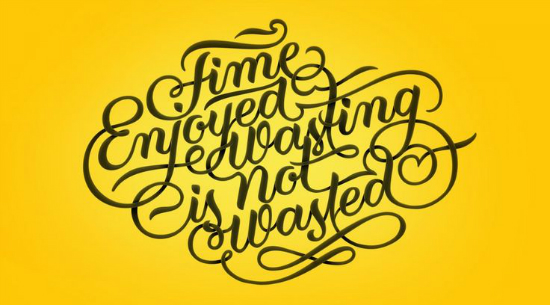 You should know how obsessed I've been with the 40 Days of Dating project if you follow me on Twitter. Long story short, during one of this week's posts about the experiment, I really admired the above lettering by Patrick Cabral. What's not to love about time enjoyed wasting?
---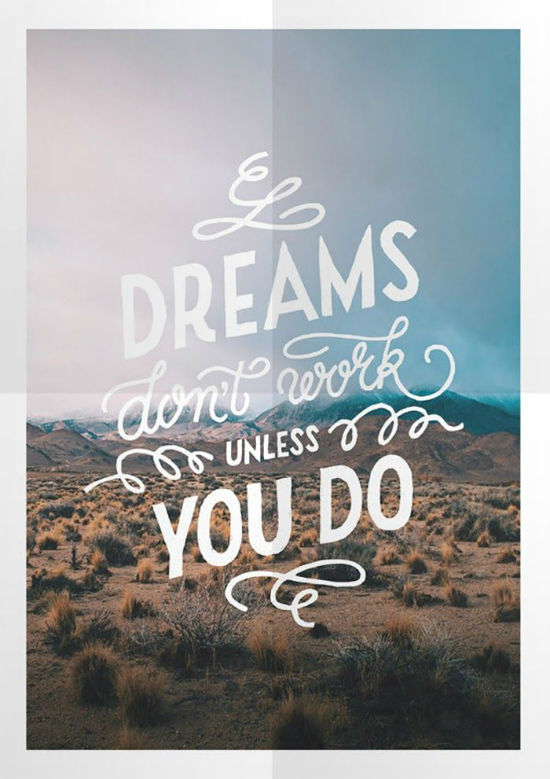 A Pair of Pears shared this print from Offscreen Mag this week. Not only was the quote a great reminder to keep me motivated during the week, I was extremely inspired by the lettering.
---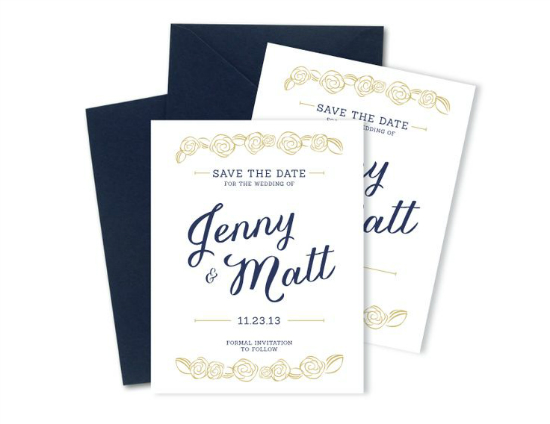 Lauren of This Sweet Season showcased the gorgeous save the date invites she created for her friends. I really love navy used in wedding invitations. The gold floral sketches at the bottom are appropriately sized to keep the focus on the lettering while adding floral elements.
---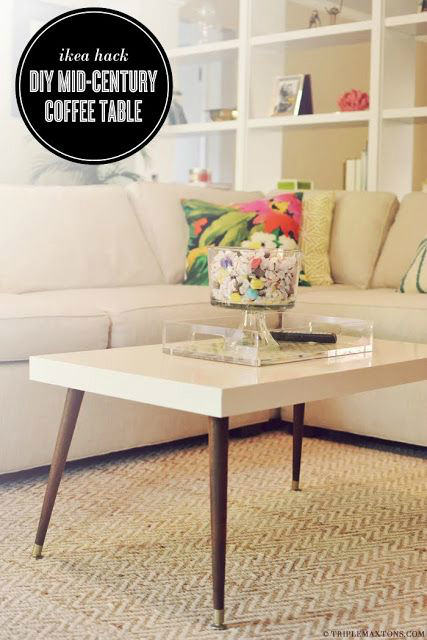 DIY Mid-Century Coffee Table. Need I say anything more? This brilliant DIY takes you IKEA lack table and allows you to create that 50s coffee table you've been staring at on Craigslist for the past month.
---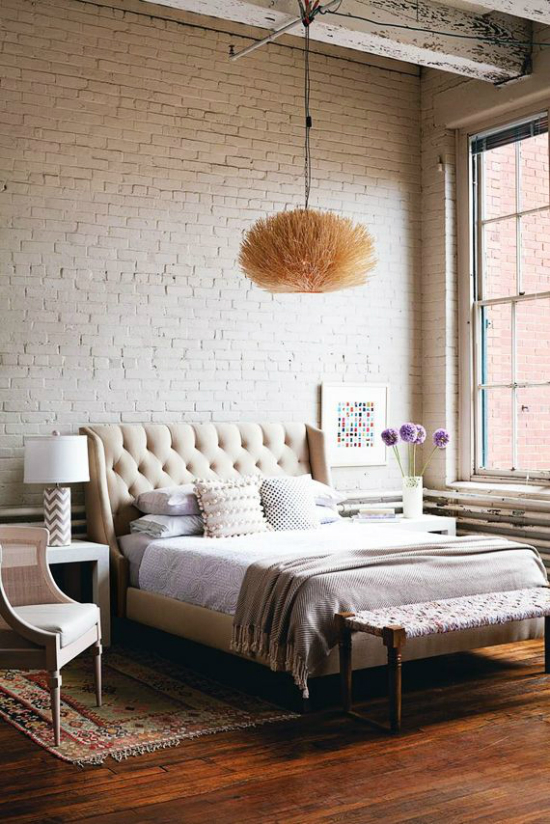 I'm allowed to gush over brick walls more than once ok? I adore everything about the styling of this bedroom of a fun Boston apartment. Tufted headboards, y'all.
---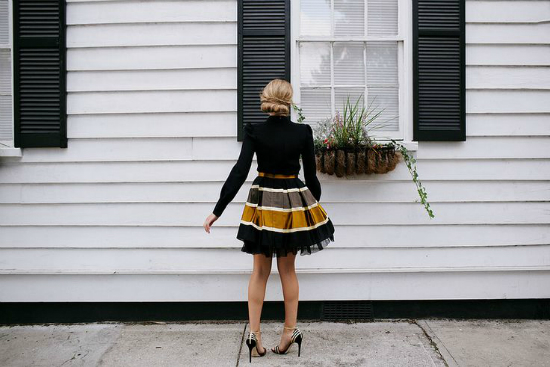 I was just chatting yesterday about my wardrobe and Olivia Rae James shared the photos she took for Troubadour's fall lookbook. The above styling is my favorite from the lookbook. Please get into my closet.
---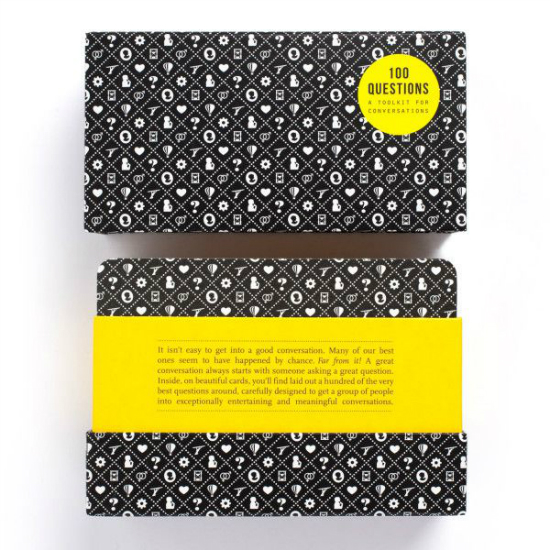 Despite having extremely gorgeous packaging, the 100 Questions Conversation Toolkit has caught my attention. This kit includes a set of 100 beautifully designed conversation starters which would be great at parties where you're introducing new friends to each other.

---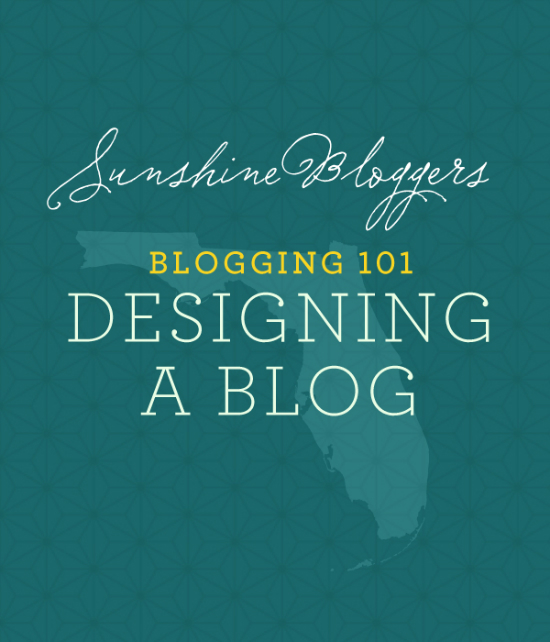 Shameless plug – I wrote a tiny article about designing a blog over at Sunshine Bloggers. It's all very basic stuff so don't expect any jquery codes magically sitting in the middle (yet).
Have a great weekend! Feel free to share any of your favorite links from the week in the comments.