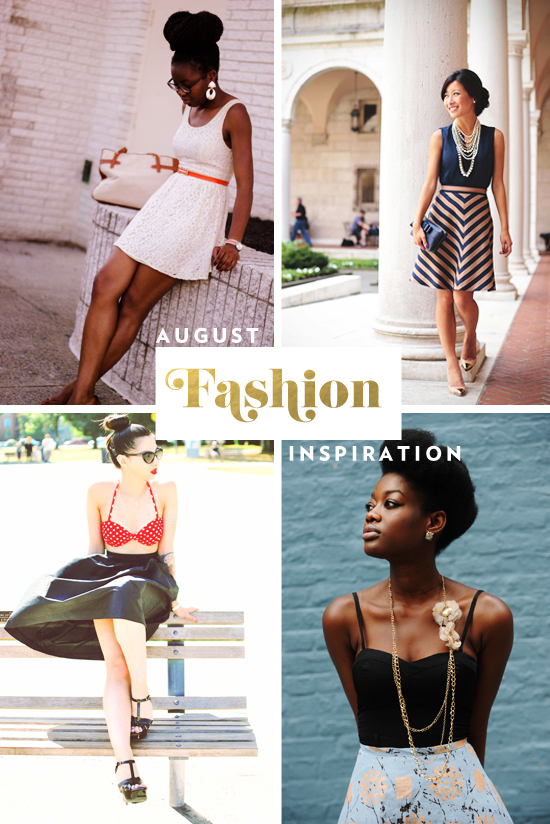 I've been neglecting anything fashionable in the past two years with my rigorous workout routine. Who has time for frilly and lacy things when you're at the gym 8-9 hours a week? Now that I'm taking a serious approach to my career, I've been interested in re-building my wardrobe back to its previous glory. The ladies above are just a few that have really inspired the vibe in which I think I'm heading style-wise. Feel free to share your favorite fashion bloggers, Pinterest boards, and etc in the comments below. I'm definitely seeking inspiration!
Chocolate Laced | Extra Petite | Bleed for Fashion | Beauty of the Black Woman
P.S. – I'm constantly pinning on my Haus of Style Pinterest board if you're seeking inspiration like myself.