This week has been a great week for inspiration!  There are lots of cupcakes, fun interiors, and amazing type. What's not to love about this week's roundup?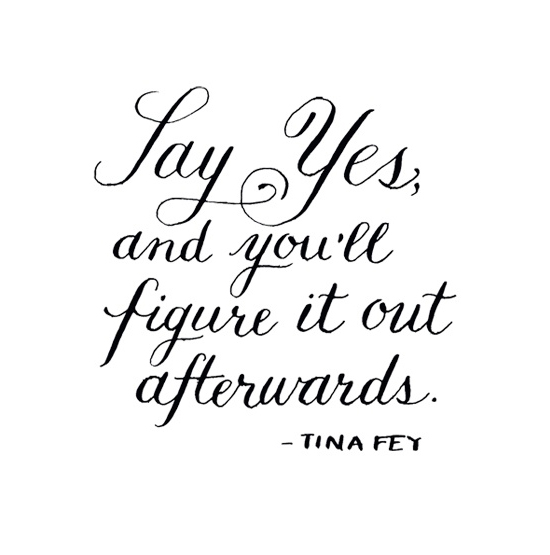 Ann posted this gorgeous type illustration featuring a quote from the ever lovable Tina Fey on being fearless.  Sometimes saying yes is the only thing you can do to avoid missing on a great opportunity.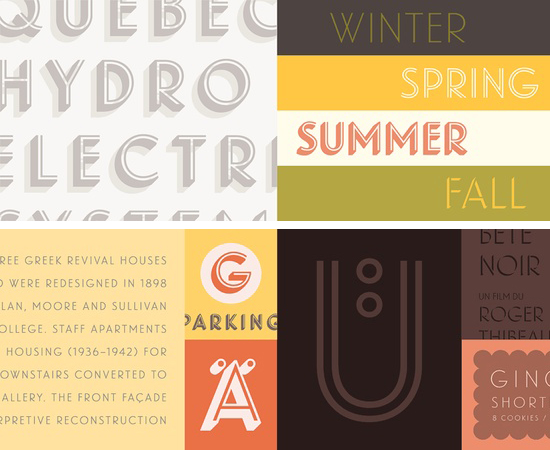 Hoefler and Frere-Jones can do no wrong when it comes to new typefaces. Landmark is their latest sans-serif. It may be the new kid on the block, but it's definitely taken over the head of the popular table. For only $99, Landmark is worth every penny.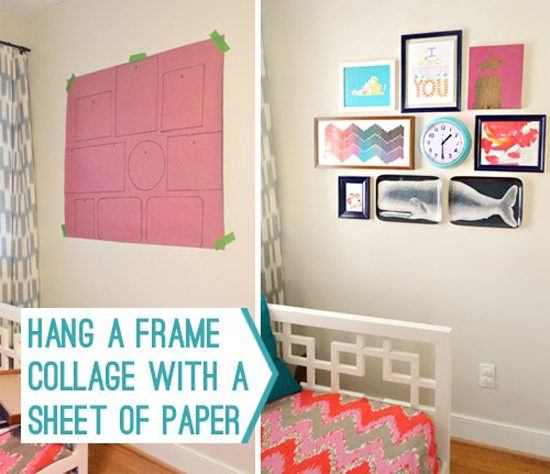 I cannot express how much I adore Sherry and John over at Young House Love. This week Sherry shared with us a fun tip from Candice Olsen on how she hung up a frame collage for her daughter's bedroom. I'm currently in the process of doing a frame collage in our bedroom so this tip came right on time. How easy! Also, Clara is super lucky to have fun DIY-project loving parents. Jealous!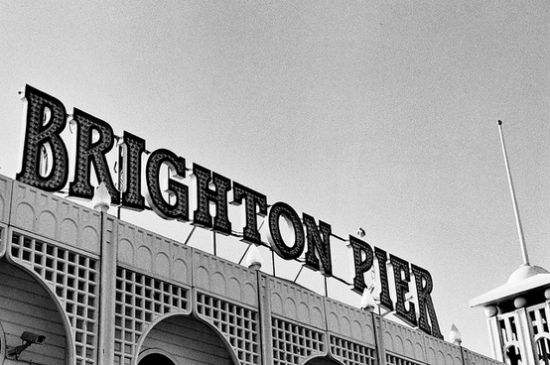 Katie of What Katie Does shared amazing shots of Brighton yesterday. I love classic black and white shots. Brighton is full of fun signage with great type so it was inspiring to see her photos. Thanks for sharing Katie!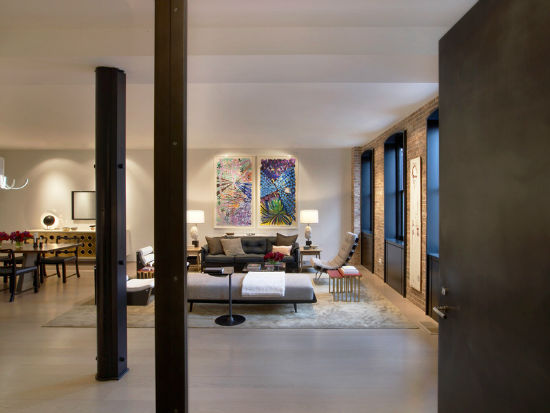 I honestly fought the urge to dedicate a whole post to this gorgeous loft in Tribeca. I love my loft spaces and I like them minimal. This gorgeous space combines everything I wish I had in my home. One picture doesn't do it justice so be sure to check it out.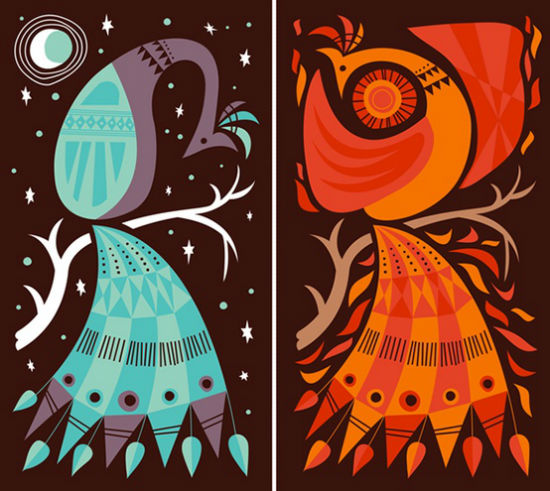 Kyla featured the amazing illustrations of Brian Woodard on her blog this week.  I love the colors and am always inspired by great illustrators. He's an instant favorite.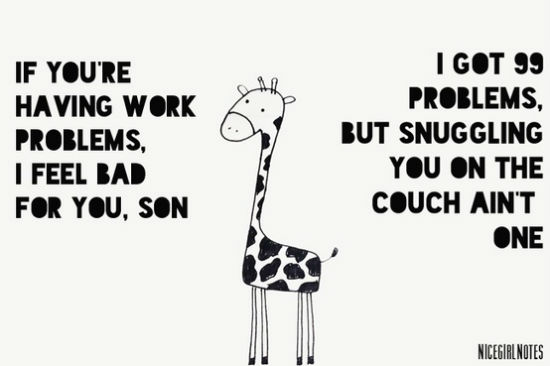 Roo shared these adorable Valentines printables to share with your friends and or loved ones. This one was my favorite! I loved all of the cute animals and Roo's illustrations are divine. She's definitely a blogger to watch!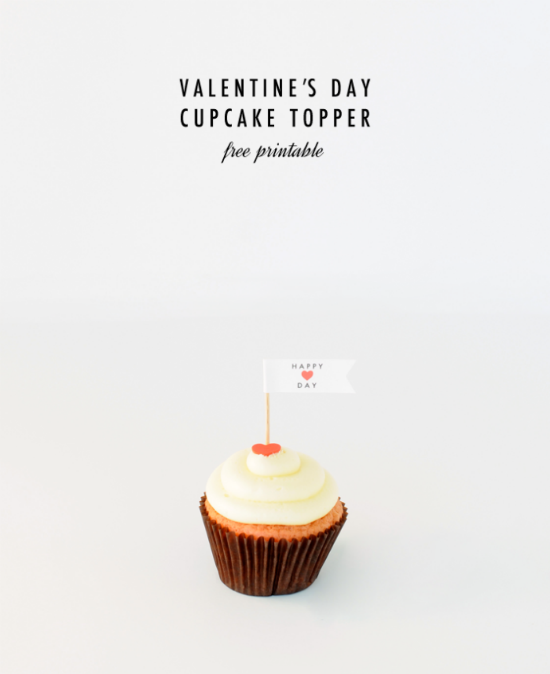 When I promise there will be cupcakes, I mean it! Sally shared these cute printable Valentines Day cupcake toppers. How cute! It's such an easy DIY project that I might do it. If I can do it, it's fair game for anyone.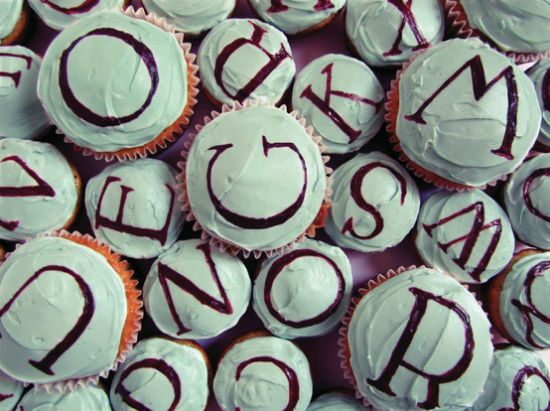 I know you've heard of Daily Dishonesty. If you haven't, please stop what you're doing and visit right now.  Nikki (who I shared her fabulous studio apartment in last week's post) shared some of the work of Lauren Hom including type cupcakes!  What's not to love about cupcakes with gorgeous serifs on them? What a fun idea!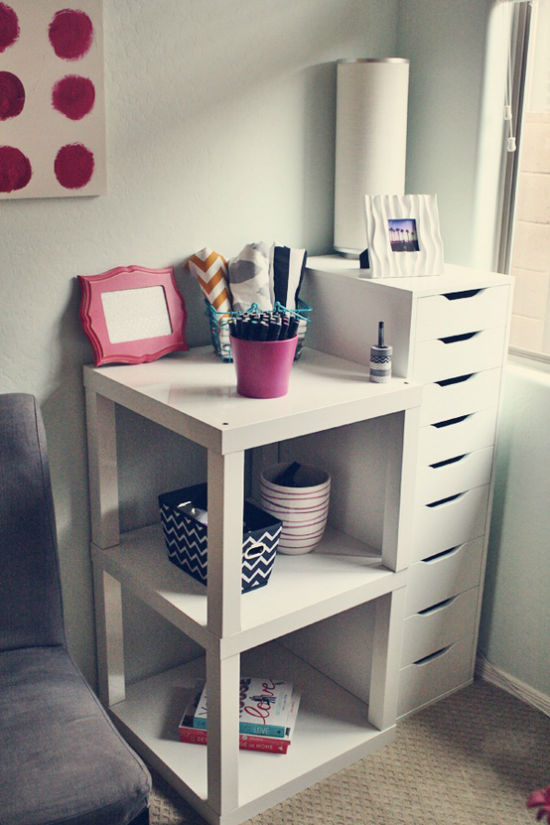 I have been reading Steph Anne's blog, Luxe Chandelier, for years! It's good to see her post the final product of her office/girl cave. I love it! Specifically, I adore the image above is just two IKEA Lack  tables on top of each other (a fun tip she picked up from Young House Love!) with another IKEA filing cabinet. What a quick and easy way to create storage.
Have a great weekend and remember to check in for a fun Valentine's post!