This week I worked on creating a fun post in honor of Valentine's Day. There are only four days left but it's never too late to enjoy a good print and a fun crafting project as well.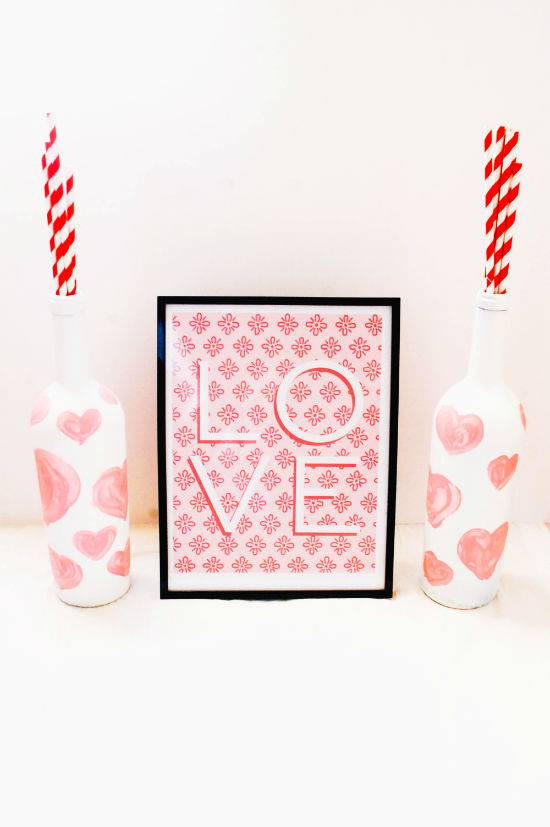 The above print is 8.5×11″ and pops easily into a regular 8.5×11″ frame. I got the one above for less than ten dollars from Jo-Ann. I also had the straws left over from Christmas at Target, but can be purchase from Shop Sweet Lulu. I usually buy my paper straws from there and they are quick to ship!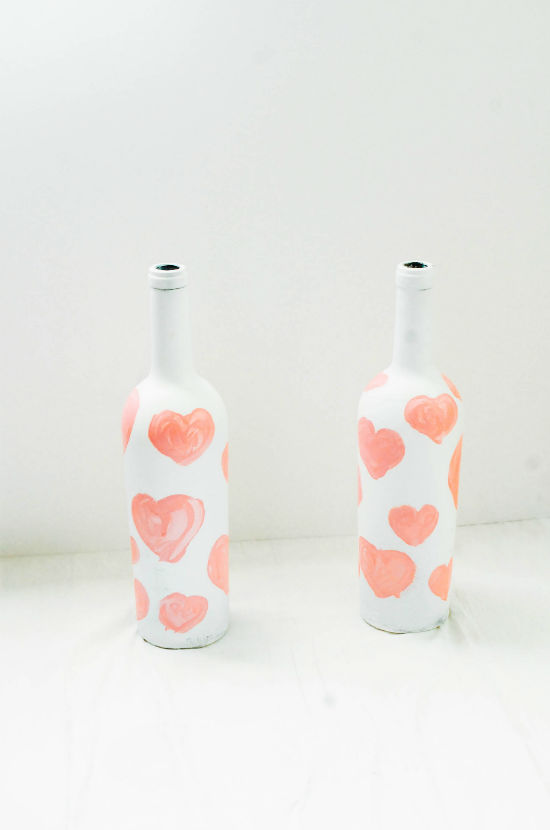 I spray painted the wine bottles with white spray paint and used a regular paint brush to paint the hearts. You may remember the pink from my bookshelf.  Now I can use these bottles on the bookshelf once Valentine's Day and not have to worry about them being holiday-specific pieces.  I'm sure you can create a neater look with stencils but I wanted them hand-painted.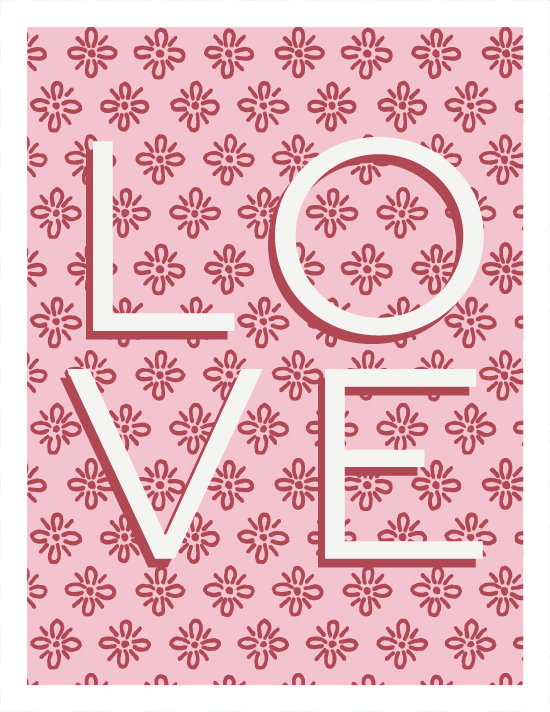 You can download the printable here. Enjoy!