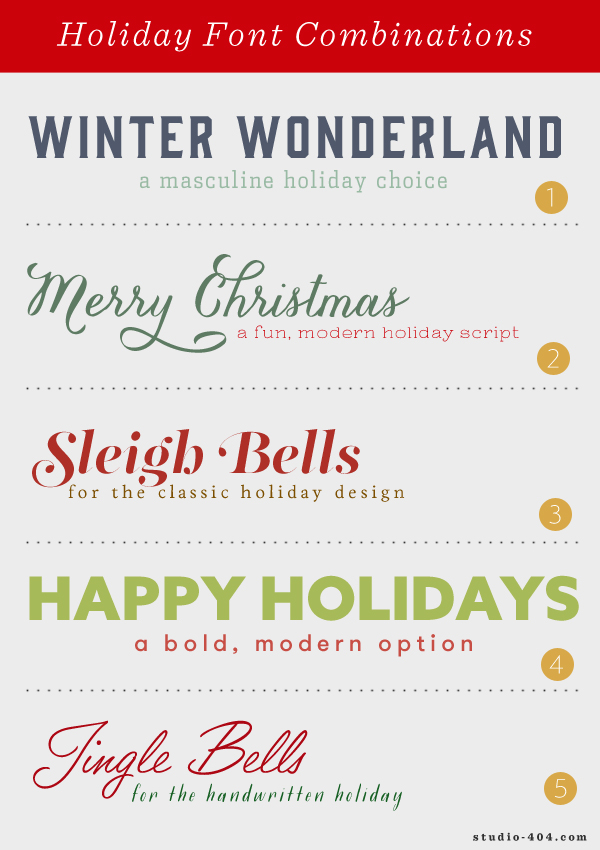 I had a great post planned for today but I got distracted by the hundreds of holiday posts lingering in my Feedly. I always feel like I have a set date on posting about the holidays but when you start your Tuesday jamming out to Leona Lewis's new Christmas album, you get in the holiday mood. What better way to share my love for the holidays and type with a holiday font combinations guide? As I get into designing a lot of holiday themed social media posts, I've been utilizing a lot of different fonts. Hopefully these can help you guys out!
Winter Wonderland – Gin & Dispatch Condensed
Merry Christmas – Kailey & Battleslab
Sleigh Bells – Regal Swash Pro & Livory
Happy Holidays – Azo Sans & GT Walsheim
Jingle Bells – Filmotype LaCrosse & Frosted
What are some of your favorite holiday fonts?