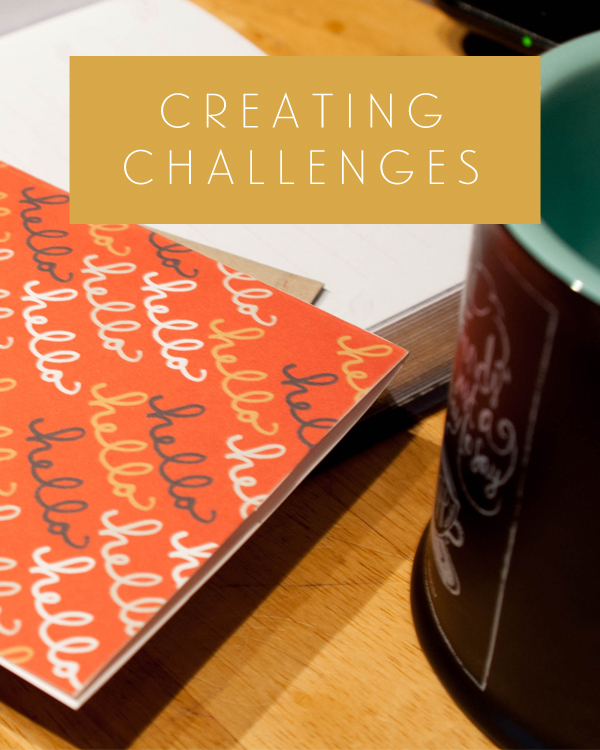 I talked about this a little in this week's mail drop about how I felt a bit naked discussing some of last week's topics (specifically this thing). (I also just noticed a huge grammar error in that newsletter. Sorry friends!) However, getting beside myself, I'm learning to create challenges for myself. I truly believe creating challenges for yourself, getting outside of your comfort zone, and doing something you've never done before is the best way to grow as a creative (or person for that matter). I'm going to chat a bit today about getting outside of that comfort zone and how I've broken myself in two to create things.
Sorry guys, this might be lengthy so I'll round this up at the bottom!
Growing From Experiences
Last Saturday, I listened to a friend talk about learning from experiences. He raised a very excellent point about how simple it would be to just go to the school of life (hard knocks) , learn about every difficult situation you're going to face and how to deal with them, and graduate with the knowledge you need to go through life without experiencing hardships.
I would have been the first in line to sign up because learning life lessons isn't fun. No one wants to go through life and have unexpected events happen that sometimes break us. It's true that we do grow from these experiences but usually they're extremely painful. How often do you think "If I'd only known what I know now."? When did we become our parents in this sense?
As a creative business owner, I have had my fair share of bad projects. I've learned to create a solid contract, implement visual timelines, and communicate clearly with my clients.  Without those poor experiences (which  probably could have been avoided with a few courses in business management), I would not have been able to amplify my design-build process into a steady process that helps my clients flourish.
Challenge Yourself
With all of life's challenges, why would you want to challenge yourself? Why would you create an environment to make yourself uncomfortable? Why would you want to feel uneasy about your work?
Experience Self-Implemented Growth
When you take initiative to learn something new, it creates a sense or pride in yourself that you cannot get anywhere else. You pushed yourself to do something new. You succeeded in completing a goal. You allowed yourself to be vulnerable. The credit for the growth you experience from self-implemented challenges only goes to yourself. Not only is worth being proud of, it's admirable. It's admirable to be a creative who steps out of their comfort zone because creatives usually rely heavily on their feelings. It's difficult to create when you feel uncomfortable and breaking that taboo opens you up to a world of opportunities.
Pushing Your Boundaries
We all have our limits. My limit for my design work for years was web only. I refused to design for print. After taking a marketing role, I realized 90% of the work I created would be for print and it terrified me. In that year, I designed business cards, fliers, posters, folders, banners, product labels, pen designs, and other things. My boundaries shortly shifted from the web, to paper, to products, and so forth. Challenging yourself is the best way to push yourself outside of the boundaries you've created for your work.
Create Your Challenge
What are you unhappy with in your creative life? For me, I'm learning to sell myself, my services, and now my paper shop. Guess what? I'm not doing so great! People who are able to sell themselves online are my heroes because I don't seem to be doing that so well. When I was creating my goals for Studio 404, I knew my biggest concern was my ability to sell and it would be my challenge. Find out what you need to become a better version of yourself. Once you've identified a few things you struggle with, set a plan in motion. Learn to manage your goals and expectations of yourself.
No Excuses Necessary
Eliminate negatives in your daily processes while working through your challenges while being realistic about where you are in the process. No, I'm not doing great at selling myself online but I know I have the ability to do so. I cannot resolve to depending on my failures to quit trying to reach my goals. Surround yourself with people who will not allow you to fail yourself. If you allow yourself to give into excuses you create, you are more likely to give into excuses others give you. Don't sell yourself short. You deserve to succeed.
Just to conclude, I've put together a smaller guide to just wrap this all up into bullet points but at least challenge yourself to do something new this year!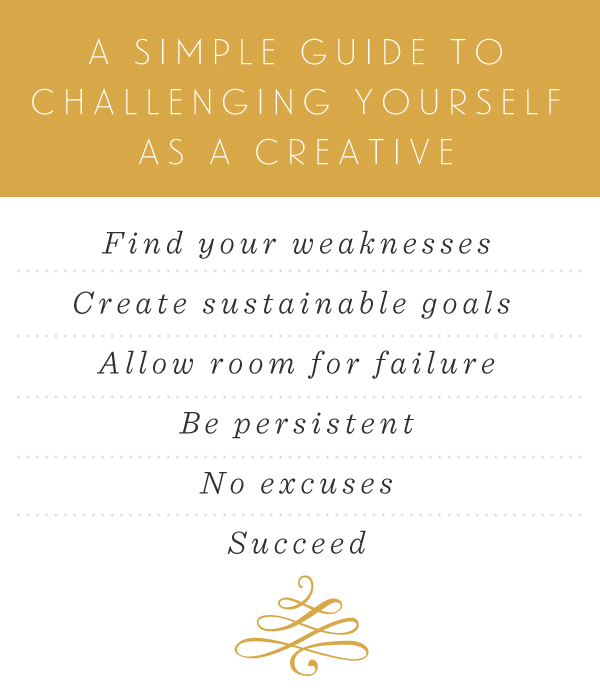 In other news, I've added the below Hello Pattern card to the shop which you may remember from this wallpaper! I've also done some shipping adjustments so it might be a little easier to get a card to your mailbox. 🙂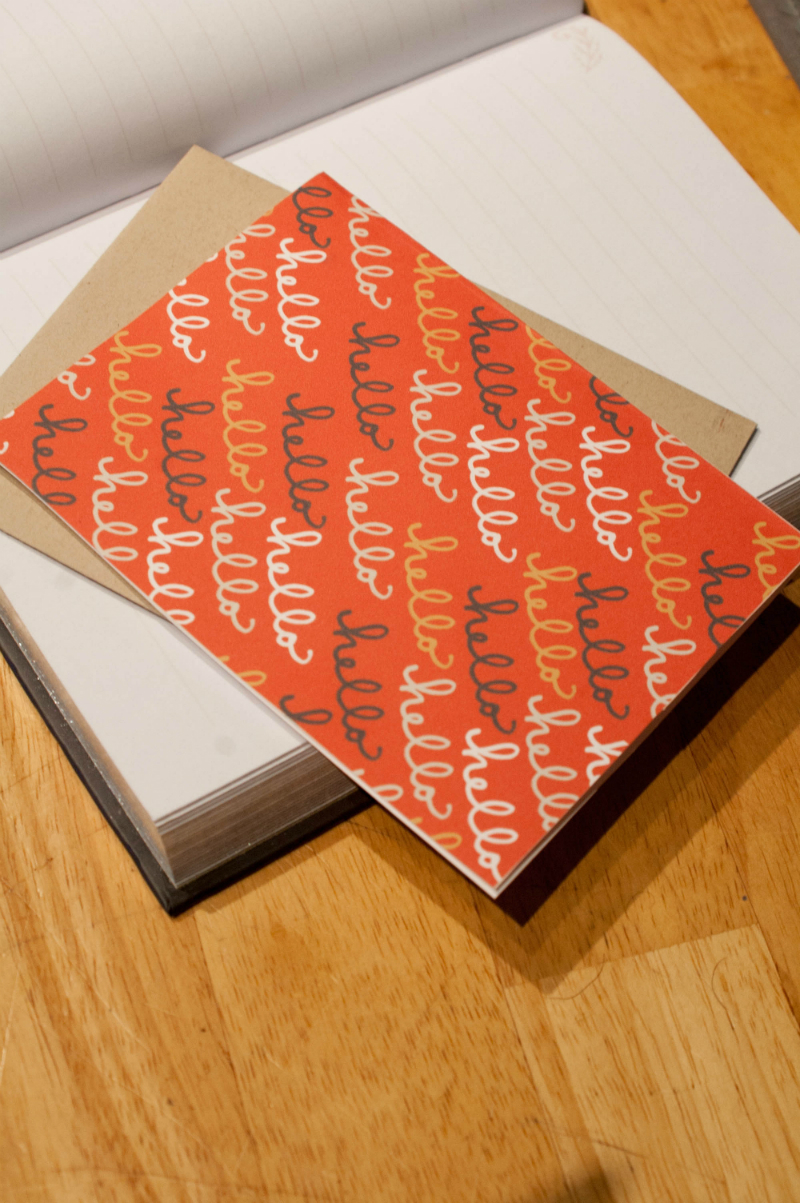 Photo Copyright Studio 404
What have you been challenging yourself with lately?