Happy Thursday! As my last day of a hopeful 23 year-old, I'm so excited to have two of my favorite designers talking about client relationships. One of the best and sometimes terrifying things about being a freelancer is developing client relationships. Relationships are such a huge part of our lives which is why client relationships are no different. Some of my favorite projects are with my long-term clients who I've been working with for years. Getting an e-mail or a phone call for a new project can be the beginning of something amazing which is why I'm happy to have some questions answered on the subject.
Today, the lovely Kimberly of Her Name is Kim will be sharing some of her thoughts on client relationships. I've never heard anything but ravishing reviews from Kim's clients about the work she does for their blogs and their brands. I'll also be featuring some answers from Kory Woodard, who has been freelancing for two years now. Kory started her career during school so I really wanted to get her perspective on building client relationships while being a full-time student. Both ladies are fantastic designers who have a lot to offer and I'm excited to share their thoughts on client relationships.
---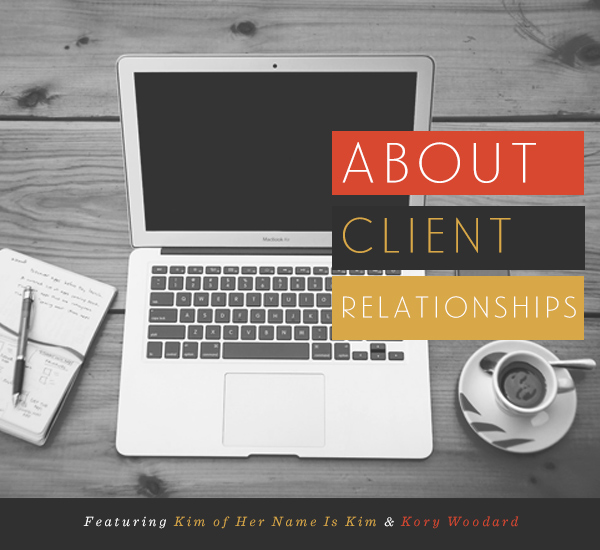 What is the importance of good client relationships for your business?
Kimberly: Having a good client relationship is everything for your business. In our field, referrals, well at least for me, are my main source of income. I make sure I provide white glove service to all of my clients, so that when we're done, they'll sing my praises and also know what they should expect for any other service based business. Additionally you earn their trust, so should they need anything in the future, they'll think of you first.
How important is it to you to have long-term client relationships?
Kory: It's incredibly important to me to maintain a relationship with my clients. It means a lot to me that I create a positive experience and develop a meaningful relationship. As a young freelancer, there have been months where I've been lucky enough to rely on the income from my repeat clients. So it's that much more important to my business to have those relationships.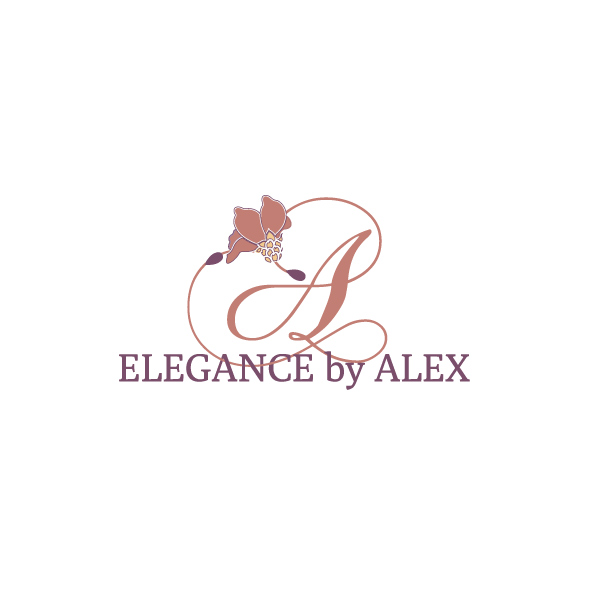 What strategies do you use in building your client relationships?
Kimberly: I try and follow up with my clients even after the project is complete to make sure they are getting a return on their investment. I also like to offer my repeat clients a small discount should they need future services. I also prefer to educate my clients on design trends, offer website advice or suggestions that will increase their ROI beyond the design portion of the project. For instance I had a client whose blog I designed, and I noticed she had no email opt-in on her website to gain more subscribers. I suggested the importance of a great Call To Action and what it can do to generate more leads or more subscribers to her blog.
I also make sure my clients know how to use their websites before I sign out. I don't want them to feel like I am just going to leave them high and dry so I make sure we walk through everything and they understand how everything functions. I also have a great deal of patience with my clients. I'll admit, I can be a bit of a hand holder lol, but I love being able to make my clients feel at ease and comfortable with using their blogs or websites.
The most important strategy of all is have FUN! This is my passion and even though there are some clients I've never actually talked to on the phone, they can feel the fun through email lol. You can keep things professional but still have an amazing collaboration experience with your clients.
I don't just design for my clients, I collaborate with them. It's a team effort and I work with my clients to create something they will not only love, but serves the purpose of generating income for their business.
Have you dealt with a client relationship going bad? If so, what helped you deal with it?
Kory: Absolutely! Thankfully it's just been a time or two, but that means I haven't developed the best way to deal with it. However, when I have had to deal with it I try to take time to step back and see what exactly isn't working, and why it's not. In that instance, I saw that it just wasn't going to work out, so I accepted that the project needed to end.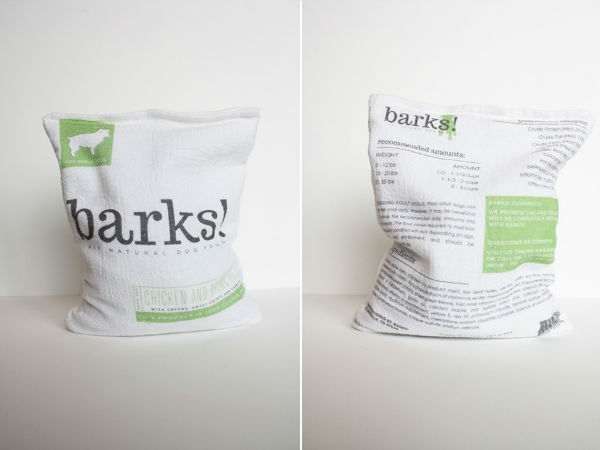 Why should freelancers focus on building client relationships?
Kimberly: Freelancers should focus on building client relationships because you'll have repeat business from those clients and they are more likely to refer you to their colleagues and most importantly gain their trust. Doing business online can be difficult since you're not interacting face to face, so it's extremely important to gain your client's trust.
Have you ever changed a process within your business to make it easier for you to develop client relationships?
Kimberly: Absolutely. I recently actually implemented the 60 day follow-up with my client. After I complete a website, blog or brand identity, I like to follow up to see how they are doing and how things are going for them or if they've ran into any snags. This creates a learning opportunity for both myself and my client to see what's working and what isn't. It's also a great opportunity to gain additional business from the same client. I also implemented a new project management software to make my communication on projects with my clients seamless instead of just using plain old email to discuss projects.
I am also in the process of creating some sort of Thank You gift. I recently make an online purchase and a few days later, I got a thank you note in the mail from them thanking me for my purchase. It was simple but it was really thoughtful. I am in the process of going through all of my clients within the last 6 months and sending them all "Thank You" notes. It's those small touches that really mean a lot.
I have a newsletter, but I am going to get better at sending them out more frequently. Most of my clients have subscribed to my email list, so I will provide them free tips to help get the most of their website or blog.
What is the most important key to building relationships for your potential clients?
Kory: The most important key is a couple – be honest, helpful, and patient. Many of the clients I work with are unsure of what they want at the beginning of the project, and some are even a little unsure of what to expect when working with a designer. So, aside from actually having a genuine interest in their success ( duh ) and helping them, it definitely helps the relationship to be honest with them on what they may need or even if you're the best fit. Aside from that, be patient when you're preparing to work with them as most people don't know a lot about our business, and be helpful. If you realize you aren't the best fit for them, don't just step away. Give them the resources they need to get project done.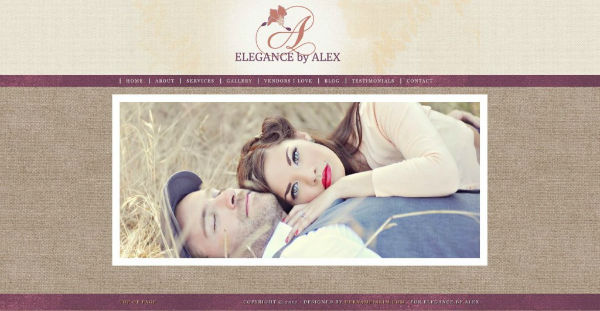 What tips would you offer to other freelancers on managing client relationships?
Kim: 
Treat your clients like gold. Earn their trust and, listen, listen, LISTEN to them because it's really not about you, it's about them.
Ask LOTS of questions because communication is KEY. It's our jobs as designers to get what we need from our clients.
Educate your clients. If something doesn't work design wise, don't use design jargon, show them why something doesn't work.
Create an easy and seamless process for your clients. If something isn't working in your process try something new.
Follow up with your clients. Go above and BEYOND. Don't just do the job, do it how you would want it done for yourself.
Have fun with your clients. Don't make the process like it's a trip to the dentist. Make it comfortable and easy!
 What advice do you have to offer on newer freelancers who want to build client relationships?
Kory: Probably the best advice I could give would have to be 'be yourself'. Don't pretend to be someone else or more professional than you feel as you chat with them. If you don't know something, just be honest. It's going to be obvious that you're trying to be something you're not, so just be yourself.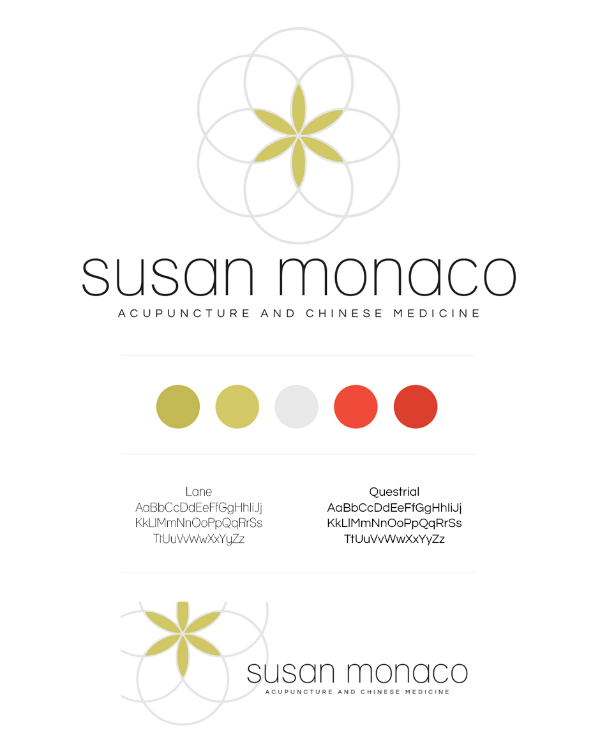 Thank you so much Kimberly and Kory for taking the time out to answer these questions and share your stories here.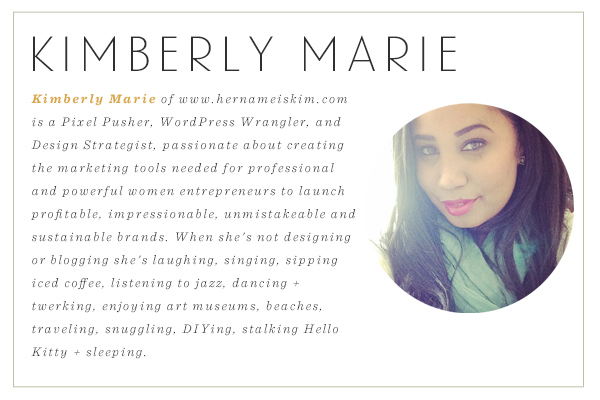 Connect with Kimberly: Portfolio | Blog | Bloglovin | Facebook | Google+ | Instagram | Pinterest | Twitter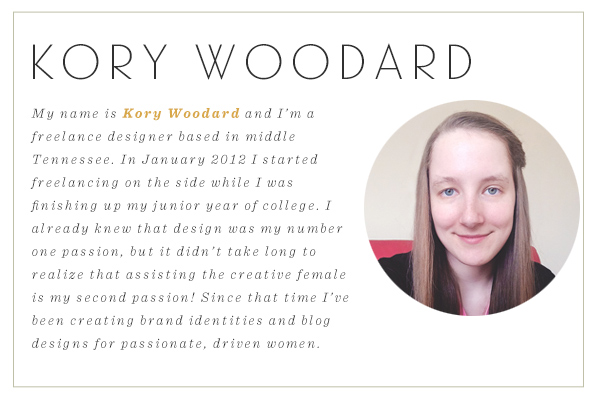 Connect with Kory: Portfolio | Blog | Dribbble | Instagram | Pinterest | Twitter