Hi friends! Yesterday during my post about prioritization, I talked about keeping your community. It's important to me to support my fellow bloggers and occasionally, I reach out for guest bloggers. Kate is super supportive and one o the sweetest bloggers I know. Today she's going to be sharing some thoughts on guest blogs which is a great follow up to yesterday's post. Enjoy!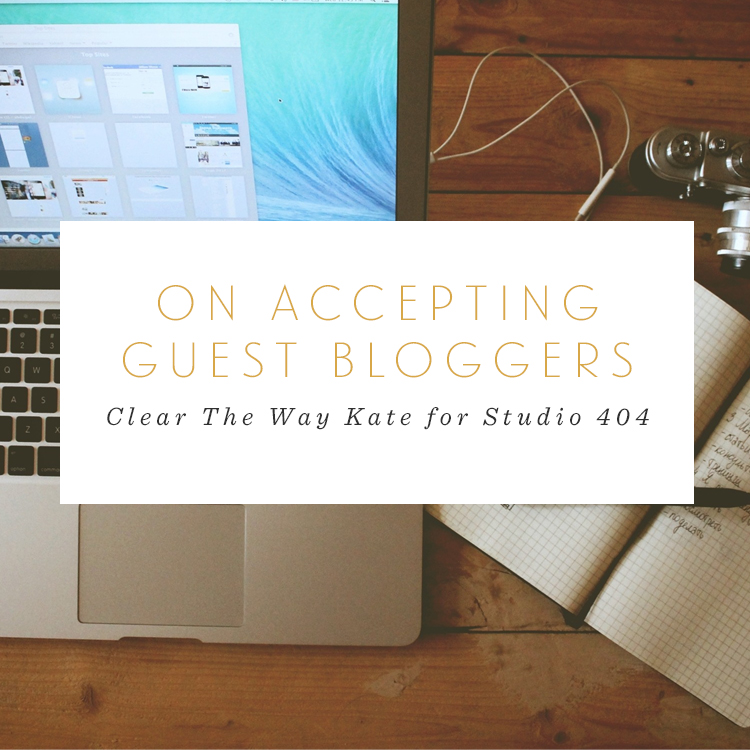 My name is Kate, and I'm particular. I like listening to a particular type of music (certainly not country music), I only watch particular movies/TV shows (ones that stimulate my mind), and I like cleaning the dishes a particular way (rinse then sponge). It goes to follow, then, that I am very particular when it comes to my blog, Clear the Way.
When I first had the idea for my guest posting series called One Word Inspiration I was really excited; I knew it was a great idea. Each month I'd choose one word, share that word with a guest blogger, have that blogger create something based on only that one word, and then I'd share it with all my dear readers on Clear the Way… I mean, that's so cool! But I still hesitated.
What if someone posts about something that I don't agree with? What if the writing isn't worded how I would word it? Would Clear the Way still remain my creation if I invited other voices to the table?
When you invite guest bloggers to write for you on your blog, you are relinquishing control and putting yourself in a vulnerable space. There is no way around that. When you decide to take guest bloggers you must understand that all people are different and all people are particular in different ways. But, as scary as giving up control is, there is something really beautiful about other bloggers using your space to open up to others that really makes it worth it.
In my experience, the One Word Inspiration series has been really interesting, eye-opening, and popular. Inviting others to share more about themselves on my blog has helped me feel connected to the blogging community at large. It has helped me become friends with some really interesting people. It has shown me that sharing really is caring, and caring is the best thing you can do as a blogger.
So if you have been thinking about starting a guest posting series or simply accepting more guest posters, I say go for it! Remember that you can always lay down guidelines and be clear about your expectations. In the end, only you can decide what gets posted to your blog. Don't let the fear of the unknown or of giving up control keep you from experiencing a whole new level of blogging and relationship with other bloggers.
P.S. Did you see Angel posted for my One Word Inspiration series this month? She shared about the word "capture."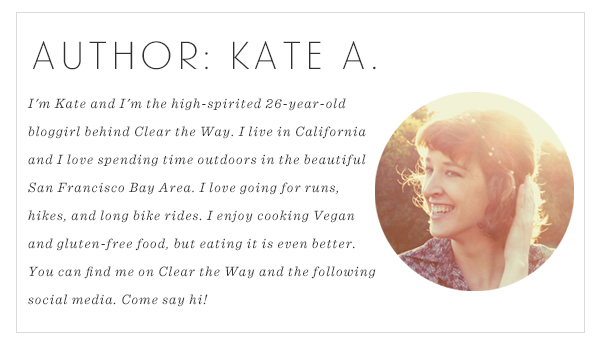 Connect with Kate: Facebook | Google+ | Instagram | Pinterest | Twitter