Happy Monday! I'm hoping for a much more blog-productive August but after trying to re-schedule a standing meeting this week, I realized I'm a bit busier than I'd like to think. In this case, I'm exciting to have a guest  post full of helpful information from Kim Herrington of Bear & Beagle Creative. Kim is a doll and really knows her stuff when it comes to online marketing. I'm sure we'll all be able to benefit from her tips! Thank you so much Kim for taking time to be on the blog.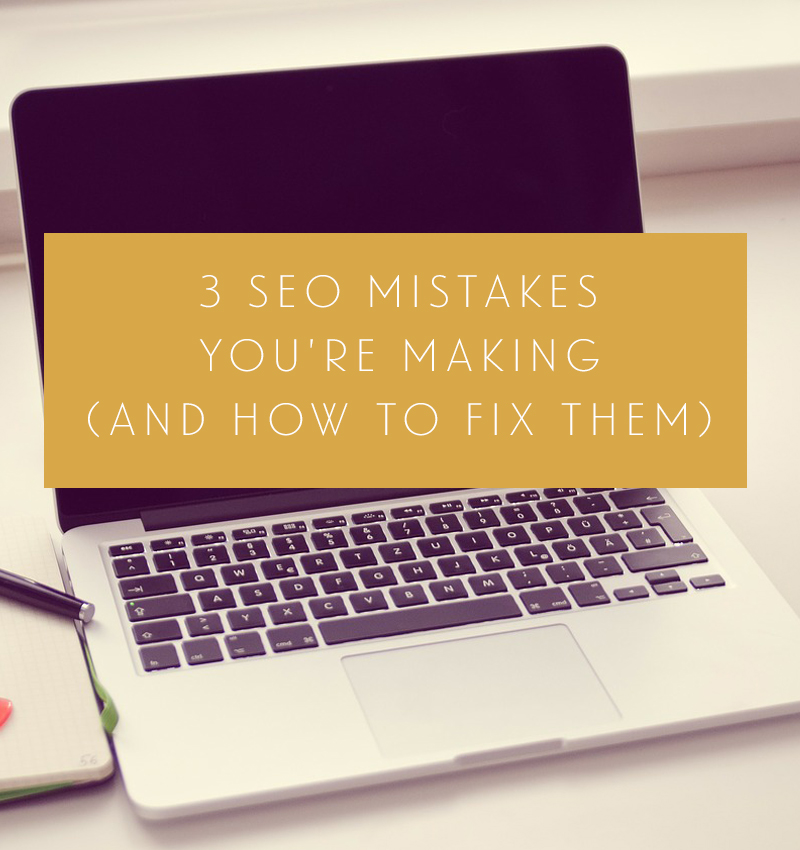 Most bloggers who have been publishing on the internet have heard about implement Structured Data mapping.
WordPress users also get the added bonus of powerful SEO plugins, like Yoast's WordPress SEO plugin. Install this plugin and start using it on your website and you'll be much further down the road to being SEO-friendly. Yoast also does fun extras that help your website's performance, like enabling Twitter Cards. It's my most recommended SEO tool for WordPress bloggers!
2. You're not writing how people search.
What was the last thing you searched for in Google? What did you type in? Google looks for as close a match to a query as it can for relevant information based on a number of different factors. One of those is phrase and keyword matching.
If you've been trying to incorporate keywords into your writing, as many bloggers do when they hear about SEO, it can come off as unnatural sounding. In most cases, you're probably not using the same phrases someone might search for either.
Instead of trying to optimize for a search engine, optimize for a person. What are they looking for? What words will they use? What do they expect to find? If you can answer a searcher's needs, you'll be better off in your SEO as well as overall website performance.
3. Your titles suck.
If there is one thing you can do for all aspects of your blog, from SEO to social media, it is writing attractive titles. Post titles appear everywhere your content does and is the first impression your content gives to potential readers. Not only do great titles contribute to SEO, you need attractive titles to make your search successes turn into clicks.
Writing great titles is a learned skill that takes time to develop. The best way to learn is by using Twitter to experiment with titles. When you share a post you've written, try out different kinds of titles and see which ones gain the most clicks. It can help you decide how to better write titles to score clicks.
SEO is one of the hardest and most intensive skills to implement for your website because it's a constantly changing battle. But don't worry–everyone makes SEO mistakes, even the big guys. I even catch myself doing stupid SEO things too! You'd be surprised what glaring mistakes I've noticed on national brand websites.
Just remember, think like your audience and you'll always be better off.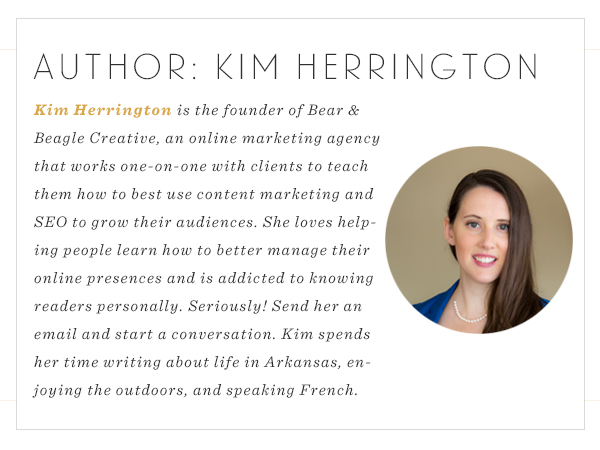 Connect with Kim:  Bear and Beagle | E-mail | Facebook | Google+ |  Pinterest | Twitter |  The Build Your Blog Vlog | The Build Your Blog G+ Community