I have a confession. I haven't used Firefox regularly since Google Chrome's beta release last year. Although the beta was buggy, I became a faithful Chrome user. I could go on and on about how many people complained to me about Chrome, but I really didn't care. I kept using Chrome anyway! I developed sites in Chrome, which was much easier to manage with cross-browser compatibility issues. For some reason, whenever I develop a site in Firefox, I always end up with more errors with cross-browser compatibility than I do with Chrome.
Don't get me wrong! I would never say anything bad about Firefox. It's still the number one browser for designers and developers. It has a lot to offer; but for me personally, I prefer Chrome. I've tried Safari and Opera and found their minimalism to be lacking of my needs. However, since my Google account is pretty much my life (Feedburner, Gmail, Google Reader, Google Calendar, Google Docs, and so on…), being able to create a separate desktop app from a browser is an amazing feature for me.
Chrome has long been out of it's beta stage, but they recently released a Chrome 3 beta available for download. I always avoid beta testing unless it's an application I can completely restore. If Chrome crashes and dies, I still have my bookmarks uploaded on Firefox and Google Bookmarks. I decided to give the beta a try and I am completely in love! Chrome now has a theme gallery with 29 themes to choose from.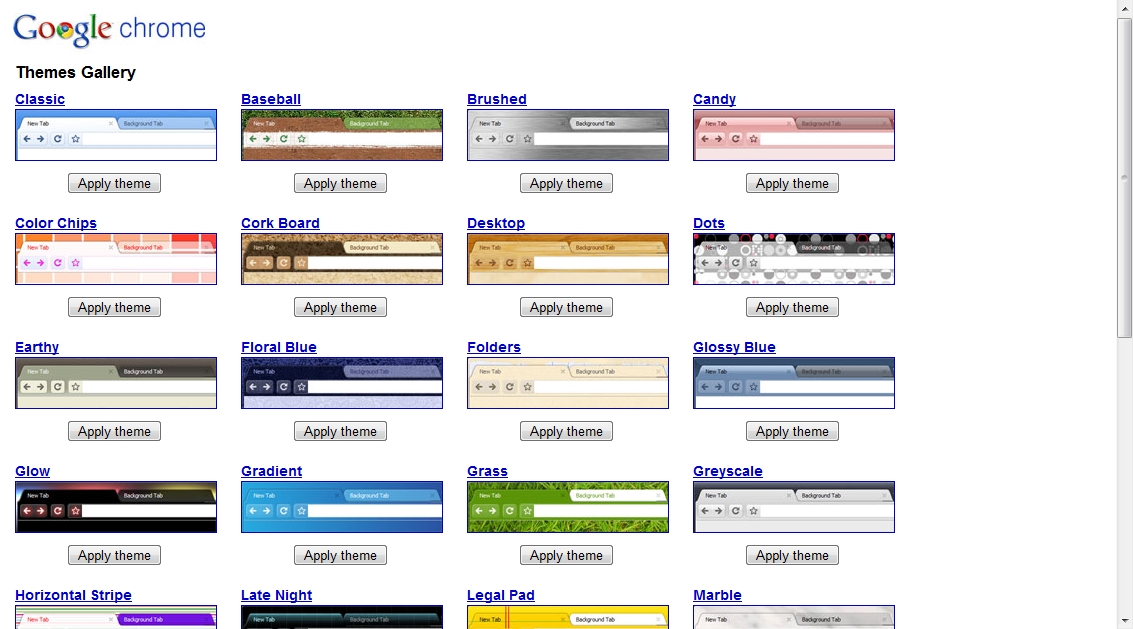 I decided to switch to the Zen Spring theme after using the Dots theme for a while. It keeps the minimalistic feel of Chrome, while allowing you to make it personal. I think it's funny that one of the main arguments people have used against Chrome was the inability to use themes or add-on. In the beginning of Chrome's development stages, the developers always stated that Chrome would have these features. I guess people need something to complain about. Honestly it's taught me that I can design without the aid of Firebug and all of my other designing guilty pleasure add-ons.
There's also been a great re-construction of the new tab page which offers users the ability to choose which "most visited sites" appear on the page. You can get a pretty good look at my "most visited" along with all of my embarrassing bookmarks that people should probably never see.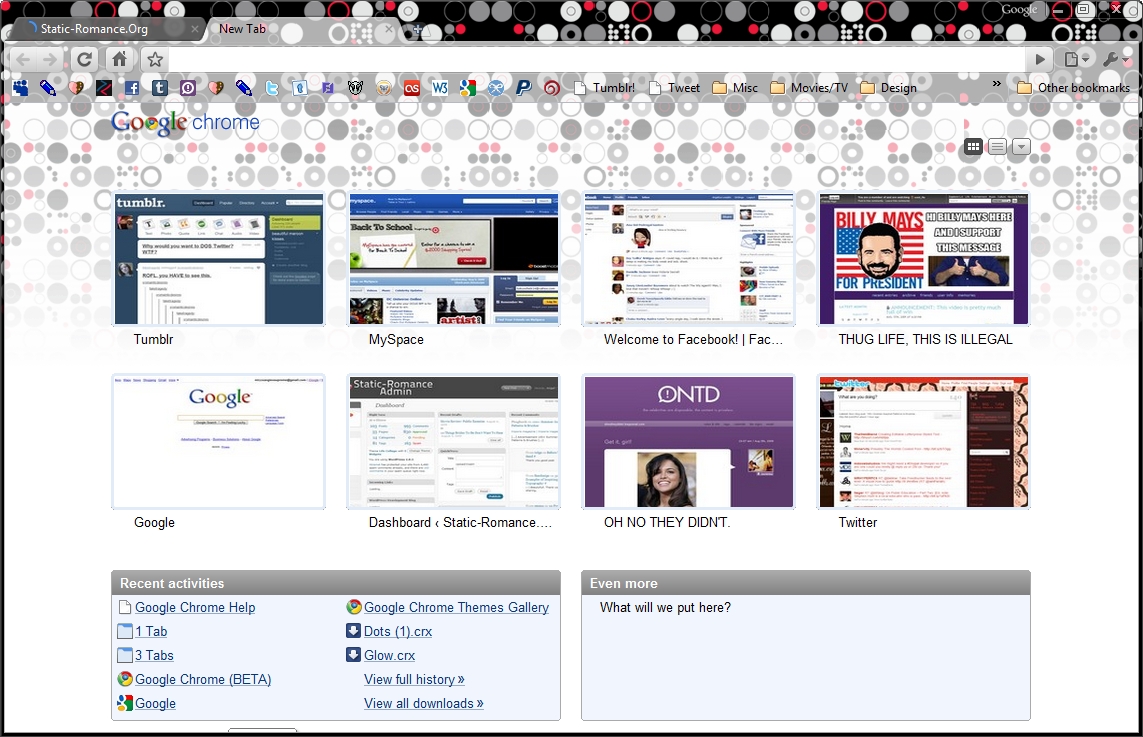 There's plenty in store for Chrome and this seems to be only the beginning. I can't wait to see what else will be included. I'm also loving that the spell check feature is working perfectly fine in WordPress.
What's your browser of choice?