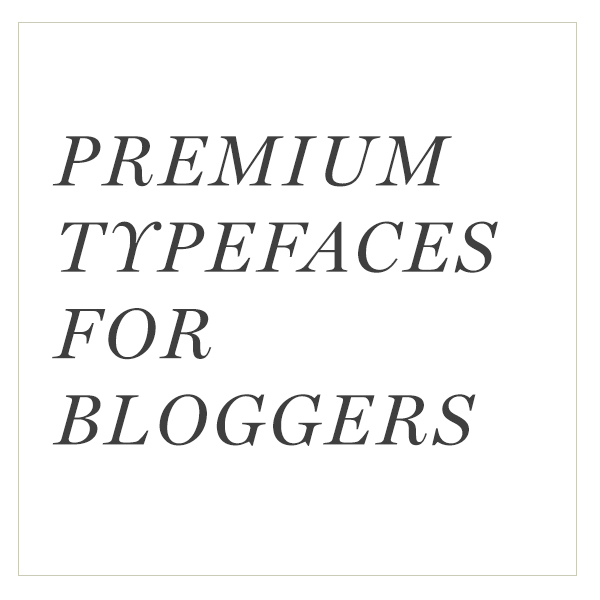 Many bloggers I know utilize photo editing software to add graphics to their blogs. With amazing resources like Google Webfonts and Font Squirrel, there usually isn't a reason for bloggers to get into the world of premium typefaces. Purchasing typefaces can be scary, especially when you find out that some of your favorites can be thousands of dollars. However, there are plenty of places that offer great typefaces for low prices and I hope to encourage you to support type designers by investing in their work!
Benefits of Premium Typefaces
Unlike a few years ago, the days of poorly designed free typefaces are long gone. With pay-as-you-wish type foundries like Lost Type Co-Op, users now have access to beautifully designed typefaces for nothing. So why should you invest in premium typefaces? Most premium typefaces typically include hundreds of glyphs, sometimes including characters found in alphabets of other languages. You can easily see below some of the various variations for Rachele.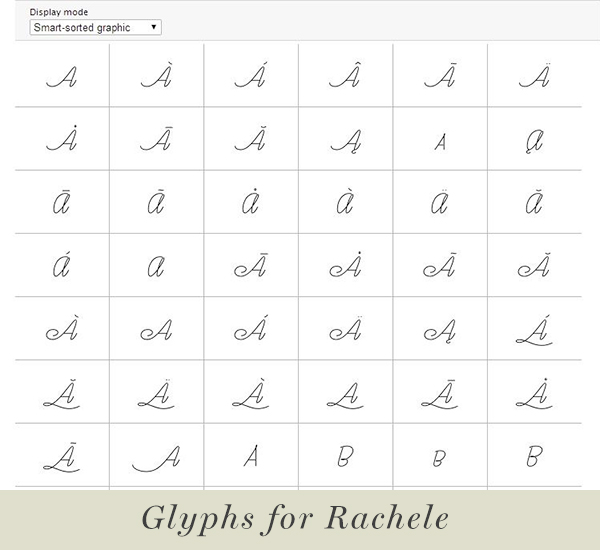 Many premium typefaces come in opentype formats offer various stylistic alternatives for glyphs. This definitely comes in handy when you want to choose from different styles of the same typeface. Below is the same typeface, Melany Lane, represented with two stylistic alternatives.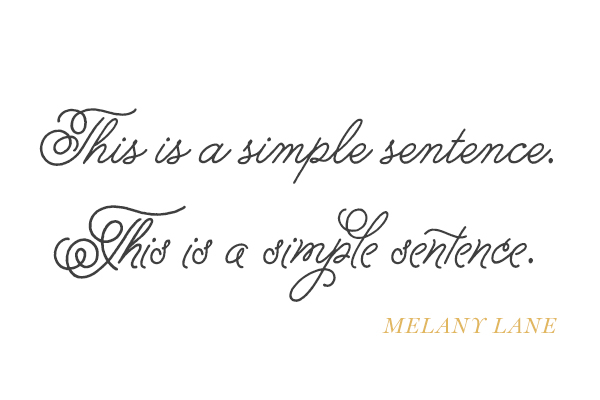 Finding Premium Typefaces
Some of my favorite places to find budget-friendly typefaces are You Work for Them, Creative Market, and MyFonts. You can find really well designed typefaces on sale, especially when they are being introduced. Type designers take a lot of time to develop beautiful glyphs and it's important to continue to support type foundries by purchasing their work. You will benefit from owning beautiful, classic typefaces and less likely to be using the same typefaces as millions do by using free typefaces. Some of my favorite foundries include Yellow Design Studio, Sudtipos, Hoefler & Frere-Jones, Latinotype, Avondale Type Co., Fenotype, House Industries, and Emily Lime just to name a few. Here are some of my old and new favorites which I thought you might enjoy.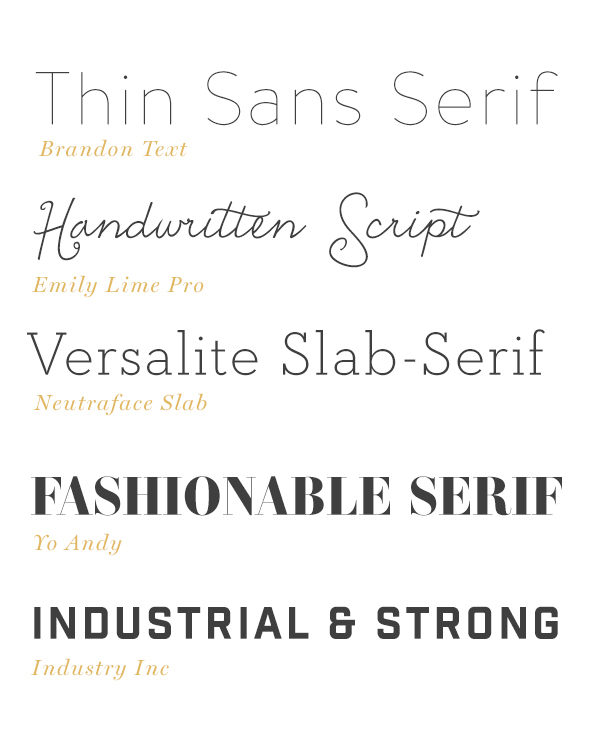 Brandon Text | Emily Lime Pro | Neutraface Slab | Yo Andy | Industry Inc. 
What are some of your favorite premium typefaces?