TGIF! This weekend is much needed. I'm dealing with a bit of a repetitive strain wrist injury which is quite unfortunate when you're a designer. I hope to re-cooperate so I can finalize some of the design element work for Studio 404. In the meanwhile, there is a local blogger meetup that I'm hoping to attend which is quite exciting. I'm sure I'll have plenty of links next week. I didn't get to divulge into my feed as I would've liked but I found some really neat things to share with you this week.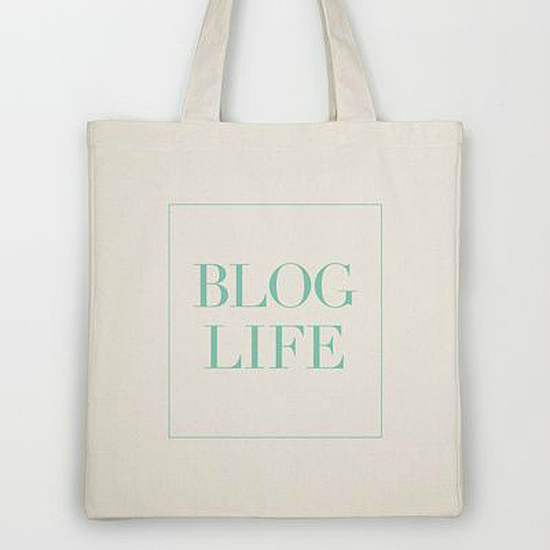 Have you ever found something fun on a blog you've been following for a while? This week, I visited Art Social to comment on an article Erin wrote when I noticed she had a shop. (Probably bad reader practice. Sorry!) I found this awesome Blog Life tote just sitting in her shop and it looks awesome. Totally on my wish list!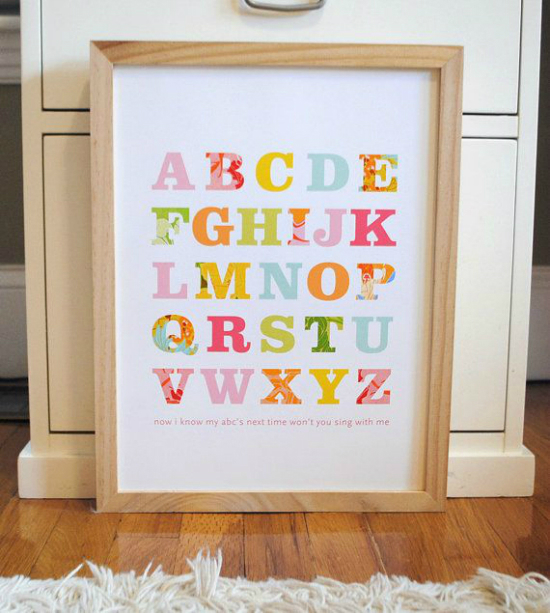 There's something about alphabet prints that always make me smile. Usually they're intended from children's rooms or nurseries but I can get away with having one in my office, right? Love this patterned alphabet print in a strong slab-serif by Almost Sunday Inc.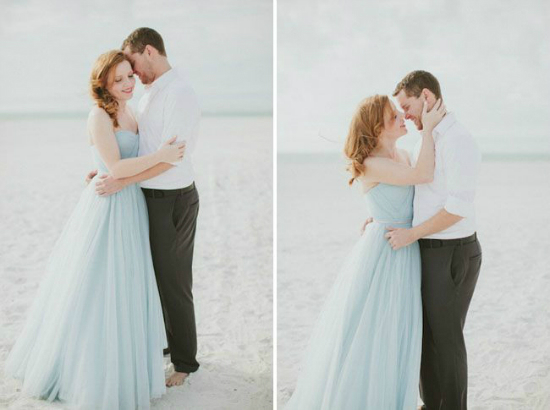 I've been a fan of  Studio222 Photography for quite some time. Green Wedding Shoes shared this beautiful proposal shoot by Becka and Nate Robinson. I love the soft colors. The pale blue dress looks divine on the beach.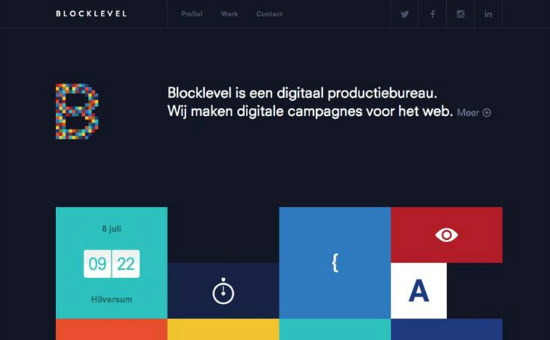 As I'm working on an intensive design project, I'm finding lots of inspiration from well designed websites. I love the colors and grid used on the Blocklevel site.  The branding is consistent all throughout the web design which is something I'm hoping to accomplish with my new site.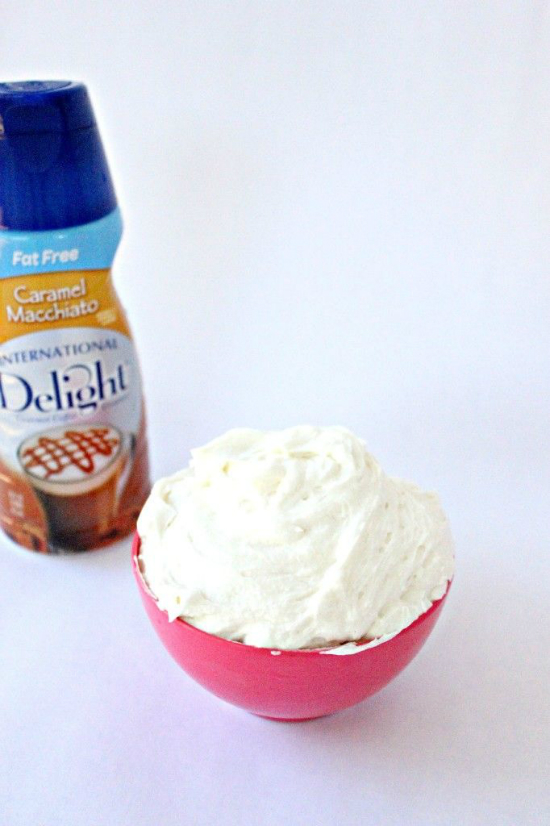 I've been on quite a baking kick lately so the idea of Caramel Macchiato Frosting sounds amazing.  I can't wait to try out this recipe on cupcakes this weekend!


I'm admiring the soft colors of this identity and web design work done by Rashi Birla of Bucket of Squash. Rashi's work is always inspiring to me due to her clean lines and great type choices.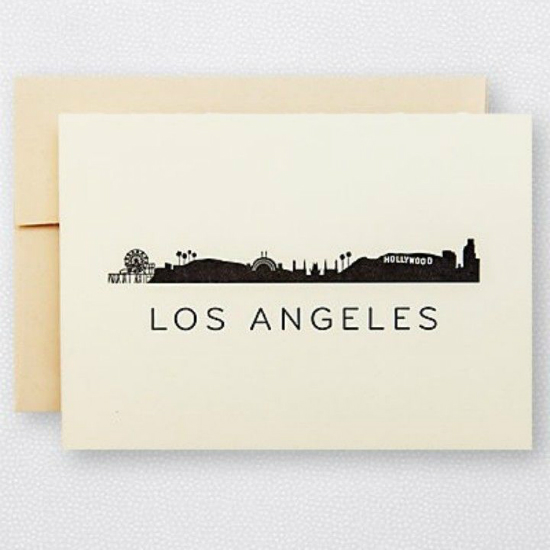 Hello! Lucky always offers great stationery sets. How awesome is this Los Angeles note card set? I've been really drawn to silhouettes of cities lately and I hope to share some of what I've found with you next week.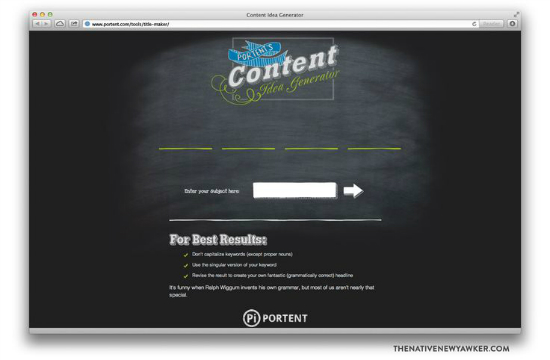 Fun headlines are pretty neat. I know some of my favorite bloggers have the most creative names for their posts. L of The Native New Yawker (love her!) shared this amazing Content Idea Generator on her blog this week. You just type in your subject and out pops a fun, funky title for your next idea.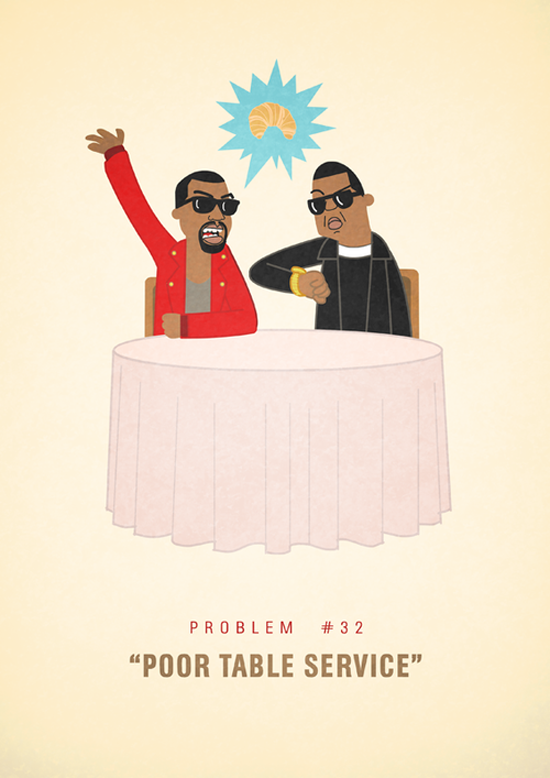 There's clearly never too much New York in one post right? I thought these illustrations of Jay-Z's 99 problems were hilarious. This was one of my favorites as I can totally see Kanye ranting about the bread being late on his Twitter. I love when designers push the envelope and create projects that are out of the normal trends.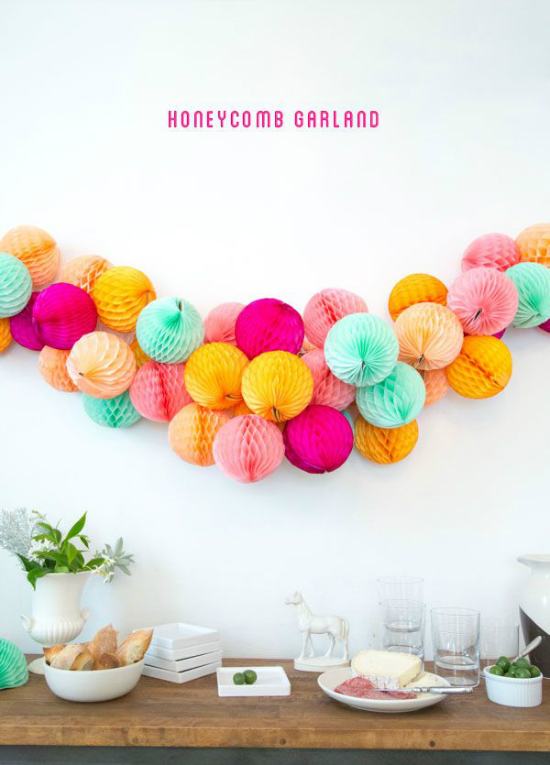 You know how much I love an easy DIY project. I'm adoring this honeycomb garland from Oh Happy Day. The colors used are fun and festive for summer get together.
Have a great weekend!