TGIF! This day has been a bit of a crazy one and it's just getting started. This week, I focused a lot more on design which was exciting. A lot of blogs that I didn't expect to post much churned out some amazing inspiration this week. I don't always want to feature the same blogs so it's good to have variety. Let's get started!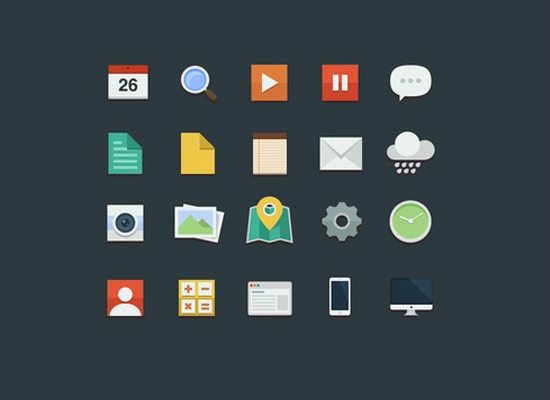 I'm a huge fan of flat UI so I fell in love with this list of ten different flat UI icon sets. I always enjoy seeing how icon designers create amazing icons with such small dimensions. These are definitely worth downloading!

I'm loving this London wallpaper designed by Maira of Adorable Design. The colors and lettering are fantastic. It's a perfect wallpaper for dreaming of a European summer.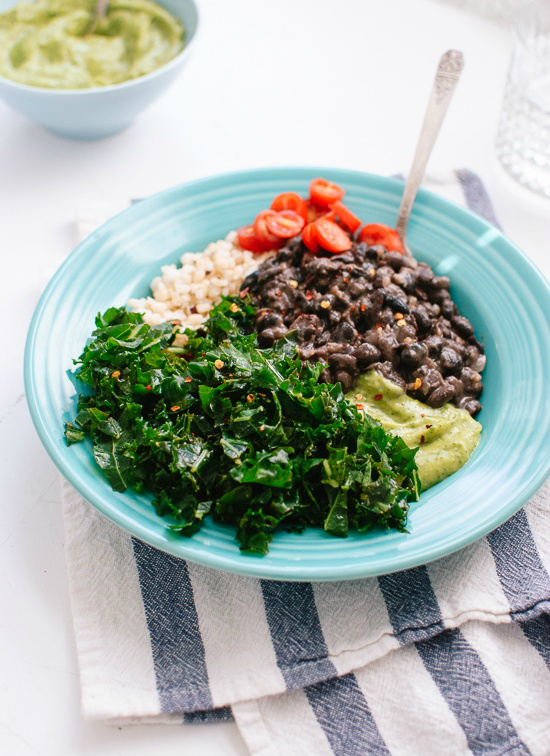 I would love to be enjoying a kale and black bean burrito bowl right now. Cookie and Kate is one of my favorite food blogs. Their recipes are always pretty healthy and easy to make. I can't wait to try this one out.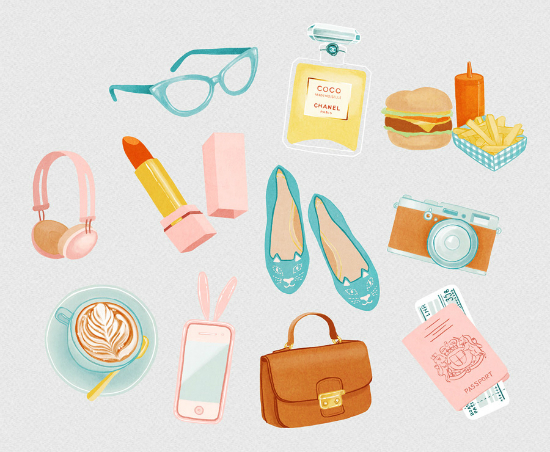 Kris of Kris Atomic did a great job of illustrating these gorgeous images for a fellow blogger. I love that she created various different images all within the same color scheme. I always admire her work!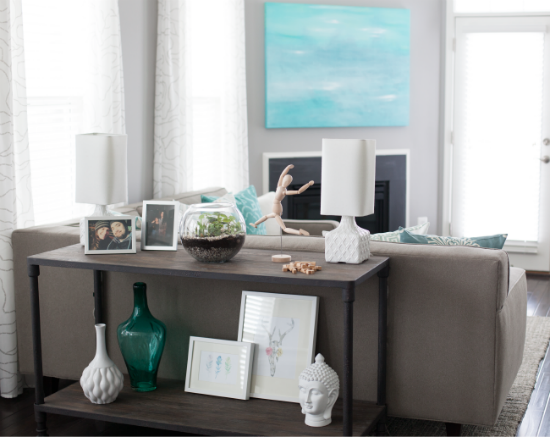 Isn't this great room gorgeous? Shayla of Designing A Life shared the progress of her gorgeous great room.  I adore the color scheme! She wrote an amazing post about finding the right pieces and taking time to decorate her home. I'm glad I'm not the only one who likes to find what fits.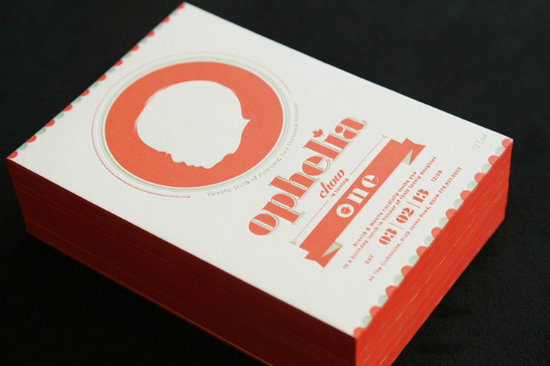 I absolutely adore these letterpress invitations for a one year old's birthday party. The colors, silhouette, and type combined make for an amazingly simple but beautiful invitation. Opehlia is one lucky girl!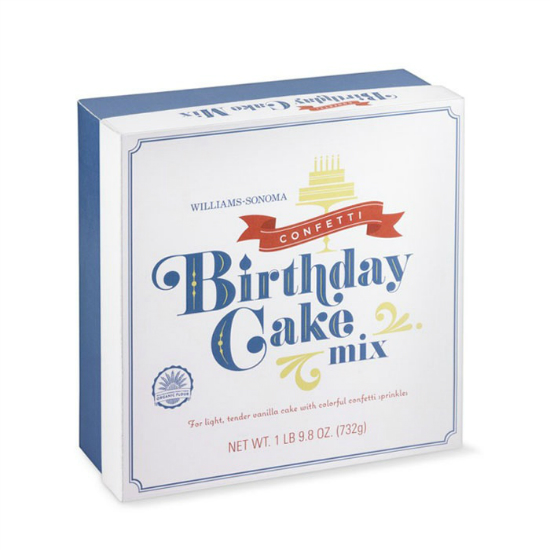 Speaking of great design, The Dieline shared a few gorgeous product designs for Williams and Sonoma. I adore their focus on simple packaging with bold typography and fun illustrations.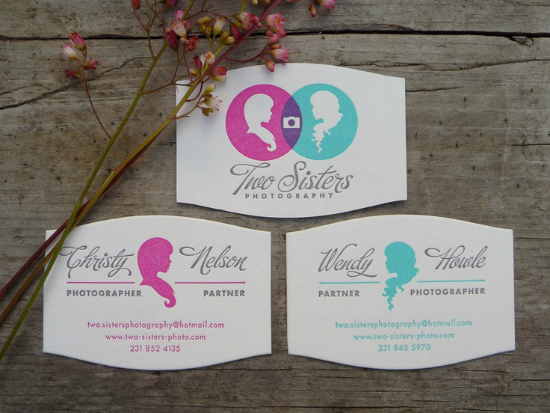 I'm allowed to post twice about letterpress designs I love right? The business cards for Two Sisters Photography are gorgeous! I love the colors and the simplicity of the designs. Each sister has their own unique logo but when combined, they create the main identity for the business. Such a neat idea!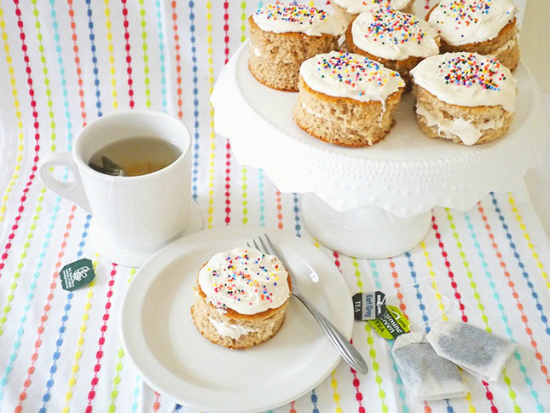 I'm dying to try these mini tea cakewiches with green tea icing! A friend of mine just recently baked using green tea and she really enjoyed it. I never would have thought to use tea in baking but why not?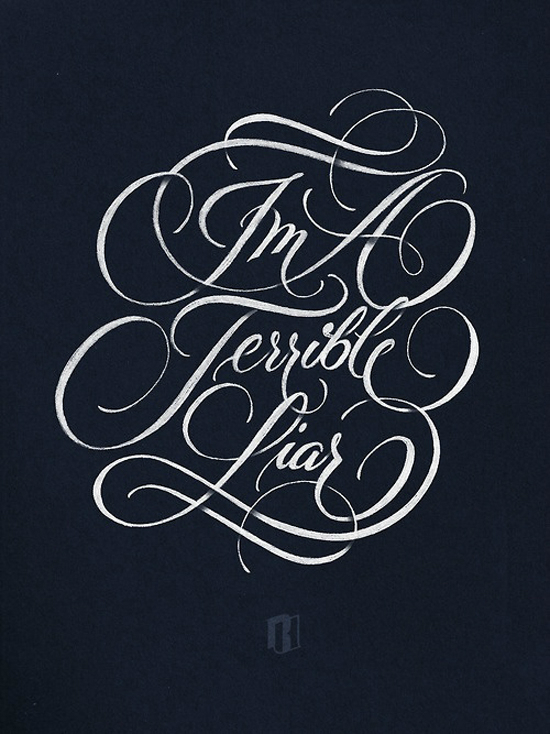 I love this gorgeous poster by Ryan Hamrick. The colors and type are so inspiring! I'm looking forward to my next lettering project.
I hope you have a great weekend! Be sure to check out my Blogging 101 article over on Sunshine Bloggers!