I'm so happy to be returning this week with this feature. I was bummed about last week's post because I had some really great projects to share. This week is also full of great projects so I hope it makes up for the lack of post from last week. I hope you're enjoying your Friday thus far.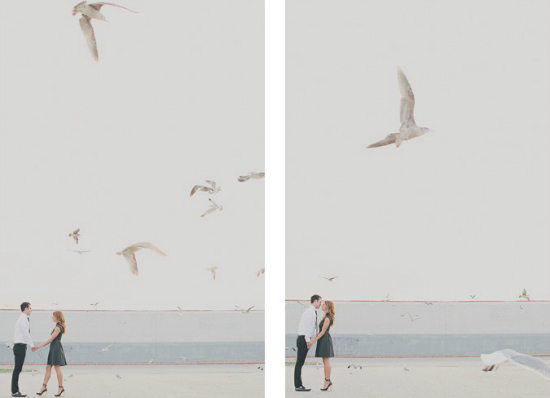 What's not to love about these photos of Christina and Josh shot by Our Labor of Love? I adore the photography by Our Labor of Love and they did a great job capturing this gorgeous couple. How often do you see birds in engagement shots?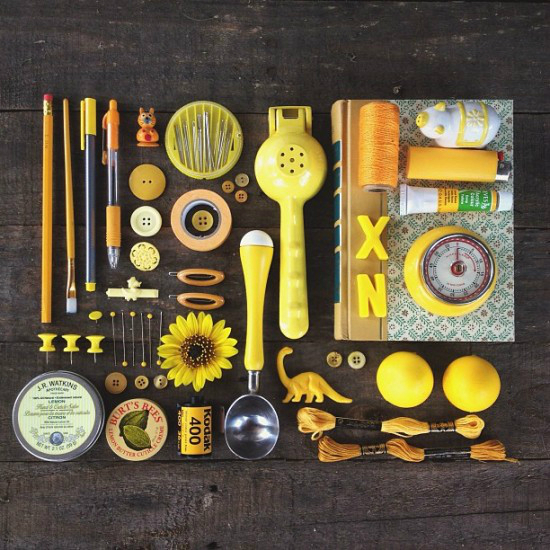 I adore this Colors Organized Neatly project by Emily Blincoe that Bri of Design Love Fest shared this week. There are few things that make this designer happier than bright colors and being organized.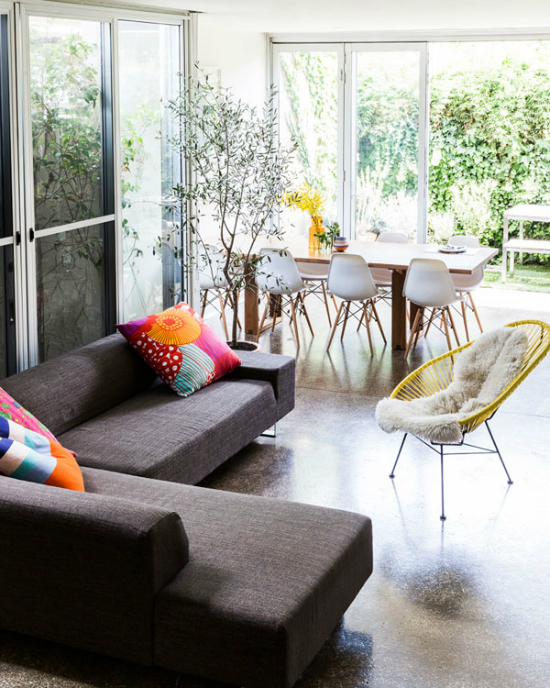 Seeing this in my Feedly reader this week, I automatically wanted to pack up my apartment and move to Melbourne, Australia. How gorgeous is this home? I know one picture doesn't do any home justice, so be sure to visit The Plumed Nest to check out the whole house tour.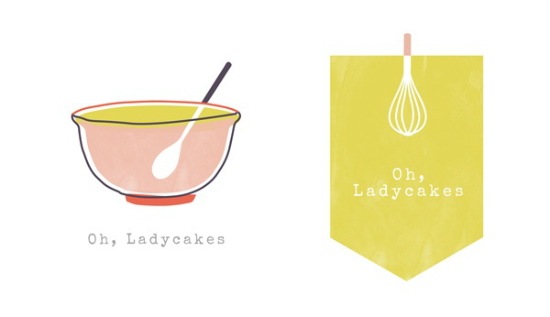 Emma of Emma Dime did an amazing job on the branding for Oh, Ladycakes above. I love the mustard yellow and the cooking utensils were illustrated by Emma herself! How cool!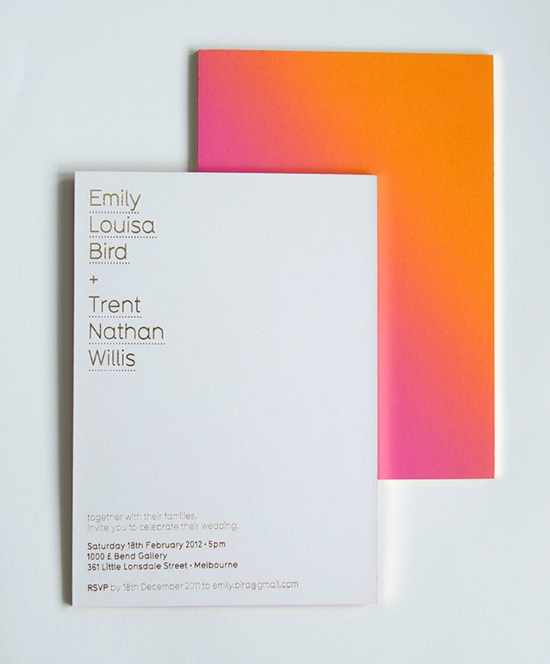 Gradients, foil stamping, and silkscreen all in one invitation? Yes, please! Emily and  Trent's wedding invitations showcase you can have great minimal modern invites with unique elements that stand out.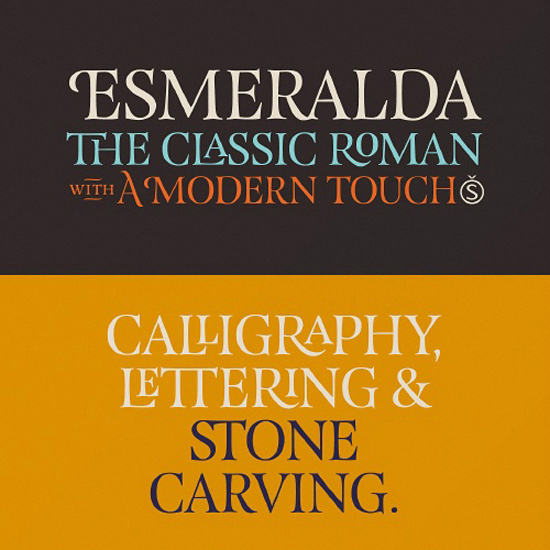 When I'm not actively seeking new fonts, I enjoy subscribing to typography blogs who are seeking in my absence. I Love Typography posted a great list of new fonts, including the above, Esmeralda Pro by Sudtipos. Adding to my type wish list for sure.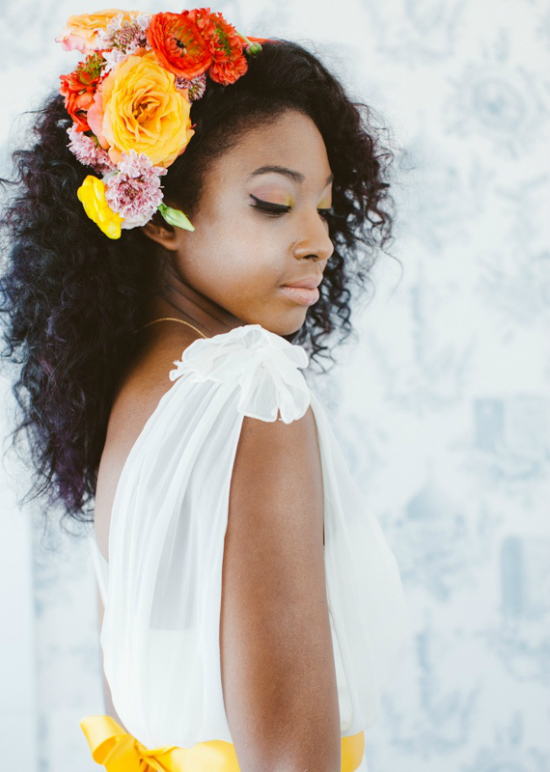 I don't have weddings on the brain, I promise! The above photo is from a gorgeous shoot at the Wythe Hotel photographed by Amber Gress. All of the vendors involved in the shoot did an amazing job pulling each individual element together. It does help that the model is gorgeous. I'm having all kinds of hair envy.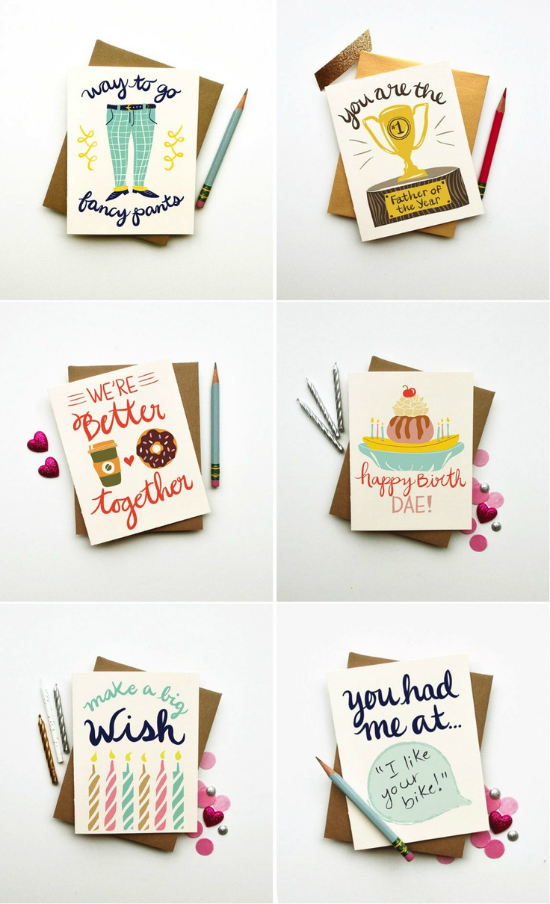 With the close of NSS, there have been tons of stationery posts from my favorite blogs. This Little Street posted a few inspiring cards from Little Low Studio. I love that the illustrations are the main focus of the cards. It's very hard to stand out in an industry that's always growing but I think Little Low Studio is doing a great job.

Do I really need to explain why these shipping tubes by Bisgrafic Store are inspirational? I just so happen to love graphic design and great type. I would love to ship out a few posters using these.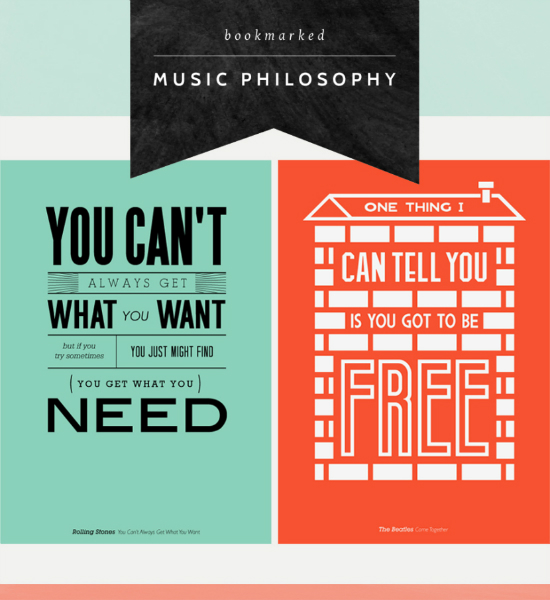 I came across the Music Philosophy project a few years ago. Jen Serafini did a great post featuring the site and reminded me how inspiring the project was. The posters, featuring lyrics from various artists, are available for purchase if you're interested.
Have a great weekend! Also, be sure to check out this great post by Yelle of Sunshine Bloggers on tips for engaging new blog friends.