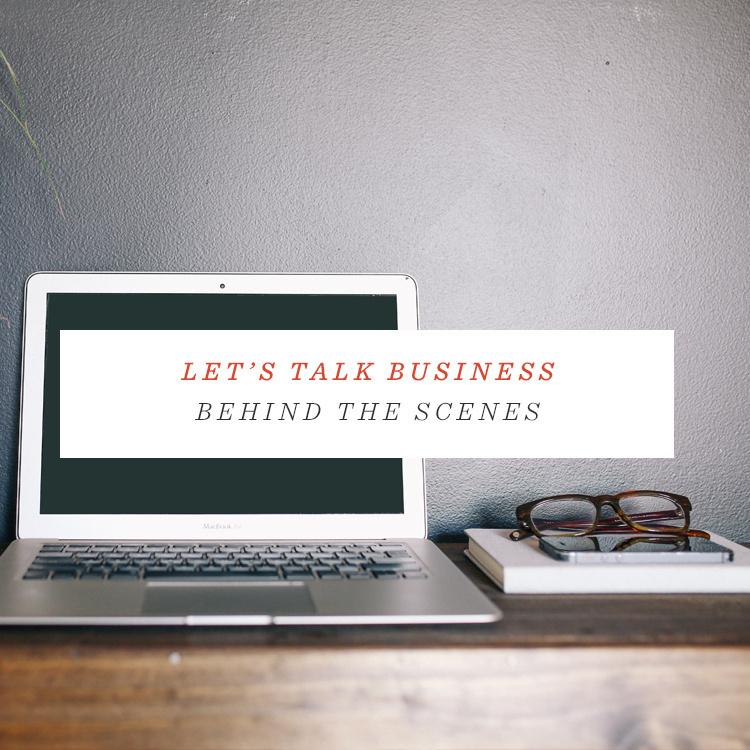 Happy March! As per usual, I am drowning in projects and constantly trying to catch up. My every day struggle of working and managing my business along with raising a newborn made me feel this post was overdue.
I am approached often when friends or strangers even express envy over being an entrepreneur. While working for myself has been the greatest thing for me, it's not easy! I know myself and some of my other fellow business owners/bloggers sometime focus on the good things and the positive side but I want to talk about the behind the scenes look of my business life. Behind any fun pretty shot of my office or work, I post on Instagram, there are four or five piles of papers you don't see. I have so much going on at times, it's hard to understand where my head is. So I want to talk about! Let's talk about the behind the scenes of being a business owner.
Meetings Happen
One of the biggest complaints I always heard about the corporate world was the amount of meetings that are involved. My creative business is much more brand-oriented than most others so I do a lot of project management. Meetings are an unavoidable part of project management and project based work.
On the Sevenality side, we generally have 2-4 meetings per new client project, depending on the type or size of the project. This includes an introductory meeting, usually a mid-point meeting, and a conclusive meeting. I enjoy working with local clients for the ability to save e-mail time by hashing out issues early on and face to face. I am able to answer questions that would generally come up throughout the project at once. It's been much more effective for me to have a phone call or a in-person meeting than sending 20 emails back to back.
Coffee Gets Cold
We've all seen or done the iconic first-thing-in-the-morning shot of our coffee at our very neat and organized desks. It seems one of the biggest misconceptions I have from others is the amount of free time I have during my day. I have great intentions to sit at my desk in the morning and start things with purpose but the reality is, I'll begin working and next thing I know, that mug of coffee is well below room temperature.
Speaking for myself, there is always something that needs to be done. As I write this post, I can think of twenty other things I could be doing that would probably be more "beneficial." Entrepreneurs work hard. We don't all just hang out and browse social media all day. Time goes by quickly!
Failure & Missed Opportunities
I don't think anyone likes to talk about failure but it does happen. There are things that happen that cause projects not to go well and it's not always easy to deal with. Being able to handle the reality of failure is one aspect of committing to doing anything. You wish for things to always go well but you have to put a plan in place for when they don't.
I've missed out on some great opportunities for this blog space in the past three months simply because this blog isn't my focus right now. It does suck, especially when I see peers who are thriving off of the same opportunities. Every day, I have to turn something down in order to keep myself efficient and sometimes, those things could have been great opportunities. I can't dwell on them or wish for more hours in my day, I have to be reassured in the decisions I make for my business which is a job that never stops.
What things happen behind the scenes of your business that most people wouldn't know about?