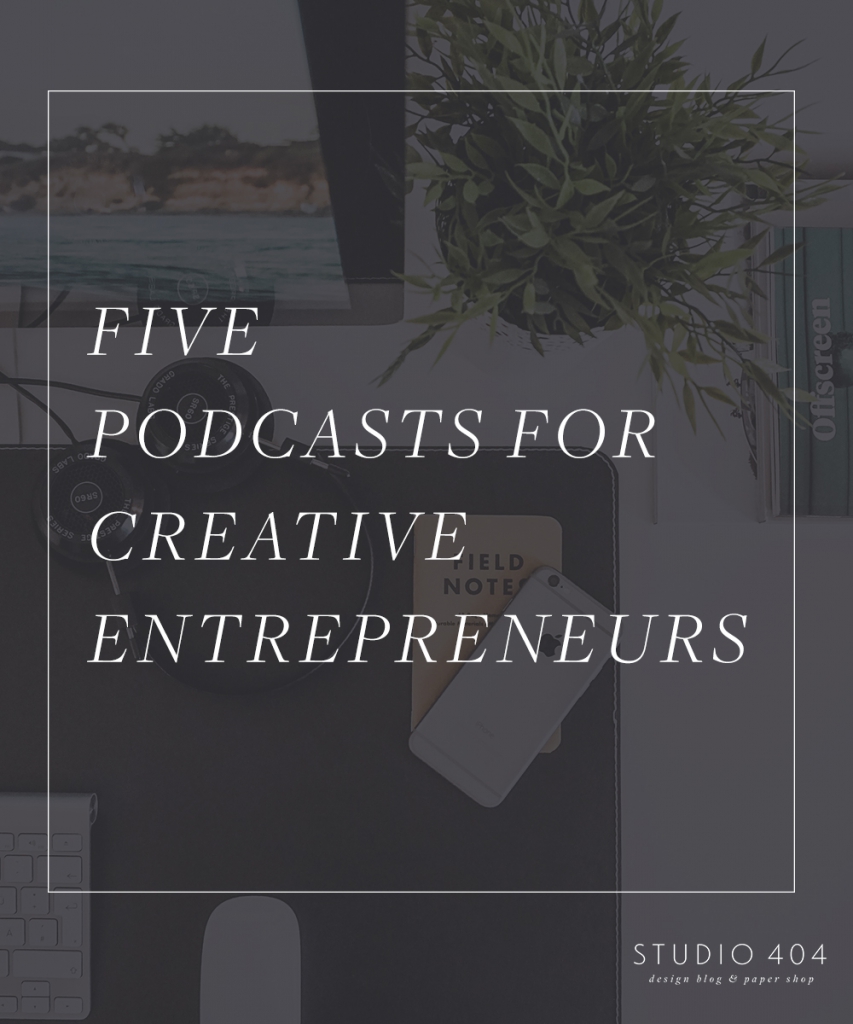 Happy Tuesday! This week is such a busy week and we're being drowned by Tropical Storm Colin so I'm really feeling the pressure. I'll be speaking at the Women in Business Speaker Series this Saturday so if you haven't grabbed tickets, be sure you get them now before they all sell out. During my workday, I almost exclusively listen to podcasts. I started this series two years ago and I can't believe there are still so many podcasts I'm in love with. Even after launching a podcast of my own, it's been imperative to me to keep supporting other podcasts that keep me grow and learn more about my businesses.
I have been a fan of The Great Discontent for years. The newsletter, blog, and now physical magazine have been such a great way for me to learn about other creatives. Creators, Tina and Ryan Essmaker, left their amazing day jobs to create this conglomerate that helps the community continue to thrive. Now there is a long-form interview podcast which is perfect when you're on the go and really love the TGD interview process. The podcast just launched last week so don't feel like you're behind. You can binge-listen and get caught up right now.
Recommended Episode: Ep .1 – Chip Kidd & Jen Mussari – Creative block, failure, and a surprise confession
When I first saw the Creative Empire Podcast launch in the Savvy Business Owner Facebook group, I was very excited. I've become a fan of Reina Pomeroy through Twitter and was excited that she was partnering on an interview-style podcast for creative business owners. Reina and Christina are fantastic hosts. They are engaging, organized, and thorough during their interviews. I binge-listened to the podcast in a single work day and I have no regrets.
Recommended Episode: Ep. 3 – Steph Crowder – Men vs. Women in Entrepreneurship 
Kayla has been such a huge supporter of Studio 404 and Heart + Hustle Podcast so of course, I was excited when she announced the launch of the #Createlounge podcast. Kayla's podcast is very casual as she's the only host. She has chosen a great variety of guests which I really appreciate. I love learning about other people and how they run their businesses. While Kayla's podcast is also pretty new, it's become a must-listen for me.
Recommended Episode: Ep. 2 – Vulnerability in Creativity with Sara Brink
I don't remember how I discovered The Creative Agency Podcast but it's quickly become one of my favorites. Host, Chris Bolton, wanted to talk to other creative agency owners about how they sell, market, and deliver creative services. I have learned so many great things to implement into my business. Another thing I love, as I do with #Createlounge, is that Chris offers a variety of hosts. I have found so many amazing agencies through the podcast which has helped keep me inspired to keep creating.
Recommended Episode: Ep. 13 – The Art of Discover with David Yarde of Sevenality
Many of you know I'm a huge fan of the Creative South conference. I was sad to miss this year's conference because I was speaking at WordCamp Jacksonville the next weekend. The launch of the podcast helped me enjoy what I was missing while still getting to know some of my favorite speakers and creatives a little more in-depth. I love that each interview is very different like each guest. It's a really fun podcast to listen and guarantees some laughs at times. If you're unsure of which podcast to start with, this may be the one for you.
Recommended Episode: Ep. 18 – Adam Grason
So if you're looking for more podcasts to listen to, I've been compiling lists for two years. Here are a few posts you should check out: