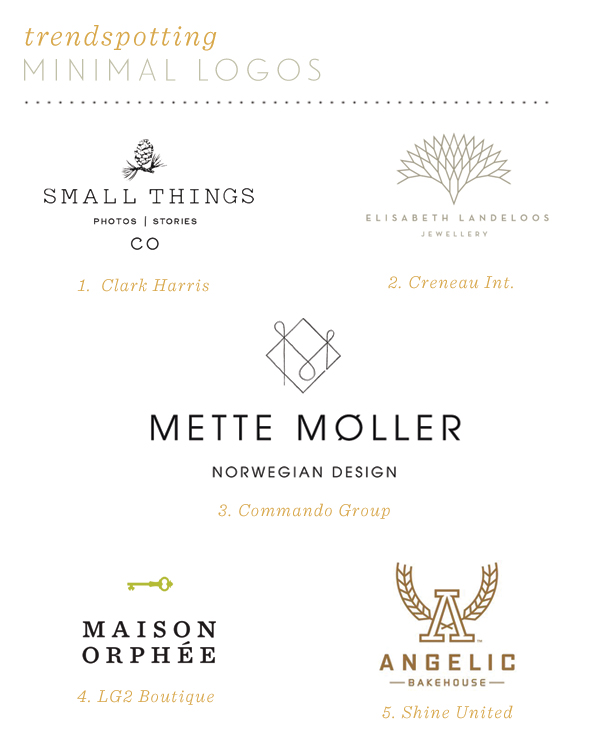 As you all know, I pretty much live and breathe branding which means I spend a lot of time looking at the logo aspect of a company's brand. While logo trends are hardly ever new, it's nice to see old trends make their way back around. Lately, more and more minimal logos have been popping up which is pretty exciting. I like the focus on good type and utilizing logomarks that are recognizable but not gaudy. The Elisabeth Landeloos branding and Maison Orphée branding projects have been my favorites for a while.
Small Things – Clark Harris | Elisabeth Landeloo – Creneau Int. | Mette Møller – Commando Group | Maison Orphée – LG2 Boutique | Angelic Bakehouse – Shine United
Have there been any other logo trends that have been catching your eye?