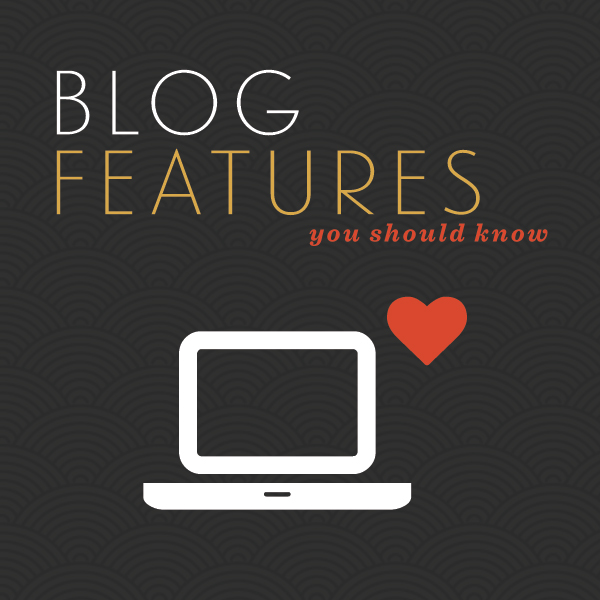 As the last post on my favorite features went so well, I decided to showcase a few more that I've been enjoying.  I really believe in reading blogs which helps me understand and appreciate the time other bloggers put into their blogs. Coming up with new feature ideas isn't easy, and in the past month I've launched a couple which I hope are well received. Posts sharing features are a very small token of my gratitude towards bloggers for doing what they do best and I hope you guys find some new fun blogs in the process.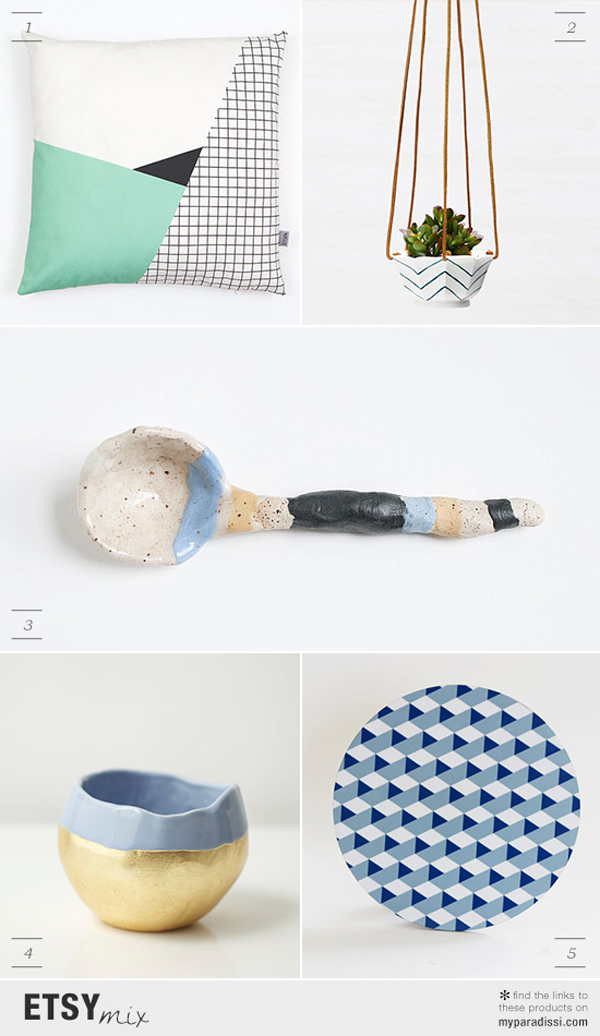 I know quite a few blogs I read have Etsy columns and I enjoy all of them. I've really come to adore Eleni's Etsy Mix feature because she manages to find beautiful items from independent sellers all within a certain theme. As someone who has done a few themed posts in the past, finding items to fit one theme isn't always easy, and finding them from one place with the same aesthetic appeal must be a challenge. I give Eleni lots of kudos for being a fantastic Etsy curator which I think should be an option to add onto your resume.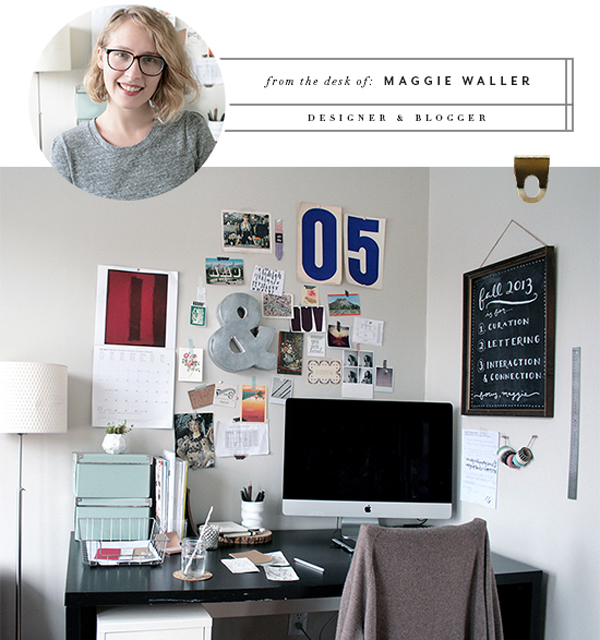 As you might recall, Kelsey of Pinegate Road was a one half of my last Ask A Freelancer post on authenticity, which is another reason why I couldn't help but share her From The Desk Of series.  Kelsey shares the desks of some amazing designers, artists, and bloggers while sharing some answers to questions on inspiration and creativity. As someone who has begun to live at her desk, it's pretty nice to get a look at someone else's creative space every now and again. I also love reading stories about other creatives, which is why I spent too much time reading old Great Discontent articles yesterday. If you want to be introduced to some lovely ladies and read about how they do what they love, be sure to view the series.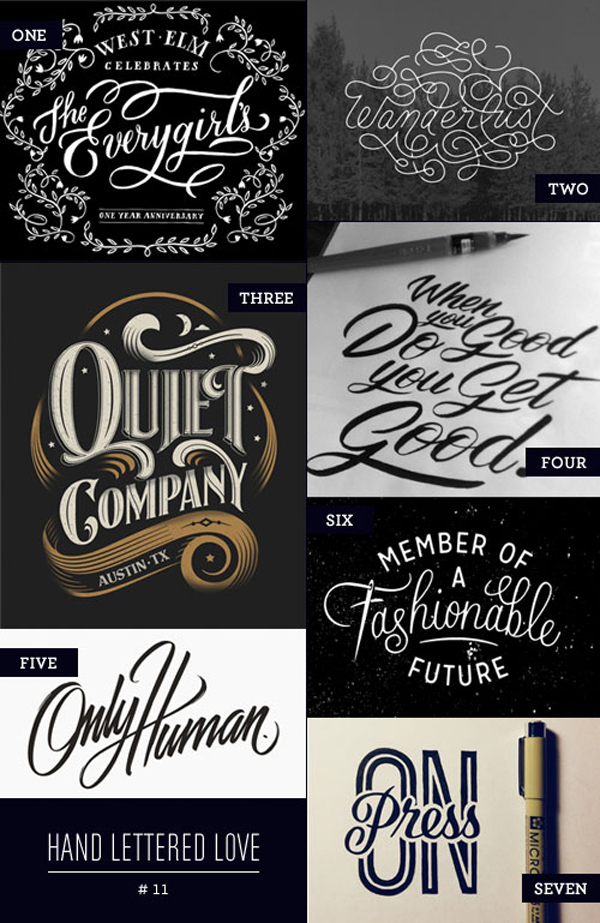 I didn't think explaining why I adored the Hand Lettered Love series on Paper Crave was necessary. Kristen does a great job finding some of the best examples of gorgeous hand lettering and showcases them in this series. Although I do love the vastness of Pinterest, sometimes I like it when bloggers are able to create a collection of what's inspirational on their own.  Kristen has been curating amazing paper products for years and I've been a fan of her blog for a very long time.  If you don't have any paper blogs on your list, add Paper Crave to your collection ASAP.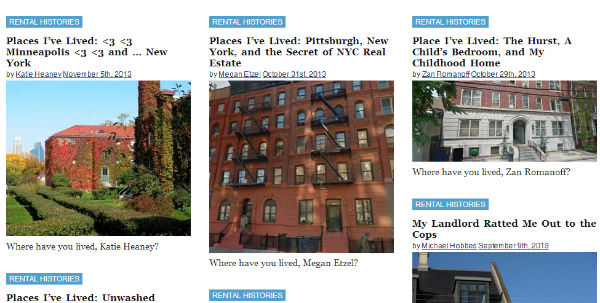 Do you ever think about when you're younger and how you hated visiting other people's house for housewarmings? Now I'm older and obsessed with real estate and rental prices in other cities, an unhealthy obsession probably caused by watching too much House Hunters during my senior year. Place I've Lived is a fun column featured on The Billfold where various writers, bloggers, and journalists all explore their previous rental histories and where they were in their lives at the time. As a twenty-something, it's quite reassuring to occasionally read how someone spent way too much money on renting a place because of the location. Also as someone who's only roommate has been my husband, I'm intrigued by the thought of being able to move to New York and make a living in a tiny apartment in Williamsburg with your best friend. There are so many interesting stories and it's always a fun read.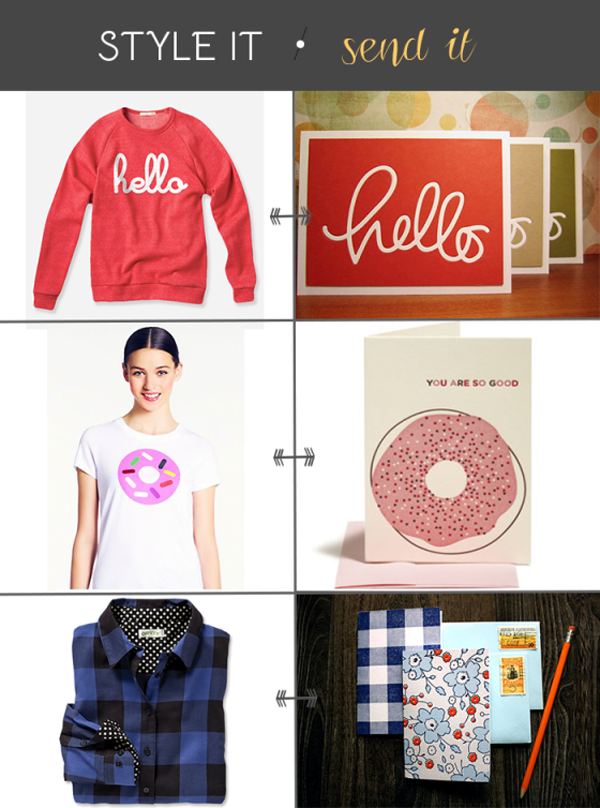 Laura of Design Dotted is a fellow admirer of black and white polka dots which attracted me to her lovely blog in the first place. However, Laura's Style It/Send It series is pretty awesome as well. Laura takes amazing women's apparel items and pairs them up with their stationery counterpart. What's not to love about that? If you needed an example of her matchmaking skills, the image above should be enough proof. The series has introduced me to some great paper shops which I'm always on the lookout for not to mention Laura has great taste in clothes. Laura's blog usually showcases some inspirational things so if you're not connected, be sure to stop by.
Do you have any favorite blog features? Please share them below!