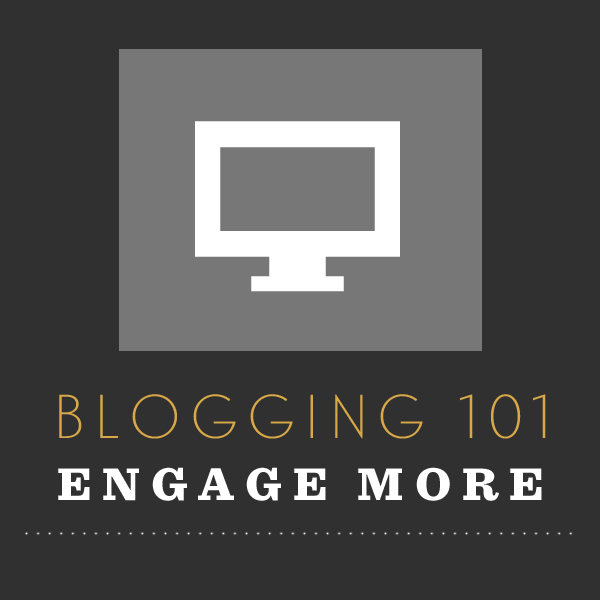 Happy Monday! It's been a very interesting weekend spent catching up and trying to reset from the Friday I had.  We're looking onward and I'm chatting today about engaging more as a blogger and why you should challenge yourself to do so. A lot of questions I get from newer bloggers are about how to attract subscribers, how to get more comments, and how to improve the overall readership of their blogs. While these things sometimes matter matter (and really they don't), the best way to build your audience and attract your idea level of engagement is to engage more.
Roadblocks Are Worthless
The biggest fear most bloggers face is the fear of how people will receive them. Will I be liked? Who wants to read this garbage? There's never any guarantee in anything we do that everyone will enjoy it. For that reason alone, you should conquer the fear of reception. What you have to offer is unique because there is no one who has had the experiences you have. As long as you're genuine and ready, there are people who are waiting for you. You might not know them yet and there's a few ways to get to know them.
Reach Out
How often do you comment on your favorite blogs? Have you ever sent a tweet or email to your favorite blogger? Why not? Are you afraid of rejection? Remember—roadblocks are worthless! Reach out and get to know someone. I notice almost everyone who regularly reaches out to me no matter what the medium. If you think I don't notice your comment, you're wrong. I do! It's hard work keeping up with several blogs and engaging in discussion with other bloggers so I respect everyone who makes an effort here. It's genuinely appreciated! I truly believe in the power of supporting other blogs because it often shows results.
Don't forget to reach out to your readers. There are several ways to get in touch with them from newsletters to social media pages. You want to know who you are talking to, what they are interested in, and what they want for the future. As the results trickle in from my survey, I'm enjoying seeing who you are. It's easier to create content for your readers when you have a sense of who they are. Try to have open discussions about things that are passionate to you. Get conversations going in your comment section. Challenge your readers to really see your blog in a way that you weren't able to before.
Engage in Person
What's great about this era of blogging is that we're no longer about anonymity. We're creating conferences and workshops. We want to get to know each other. For the introvert, the possibility of being in a room with people you've only engaged with online can be terrifying. Although I'm not an introvert, I'm certainly married to one. Trust me, finding the right group of people to engage with can change your blogging life. The great thing about meeting bloggers face-to-face is that their personalities really shine through. You can only see so much through the words we post here. We don't want to over-share and often we're reserved. Have a chai latte with me and I'll be sure to share some of my craziest blogging stories with you. I'm actually pretty funny outside of this space but those are things you'll learn once we're engaging together. Great partnerships and friendships are made just by sitting in a room together.
Challenge Yourself
Getting outside of your comfort zone and opening the channels of communication is a great way to engage. If you haven't joined a blogging group, what's stopping you? Have you ever asked your readers for their opinion? Do so! Challenge yourself to do something different and see what happens. The great thing about blogging is your blog is what you make it. You don't have to create conversations, you don't have to do anything. You do what makes you happy! I do think engaging more might be something that may provide a new outlook to blogging you never experienced before.
That being noted, I want to engage more with you which is why I've invested time into things like a Facebook page and now, I've put my newsletter to good use!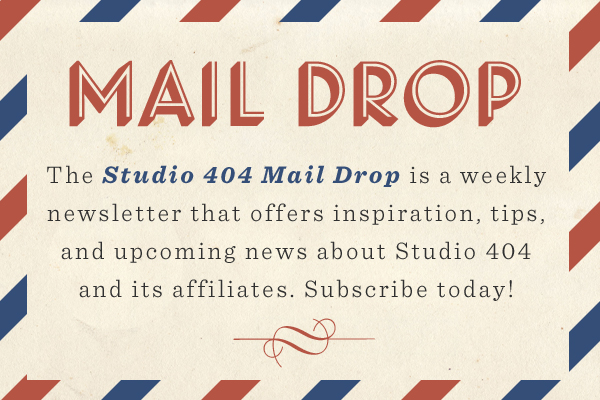 It's also the final day to put in some input on this year's survey so be sure to let me know what you want! I'd love to engage in conversations about designing with intention with you.