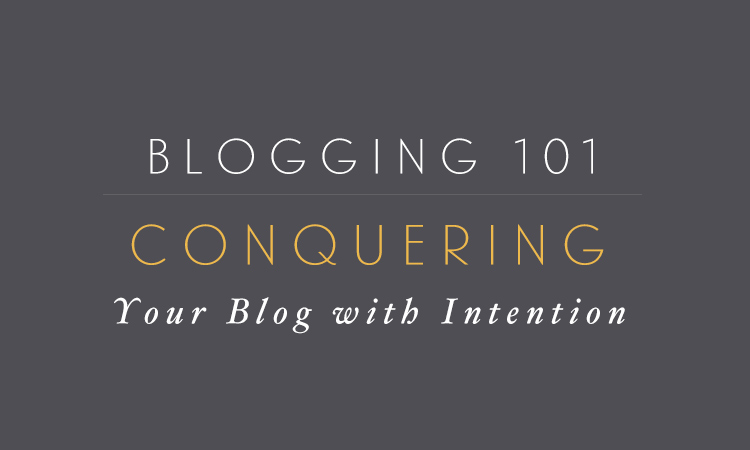 Welcome back! It's been a busy 2015 for me already but I'm so excited to be able to come back to the blog with a fresh perspective and new ideas! I'll talk about it more in this week's newsletter but I'm tired of mediocre! I want to push this space its maximum potential by delivering a blog that I would want to read—as a creative, entrepreneur, and parent.
To kick things off, I want to talk about conquering your blog space. There comes a time in your blog's existence when it is time for you to conquer your space. Sometimes my content runs off without me. I haven't blogged in over a month yet my traffic remains the same due to my old content. While it doesn't seem like an issue, I'm in the process of moving into a different mindset so I have to conquer this space and make sure it is reflective of the message I want to express.
I know it seems complicated but many bloggers go through this. I rebranded in 2013 and Studio 404's tone has been the same since then. I now have a new perspective as a work-at-home mom who works for herself and the past month has changed my mindset on a lot of things. My target blog audience has changed and when that changes, it's time to reconfigure your blog space. I want to share with you the steps I have laid out for this journey and hopefully, it's helpful for you.
Blog Change is Imminent
If you've been blogging for at least 6 months, it's always a good idea to re-evaluate your content and blog space to see how things are working for you. We often are told to focus on the numbers, our audience, and the needs of our readers but blog consistency is all about you. the blogger. It is difficult to update a blog you no longer feel that you can relate to.
To avoid getting in too deep with blog dissociation, it's important to check-in with your blog space and see how you feel. Once you are aware that your blog will change over time, it's much easier to approach the space with intention to claim it as your own again.
List Your Intentions
What are your blogging intentions? Do those current fit your lifestyle? Have you gone through any major life changes? I got into the mood to change my blog a few times over the past five years which have reflected some major life changes in my life:
Right now I'm re-evaluating my life as a parent and a business owner so I want my blog to reflect that. I've listed some of my blog's intentions of the past and what I want to showcase in this space in the future. Having a clear idea of what you want to do with your blog space helps you understand where you're going.
Get Excited
Blogging feels like a chore sometimes for me. I've been doing it for so long that I feel that I nag myself to do it. Once I get into that mode, I don't want to. I have to get excited about this space. I'm excited that I have a new voice on subjects. I've learned a lot in the past month as I'm reorganizing my business. Keeping this new keeps me excited.
If you're ready to conquer your blog, get excited about it. Don't let your blog conquer you! Don't let your content and your audience overwhelm you. Don't let your blogging peers or other's success make you shy away from your blog. Your blog is yours and you will make it work!
I'll be sharing some extra thoughts and some helpful worksheets in this week's newsletter that's going out tomorrow morning so be sure to subscribe