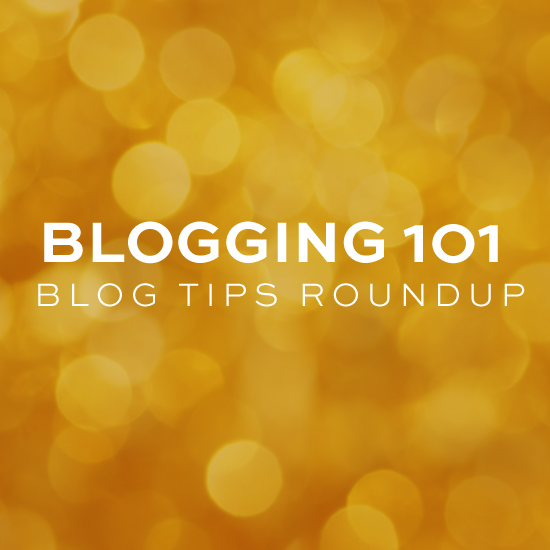 There have been so many great blogging resources and articles posted within the past few weeks. I have been collecting all of the ones that I found extremely helpful in hopes of sharing them in a large roundup here for you! I have a few friends are starting out with blogging or are interested in blogging so I figured now is as good as time as any. I would like to post more about blogging here as I have been blogging for the past eight years here (I have deleted the entire contents of this blog like twice!) and other places. Now that I have found my steady pace in blogging, I would like to feature more helpful blogging tips and articles by other bloggers who inspire me. Consider this the first of the new "Blogging 101" feature.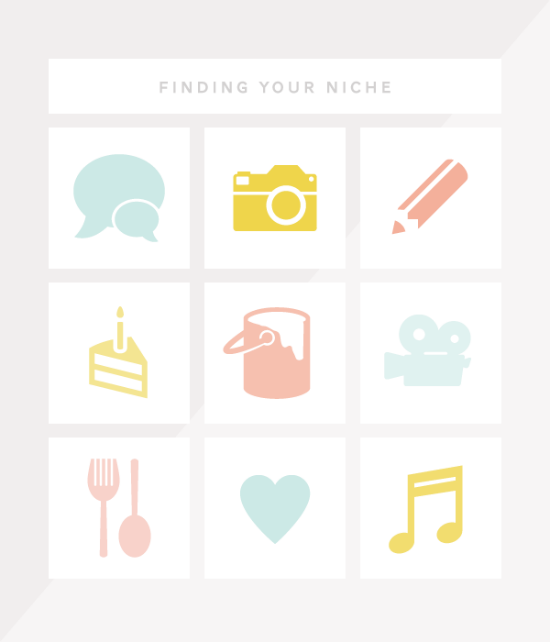 So you want to start a blog? Great! What do you want to blog about? Breanna wrote a great article on finding your niche. With the world of blogging continuing to ever expand, it's important to know what your main focus is. She also rounds up a great list of resources to help you find out what you want to do with your blog.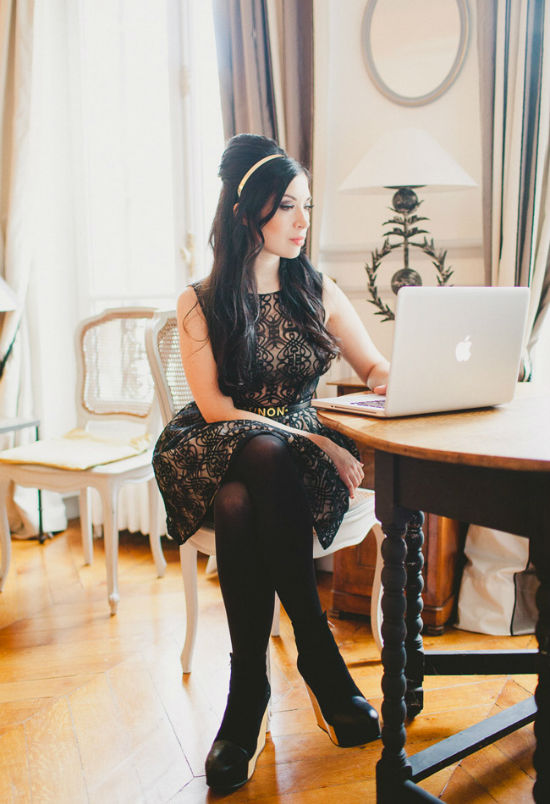 One of the reasons I've restarted this blog twice over the past eight years is not having a focus and not having any balance. I knew I always wanted a design blog but personal blogs were so much more popular at the time. I had a mixture of personal opinions posted within design resources and it wasn't what I wanted to do. Shauna does an amazing job of explaining how to find a balance between your posts. She also goes into deeper explanation regarding having regular features on your blog. I've found my features like: Links I Love, Artist Showcase, and This or That have helped me maintain a balance of what I want to post.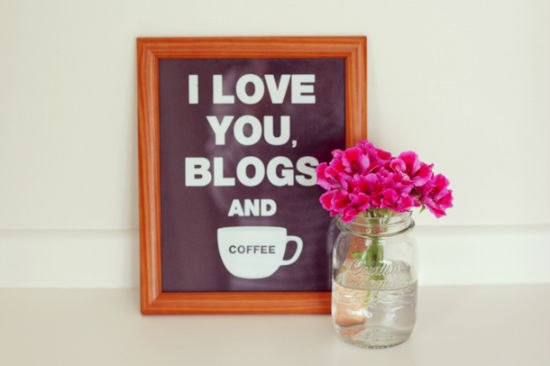 The things I've learned about blogging have not only been through my personal experiences, but the experiences of other bloggers. The things I've learned about image crediting, blog design, and user readability have all been years of reading the blogs of great bloggers. I love when bloggers like Amanda share their personal experiences on what has worked and what hasn't worked. In this post, she spills on everything from naming your blog to planning content.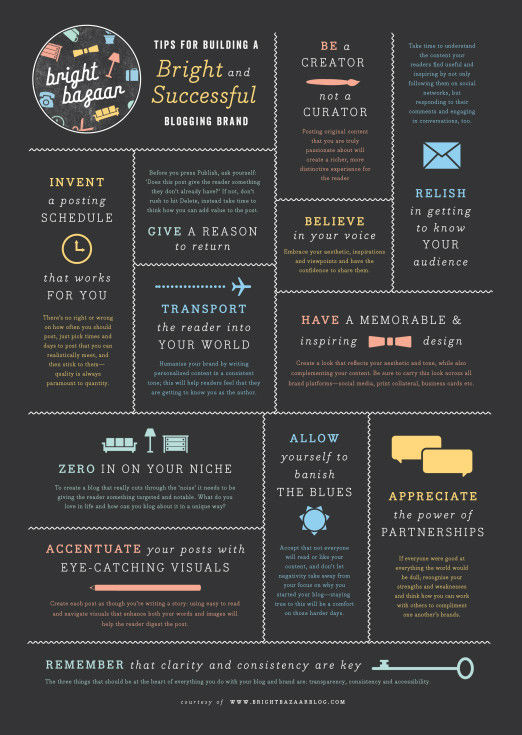 This post is visually stunning (much like Bright Bazaar itself) thanks to the work of Amanda Jane Jones. It's also extremely informative! This guide is a must-have for any blogger, especially those who are beginning. If I had this when I started out, I would have printed it out and put it in my bedroom. I love the focus on the power of partnerships and being a creator. While posting other content is great, it's important to have your own original content. Showcase your talents!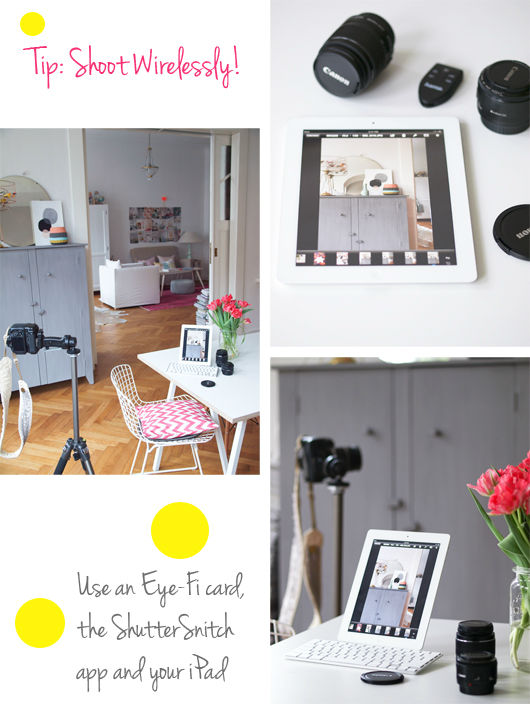 This year I am working to promote a lot of my print work. Reading about how to take better photographs has definitely increased the quality of the photos I post here. One of the great things about having your own blog is that you can post images that are your own. You want them to be the best they can be. When bloggers like Holly share their photography secrets, you want to soak up as much as possible. I hope one day I can get my shoots to be as great as Holly's. If you're looking for a DSLR or tools to take photos for your blog, this post is a must-read.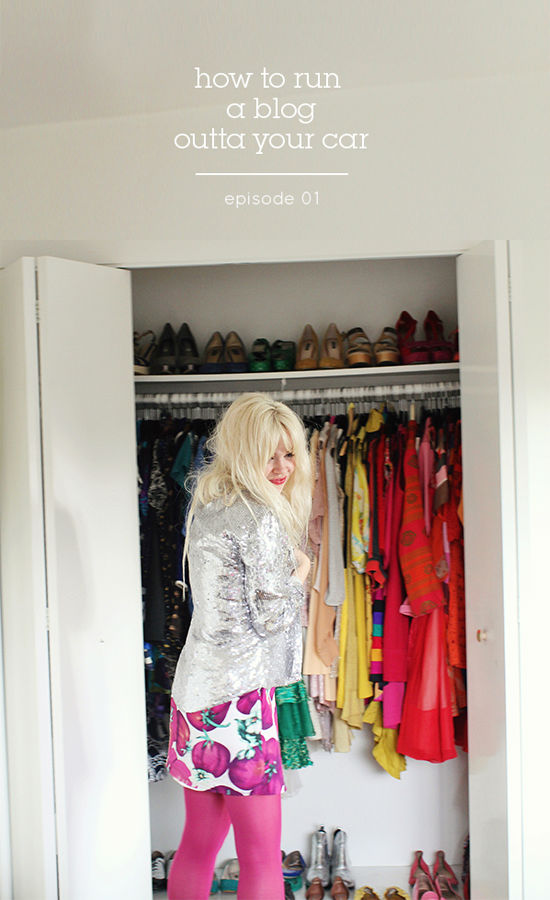 There can never be enough photography tips! Bri opens up on her new How To Run A Blog column about DIY shoots (which can be applied to any type of shoot for your blog!). If you have ever visited Designlovefest, you will know that all of Bri's photographs are extremely well done. Reading the article explains why. The amount of planning required and the resources used are important details in shooting your DIY projects, products, or even yourself. If there's anything these bloggers have mentioned in all of the articles, it's to plan ahead!
If you think Pinterest is not important to your blog, think again. In the past year alone, Pinterest has become the second most popular source of traffic to my blog. Now that you know how to shoot images for your blog and you're posting your own content, it's time to make it easy to share.  Lisa has posted a great tutorial to adding a pin it button to your images in your post. As a front-end developer, it's usually a no-brainer on how to find out things to add to my blog. However, for someone who is completely new to blogging or the web itself, tutorials like these make it so easy to do things on your own. Maintaining your blog and keeping it up to date with current social media trends is vital.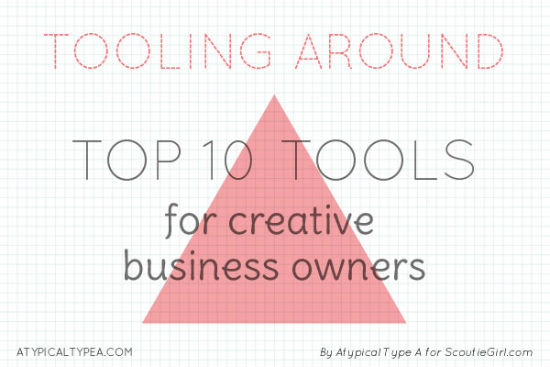 You've created your blog, you're posting, and you're creating your own content. How do you sustain your blog? How to you turn your blog into your business? What tools will make it easier? Alicia has created a list of ten awesome online tools for creative business owners. It's a great time to be a blogger when there are so many great resources available for free. Most of the tools Alicia listed also have mobile apps so you maintain your blog on the go.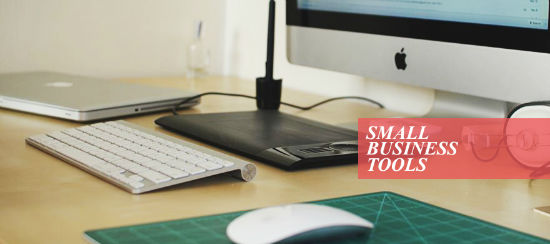 I think the more resources a blogger has on her side, the better. This list by Allison of The Influence Network goes into a little deeper detail into what has helped her in her experiences as a designer and blogger. I love the detail she puts into discussing accounting options (which has been my weakness). There are also tools for communication, productivity, and organization. The Influence Network has become one of my favorite blogs this week so I would recommend checking them out.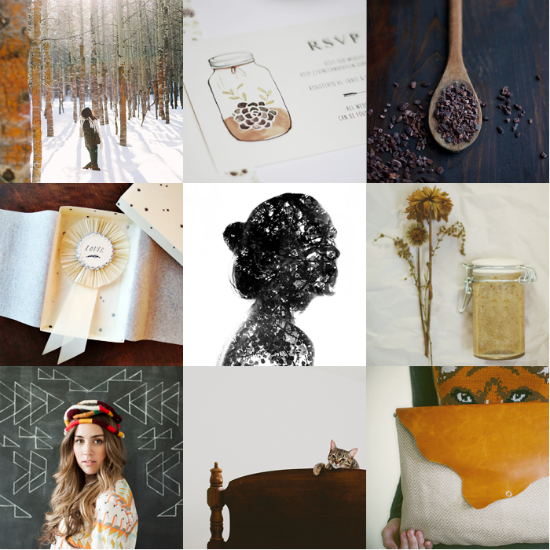 So now that you've started blogging, you want to read other blogs, right? Moorea posted a great list (by category) of blogs she recommends for other bloggers to read. I read a lot of blogs (it's horrible) so I've been compiling a list of my own for quite some time. Most of my favorite bloggers are on Moorea's list as well as some new favorites. Check out other blogs, comment, and get in touch with bloggers you like! When someone tweets me or e-mails me and lets me know that I'm doing a good job, it encourages me to keep moving! I also like letting other bloggers know that I enjoy their content.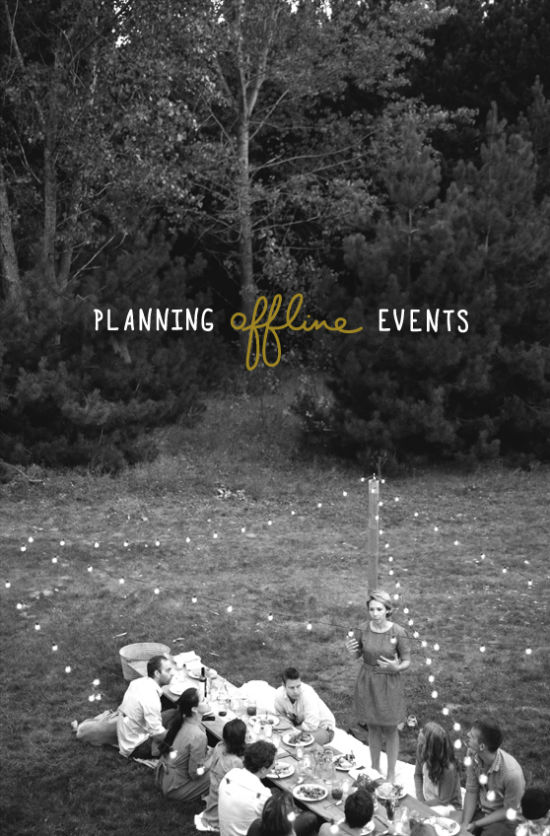 There are tons of pop-up shops, workshops, and social meetups all being ran by bloggers. How? Megan goes into great detail about planning offline events from a person whose job is to share things online. How do you translate your blog to a live audience? This is extremely helpful for me as I am in the early stages of planning a small (but big deal) event collaborating with another blogger friend of mine. I love how Megan talks about casting the vision. The vision of my event is so clear but I need to make it work! Megan's blog is such a daily inspiration of mine and I hope to share inspiration in the way that she does.
I hope you've found this somewhat helpful? Do you have any additional tips/tricks to share? Are you a blogger who wants to guest post here on your blogging experiences? Feel free to drop me a line or write in the comments below. Happy Hump Day blog buddies!