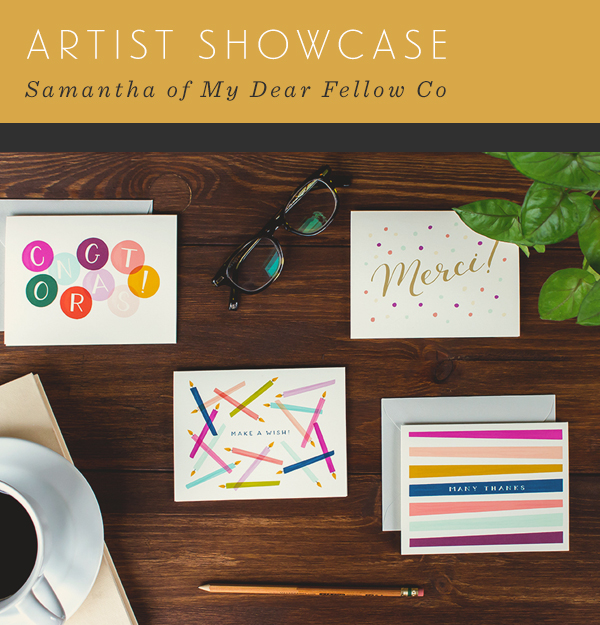 Hi Friends! I'm back from Creative South and I just ingested so much great information. I won't go into too many details here because I'm doing a post here as well on Sevenality's blog about what we learned, experienced, and how it's affecting what we will work on from here onward. However, today I'm so happy to share some thoughts from the very talented Samantha of My Dear Fellow Co. I am a fan of beautiful paper goods and Samantha knocks it out of the park. She also runs her business with her husband which as you know, I'm all about Creative Couples. 
When did you become interested in illustration?
I have been interested in illustration ever since I was a little girl. As a child, I loved to create things with my hands, and I really enjoyed displaying my creativity by coloring and painting. While other kids were attached to their dolls and toys, I was attached to my crayons and coloring books. When I went to college, I initially intended to become a nurse or a doctor, but when I took an illustration class as an elective, I realized that graphic design and illustration were my true passion. I switched my major, and that was one of the best decisions I have ever made.
What made you start My Dear Fellow Co. and how has it affected the way you create?
Starting my own paper goods shop has always been on my mind. I have always dreamed about incorporating my illustration skills and my love for design to create products that are unique and inspiring. Working as a full time designer for a large company made me come to the realization that I could start my own shop and use my skills and knowledge to express my creative freedom. I am very grateful that I can have the independence to infuse my style and ideas to create something that truly comes from my heart. My Dear Fellow Co. has opened the doors to new opportunities, and I am very happy to be able to bring fresh and exciting things to the world of paper goods.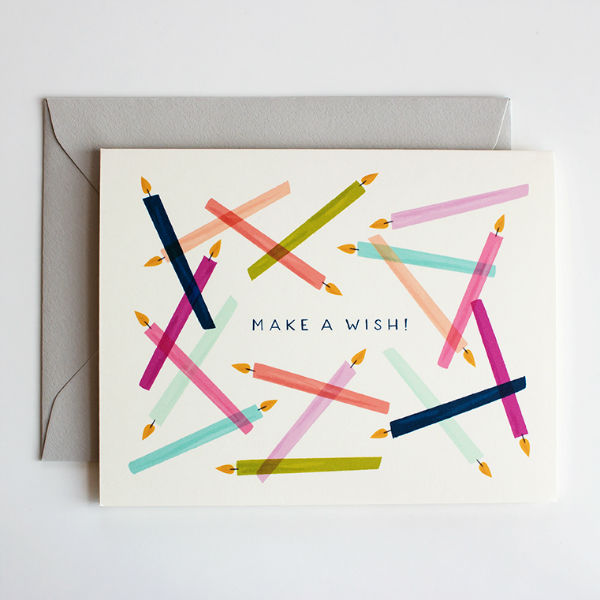 Where do you seek inspiration?
I develop most of my inspiration from nature and people. I enjoy incorporating the organic designs and colors found in nature, and I am very inspired by classic illustrations in old ads and children's books. I also love music and find that music influences my creativity and inspires my designs.
What has been your favorite project in your career thus far?
It is hard to choose a specific project, but I think my favorite would have to be the Lure Card Set. My husband was the main source of inspiration for this project. We both love the great outdoors, and we especially enjoy fishing. There is something special about the serene tranquility of the outdoors, and this Lure Card Set reflects the colors and textures that I experience when going fishing with my husband. I think this set brings back nostalgia and fond recollections for many people, and it connects them with those pleasant memories of the past.
How would you differentiate your cards from other stationery companies?
Every designer will develop a unique style based on his or her experiences and inspirational sources. My goal is for my cards and products to be a direct reflection of my personality, and I seek to distinguish myself from other companies by maintaining a cohesive and original illustration style throughout my work. At My Dear Fellow Co., it is a priority to make sure every card is an original design, from the artwork to the typography, and we take pride in creating high quality products that are made in the USA from the finest materials. The whole process from the individual designs to the packaging of each card is carefully completed by hand to ensure the highest quality. It is our goal to give every person that buys one of our cards a wonderful experience and to make sure they are 100% happy with their purchases.
What has been your biggest challenge as a creative?
My biggest challenge as a creative has been to look beyond the distractions in life. It has been hard to turn down other great opportunities to focus on what I am truly passionate about. Life can throw all kinds of challenges at you, but as long as you maintain a clear focus on the people you love and the passions that drive you in life, things will work out for the best. I am very passionate about what I do, and it is my goal to be able to inspire others to reach out to those around them by bringing back the lost art of gifting hand written cards and stationery.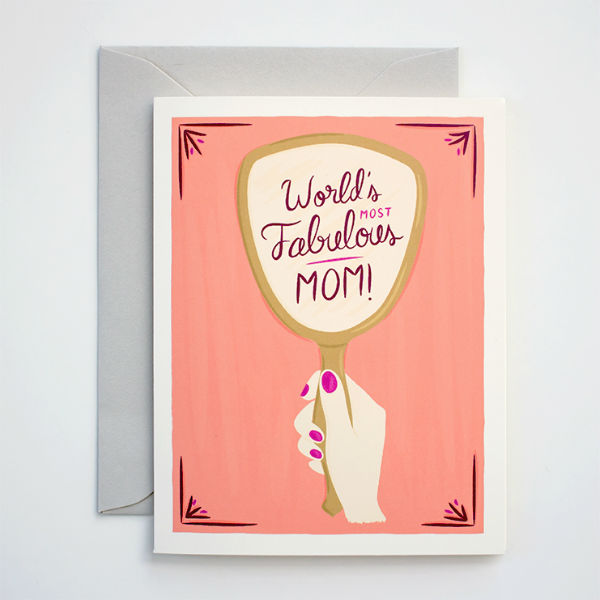 What advice would you give other creatives who are thinking about opening their own shop?
My advice would be to go for it! First, find what you are truly passionate about, and your creativity and talent will naturally flow into your designs and creations. Live your life in such a way that you have no regrets and you have put forth all your efforts to express yourself and to inspire others around you by being true to your own style and appreciation of the world. Even if you are simply pursuing your passions as hobbies, one day you will be able to make the transition from a simple hobby to a lifelong career. As you embark on this journey, seek to make friends with other creatives and artists to learn from them and to grow as a person, but always remember to stay true to yourself and to demonstrate your unique talents through your individual passions and personality.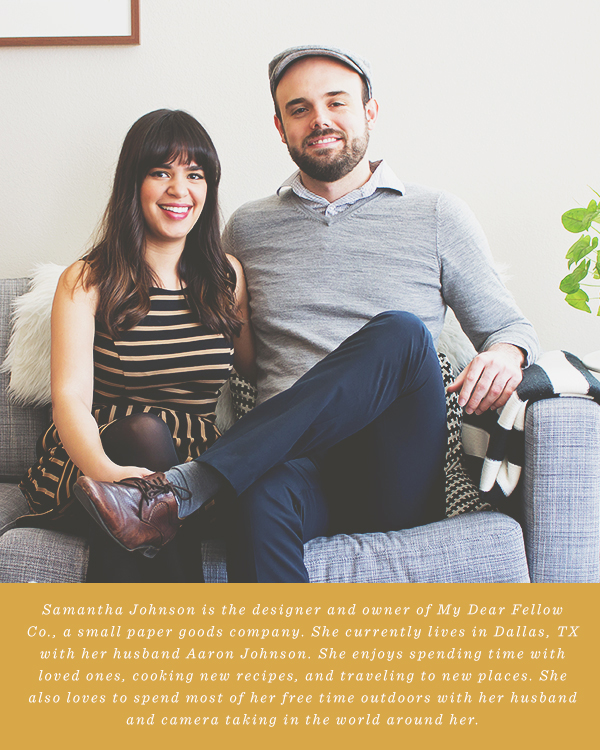 Be sure to connect with Samantha:
Shop | Facebook | Instagram | Pinterest | Twitter